Don't waste time finding the best WooCommerce Donation Plugins in other strange places. Here is the collection of many outstanding Donation Plugins for WooCommerce we collected based on the review and ratings of WordPress plugin users. So, it's time for you to explore the collection and get the most suitable one for your site!
Why do you need to use WooCommerce Donation Plugins
By using WooCommerce Donation Plugins, you are effectively able to:
Create a donation form or button on your WooCommerce website conveniently, so your clients can donate via a few simple steps.
Raise funds from customer donations, thereby giving the money to less fortunate circumstances on their behalf.
Have more opportunities to develop charity campaigns on your business WooCommerce website.
Boost community cohesion and create customer satisfaction because they can donate to difficult cases when they go shopping on your website.
Top WooCommerce Donation Plugins you should try

First of all, let's have a look at Donation Platform for WooCommerce. This WooCommerce donation plugin is known as the perfect fundraising & donation management tool for your WooCommerce store. It comes with many handy features allowing you to create a stunning donation form without any trouble. Further, after donating, your clients will recieve donation receipts & Thank You certificates. Everything is professional.
Outstanding features:
Gorgeous Design: 5 different beautiful donation form designs
Pop-Up Donation Form
100+ Payment Gateways
Recurring Donations for long-term Fundraising
Unlimited Integrations: WooCommerce integrates with CRM, Marketing & Analytics tools
And much more

The second WooCommerce Donation Plugin you shouldn't miss is Potent Donations for WooCommerce. In other words, this plugin will support you to generate donations as WooCommerce products. That means there will have a donation product type and the user can set the price conveniently.
Outstanding features:
Generate and manage donation product type in your WooCommerce store
Specify an incremental value the users can select by clicking an arrow
Disable donation field in the Cart if the users want

Woo Donations is another WooCommerce donation plugin we would like to show you in the collection. With the free version, you are able to create a specific donation product from the list of products on your WooCommerce store. Furthermore, you can also build and design a donation button in your own style. What's more? Let's check out the list of its features below.
Outstanding features:
Set up and display donation form
Set up donation button color and text
Set donation form on cart and checkout page
Enable & disable option to display donation form on cart and checkout
Dynamic Label Options

The next WooCommerce donation plugin you should have a look at is Crowdfunding for WooCommerce. Thanks to it, it's uncomplicated for you to generate and manage all donation/crowdfunding campaigns/projects effectively.
Outstanding features:
Simple to add a donation or crowdfunding form, allowing the users/customers add the campaigns on the front-end
Easy to edit and choose where to display crowdfunding info
Choose the time to start and end the campaigns
Style progress bars for time remaining
Set custom HTML to show the time of campaigns/projects: not yet started and/or ended
And much more

Why don't you check out WP Crowdfunding if you are seeking a great WooCommerce Donation Plugin for your store? In other world, by using this plugin, you can get numerous notable and useful features to build donation/ crowdfunding campaigns or projects on your WooCommerce store. The detailed information about features will be included below.
Outstanding features:
Submit/add a donation/fundraising projects/campaigns: Frontend project submission form, Minimum & maximum price options, Declare a funding goal, Project start & end date options, etc
Options for published projects/campaigns: Project update, Display the donors in project single page or as anonymous
Frontend dashboard sections for users/customers: Add/update the profile and contact information, Explore the received pledges list, See own projects list

Finally, WP Fundraising Donation and Crowdfunding Platform is an useful WooCommerce Donation Plugin you should try. Since it is compatible with WooCommerce, it's not difficult or complex for you to build a donation project or campaign on your WooCommerce store. And of coure, you can use the following features to generate and control all the donation campaigns/projects.
Outstanding features:
Funding goal
Recommended price
Minimum and Maximum price
Campaign End methods
Create unlimited rewards
List of campaigns created by the current user
Disable/Enable campaign never end
Disable/Enable minimum, maximum, recommended price
Wrap Up
To sum up, that's the basic and vital information about the top of powerful Woocommerce donation plugins we would like to bring you. Therefore, we hope that you can easily get the most suitable plugin for your WooCommerce store after visiting the blog today. If you have any queries, don't forget to leave your comment below and we will answer you as soon as possible. Furthermore, if you need some suggestions about WordPress Donate Plugins, you can explore the list.
What's more? If you have an intention to find and download a new WordPress theme for your WooCommerce store, let's discover many user-friendly WooCommerce WordPress Themes here.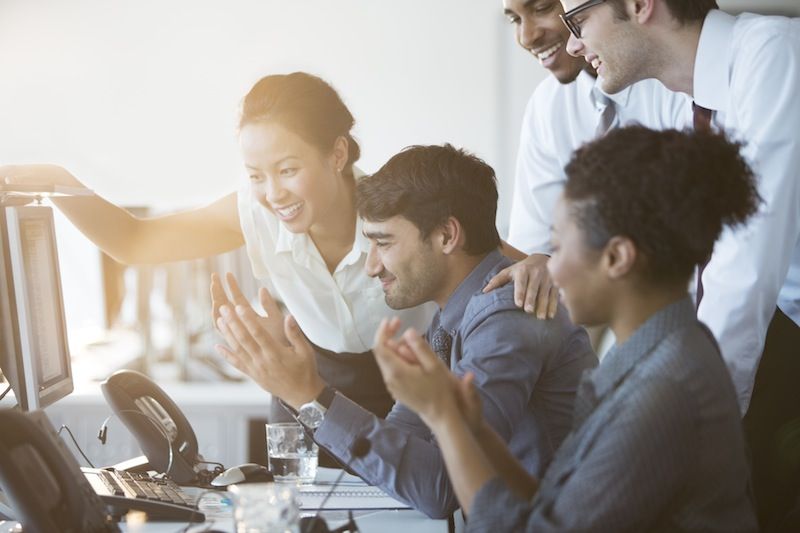 We're Digital Content Marketing team from AgeThemes Marketplace. We provide quality content for everyone who using open source CMS like Joomla and WordPress. If you have any questions or feedback, feel free leave your comment, we happy to assist you asap.