Are you stressful and time-saving because of the inventory management on your online store? Let's make everything easier and more convenient by using WooCommerce Inventory Management Plugins we suggest you below. After that, you can run your online business and manage all taks in an effective way. Let's explore the blog now!
Benefits of using WooCommerce Inventory Management Plugins
With the support of WooCommerce Inventory Management Plugins, it's smooth and simple for you to:
Bulk and edit stock items: You are able to modify the products' prices or add discounts for them in the same time.
Calculate and manage inventory quantity automatically, helping you control all stock items conveniently but you still save time.
Add numerous new products to your online store with a few simple steps. You don't need to set attribute for each new product.
Export and import data related to stock items with a few clicks.
That are some outstanding and helpful plus points that these Woocommerce stock manager plugins offer you. Are you interested in them? Let's move on to the next part to understand more!
Top Free WooCommerce Inventory Management Plugins

The first WooCommerce Inventory Management Plugin in this list is Stock Manager for WooCommerce. This woocommerce stock control plugin is a handy tool to help you manage product fields, including product name, tax status, price, weight, shipping class, stock status, backorders, etc.
In addition, you can also showcase product thumbnail image, filter products by stock manage or stock status. If you hope to show or hide columns to have a better usability, this plugin can adapt to your demands. Finally, don't forget that it also comes with stock import and export function via CSV file.

Secondly, Smart Manager is a powerful and easy-to-use WooCommerce Inventory Management Plugin you should try. Thanks to it, all of your stock managing tasks will become simpler and more productive. The most outstanding point of Smart Manager is a bulk edit feature, supporting you to edit a large number of stocks in a same time.
Besides that, the features related to inventory filtering, product adding and customization, data import and export, etc are also included so that you can optimize all taks for your online shopping store. This stock manager plugin comes with many other features, don't hesitate to try it now.

If you are looking for a free yet effective WooCommerce Inventory Management Plugin, let's check out ATUM WooCommerce Inventory Management and Stock Tracking. By using it, you can conveniently manage all the stock items via a Stock Control System. Thus, you are able to bulk edit the product prices, customize the visual appearance of stock central, full inventory PDF export directly and much more.
What's more? It also provides with you widgets for sales, losts sales, orders and promo sales, stock control widget, etc.

Another WooCommerce Inventory Management Plugin you shouldn't miss is WooCommerce POS. With the assistance of it, you can freely manage all the stocks on your online store in the frontend. Besides that, it also helps you edit, search, filter, group, export, and import your database, or manage the purchase orders, loyalty points, etc.
Especially, you are able to  use a QR code scanner to count and update the inventory in a few seconds.

Let's turn to the next WooCommerce Inventory Management Plugin called WP Inventory Manager. It is a powerful plugin to assist you to manage all the current products on your site via many inventory management features. Some fabulous functions include Advanced Inventory Manager, Reserve Cart, Import and Export, Bulk Item Manager, Advanced User Control and much more.

Z Inventory Manager is also a great WooCommerce Inventory Management Plugin you should have a look. This plugin allows you to easily organize and manage your sales, orders, stocks, customers, suppliers, etc. Therefore, you are able to control and check stock levels in real-time.
If you try the pro version, there will be more advanced features for you to use, such as inventory stats, copy sales and purchases, transaction history, and so on.

The last WooCommerce Inventory Management Plugin in the list is WooInventory Lite. By using this plugin, you are smoothly able to use many handy features to manage stock, such as Stock status, Backorders, Stock, Price, Sale price, etc.
Furthermore, you can also edit for each product and variation and have an overview with the dashboard which shows various summary about stocks.
Wind-up
In conclusion, each WooCommerce Inventory Management Plugin will have specific strengths, so we bring you the blog with the hope that you can get the most suitable one to meet your demands. If you have any queries, don't hesitate to leave your comment below and we will reply to you.
What's more? Numerous well-designed and mobile-friendly WooCommerce WordPress Themes are available on our website. Therefore, if you need to get a new website template for your site, don't forget to visit our collection.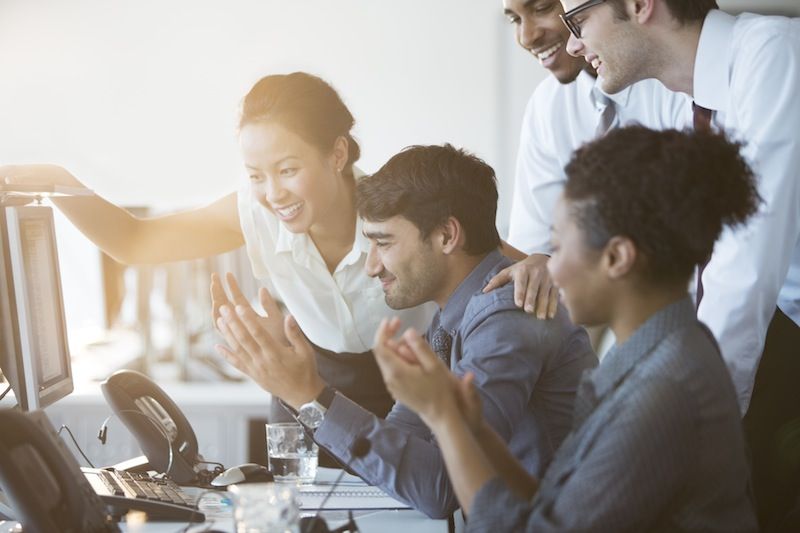 We're Digital Content Marketing team from AgeThemes Marketplace. We provide quality content for everyone who using open source CMS like Joomla and WordPress. If you have any questions or feedback, feel free leave your comment, we happy to assist you asap.