Now, owning and using a powerful WooCommerce Wholesale Plugin is not a complicated issue since we will bring you the collection of numerous Wholesale plugins for WooCommerce. All you need to do is explore the blog, then get the most suitable one for your eCommerce store.
The reasons for using WooCommerce Wholesale Plugins
WooCommerce Wholesale plugins come with many handy and outstanding features, including:
Add or set wholesale prices (for single/variable products) on your product page
Set wholesale roles for customers
Manage and assign customers' wholesale requests
Hide or show the price from wholesale customers
Help you grow an eCommerce store for both retailers and wholesalers
Top WooCommerce Wholesale Plugins

The first destination for you today is Wholesale Suite – WooCommerce Wholesale Prices & B2B Plugin. With the help of this WooCommerce Wholesale plugin, you are able to do many tasks related to wholesale, such as set wholesale prices, show or hide the price from wholesale customers, etc. You can learn more information below.
Features:
Install & activate Wholesale Prices for WooCommerce
Edit the product for wholesale pricing
Enter the wholesale price
New user role "Wholesale Customer"
Change the wholesale user role name & wholesale price text
Disable WooCommerce coupons for wholesale customers
And much more…

Secondly, let's have a look at B2BKing — Ultimate WooCommerce Wholesale and B2B Solution. By using this WooCommerce Wholesale plugin, you are able to set wholesale prices for different groups without any trouble. Besides, if you use the premium version, the Wholesale Bulk Order Form or Wholesale prices by user features will be included.
Features:
Add wholesale prices (different prices for the same product)
Create Wholesale Bulk Order Form
Allow users to add wholesale prices
Wholesale Order Form Shortcode

The third WooCommerce Wholesale plugin in the collection is Whols – WooCommerce Wholesale Prices. Thanks to this plugin, it's easy and convenient for you to set wholesale prices as well as showcase them to the wholesalers. That is to say, it is a wonderful plugin to help you effectively manage and maintain not only the consumers but also the wholesalers.
Features:
Wholesaler registration form shortcode
Admin can manage the wholesaler request
Wholesale customer's request
Assign wholesale roles for customers
Add wholesale prices on simple/variable products
Show/Hide the retailer price from wholesale customers
And much more

Why don't you check out Wholesale For WooCommerce Lite – B2B & B2C Solution? In other words, this WooCommerce Wholesale Plugin will support you to add as well as display the wholesale prices with many optional settings. That is the reason why you can freely sell both retail and wholesale products on a single site.
Features:
Add wholesale prices
Wholesale prices are only visible to Wholesaler role customers
Users can submit their request for a wholesaler role
Enable/disable auto-approval of user requests
Hide retail prices from products
Add fixed amounts to wholesale products

Another WooCommerce Wholesale plugin we would like to show you is Wholesale Market. This WooCommerce Wholesale Plugin gives you the ability to create a wholesale market on the same site as the retail market. That means you can add wholesale prices, then show them to the wholesalers and hide them from the retailers or specific customers.
Features:
Create Wholesale-Customer User Role
Enable minimum product to buy
Add meta-fields in the product panel to enter the wholesale price for simple/variable product
Option to show the wholesale price to all users or to wholesale users only
Wholesale Request Management
And so on

Wholesale Pricing for WooCommerce is the next WooCommerce Wholesale plugin you should try. Thanks to it, you are able to add wholesale prices and wholesale discount pricing. In addition, you can also get many useful catalog pricing options for the whole store.
Features:
Show the discount in the catalog pricing
Use a single rule to put an entire Category (or other groups) on sale
Begin Date / End date scheduling
Audit Trail log of purchases made with Wholesale Pricing Rule discounts

What about Premmerce Wholesale Pricing for WooCommerce? This WooCommerce Wholesale plugin allows you to add wholesale as well as custom prices to your eCommerce store. Now, don't hesitate to explore its features below.
Features:
Add price type to user roles
Edit previously added price types
Delete previously added price types
View what users' roles the price types are attached to

The last WooCommerce Wholesale plugin you shouldn't miss is Tiered Pricing Table for WooCommerce. By using it, you can easily set a specific price for a certain quantity of product/variation, then display/hide it for wholesalers.
Features:
Display the wholesale pricing table on the product page
Customize the titles, colors, positions, etc of the products
Role-based pricing
Set discounts in bulk for wholesale product categories
Show wholesale total price on a product page
And much more
The bottom line
All in all, we are happy to share with you the list of powerful WooCommerce Wholesale Plugins. We hope that after reading the blog, you can quickly get the best plugin for your online store. Do you have any questions? Don't hesitate to leave your comment below. If you want to learn more about useful plugins for eCommerce purposes, let's take a look at WordPress E-Commerce Plugins here.
Moreover, don't forget to explore the collection of numerous mobile-friendly and eye-catching WooCommerce WordPress Themes here.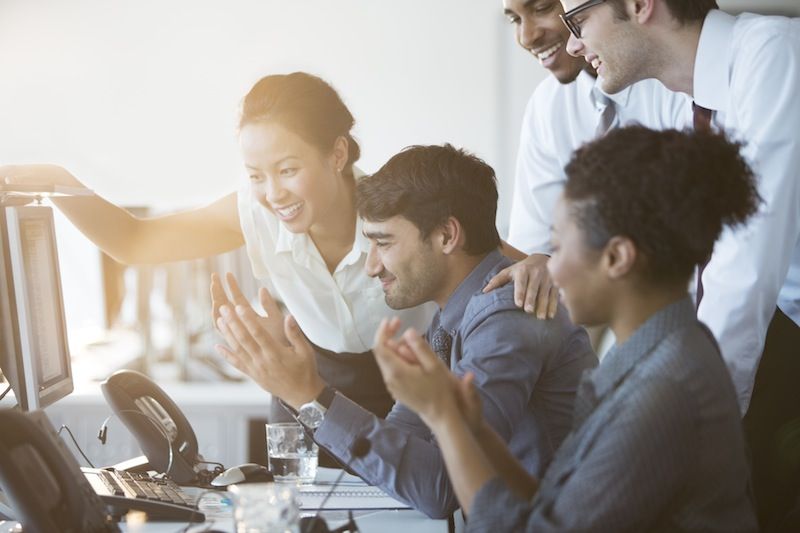 We're Digital Content Marketing team from AgeThemes Marketplace. We provide quality content for everyone who using open source CMS like Joomla and WordPress. If you have any questions or feedback, feel free leave your comment, we happy to assist you asap.