In the era of information and technology, more and more online stores turn up on the market to meet the customer's needs. If you hope to draw more potential clients' attention and motivate them to purchase your products, it's a great suggestion for you to try WooCoomerce Review Plugins.
In order to help you easily and conveniently get the best plugins for your online shopping system, we would like to bring you a collection of powerful Woocommerce Review Plugins based on the rating of plugin users. So, let's have a look now!
The plus points of using Woocommerce Review Plugins for your WordPress site
With the assistance of Woocommerce Review Plugins, you are able to:
Create credibility for your products and win the trust of potential customers. Therefore, it's easy for you to convince them to purchase your products in a fast way.
Understand the real value of your products so that you can improve them or develop them to a higher level.
Attract more clients and increase site traffic effectively.
Improve the SEO ranking of your site on the search engines.
If a review plugin for WooCommerce plays such an important role in boosting your site and growing your business, why don't you move on to the next part to check out and get the most suitable plugin for your site?
Top useful WooCommerce Review Plugins

The first outstanding Woocommerce Review Plugin in this collection is Customer Reviews for WooCommerce. Thanks to it, the system will send review reminder emails automatically or you can send the emails manually. Besides that, you are also able to collect and showcase the enhanced reviews, such as votings, ratings or images.
Furthermore, this plugin helps you to choose many aggregated review forms, question and answer forms, create discounts to exchange for reviews, and much more. As a result, it's not difficult for you to add new content involved in customer reviews to your site to boost engagement and SEO effectively.

The second review plugin for WooCommerce is Faview – Virtual Reviews for WooCommerce. With the assistance of it, you are able to create review sections for your WooCommerce products. Therefore, you can freely add author names, comments, ratings, review created date, and much more to your online store.
Besides that, if you need to generate canned reviews and display the list on your site, Faview plugin can help you do that without any trouble. What's more? Don't forget that this Woocommerce Review Plugin also allows you to add custom reviews from the back-end.

If you are looking for a Woocommerce Review Plugin that assists you to showcase review as star rating, Rating-Widget: Star Review System is the most reasonable option for you. After installation and activation, this plugin will enable you to set up and showcase post ratings, page ratings, comment ratings, WooCommerce products ratings, etc.
Another positive point of this plugin is that there are numerous star & thumb ratings for you to select and customize in your own style.

Fourthly, why don't you try Yotpo: Product & Photo Reviews for WooCommerce to showcase all the reviews and ratings on your WooCommerce store? By using it, you can simply garther the ratings, reviews, feedback, question & answer from your clients. After that, you are also able to display the them on your online store to convince your customers to decide to buy your products.
In case you hope to share the customer content on your social networks, you can do it via a simple click of a button. And of course, this plugin is free for you to use.

Another suggested Woocommerce Review Plugin for you today is Ultimate Reviews. Although you have to use the premium version of this plugin to get the WooCommerce product review features, it is worthy. Thanks to it, you can effectively customize, present and manage all the customer's reviews and ratings on your WooCommerce site.
Moreover, this plugin also comes with many useful features, such as verified buyers, automatic review reminder email messages, min/max days after purchase to leave a review, and so on.

If you hope to get a Woocommerce Review Plugin that allows you to use shortcode to display WooCommerce product reviews on the pages or posts, TWB WooCommerce Reviews plugin is the best choice for you. It is a responsive, customizable and useful plugin you should try.
By using it, you can also specify or exclude specific reviews on your site. Besides that, it's simple for you to limit the number of showcased reviews and much more.

Let's have a look at the next Woocommerce Review Plugin: SIP Reviews Shortcode for WooCommerce. This plugin is not similar with other plugins above since it is used for a landing page. With the help of it, you can add the product's reviews on anywhere on the landing page.
Furthermore, this plugin also supports you to insert the product schema into this page. As a result, you are directly able to showcase the rating from engine search results.

Site Reviews is another Woocommerce Review Plugin we would like to bring you today. Some of outstanding features of this plugins include assign reviews to users, categories, pages, posts and custom post types such as WooCommerce products, rating summaries, pagination which allows you to display a set number of reviews per-page with AJAX, etc.
In addition, this plugin also comes with spam protection and shortcode support.

The last Woocommerce Review Plugin you shouldn't miss is ReviewX – Multi-criteria Rating & Reviews for WooCommerce. Here are the powerful features this plugin brings you: multiple review criteria creating, review reminder emails sending, customer reviews & rating sorting, reviews with photo, etc.
Wrap Up
It's pleased to share with you the collection of helpful WooCoomerce Review Plugins. Therefore, we hope that you can easily select the best plugin after exploring the blog. If you find it fabulous, why don't you introduce the blog to your friends or other WordPress users? It may help them save time in finding plugin for their WooCommerce store.
Last but not least, don't forget to drop in our WooCommerce WordPress themes and get the best design for your site. Thank you and have a nice day.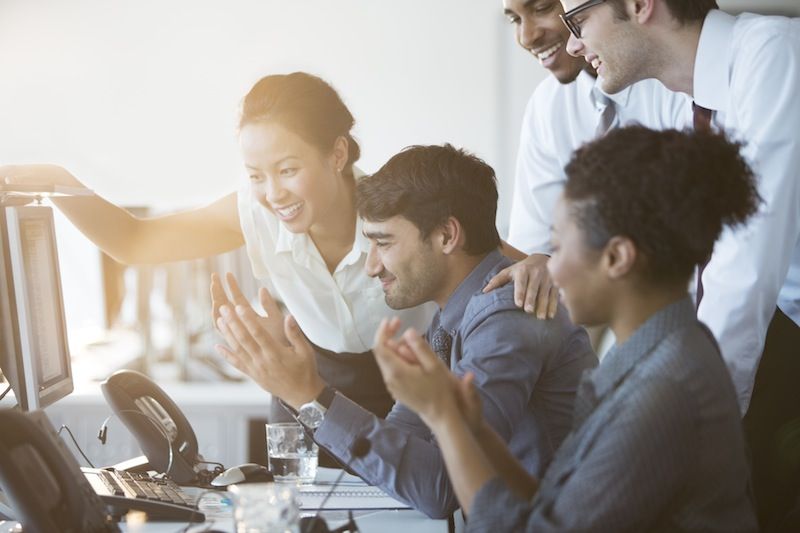 We're Digital Content Marketing team from AgeThemes Marketplace. We provide quality content for everyone who using open source CMS like Joomla and WordPress. If you have any questions or feedback, feel free leave your comment, we happy to assist you asap.