One of the best ways to optimize your WordPress website is to clean up your database regularly. However, this task will become complicated and take time if you do it manually. Therefore, it's necessary for you to get a good WordPress Clean Database Plugin to help you do that. The collection today is suggested for you!
Why do you need to use a WordPress Clean Database Plugin to clean up your site?
Your WordPress database's size will increase when you create new content or update your site. For example, a new row will appear in the wp_posts table if you generate a new page or a new row will be added to the wp_comments table when your site receives a new user's comment, etc. Gradually, your WordPress database will grow which makes your page loading times increase. That means your site performance is not good and it will not bring your visitors a great experience.
In order to deal with this problem, it's a wonderful idea for you to clean up your database periodically. A time-saving yet effective way for you to do that is to use a WordPress Clean Database Plugin. Thanks to this tool, you are able to:
Check and delete the unnecessary database, including old revisions of posts/pages, spam comments, unused terms, duplicated post meta, and much more.
Handle oversized databases.
Analyze and optimize your database, such as post types, tables, options, etc.
Reduce database size and improve the page loading speed.
Now, it's time for you to dive into the following collection of WordPress Clean Database Plugins and get the best one for your site!
List of the best WordPress Clean Database Plugins

First of all, let's have a look at WP-Optimize. This WordPress Clean Database plugin brings you 3 principal options to support you to speed up Elementor websites in particular and WordPress sites in general. They include database cleaning and optimization, image compression, and website caching. In this blog, we will focus on database cleaning functions. So, with the help of Wp-Optimize, you can freely:
Delete all unnecessary data in a single click: trashed/ spam comments, stale data, etc.
Carry out automatic database cleaning weekly.
Compacts/de-fragment MySQL tables with a button-press.
Retain a set number of weeks' data during clean-ups.

The second WordPress Clean Database plugin we would like to mention is Advanced Database Cleaner. By using this tool, your database cleaning task becomes more convenient and time-saving. Numerous handy features are available for you to use to clean and optimize your database, such as:
Delete old revisions of posts/pages, trash posts, pending/spam/trash comments, pingbacks, trackbacks, orphan post/comment/use/term metadata, etc.
Display and view orphaned information before making a database clean-up.
Clean only data older than the number of days you have specified.
Schedule database clean-up to run automatically.
Repair corrupted database tables or damaged ones.
Optimize database tables.
Another WordPress Clean Database plugin you should try is Optimize Database after Deleting Revisions. This plugin is free, easy to use, and very helpful for you to clean up your WordPress database with a few simple steps. To put it more clearly, when using it, you are able to:
Remove revisions of posts/ pages, custom post types, trash posts/pages, spam comments, unused tags, pingbacks, trackbacks, etc.
Clear the 'OEMBED cache'.
Optimize the database tables.
Generate a log of the optimizations.
Set up a database cleaning schedule to run it automatically.
Optimize the database link in the admin bar with one click.

Besides the three WordPress Clean Database plugins that we introduced above, you should also WP-Sweep since it also offers you similar features. In other words, with the assistance of this plugin, it's easy and simple for you to:
Clean up revisions, auto drafts, spam/unapproved comments, orphaned post/comment/user meta, duplicated post/term/comment/use meta, and so on.
Transient options.
Optimize database tables.
Run direct delete MySQL queries.

WP Reset is the next suggested WordPress Clean Database plugin you shouldn't miss. With the support of this tool, you are totally able to refresh your site's database to the default installation values without editing any files. That is to say, it allows you to remove all content and customizations, or chosen parts you want. Some of the outstanding features of the plugins are:
Delete all/chosen parts of posts, pages, custom post types, comments, media entries, and users.
Remove default WP database tables.
Delete custom database tables that have the same prefix table prefix as the one defined in wp-config.php and used by default tables.

Database Cleaner & Optimizer is also a wonderful WordPress Clean Database plugin you may like. With an auto clean button, you just need to choose the items you want to clean up and set it up, thus the plugin will help you finish the task automatically. Furthermore, it also enables you to browse your date so that you can understand it better. Let's see what features the plugin provides:
Clean up revisions, auto-drafts, deleted posts, oEmbed caches, unused terms, duplicated term meta, spam comments, expired, transients, etc.
Analyze and check how your data is used for tables, post types, options, and cron jobs.
Keep statistics and historical data about your database size.
Set up automatic clean-up.
Final thoughts
To sum up, we believe that with the help of the WordPress Clean Database plugins we recommended below, you can easily make your database neater and cleaner. These tools contribute to optimizing and speeding up your site without any trouble. If you have any questions, please leave your comment below.
Eventually, don't forget to visit our site and explore a lot of responsive and eye-catching free WordPress themes. Thanks for your visit.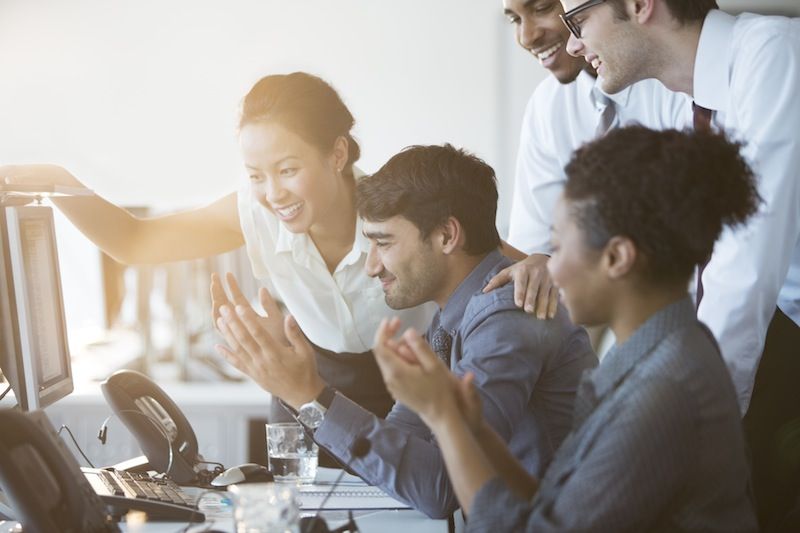 We're Digital Content Marketing team from AgeThemes Marketplace. We provide quality content for everyone who using open source CMS like Joomla and WordPress. If you have any questions or feedback, feel free leave your comment, we happy to assist you asap.