Are you seeking for survey-conducting plugins? Let take a look at our list of 8 WordPress Survey Plugins and see which one is the most successful for your site!
Why using WordPress Survey Plugins is necessary?
Using the WordPress Survey Plugins is really important because it helps create surveys introduced in a post that is easy to use and customize quickly. Using these Plugins can save you a lot of time focusing on other tasks. Hope the article information is useful and helps you choose the right plugin.
Top helpful WordPress Survey Plugins

Firstly, this plugin in our list of WordPress Survey Plugins is deeply customizable, RGB colour picker helps to create the design of the survey. Plus, The polls can automatically open as a modal window. Also, You can display it by clicking on a link. Moreover, Users' feedbacks are really important to make your WordPress website enjoyable for your visitors. Furthermore, The plugin provides a wide variety of options to get any piece of information and display it with an impressive, animated graph.
Provides Features:
Responsive, Mobile-Friendly
Lock the screen, allow or disallow to close the survey
Compatible with all major browsers
More than 650 Google Fonts
Visual Builder on Admin with Live Preview
Parallax Effect on the Surveys during Scrolling the Page
Specify the Start Times and Expiry Times
Gradient RGB Color Picker
Unlimited Surveys, Reset Counters with One-Click
Ability to Lock the Screen
Different Positions
Specify your own text at the end
And so on
Highlight:
Responsive
Custom animations with Full Range
A lot of customization options

The second plugin in our list of WordPress Survey Plugins is the Formidable Form Builder – Contact Form, Survey & Quiz Forms Plugin.
WordPress's most complex form plugin. With our drag-and-drop form builder, you can create polls, quizzes, and more in addition to contact forms. This form builder plugin is Formidable's free edition, which includes all of the capabilities you'll ever need.
Create a smart form with conditional logic, a multi-page form, a file upload form, a quiz, or an advanced email subscription form. Repeater fields, payment connectors, form templates, connections, and cascading dropdown fields can all be stacked on top of each other. To display data in online applications, don't forget about calculated fields, front-end form editing, and sophisticated WordPress Views.
Provides Features:
Drag & drop form maker and advanced form builder
Complete entry management for web forms and surveys
The only form maker plugin with an advanced styler
Build smart surveys with beautiful reports
Quickly create an advanced wordpress registration form for any use case
Quickly create an advanced wordpress registration form for any use case
Highlight:
The best WordPress plugin
Clearly
Efficiency
Completely easy to use

Thirdly, this Survey Plugin in our list of WordPress Survey Plugins is the easier way to create engaging content to drive traffic and increase user engagement. Additionally, Everything from viral quiz, trivia quiz, customer satisfaction surveys to employee surveys. Besides that, This plugin is the ultimate marketing tool for your website. Especially, You can customize anything your users will see and engage with.
Provides Features:
Allow the user to share the results on social networks
Show all questions on one page or have only a set number of questions per page
Schedule when the quiz or survey should be active
Require certain or all questions to be answered
Limit amount of total entries to quiz or survey
Can set amount of tries a user has to take the quiz or survey
Enable comment boxes for each question and/or comment section at the end of the quiz or survey
Hints for questions
Create and display math formulas
how long a user takes on the quiz or survey
Highlight:
Feature-rich
Fully responsive
Flexible

The fourth plugin in our list of WordPress Survey Plugins is a poll, survey, form, and quiz maker plugin for WordPress.  What's more, It's the easiest way to create anything from opinion polls, feedback surveys, BuzzFeed-style quizzes to contact forms. Plus, You can create the items from scratch or using hundreds of optimized templates.
Provides Features:
Easy and fast to create polls, surveys, and quizzes
Integrate images & videos into the polls, quizzes, and surveys
Customize the look & feel by selecting the color theme, fonts, and size
White label the widgets and add your own logo
Display poll & survey results in real-time
Notify with email on quiz & survey submissions
Add call to actions at the end of quizzes & surveys
Popup the items automatically when users enter/exits the page
Highlight:
Multi-feature
Easy to create
Fast

Next, this plugin in our list of WordPress Survey Plugins allows you to easily integrate a survey in your blog post/page and to manage the polls. Plus, It is simply put, it doesn't lose sight of your needs and ensures that no detail is left unaccounted for. Scheduling your polls is no longer a problem. YOP Poll can simultaneously run multiple polls or you can schedule your polls to start one after another. Furthermore, this plugin allows shortcodes and includes a widget functionality that fits perfectly with your WordPress website. For more details on the included features, please refer to the description below.
Provides Features:
Allows you to create or intervene in your poll at any time
Choose to display one or more polls on your website by simply adding the corresponding poll ID
Allows other answers, multiple answers and includes a sorting module by various criteria
Offers a great flexibility when displaying the results
Use to ask for additional information from your voters, information that you can then export and use for
User logs and bans can be seen in the admin section
Displays answers and results tabulated, vertically or horizontally
Highlight:
Multiple polls
Easy to use
Great support

This survey plugin in our list of WordPress Survey Plugins is a user poller poll, an online contest/user voting system WordPress plugin. Moreover, It offers a quicker & flexible way to insert polls just by adding a shortcode. Plus,  It comes with a list and grid design and an advanced User Interface. In addition, This plugin provides the user experience with its mobile-friendly layout.
Owning this plugin in our list of WordPress Survey Plugins will not disappoint you.
Provides Features:
Helps to place vote/poll in your website
Place user vote/poll system to your blog posts, pages, and everywhere
Use a shortcode to place a poll/ voting everywhere
Advance admin panel to create polls
Switch poll/voting system into grid style or list style anytime
Add Cover Images into options of question/candidate
Add Poll via the widget in the sidebar with both views list and grid
Highlight:
Shortcode
Mobile-friendly layout
Easily add vote

Subsequently, this survey plugin in our list of WordPress Survey Plugins allows you to run any customized survey, poll, r vote on your website. In addition, It could help you to get visitors/users' opinions easily. Besides that, You can run any kind of survey by using this plugin.
Provides Features:
Super easy to use
Unique design
Include customized voting system
It is a powerful survey tool
You can engage more visitors/users by-poll and survey
Widget support
Shortcode support
Highlight:
Simply
Responsive design
Perfect plugin

The next survey plugin helps WordPress users and developers to create surveys easily and quickly. Also, t is the best way to create survey forms for your website. Plus, It has many features to support your website in this field.
This plugin in our list WordPress Survey Plugins will upgrade your site to a higher level.
Provides Features:
Works perfectly with all versions of WordPress
Ability to use on pages and posts and widgets
Single choice answers
Live preview
SEO friendly
User-friendly back-end
Tested on popular WordPress themes
Set Main width and height
Use more than one survey form on widgets
Shortcode button on your pages and posts for inserting the questionnaire
And more
Highlight:
Fully Responsive
Easy install and use
Multiple choice answers
CONCLUSION
After reading our item about the WordPress Survey Plugins in 2022, have you chosen for yourself a plugin? If you have any questions, Don't hesitate to contact us via  Free WordPress Themes.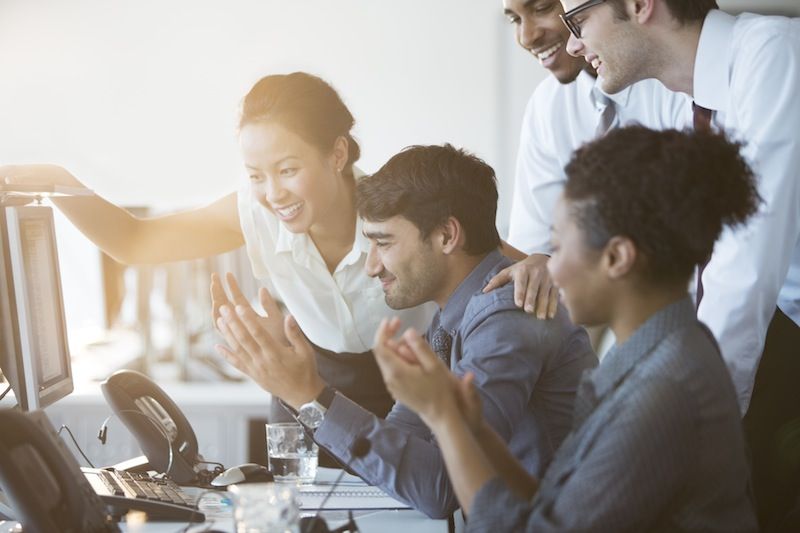 We're Digital Content Marketing team from AgeThemes Marketplace. We provide quality content for everyone who using open source CMS like Joomla and WordPress. If you have any questions or feedback, feel free leave your comment, we happy to assist you asap.