If you are having trouble with generating a Table Of Contents (TOC) for your WordPress posts, why don't you have a look at our blog today? We would like to suggest to you a list of powerful and easy-to-use WordPress Table Of Contents Plugins to help you deal with this issue smoothly. Let's get started now!
Why do you need to use WordPress Table Of Contents Plugins?
By using the WordPress Table Of Contents Plugin, you are able to:
Organize as well as structure your content to make it clear and professional.
Help your readers to follow the content and navigate to the page/post section they are looking for easily.
Improve the readability and reader experience.
Increase the SEO rankings in general.
Although you are manually able to create a TOC for your WordPress website by adding HTML code and CSS or modifying the advanced settings in the block editor, it's quite complicated and time-consuming. Using a WordPress Table Of Contents Plugin is easier and simpler to deal with this task. That's why we bring you the blog today. So, now, let's move on to the collection of fabulous Table Of Contents Plugins for WordPress now!
Top WordPress Table Of Contents Plugins

The first WordPress Table Of Contents Plugin you should try is Easy Table of Contents. By using this plugin, you are effectively able to add a table of contents to your WordPress posts, pages, or even custom post types. Furthermore, thanks to the automatic option, the table of contents will be inserted into your posts/pages whenever you publish a new one on your site. What's more? Let's check out the following features:
Options to configure when and where to insert the table of contents
Multiple counter bullet formats to choose from; none, decimal, numeric and roman
Work with the Classic Editor, Gutenberg, Divi, Elementor, WPBakery Page Builder, and Visual Composer page editors
Choose to display the table of contents hierarchically or not
Selectively enable or disable the table of contents on a post-by-post basis
And much more

Secondly, why don't you check out LuckyWP Table of Contents – a great WordPress Table Of Contents Plugin? With the assistance of this plugin, it's uncomplicated for you to build an SEO-friendly table of contents for your posts, pages, and custom post types as well. Besides that, this tool also allows you to customize some elements to give your TOC a nice appearance. Let's explore the detailed features below now:
Automatical insertion of a table of contents
Insert by shortcode, Gutenberg block, or widget
Setting the minimum number of headings to display a table of contents
Hierarchical or linear view
Customizable appearance: width, float, title font size, and weight, items font size, colors
Skip headings by level or text
And more…

The third WordPress Table Of Contents Plugin you shouldn't miss in this blog is SimpleTOC – Table of Contents Block. With the support of this tool, you can freely add and display a table of content blocks to your WordPress posts or pages without any trouble. Since SimpleTOC is designed for Gutenberg, it comes with some awesome customizable features for block editor, such as:
Native block support for wide and full width
Add background and text color with Gutenberg groups
Select a heading level or turn it into a paragraph
Choose between an ordered, bullet HTML list. Or indent the list
Control the maximum depth of the headings

Another suggested WordPress Table Of Contents Plugin in the collection is Heroic Table of Contents. Thanks to this plugin, it's easy and smooth for you to add and then showcase a TOC on your WordPress posts and pages automatically. To be more specific about customizable features, let's check out the following list:
Choose from 4 pre-made Table of Contents styles
Expand and collapse the content section
Hide and relabel headings without altering the original content
Choose which headings to display in the Table of Contents
Select bulleted numbered or plain lists
Use multiple Table of Contents blocks to break up and sub-index lengthy content

Joli Table Of Contents is the next WordPress Table Of Contents Plugin you should try. With this plugin, you can not only auto-insert a table of contents but also use a shortcode to do that manually. In addition, this tool also supports you to edit the TOC title and CSS icons for expanding/collapsing buttons. Furthermore, the Joli Table Of Contents plugin also brings various handy features, such as:
Show headings by the custom depth
Show TOC only if a minimum of headings has been found in the content
Disable headings per text/class
Hierarchical (amount of empty space customizable) or Flat View.
6 Auto-insert positions available

Let's have a look at another WordPress Table Of Contents Plugin – CM Table Of Contents. That plugin comes with numerous useful features, allowing you to create a table of contents and add it to any posts or pages you want. Moreover, the CM Table Of Contents also gives you the ability to build a multi-level table of contents that you can modify in your own way. What's more? Check out more options below:
Customize your table of contents with different sections, titles, positions, sidebars, and headers
Define the table of contents using div/span tags or CSS classes and not only by h1 / h2 tags
Change the Table of Contents labe
Lets users create a content-specific index of their content with shortcodes

The last WordPress Table Of Contents Plugin in the list is Table of Contents Plus. By using this plugin, you are effectively able to generate a context-specific index or a table of contents for long pages as well as custom post types.  Besides that, you can also edit the TOC to meet your requirements without any trouble.
Modify settings like display position, define the minimum number of headings
The shortcode allows you to fully control the position of the table of contents within your page
Supports the following attributes: label, no_label, wrapping, heading_levels, and class
Wrap Up
All in all, that is all the principal information about the collection of useful WordPress Table Of Contents Plugins. Therefore, we hope that you can easily get the most suitable one after reading our blog today. What's more? Don't forget to leave a comment if you have any questions about this topic.
Last but not least, in case you need to get a new and more attractive theme for your site, let's explore and choose from our free WordPress themes here. Hope you enjoy it.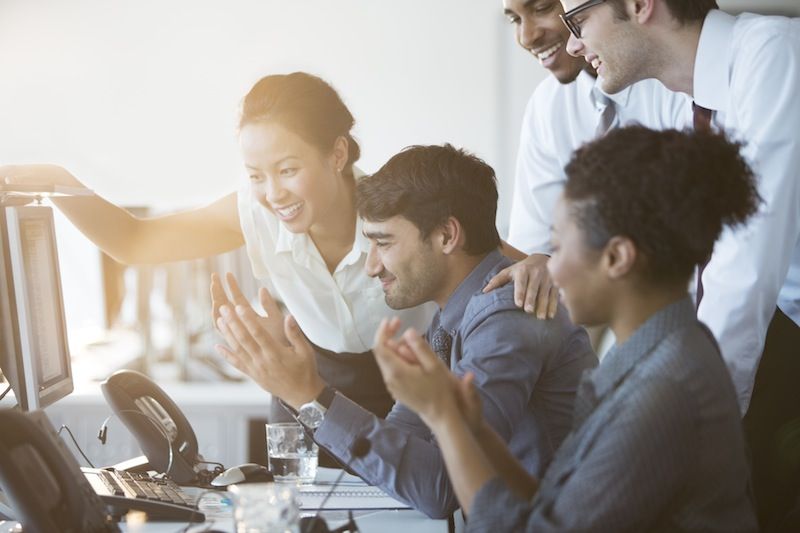 We're Digital Content Marketing team from AgeThemes Marketplace. We provide quality content for everyone who using open source CMS like Joomla and WordPress. If you have any questions or feedback, feel free leave your comment, we happy to assist you asap.