Even though some benefits that you gained from the image showcasing, it is one of the causes leading to the low-speed loading of your site. To tackle this problem, we have hand-picked a List of 13 Useful WordPress Optimize Images Plugins In 2021. Check it out!
Why should your site use WordPress Optimize Images Plugin?
It stands for the reason that the WordPress Optimize Images Plugin will help you to optimize your images in a simple way, without touching any line of code. Besides, you are also able to resize or compress your media files in no time. On top of that, WordPress Optimize Images Plugin makes it possible for you to maintain the photos' quality during the reduction process as well.  On the ground of that, you obtain chances to reduce bounce rate and improve SEO ranking effectively.
Top 13 Nice WordPress Optimize Images Plugins

Optimole is an ideal choice for those who are searching for a great tool for images optimizer. With the great assistance of this plugin, you have a chance to cut down the heavy images and bloaty pages. On top of that, you can take full advantage of this plugin features including lazy loading, CDN, and perfect images sizes. Last but not least, this plugin also makes it potential for your images to automatically adjust and fit different devices via replacing image URLs with cloud-based URLs.
Highlights
Cloud Library support
Image Optimization
Smooth And Clean

The last WordPress Optimize Images Plugin is Optimus. You can use this plugin to cut the weight of your images up to 70% with the preservation in its quality at ease. This plugin offers 3 versions: Optimus, Optimus HQ, and Optimus HQ Pro for you to choose the best one for your budget. Thanks to the support of the bulk optimization feature, you are able to make your existing images optimize, too.
Highlights
Progressive JPEGs
Optimization of all preview images
Faster load times

Sirv will satisfy all of your demands in terms of compressing, resizing, and WebP delivering. Thanks to the support from this plugin, your images will be well-matched with a wide range of devices of high quality. You can use this plugin to improve your site speed via the support of lazy load features as well. Along with that, you hold an opportunity to remove images meta for your optimization purpose at ease. Last but not least, this plugin is able to work with Media Gallery, Featured images, etc automatically.
Highlights
WooCommerce support
Small files
Automatic

Kraken.io. is the following impressive and useful WordPress Optimize Images Plugin we want to discuss. It comes with various essential features for you to optimize both existing and new images. Together with that, it also supports two important modes for the images optimization process, lossless and intelligent lossy optimization. Filetypes are supported by this plugin are JPEG, PNG, and GIF.
Highlights
API Access
Web Interface PRO
Optimization Stats and History

EWWW IO allows you to optimize your pictures from your own server. Moreover, it also supports you to make images optimization from various plugins. This is also a totally automatic WordPress Image Optimize Plugin for you to compress, resize, and optimize your images in a simple way. In this light, you can display your images that can adjust to fit any device beautifully.
Highlights
No limitation
Pixel-perfect optimization
Bulk Optimizer

Next, take a look at ShortPixel, the wonderful WordPress Optimize Images Plugin in our collection today. This plugin is a perfect option for you to optimize images and PDF files. All of the new uploading images will be automatically resized and rescaled to make them fit your sliders, galleries, and plugins. Last but not least, this plugin also supports you to optimize existing images from WordPress sites in the Media Library.
Highlights
JPEG, PNG, or GIF
Bulk optimize
WP Retina 2x compatible

Imagify is the following must-see WordPress Optimize Images Plugin that is notable mentioning. Thanks to the support from this plugin, you enable to make your site load faster with lighter images. In addition, it also brings the WebP that helps you improve your site loading and maintain images quality as well. Besides, by using this plugin, you obtain a chance to use this plugin for image optimization from your WordPress sites.
Highlights
WooCommerce and Nextgen compatible
No losing quality
Automatic

Imsanity permits you to resize the large images files in an automatic way. To be more specific, when users upload an image that is over configured size, this plugin will automatically rescale it. Therefore, your images are sure to perform perfectly on any device. Furthermore, with the support of the Media Library (List View), you also can resize the individuals' images.
Highlights
Automatically scales large image uploads
Bulk resize feature
Width/height and JPG quality

WP Compress will be one of the best solutions for you to speed your site loading. You can use this plugin for both individual and agency websites. One of the most outstanding features of this plugin is that it allows you to optimize your size-speed without loss in the quality of images. With the great combination of local and Live image optimization, it is possible for you to compress photos' thumbnails and your media library to make traditional and next-generation formats for images.
Highlights
Lossless, Intelligent & Ultra Compression Modes
Lazy Load Images
Adaptive Images

TinyJPG and TinyPNG are extremely essential for you to improve the speed of your site performance. It let you optimize different images files such as PEG, PNG, and WebP. And, images optimization is an automatic process. Additionally, this plugin also offers meta library options for you to optimize your individual images. You can use this plugin to speed up your site with advanced background options, bulk optimization, compression of PNG, WPML, etc.
Highlights
JPEG encoding
Bulk optimization
API key

Robin is a useful image optimizer for WordPress users to minimize heavy images in some simple steps. While this plugin can cut down up to 80% of your images' size, the quality of your images can reverse definitely. By using this plugin, you meet no restrictions for uploading and optimizing your images. Last but not least, the Cron Compatibility will help you optimize your images automatically.
Highlights
Automatic optimization
Manual mass-optimization
Image backup

Smush is the most popular and favorite WordPress Optimize Images Plugin with thousands of active installations. You can use it to compress, resize, optimize, and even lazy load as well as improve the loading pages speed of your WordPress sites. It supports a wide range of media files like PNG, JPEG, and GIF files. This plugin doesn't require anything for your optimization and gives you chances to see the statistics by the compatible with Gutenberg.
Highlights
Automated Optimization
Incorrect Size Image Detection
Super Servers

reSmush.it Images Optimizer works well with JPG, PNG, and GIF files and supports a maximum of 5 MB. With just two clicks of the mouse, this plugin gives you a chance to optimize and types of your photos via the support of a bulk operation. Plus, it is likely for you to change the level of the images without writing any line of code. Also, you can clear some images out of the optimizer in no time.
Highlights
Bulk optimization
Useful
Simple to use
Summary
To sum up, we hope that this article can help you save much effort in the path of discovering the best WordPress Optimize Images Plugin for your site.
Besides, we also provide a huge library of WordPress designs that can help you improve your site appearance drastically. Visit our site at Free WordPress Themes to get more details!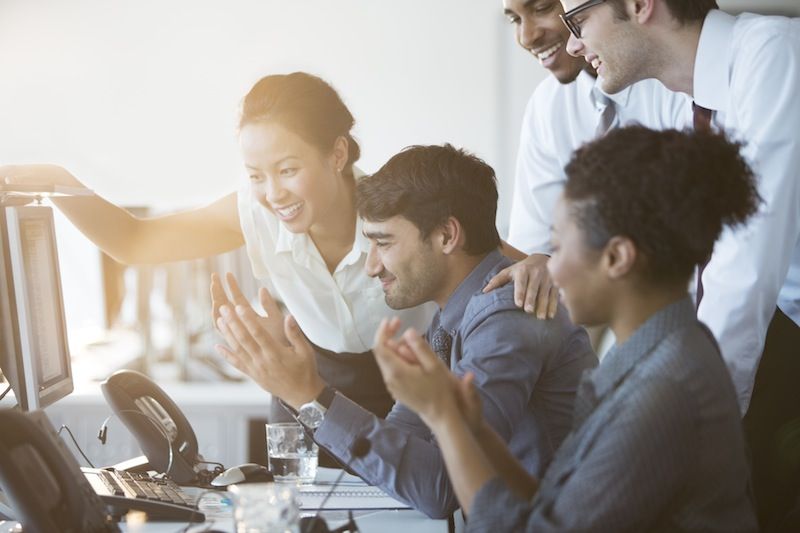 We're Digital Content Marketing team from AgeThemes Marketplace. We provide quality content for everyone who using open source CMS like Joomla and WordPress. If you have any questions or feedback, feel free leave your comment, we happy to assist you asap.