Is your Elementor website facing a slow loading situation that causes negative impacts on your site ranking? Don't worry about that since we are here today to bring you some useful methods to speed up the Elementor website smoothly and effectively. So, let's check out now!
What are the reasons for making your Elementor website slow?
Before going to explore how to speed up Elementor website, we would like to show some principal reasons that make your site slow. You know that the best method to deal with any issue is understanding its reason. Therefore, it's time for us to see the following reasons.
The WordPress hosting server is slowed down because of the heavy traffic.
The images you are using on your site are too large, making the bad loading speed of your site.
Almost files on your WordPress site are too large.
You do not use a CDN for your site, causing the slow server response speed.
You are using too much unnecessary code, which makes bad loading speed.
The data caching has not been turned on. The browsers need to reload your page anytime users revisit your site.
Poorly-coded plugins and themes may contribute to generating a slow loading speed for your site.
Too many redirects are not good for your site performance.
How to Speed Up Elementor Website?
Choosing a good hosting server
The first tip to speed up Elementor website is to select a better hosting server for your site. In order to make your site work well, the hosting server needs the following requirements:
PHP 7+
MySQL 5.6+
WordPress memory: 64MB – 128MB – 256MB
Some of the most wonderful hosts we would like to suggest are SiteGround, InMotion hosting, WpEngine, Kinsta, etc.
Using a lightweight theme for your website
Installing a lightweight theme is also a great idea to speed up Elementor website effectively. So, what are the requirements for a lightweight theme? Basically, it should have:
Small file size
Module installation support
Send fewer requests to your server
Fortunately, on our market, we provide numerous premium and free WordPress themes that can adapt to the three demands above. Visit and check out the collection if you want.
Managing and utilizing suitable plugins
It is undeniable that using plugins will give your site more functionalities and they will support you to build up and manage your WordPress website conveniently. However, it's necessary for you to consider and select the most suitable plugins for your site to avoid plugin conflicts as well as other issues happening when you install too many plugins on your site.
In other words, if you install and activate a ton of plugins that are not really useful for your site, this will make your site heavier and then harm your site speed gradually. Therefore, the best way to avoid this situation is to eliminate unnecessary plugins and just use the helpful plugins for your site.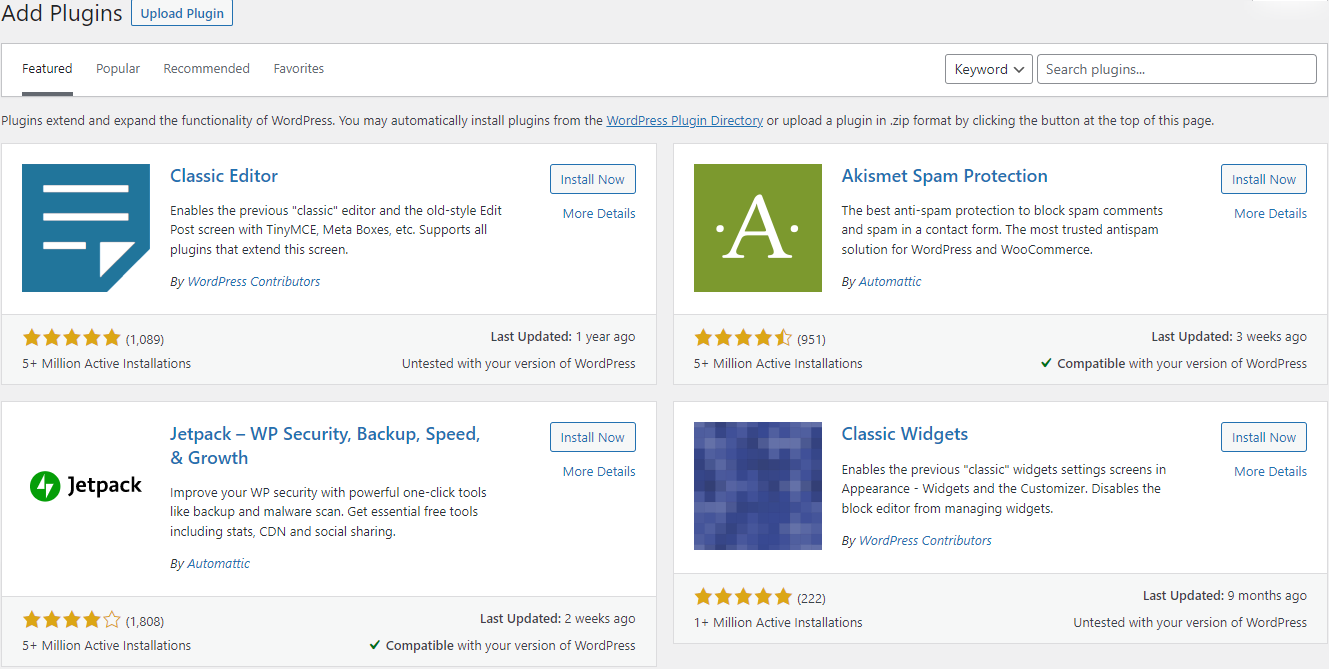 Optimizing images on your site
Images take up a pretty big file size for a website, so if you wish to speed up Elementor website, it's time for you to optimize images to reduce the file size. Basically, there are two ways to optimize your images:
Resize images: By using this method, you will resize the actual image size to a maximum width so that it can be fitted with the theme you are using.
Compress images: With this image compression way, you need to choose one of the two types of image compressions: Lossy Compression (reduce big file size and your image may be lost quality) & Lossless Compression (reduce smaller size without image quality reduction).
If you are worried since you do not know which is the most well-matched plugin to compress images, please visit the list of recommended WordPress Image Compression Plugins here.
Minifying files (JavaScript and CSS)
Another factor that helps you speed up Elementor website is minifying files on your site. With this tactic, you can reduce the number of JavaScript and CSS calls, contributing to reducing the size of the files. There are two ways to do that without shifting anything in the underlying functionality:
Minification: This way requires you to delete all unnecessary characters in the file, such as white space or line breaks.
Concatenation: By using this method, you need to combine various files into one file.
The following image will show you an example of a minification way.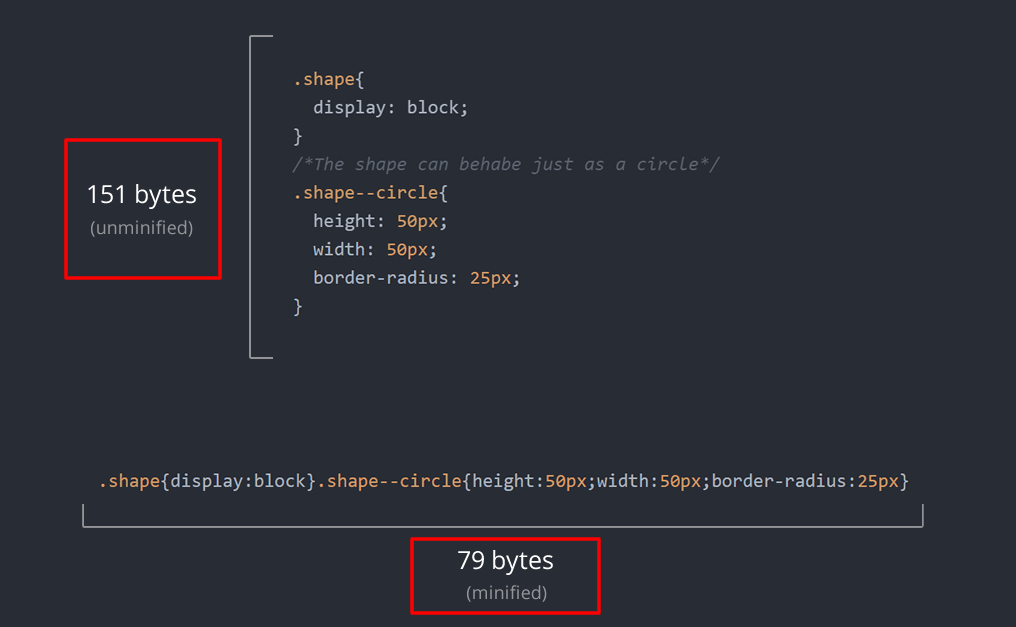 Enabling GZIP compression
As you know, we often use GZIP to compress the files that your server sends to the visitor's browsers. With the support of GZIP, your file size will be shrunk up to 70%. Therefore, if you enable GZIP compression, you can smoothly speed up Elementor website.
Normally, some host providers will let you implement GZIP through CPanel. If not, you can also use plugins to do that, such as W3 Total Cache or WP Super Cache.
Using a helpful CDN
As you know, when a visitor accesses your website, data is sent from your's host server to the visitor's browsers. If you and your visitors are in the same location, the data will be downloaded faster than in different locations. To be more specific, for example, if your data center is located in the USA, surely visitors somewhere in the USA will load your website faster than visitors in Asia.
This means, the further away visitors are from your data center, the longer the website loading speed will be. Therefore, there is a solution set out to rescue you, which is CDN – also known as Content Delivery Network.
This is the form of providing your website content from different data centers around the world. Thanks to a CDN, visitors can access your website and the data will be loaded from the data center closest to the visitor. This is one of the best ways to speed up Elementor website you should not ignore it.
The recommended CDN plugin you should try is CloudFare or Bunny CDN.
Optimizing your WordPress database
A database is an important place for storing all your website content and settings. However, there are still unnecessary data in it which makes your site loading speed slower. Hence, it's a good idea for you to clean and optimize your database. Some outstanding WordPress Clean Database Plugins and WordPress Database Plugins are available here for you to optimize and manage your WordPress database effectively. Let's have a look!
Boosting Elementor Website with page caching
One of the most vital methods to speed up Elementor website is to use page caching. Normally, your host will do it for your website. If not, you have to do it manually. Don't too much worry about that because you can use WordPress Cache Plugins to generate page caching for your site.
Closing thoughts
In conclusion, if you have a long-term plan to develop your site and increase your traffic, optimizing your site is an indispensable task. Therefore, we hope that some tips to speed up Elementor website we introduce to you today will be useful for your site. If you have any questions, please leave your comment below, and then we will reply as soon as possible.
Finally, don't forget to explore more Free Elementor WordPress Themes to get the most high-quality one for your site.