Present the content in a scientific and beautiful way with the Joomla Table Extension!
It is necessary for your site to have a data statistics tool as well as a display column tool that make your site become more attractive to the visitors. Today, we would like to provide a collection fo useful Joomla Table Extension. Let follow and check it now!
Tabulizer is as very so many functions to fetch and display data.  Using this Joomla Table Extension, you can reTabulize a current table in the case that you need to enhance it by applying another ruleset, or on the grounds that you need to include new information.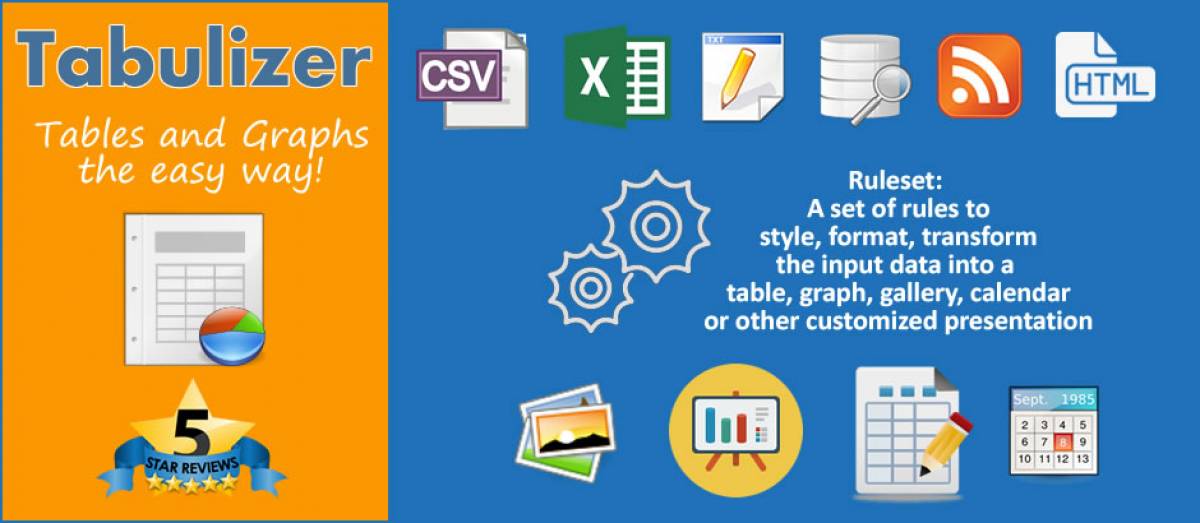 Features:
Choose to create a dynamic table
An external file (Excel, CSV, HTML, XML, text)
Import data directly from an Excel file
Table to Graph conversion
Download and Email graph image as file Likewise
and more.
Highlights:
Many features
Work amazing
Excellent component.
Droptables is amazing and how simple it is to create a beautiful table. You can edit your tables as you do in Google Sheet and you are able to create a big price table. In addition,  PDF documentation allows having a good idea of what is possible or not. It is a perfect option!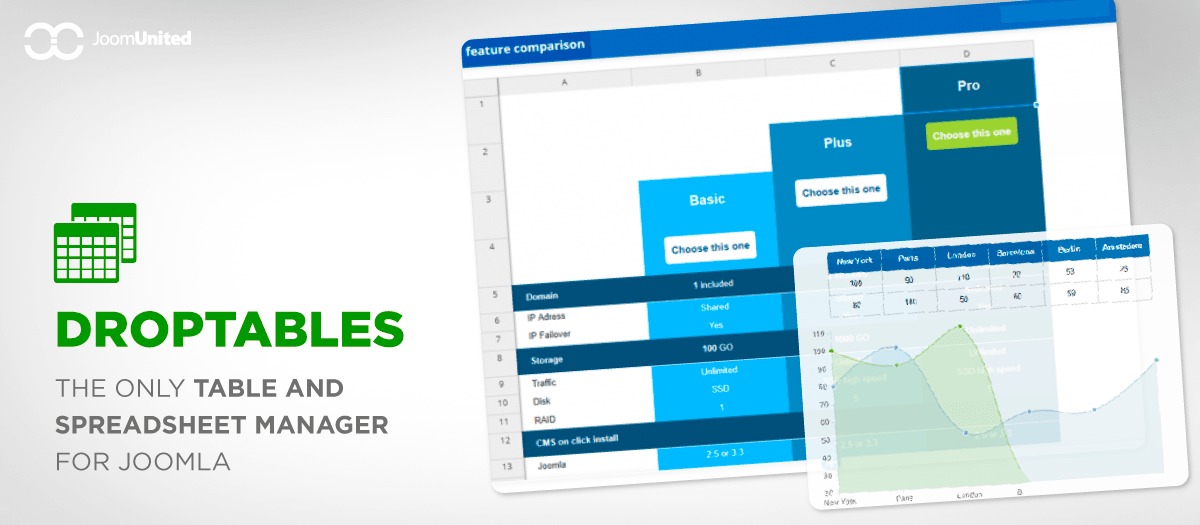 Features:
6 themes included
Create tables from database tables
Excel export with or without table style
Set multiple table lines height
Padding and border-radius background
and more.
Highlights:
Easy to use
Clear documentation
Reasonable price.
Responsive Pricing Table is exactly Joomla Responsive Table what you are looking for. It will give you a lot of professional features that make it easy for you to create pricing tables. All you have to do is to select the textual styles, style and characterize your cost and content. This extension is good with all of the programs and furthermore perfect with all of the version of Joomla.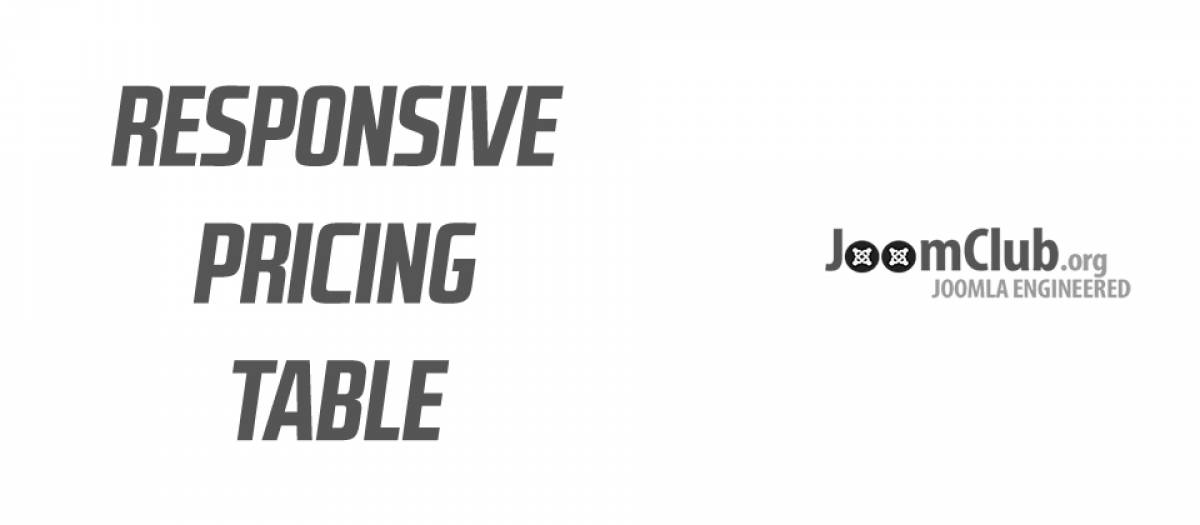 Features:
Compatible with all smartphones
Unlimited possibilities to style the tables
Change color and fonts
Come with pre-built 5 tables
and more.
Highlights:
Great module
Friendly support.
VJ Responsive Table supports you to create a CSV file and upload it to the website. In VJ module, you can put the path to the CSV file and got a beautiful responsive table. Moreover, the tables function and degrade extremely well. Custom breakpoints can be also configured.
Features:
Sorting, filtering, pagination
Tables can be created from SQL query
Possible to use custom CSS
Hide certain columns at different sizes
Javascript powered, fast and smooth
and more.
Highlights:
Beautiful responsive table
Work well
Look good.
Easy Pricing Table is another Joomla Table Extensionwe want to mention in this list. This module is very responsive and flexible that can fit any layout such as mobile, tab, desktop or any size monitor. Furthermore, there is an option to define Google Fonts, the Header color, and text color as well.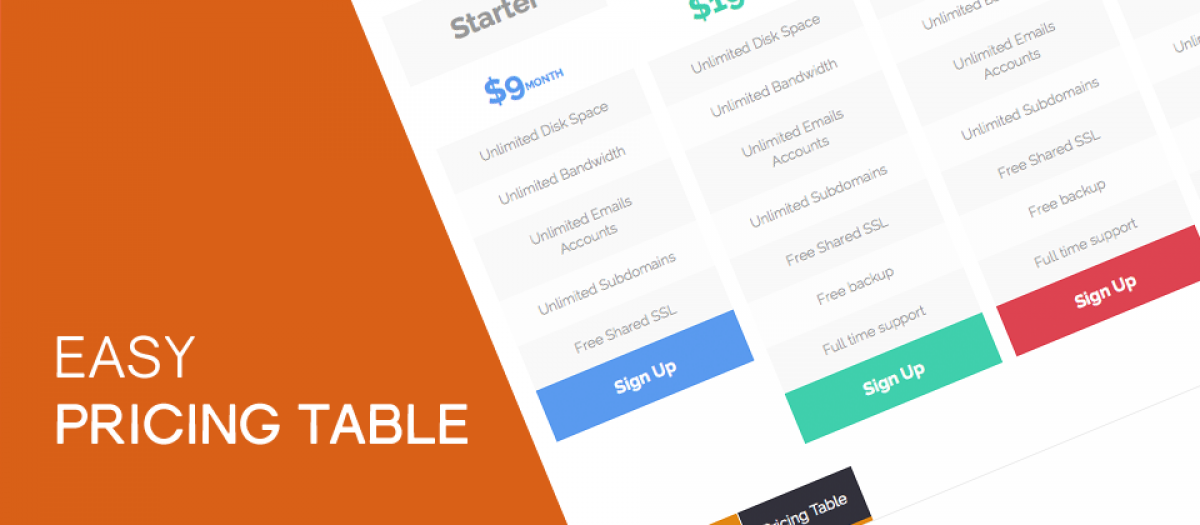 Features:
Option to choose different/same colors
Unlimited tables, unlimited colors, unlimited labels
Add any number of a comparison table
Link and the link title can be managed
Option to define the Header color
and more.
Highlights:
JE Responsive Price Table encourages you to make a dynamic, 100% responsive and fully customizable pricing table in a minute for your Joomla site. It has an extraordinary and versatile continuous manager, which can make impeccable value tables to coordinate any current Joomla layouts.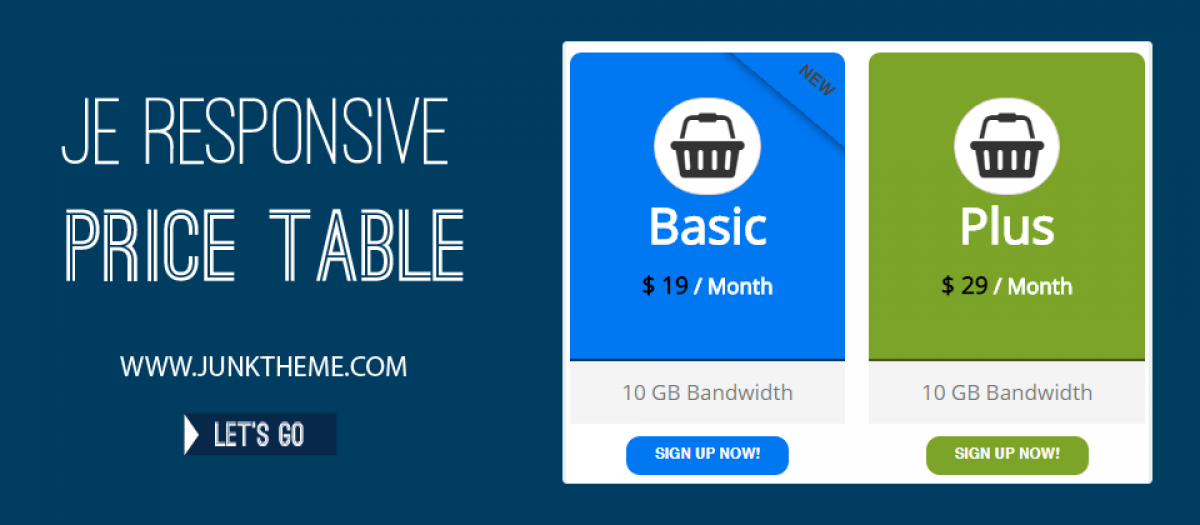 Features:
Display One to Six Column
Custom Grid Layout Options
Ability to edit the content on the price tables
Fully Responsive Pricing Tables for mobile viewing
and more.
Highlights:
Quick support
Simple and Easy.
Multi Style Responsive Pricing Table is also one of the best Joomla Responsive Table that is chosen to use on many websites. This extension is an incredible method to show estimating and packages of your administrations on your Joomla site. Multiple Web 2.0 Google Fonts is also supported.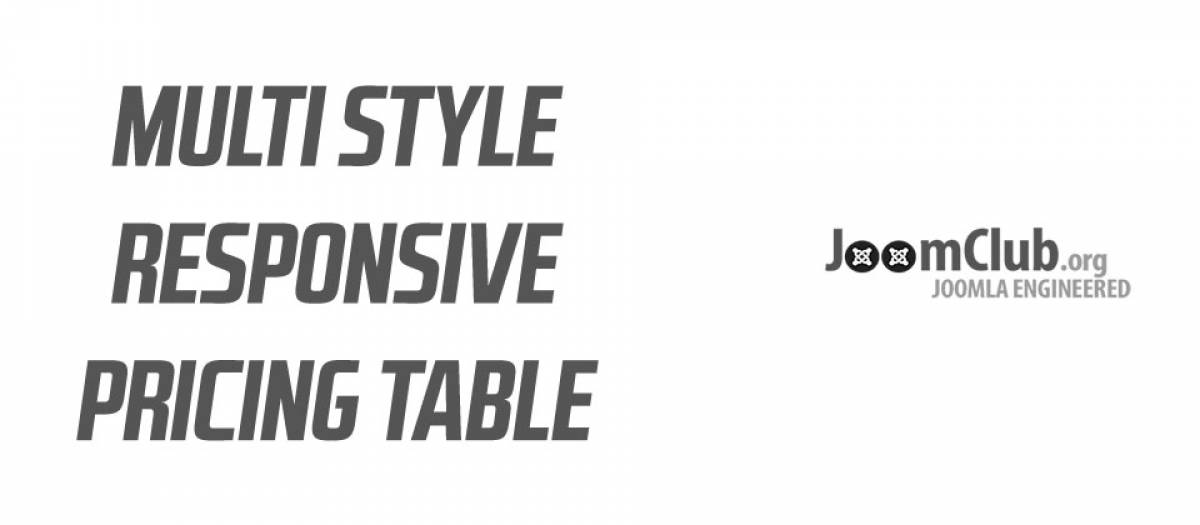 Features:
Support Responsive Layout
Comes with tooltip on/off option
content font, color, size ability
Unlimited rows can be added
and more.
Highlights:
Magic Price Table is easy to manage and requires some work to configure all the table, but the advantage is that you can personalize every cell, and so you can get a nice result. Besides, you are able to custom both writing multi-line each row, column, and the cell. This Joomla Table Extension is an absolute option for structure wonderful tables and framework diagram.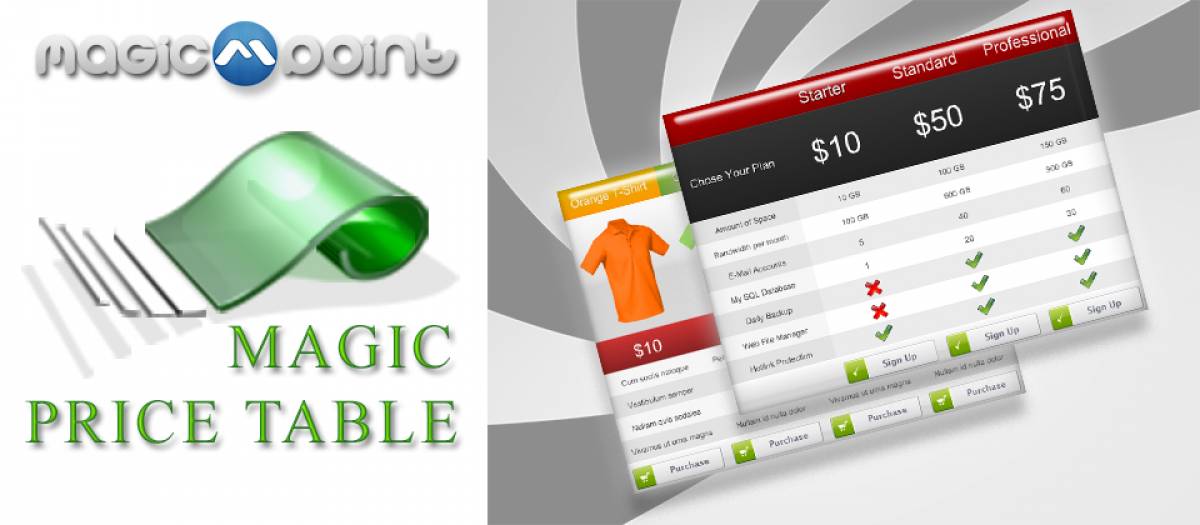 Features:
Supports images (JPG, PNG, GIF) and SWF
The select percentage for Hover Effect
write a text for each row
Choose the dimension for each image
and more.
Highlights:
Works great
Good product
Easy to manage.
Conclusion
In conclusion, we wish you can choose the best Joomla Table Extension to use. If you find it helpful, remember to share this blog with your friends and take more free Joomla templates!
Thank you for reading! You can leave a comment below, we will reply as soon as possible.