Come and get the most suitable Joomla table extension to create a beautiful pricing table for your products today!
The table is a great way to show pricing and packages of your products or services. So let's create a beautiful table on your website right now with one of these amazing table Joomla extensions.
Furthermore, you can refer to free Joomla templates to create a wonderful Joomla website.
1. Tabulizer [ Paid download]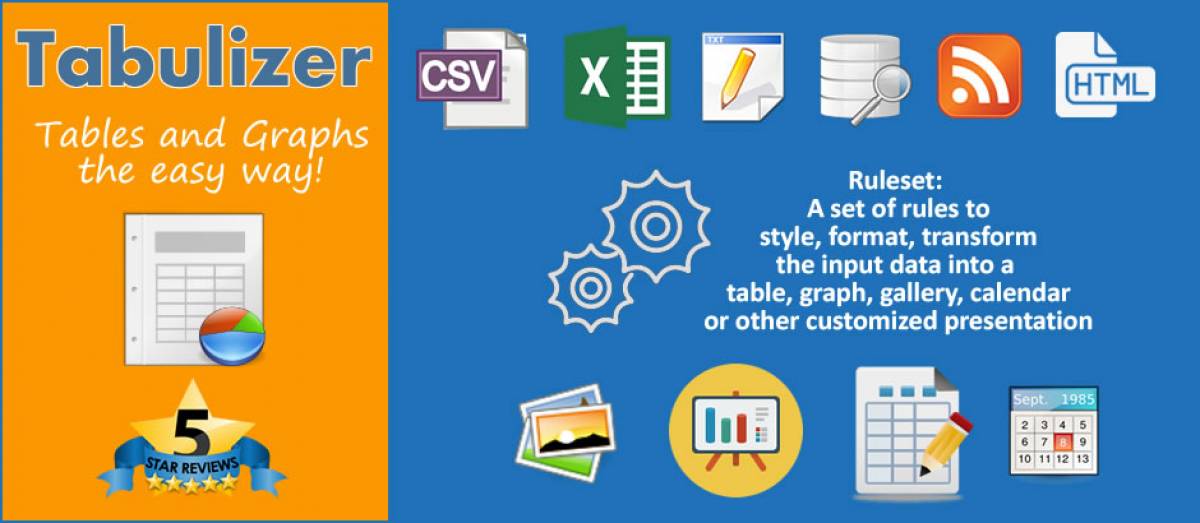 Introducing Tabulizer – an amazing Joomla table extension which provides all the functionality to read data from various sources and present them in tables, graphs, charts, and more. It's a flexible table extension so you can easily create advanced tables and graphs within minutes.
Here are some remarkable features of the table Joomla extension:
Unlimited Templates
Table editing
Dynamic table creation
Import data directly from an Excel file
Re-Tabulize an existing table
Horizontal and vertical scrolls
Table prepend and append
And more.
Droptables – an easy-using and powerful table extension for Joomla which is ideal for you to create and manage all the tables from your editor, it works both frontend and backend. It's also good for beginners because it doesn't require HTML/CSS knowledge.
Key features:
Manage tables like in a spreadsheet
Feature comparison theme
Excel and Google Sheets synchronization
6 themes included
Cell, line, column style editor
AJAX automatic saving
Add tooltips on cells
And more.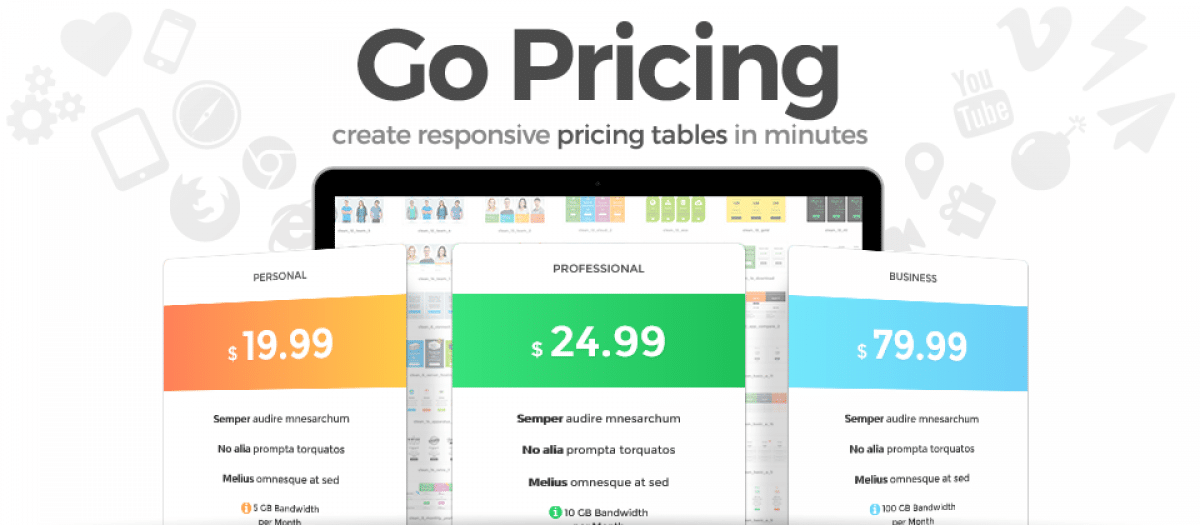 Want to create fascinating pricing and compare on your Joomla website? Don't miss Go Pricing! It's a powerful and flexible Joomla extension with more than 240 predefined sample tables. All packages are easily importable and customizable. It's fully responsive so it works well on all modern devices. It also comes with many excellent features such as:
Numerous column shadow and badge options
650+ Google Web Font
Powerful animation builder
Unlimited colors and color combination of columns
Standard and circle Header Styles
Unique tooltip style
Unlimited buttons in Body and Footer
And more.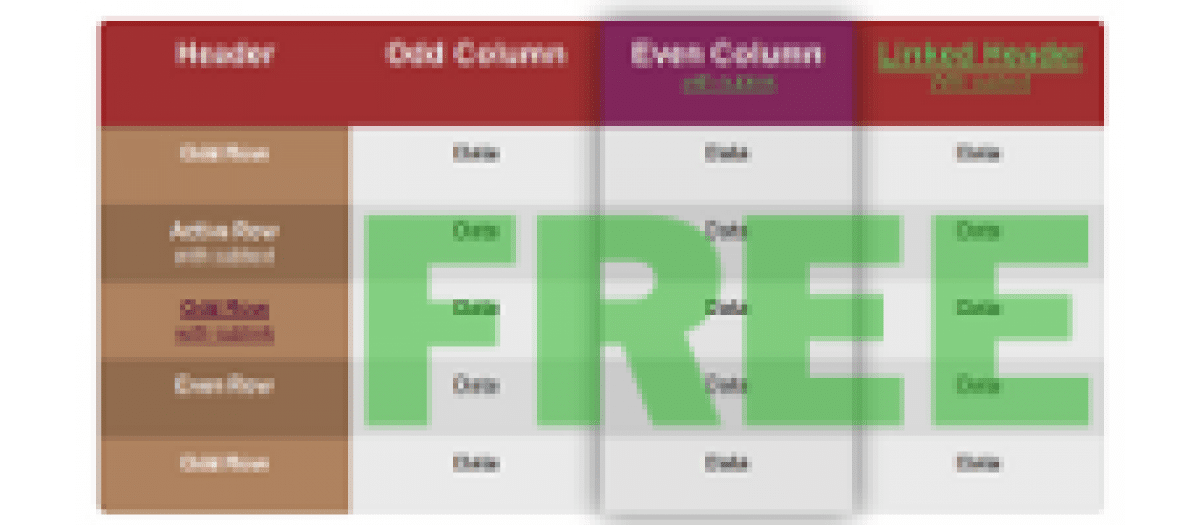 Abivia SuperTable Pro – one of the best Joomla table extensions that will help you make your database data pop!
Some of the SuperTable Pro features:
Each table can have its own class or HTML id
Connects to both Joomla and non-Joomla databases
Offers powerful data formatting options
You put a SuperTable anywhere on your site
Reads CSV, JSON, and XML files locally or via URL
And more.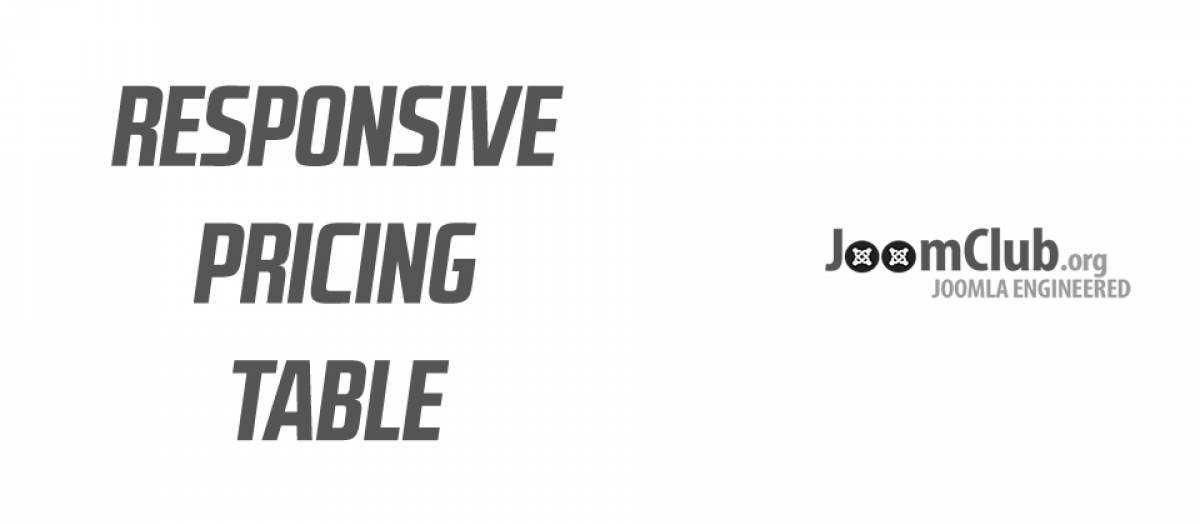 Responsive Pricing Table will help you show pricing and packages of your products or services in the most professional way. It's fully responsive and compatible with all the versions of Joomla. It's also very easy to use, just select the fonts, style and define your price and text.
Main features:
Unlimited possibilities to style the tables
Pre-built 5 tables
Multiple instances supported as well
Flexible Configuration
Fully responsive
And more.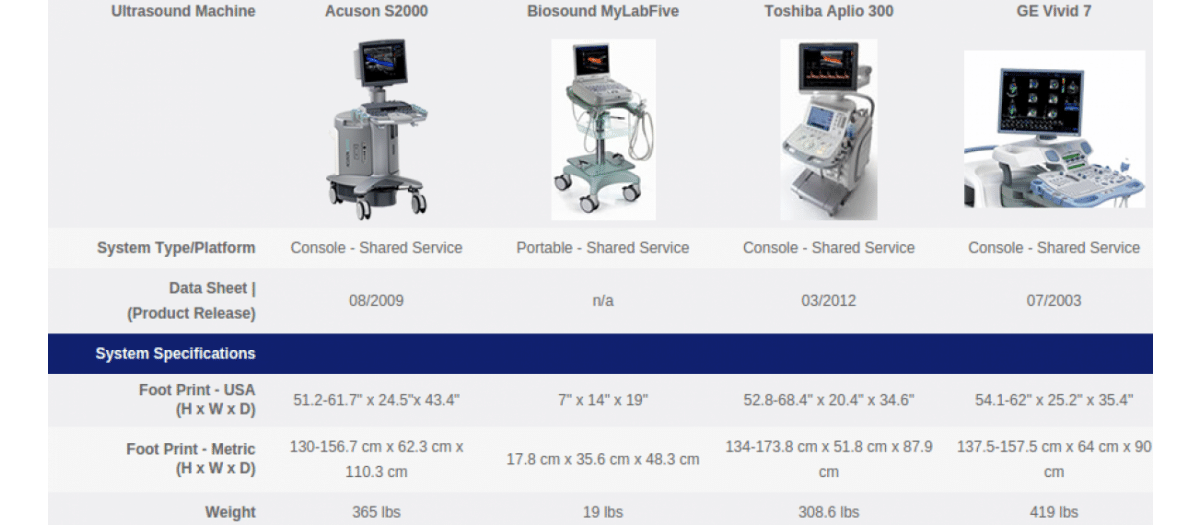 If you want to create a comparison table on your Joomla website, then Comparison table Joomla extension is not a bad choice. The extension will take the table of products from the content article and automatically create a table with checkboxes.
Conclusion
Which Joomla table extension sounds like the best match for your requirements? If you have any question about this post, don't hesitate to leave a comment below. And don't forget to share with your friends if you find it useful! Thanks!