Come to take and use our nice Joomla Article Display Extension!
All website needs to have an impressive design and layout for its articles. This will make it easy for both admin and visitor can follow the article display effectively. Today, in this collection, we are glad to show you a lot of Joomla Article Display Extension that will be a great choice for you. Let follow it!
BT Content Slide provides you with automatic creation of menus out of the huge amount of Joomla categories and keeping the menu up to date even if the category names change. In addition, this Joomla Article Display Extension also helps you show text, image, author, date, section/category name, and button Read More option, with order customization.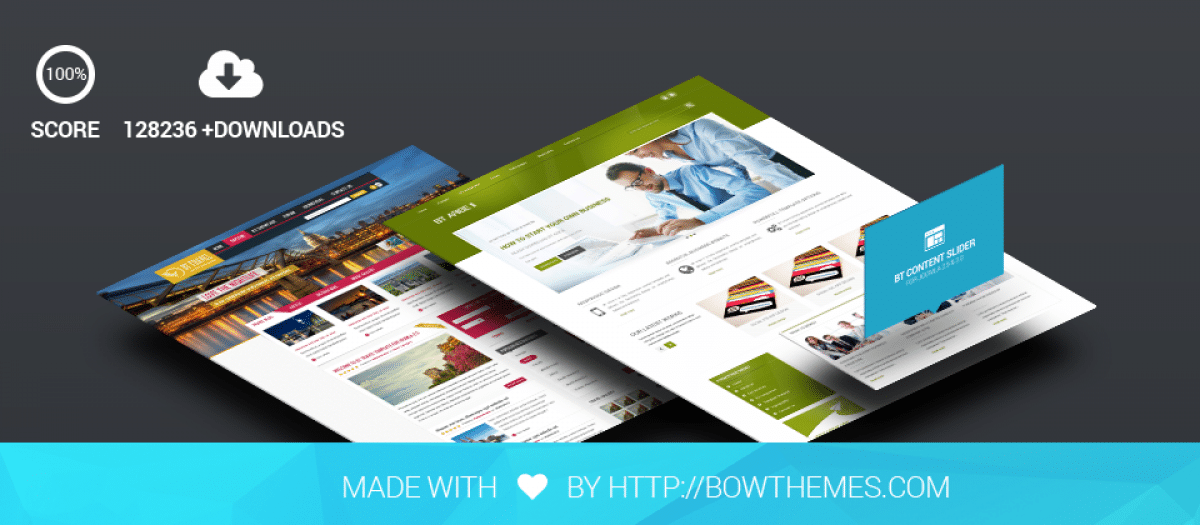 Features:
Disable the date,  the author
Horizontal and vertical news presentation
Crop image problem with space in the image name
remove option add CSS, find & load from template
Fix width auto
and more.
Highlights:
Good Functionality
Easy to use
Works exactly.
Responsive Grid for Articles is a perfect solution if you are looking for a masonry responsive grid that works out of the box.  With it, you are able to set several items per row for different screen sizes. Don't miss this useful extension!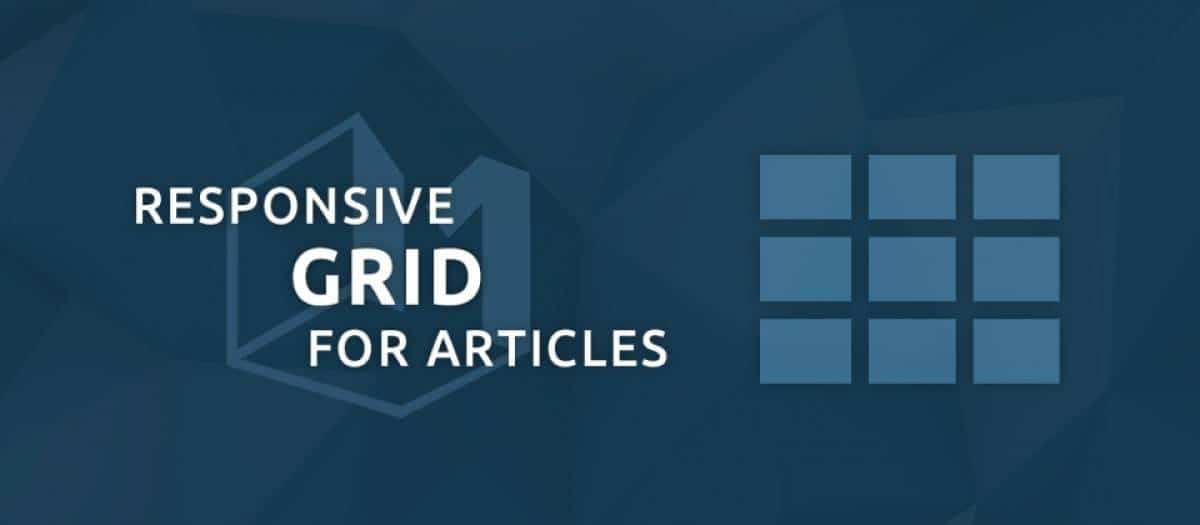 Features:
Show/hide Featured Articles
Configure image dimensions
2 Layout modes
Multiple Layout themes
Show articles within a date range
and more.
Highlights:
Excellent extension
Great support
Lots of options.
Monthly Archive is also another amazing Joomla Display Article in module position we want to mention. It is extraordinary for online journals, news gateways, columnists, creators, speakers, and some other substance based site. More, you can show an icon with the count of comments beside the content title, like hits.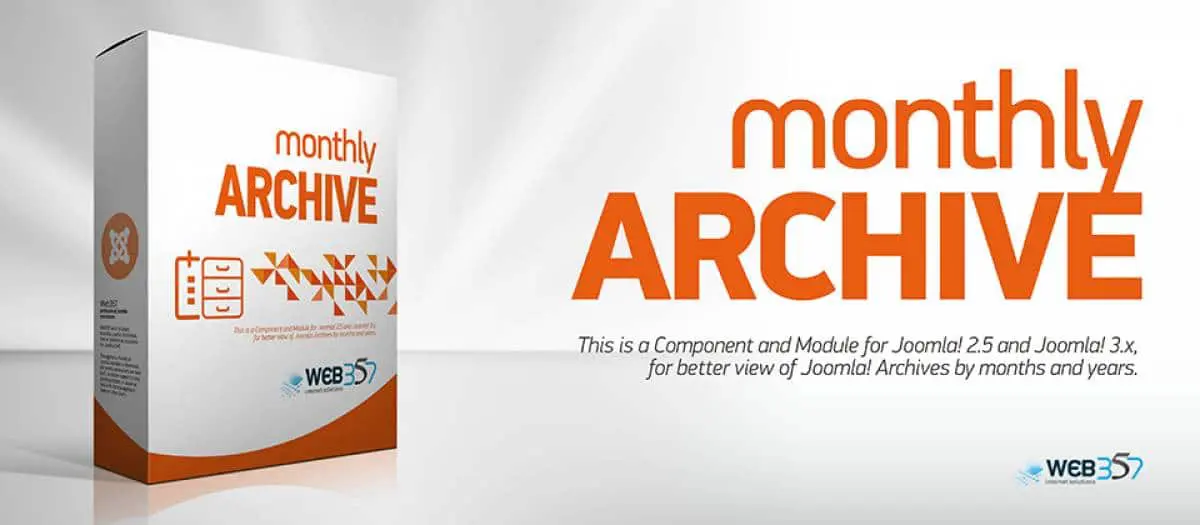 Features:
Choose a different type of article state to be displayed
Multiple new useful parameters to customize the layout
Show or hide the image
Show an icon with the count of comments
Multi-Language support
and more.
Highlights:
Perfect support
Work great
Well documented.
RAXO All-mode PRO allows you to obtain pleasant graphical hints on the pages of your site with several and different layouts. It also solves a Joomla gap. Furthermore, this Joomla Article Display Extension can take your web site to new levels of professionalism in several areas.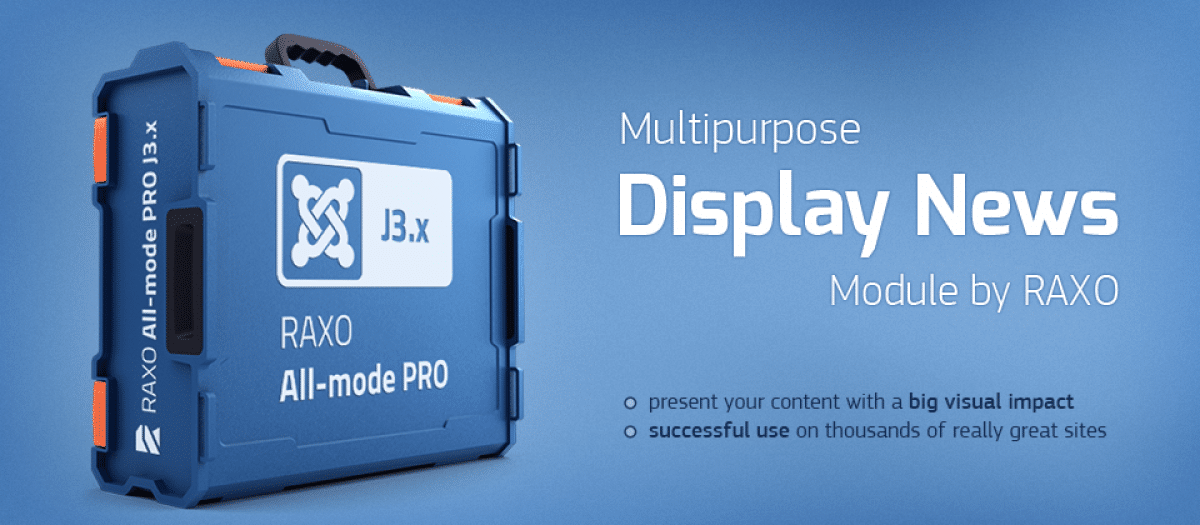 Features:
Predefined date filters option
Display only the articles written by the logged-in user
Exclude some articles by ID
Hide module on article pages
Display module inside an article body
and more.
Highlights:
MoeScroll Advanced is considered a helpful Joomla Article Display Extension that you can set up and use for your article site. It enables you to choose which article elements to scroll including the article body, intro, title and more. If you are looking for a functional extension like it, this option is perfect.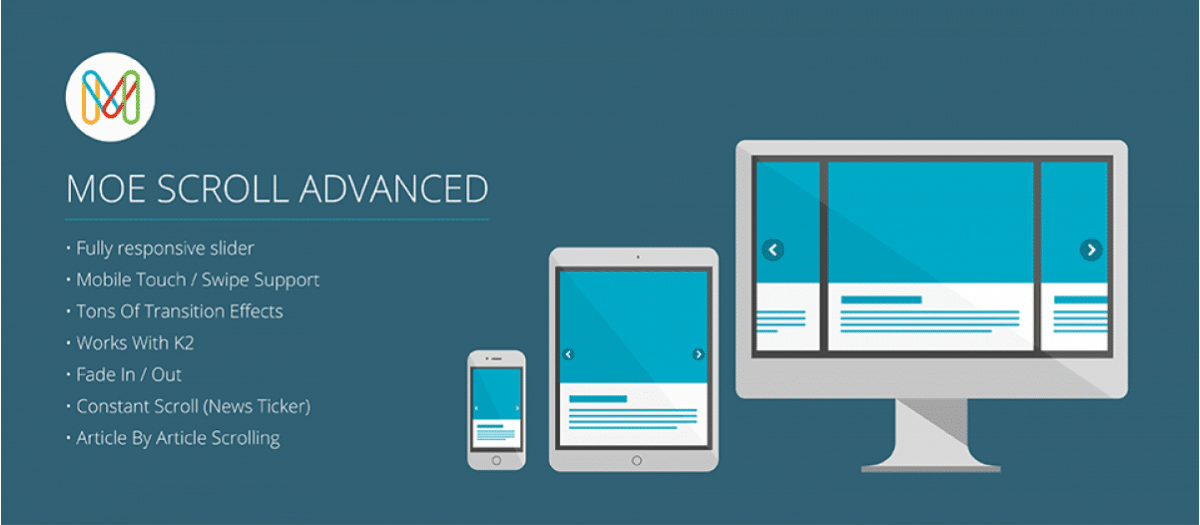 Features:
Slide by Slide transitions
Randomize content ability
Scroll articles by section, category
Complete control over styling using CSS
and more.
Highlights:
Easy to install
Great module
Nice and stable.
Latest News Enhanced can deal with a lot of module instances on one page.  You can show the latest and related articles, both on com_content and other pages. Additionally, thumbnail sizes can be tweaked by using picture quality parameters.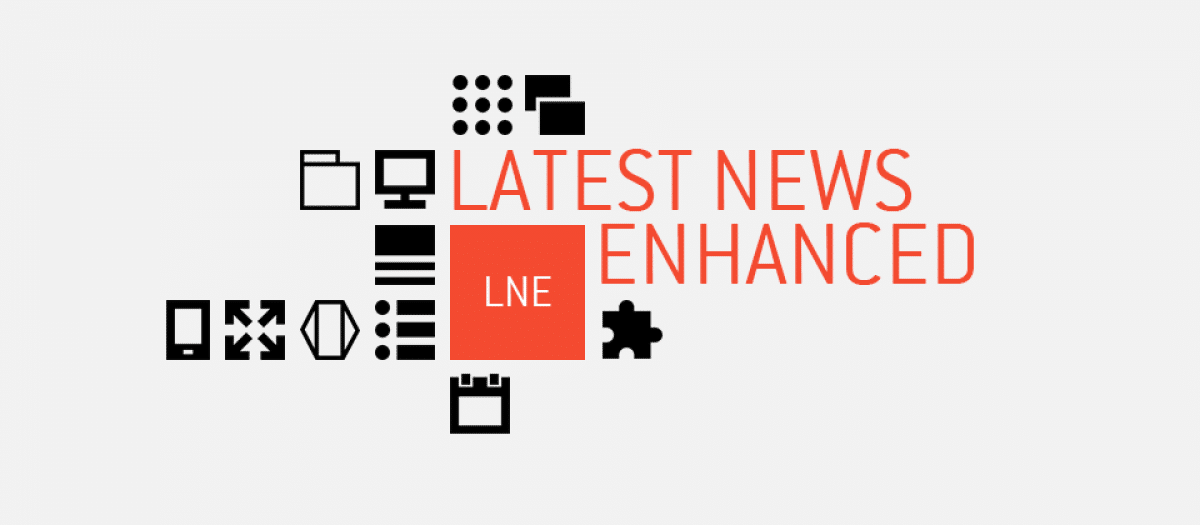 Features:
Style items from a responsive-ready design
Exclude/include specific articles
Format dates and times
Add detailed information
Style buttons and pagination with Bootstrap
and more.
Highlights:
Lots of functions
Very straightforward
Generous extension.
JUX Content Slider is one of best Joomla Display Article in module position which also can be used on multiple positions on a single page.  It is a beauty and will demonstrate the best in terms of expectation on needs and display. so the module looks nice.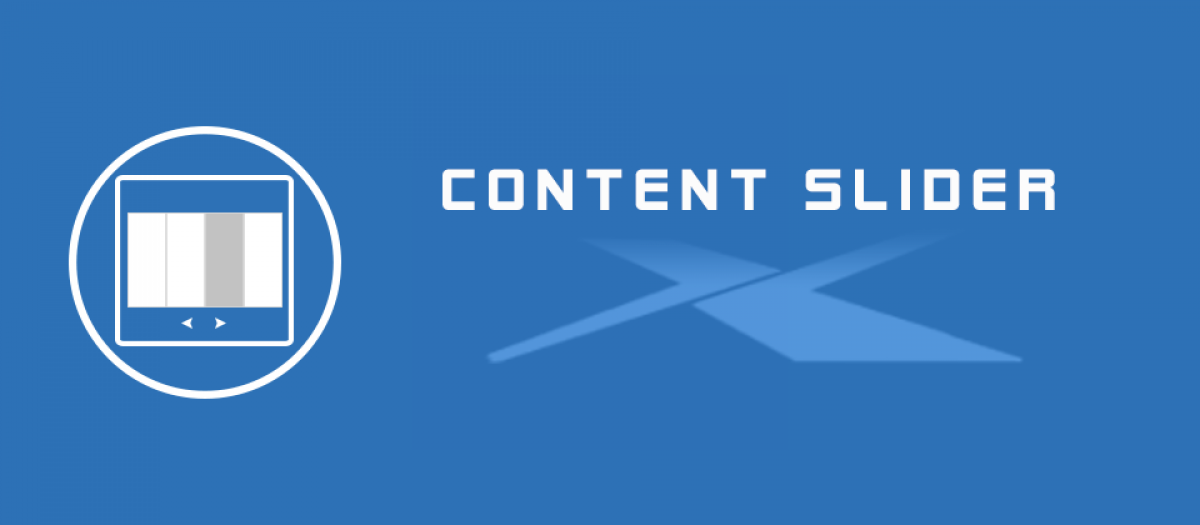 Features:
Up to 10 hover effects
Fully control in the admin area
Short description available
Pagination speed support
10 borders cover
and more.
Highlights:
Good performance
Nice admin interface
Excellent and quick support.
Text Scroller will neater to let the menu item reference the model and article. You can let the menu item reference an empty article and used an extra position in my template to present the real article with scrollbar in the same menu item. Exactly what you are looking for!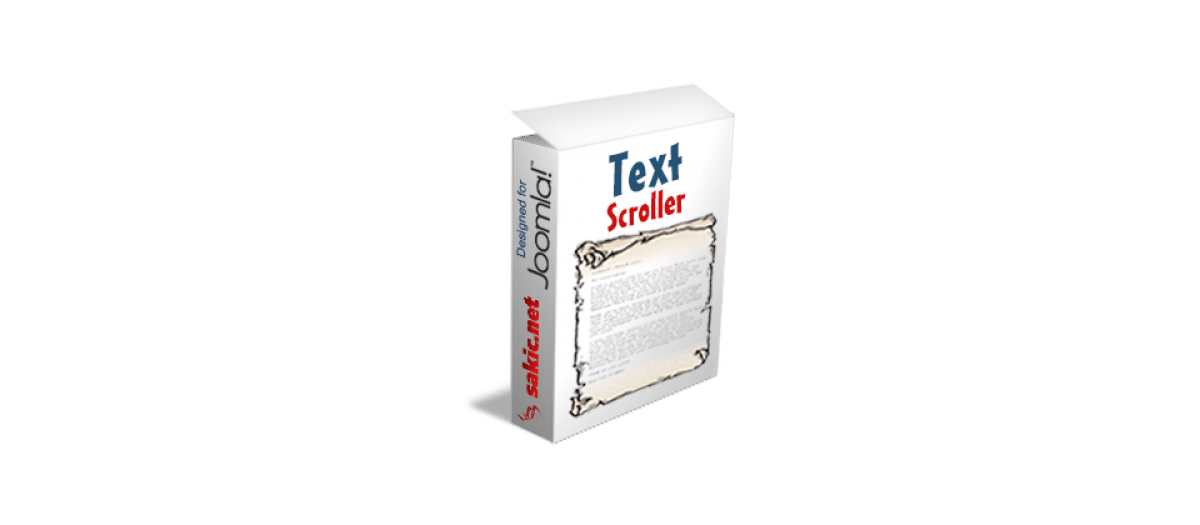 Features:
Configurable size
Display multiple instances on the same page
One-click upgrades supported
Autoplay with customizable pause time
and more.
Highlights:
Easy to setup
Does exactly what required
Perfect extension.
Avatar Articles Showcase provides a wide range of perfect features and options that make your site develop better. For example, there is  Link article to full article, external URL, unlink or Edit text for Readmore. This Joomla Article Display Extension is very easy to set up.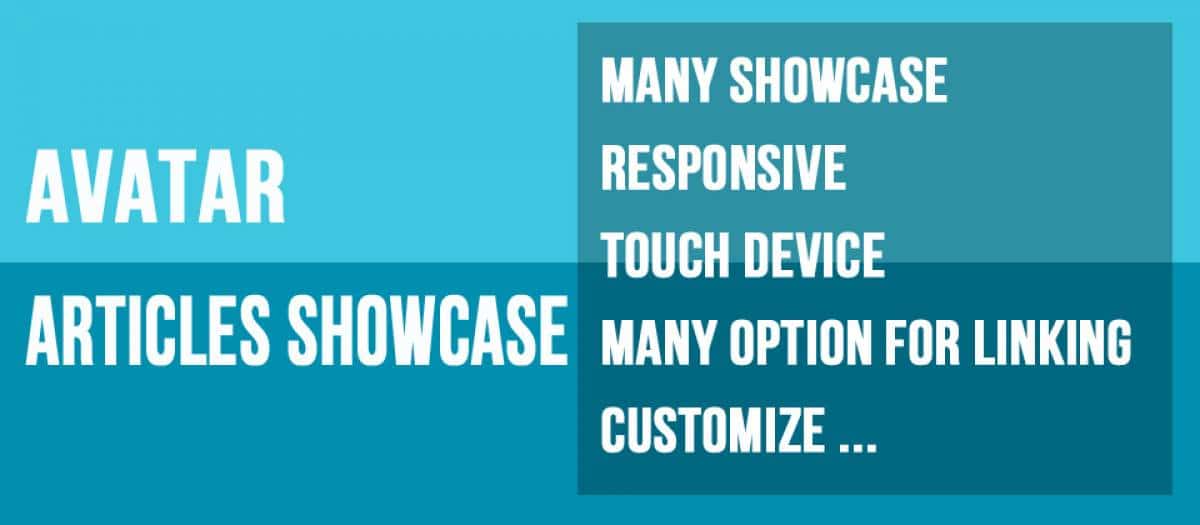 Features:
Ordering/Filtering articles
Custom color for title, intro text
Open link with New Tab or Current Tab
Show image intro of the article
and more.
Highlights:
Amazing functionality
Great support
Excellent.
2J News Slider has a very cool matrix style animation and more different settings that you can easily build a presentation section of your website. There are  5 front end themes already implemented in the distribution package in this Joomla Article Display Extension. Besides, you can pause mode scroller stay on hold when visitor point to the current slide by mouse.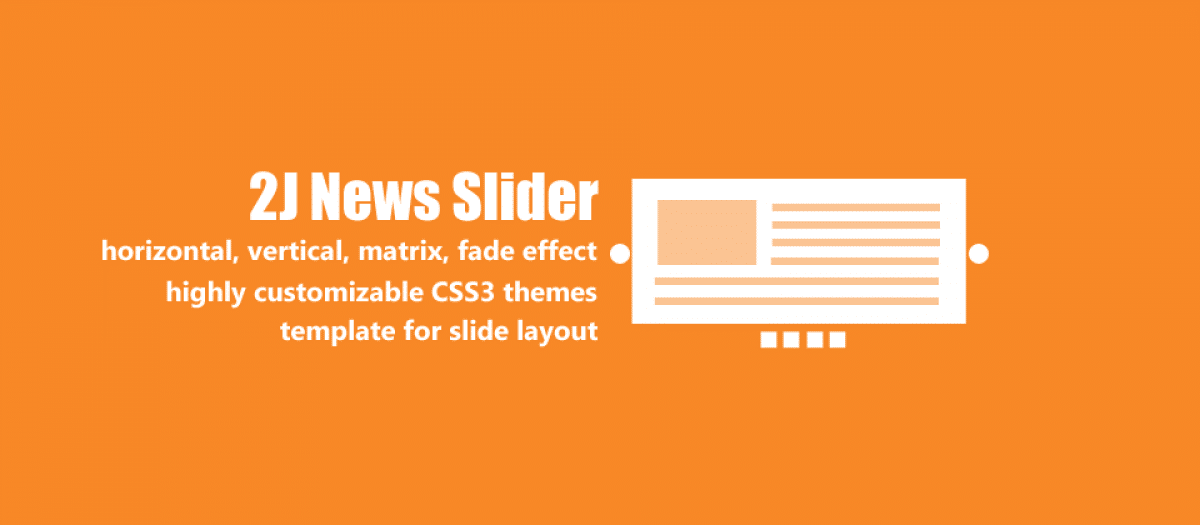 Features:
Random slides option
HTML tags and CSS support
Custom navigation panel location
Insert the slider into Joomla content articles
 Ability to show Read More option
and more.
Highlights:
Nice content slider
Clear documentation
Easy to start with.
Conclusion
To conclude, we wish these Joomla Article Display Extension can suit with your website. Don't forget to share this blog with your friends as well as take more perfect free Joomla templates!
Thank you for reading! If you have any question, you can leave a comment below, we will respond as quickly as possible.