On the market nowadays, there are numerous methods helping you to make an impression on your customers and impulse them to purchase your online products. One of the most effective ones is to showcase the variation of the products with the help of Woocommerce Variation Swatches Plugins. The following list will help you easily select the most suitable plugin for your online store.
Why should you use Woocommerce Variation Swatches Plugin for your online store?
By using a useful Woocommerce Variation Swatches Plugin, you are able to:
Create a set of variations on a product.
Set up and display the variation swatches on your online store.
Manage color, size, image, price, stock, etc for each variation.
Build a perfect online shopping page with eye-catching variation swatches.
Motivate the customers to purchase your products.
Now, let's move on to the next part to explore the collection of handy Woocommerce Variation Swatches Plugins.
Top Best Woocommerce Variation Swatches Plugins

The first Woocommerce Variation Swatches Plugin you should check out is Variation Swatches for WooCommerce By Emran Ahmed. With more than 300.000 active installations and five-star ratings from plugin users, we believe that this plugin won't let you down. Thanks to it, you are able to choose the attributes for variation products and then set them up in your own way. What's more? You can explore its following features:
Auto convert all variation dropdowns to Button Swatch by default
Enable color, image, label, and text swatches for variable product attribute variations
Show cross sign for out-of-stock variation swatches
Product page swatches size control
Flexible swatches tooltip insert and display settings
Show selected variation name beside the label
And much more…

Secondly, Variation Swatches for WooCommerce By Woosuite is a great Woocommerce Variation Swatches Plugin you should try. By using this plugin, you are able to present variations of variable products. In addition, you can also choose the style for each attribute, including color, image, and label. Moreover, this plugin also comes with more outstanding features:
Auto convert into image swatches
Dual color variation swatches
Show swatches on archive or shop
Attribute variation swatches shapes
Manage attribute globally
Out-of-stock variation swatches control
And so on…

The third Woocommerce Variation Swatches Plugin in the collection is Variation Swatches for WooCommerce By RadiusTheme. With the assistance of this plugin, you will feel free when you are easily able to present the product variation attributes in labels, colors, and images. Therefore, it's effective for you to boost your sales. Let's preview its features with the list below:
Auto convert all variation dropdowns to button swatches
Support color, button, image, and radio attributes of 4 types
Color, image, button, label, and radio variation swatches on the detail page
Blur or hide out products
Customize tooltip/ swatches colors, background, and border sizes
And more…

Another Woocommerce Variation Swatches Plugin we would like to bring you is Product Variations Swatches for WooCommerce. This plugin is also one of the most popular variation swatches plugins you should discover. It comes with many helpful features, allowing you to display and select attributes for variation products, such as color, button, image, radio, etc. What's more? It also provides:
Convert any variations dropdown type into swatches with a couple of clicks
Customize the global attributes and custom attributes in the plugin setting: search attribute, display style & type, show swatches profile, and edit terms of the global attributes
Design and style for swatches profiles: customize a swatches profile and tooltip, style hove status and selected status

Variation Swatches for WooCommerce By ThemeHigh is the next Woocommerce Variation Swatches Plugin you shouldn't miss. Thanks to this plugin, it's simple and convenient for you to display product variants based on texture, color, or site. Besides that, you can also generate swatches with 4 types in order to showcase the product attributes smoothly. Now, let's see which features it offers:
Convert default Woocommerce variation drop-downs into variation swatches
Create swatches of four types: image, color, label/button, and radio
Generate multiple design types for an attribute and switch
Highlight the selected swatch with a checkmark
Set the unavailable and out-of-stock variant's swatches: hide, blur or blur with a cross
And so on…

Swatchly is another suggested Woocommerce Variation Swatches Plugin for you. In other words, this plugin will support you to turn the product variation's select options into more user-friendly swatches. For instance, they are color swatches, button swatches, and image swatches. Moreover, this plugin also helps you:
Enable Swatches for Shop, Product List, and Product details pages
3 different Swatch types (label, color, image) and Swatch Shapes Style (Squared, Rounded, Circle)
Set Swatch width, height & font size
Reset individual product swatch settings into default
Enable/Disable tooltip
Swatch Preview Column for Admin
And more…

Let's have a look at Smart Variations Images & Swatches for WooCommerce. This plugin assists you to add unlimited images for each variation. Besides that, it also comes with variation swatches and photos, drag & drop custom sorting option. What's more? Let's explore the features below:
Showcase 1 Image under Variation Selection
Display Variations on product loop pages
Ability to hide thumbnails until variation is chosen
Trigger gallery change on single attribute change

The last variation swatches plugin for Woocommerce is XT Variation Swatches for WooCommerce. With the free version, it's time for you to get the helpful features below:
Attribute types: Dropdown, Label, Color, Image
Swatch Style: Square, Circle, Rounded
Adjust Swatch Width, Height, Alignment
Attribute Quick Edit Supported
Automatically convert Dropdowns to Label Swatch
Final words
To sum up, here is the collection of fabulous Woocommerce Variation Swatches Plugins rated based on the reviews and feedback of users. Therefore, we help the list can give you some wonderful recommendations to help you make your online store perfect and easily increase your sales. If you find the blog useful, don't forget to share it with your friends. Besides, you may also learn more about Woocommerce Additional Variation Images Plugins here.
Furthermore, we are providing many eye-catching, responsive, and high-performance WooCommerce WordPress Themes, so don't miss them if you need to get a new theme for your site.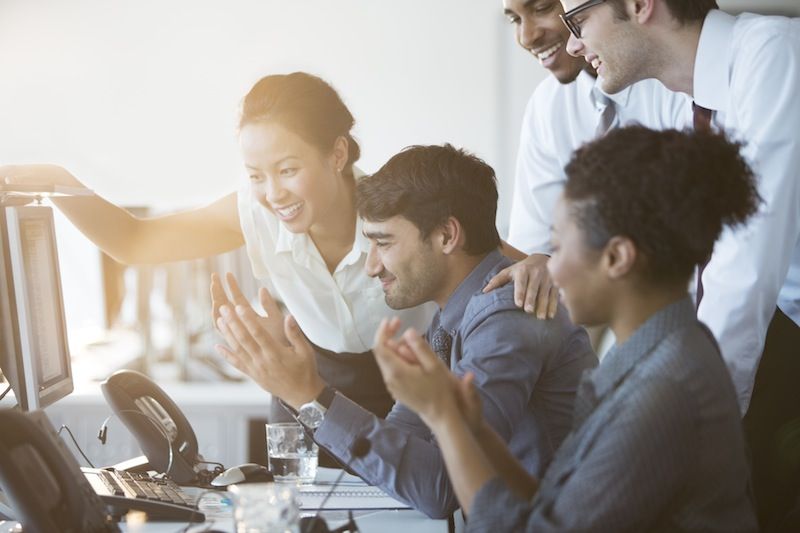 We're Digital Content Marketing team from AgeThemes Marketplace. We provide quality content for everyone who using open source CMS like Joomla and WordPress. If you have any questions or feedback, feel free leave your comment, we happy to assist you asap.