Choosing the ideal WordPress eCommerce themes for your business might be difficult because there are thousands of WordPress themes available. All of them have impressive features and attractive designs, your goal is to choose the one that best meets your requirements. To help you with this, we've compiled a list of 30+ of the wonderful WordPress eCommerce Themes that can help you increase your sales.
Why Do You Need an eCommerce Theme?
An eCommerce theme you choose can have a significant impact on your sales. It only takes your site's visitors about 0.05 seconds to decide whether or not they want to stay and shop at your online store. Therefore, it's critical to rapidly impress customers with a pleasing design and a pleasant browsing experience. If you're using WordPress, you can accomplish both of these aims by installing an eCommerce theme.
Furthermore, employing an eCommerce theme to create an online store does not necessitate any coding experience. You can do it yourself instead of employing a web designer or developer, which can save money on website development.
Free WordPress eCommerce Themes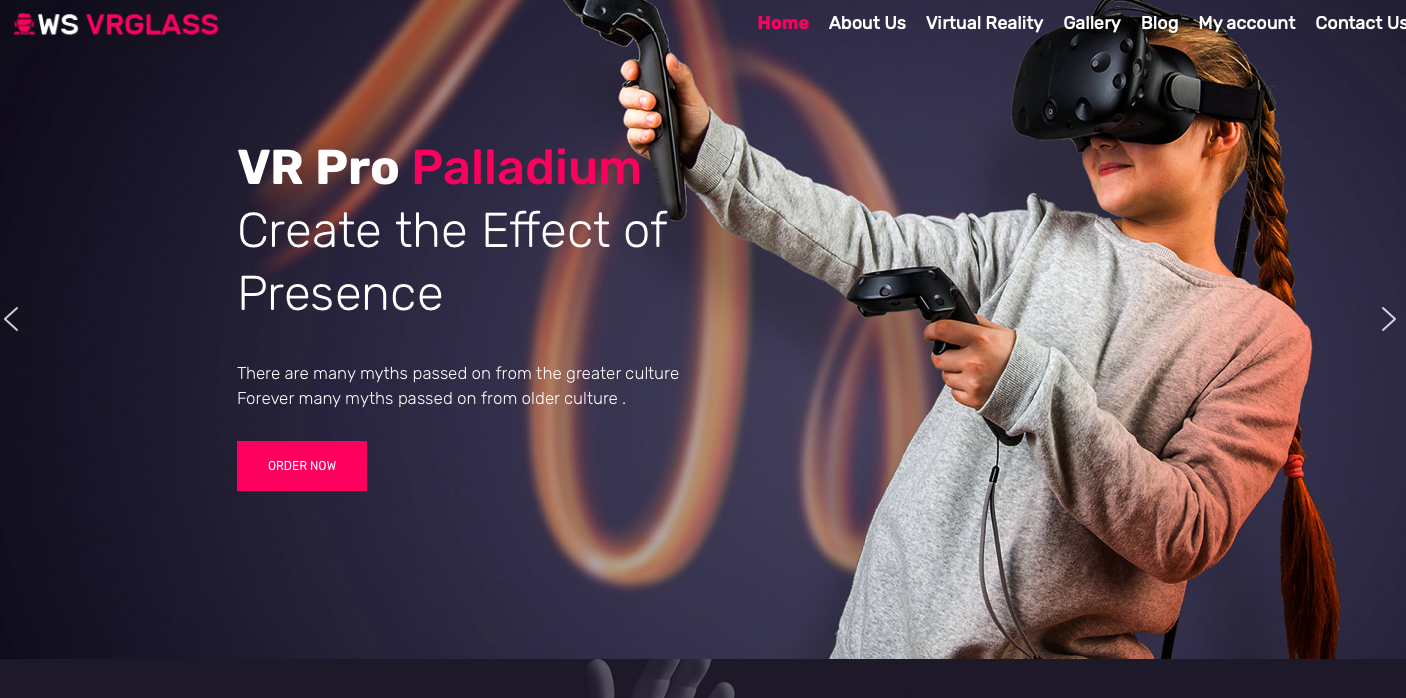 WS VRGlass is one of the highly-recommend WordPress eCommerce Themes. It is designed specifically for hi-tech online retailers, virtual reality headsets stores, or any VR Glasses display. The theme features a quality style, well-organized content, and smooth navigation effects that will immediately capture your visitors' interest on their first visit to your website. Furthermore, it features a fully responsive interface, ensuring that your business looks great on any device.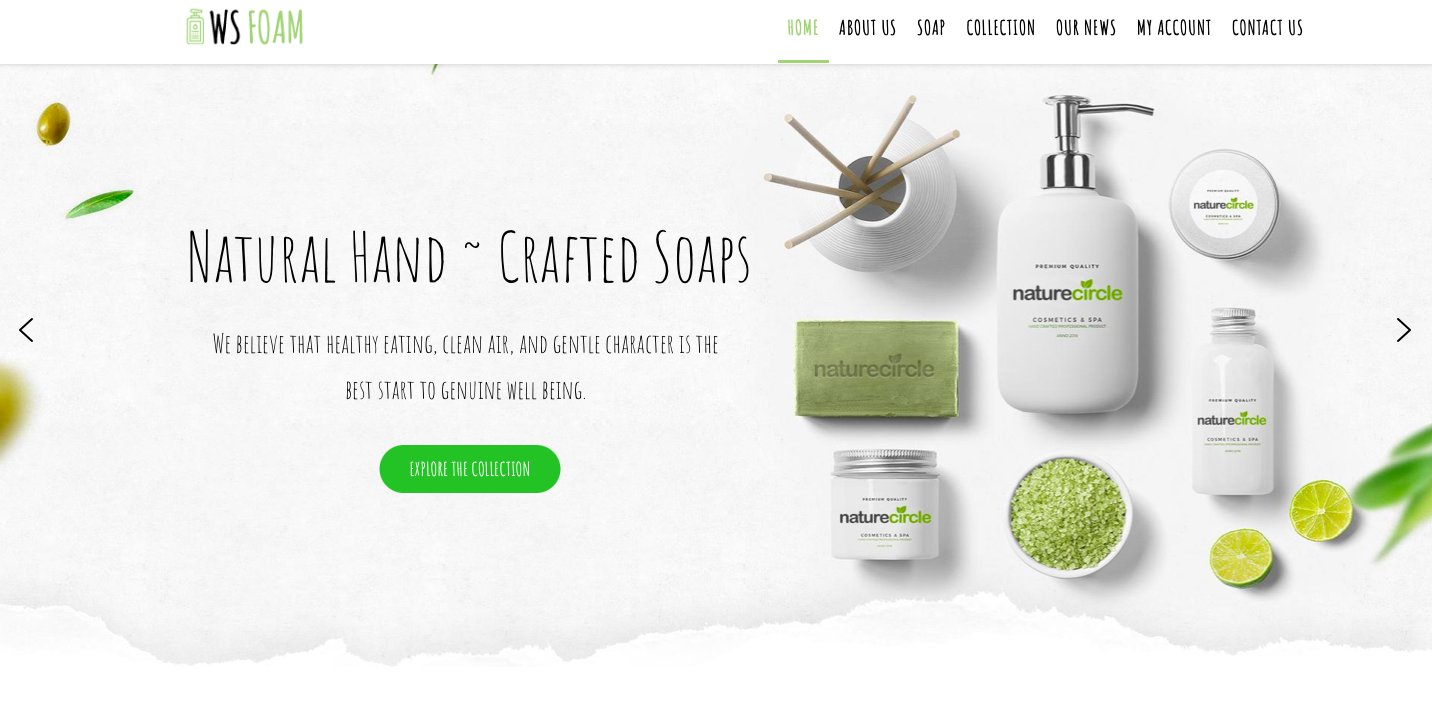 If you own a soap company, WS Foam can help you become closer to your clients. To begin with, this WordPress theme is built on the Elementor Page Builder, which allows you to construct a professional online shop with a drag-and-drop layout, color picker tool with four color styles, powerful shortcodes, and more. WS Foam, in particular, because it is coupled with the Woocommerce plugin, allows you complete control over all selling operations.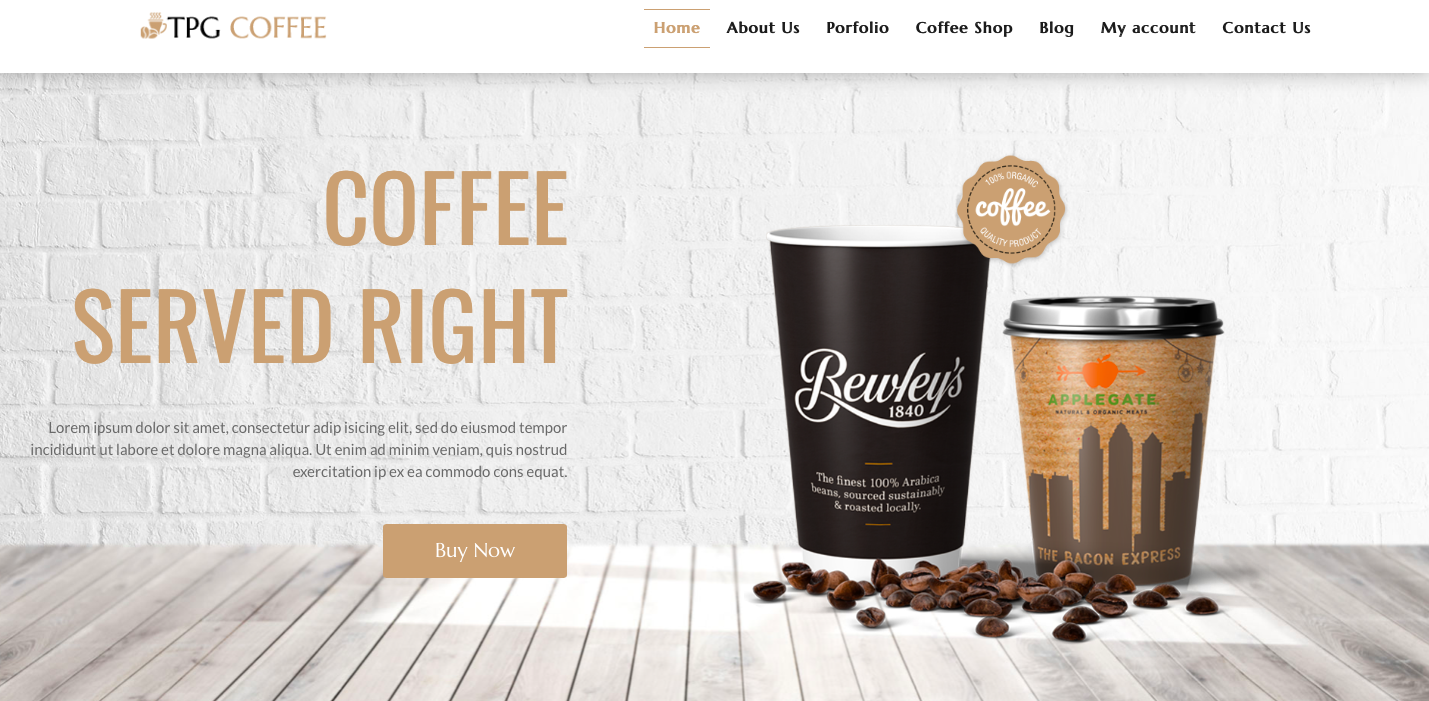 TPG Coffee is a contemporary and beautiful coffee website theme that is perfect for promoting your best coffee items. It has a number of noteworthy characteristics, including a professional design that is both eye-catching and totally customizable. Furthermore, this Elementor Page Builder-based theme offers a 100 percent responsive layout that adjusts to every potential screen resolution of all mobile devices, showing all information in the best possible way.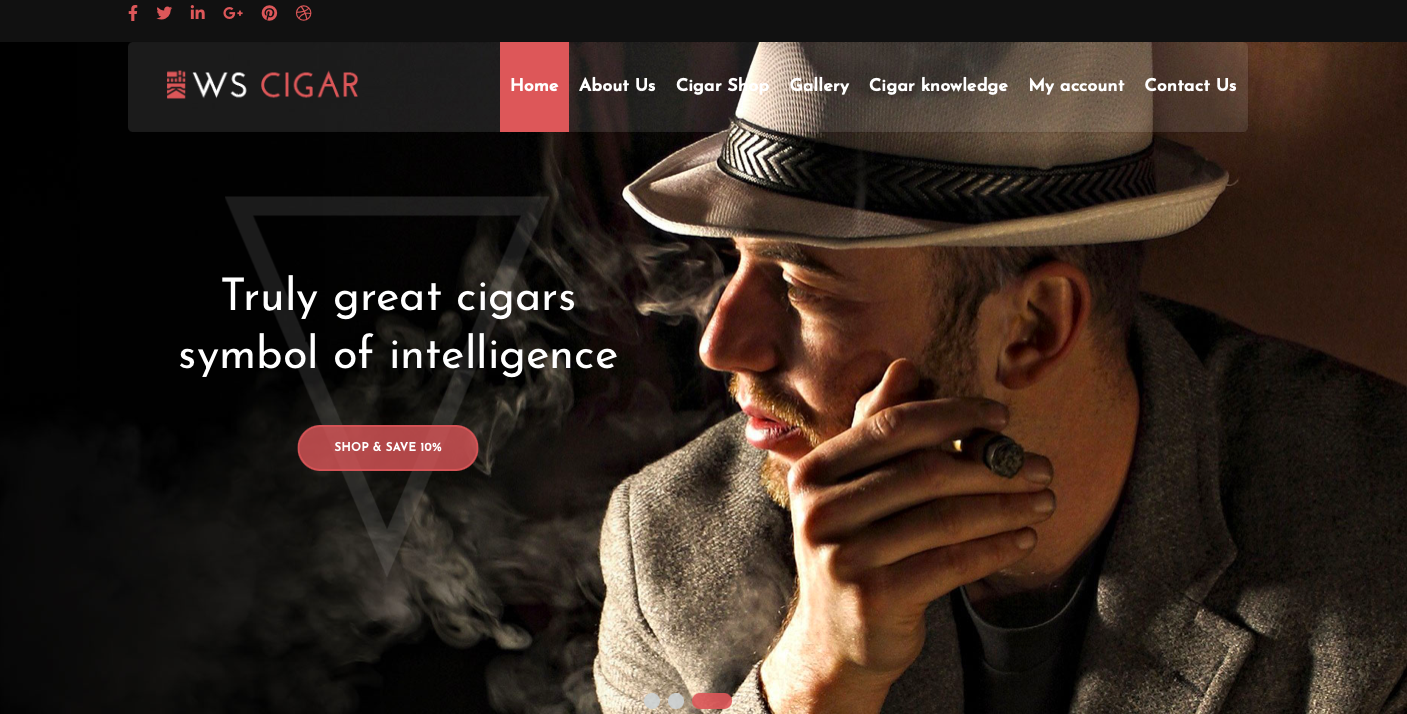 If you're a tobacco dealer looking to boost your sales, building a website with CS Cigar is the most cost-effective plugin. Site modification is not a tough or complex problem with this theme because it is connected with Elementor Page Builder. In addition, cigar information will be shared via blogs or articles so that future clients may learn more quickly. A user-friendly interface is another notable feature of this theme.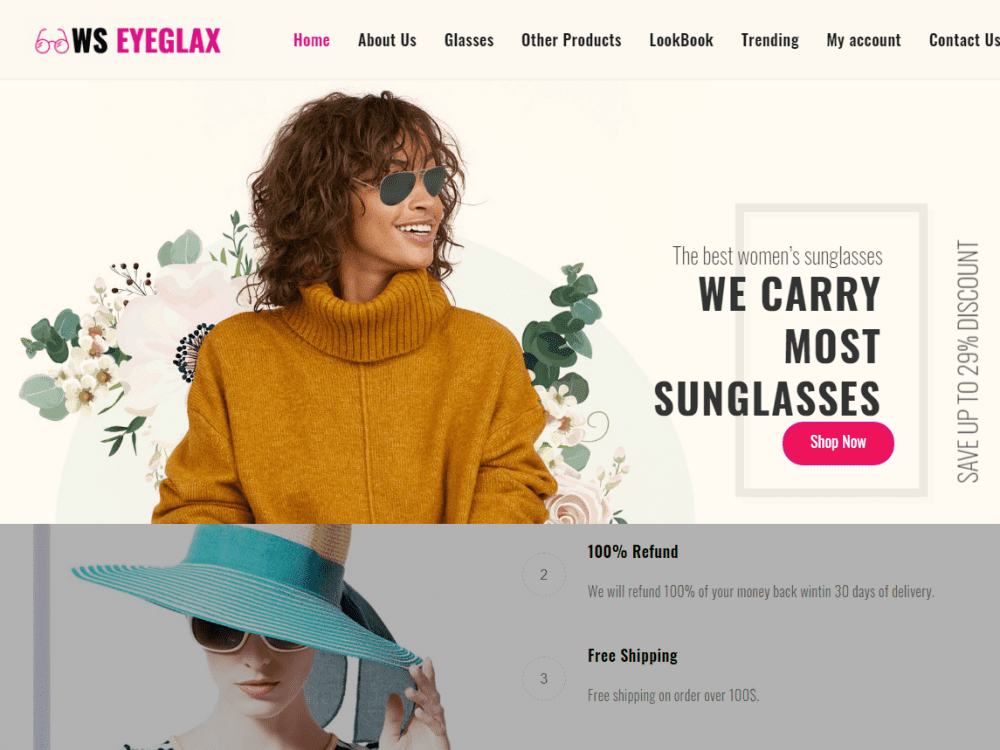 WS Eyeglax is a trendy and eye-catching theme that is ideal for accessory or glass stores. This theme will provide your accessories business with a lot of options for how to display new products, trending items, top sellers, and promotion programs in an appealing approach to enhance conversion rates.WS Eyeglax also has a Woocommerce connection, so you can manage your online business smoothly without putting in a lot of effort.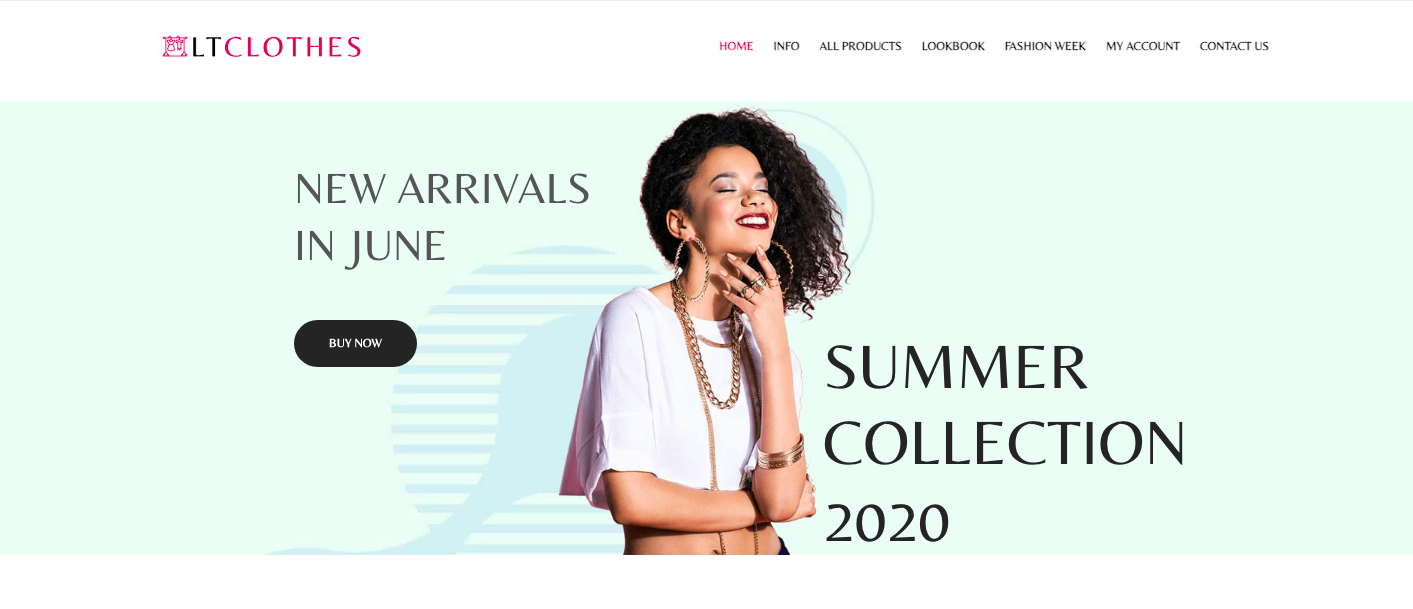 LT Clothes Shop is an excellent WordPress theme for an online shopping cart that you should consider. This theme has a fashionable and eye-catching design that is appropriate for an online clothing store. Your clients will be able to effortlessly choose from the most popular and trending products. Furthermore, you can gain a customer's trust by displaying client reviews and feedback. Furthermore, LT Clothes Shop has a mobile-friendly layout, allowing your visitors to effortlessly access your site regardless of their device.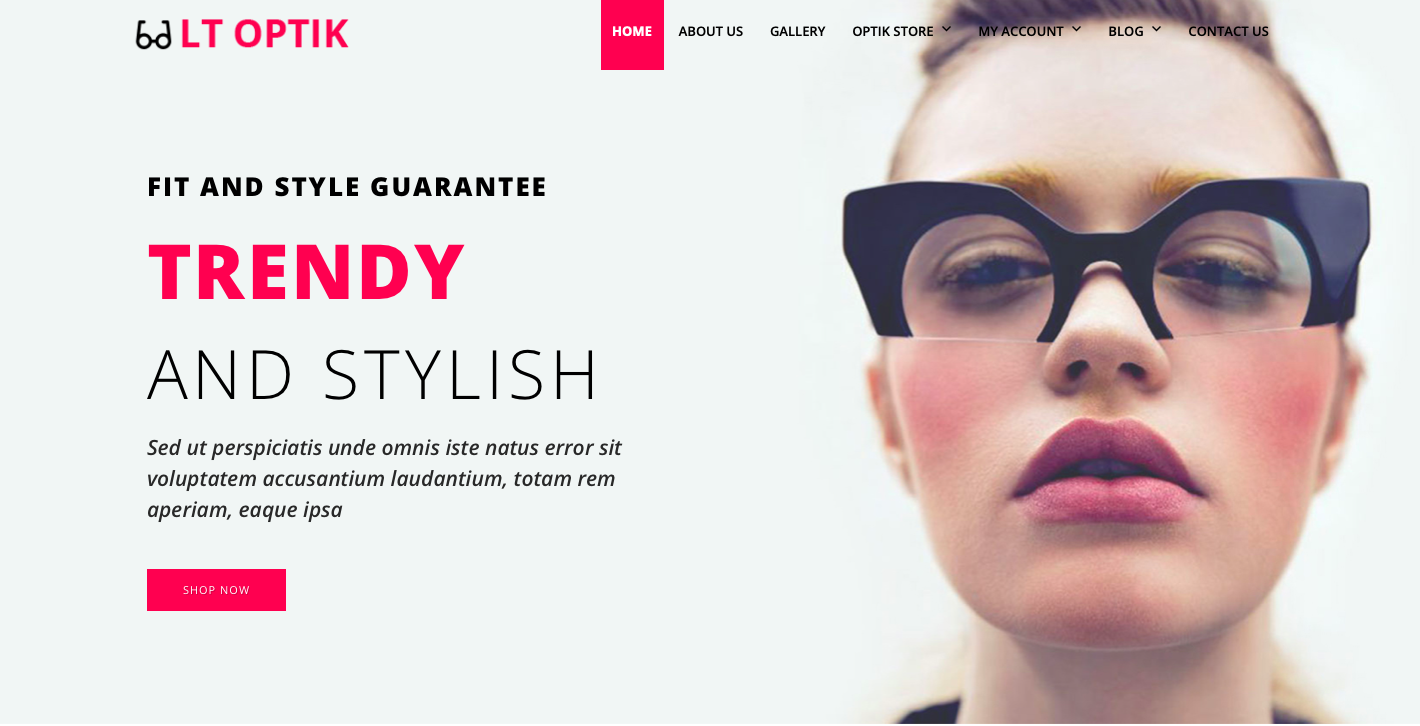 LT Optik has a vibrant and trendy design that is ideal for stores that sell sunglasses and related accessories. This theme is convenient and beneficial for you to present the new, common, or unique eyewear in an appealing manner in order to increase your sales. Furthermore, when your consumers buy online, support services will be available to ensure that they receive the greatest product and service possible. A mobile-friendly layout is also provided to make it easier for your customers to view your site and shop online.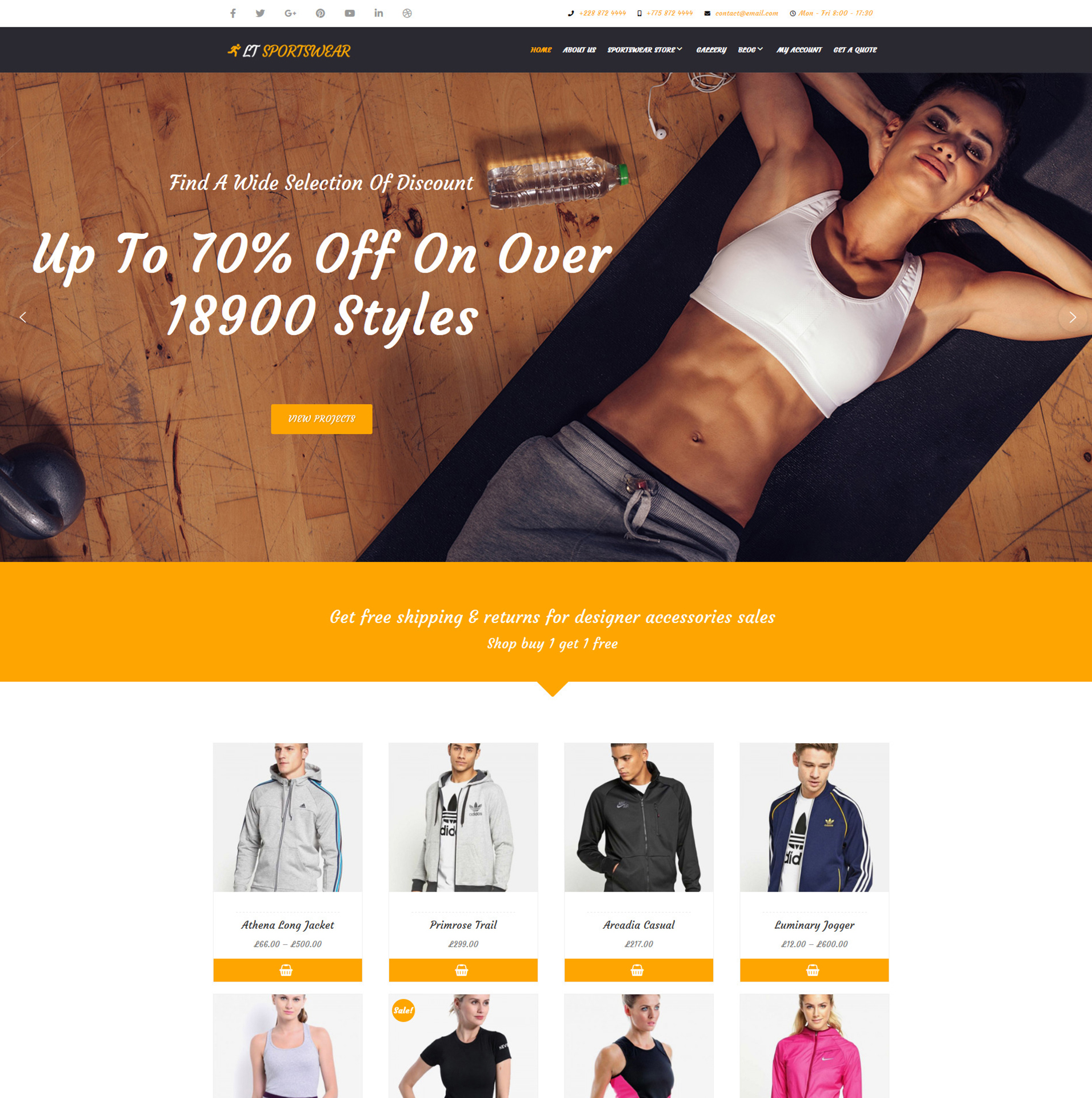 If you're planning to open a sports store, this WordPress theme is the finest option for you. LT Sportswear is a stylish and trendy theme suitable for sporting goods stores. Aside from that, it allows you to add a subscription form to your website. All your customers have to do is fill in their email address, and they will receive the most up-to-date information as well as exclusive offers from your website. Furthermore, LT Sportswear provides you with a fully responsive layout, which is an important advantage.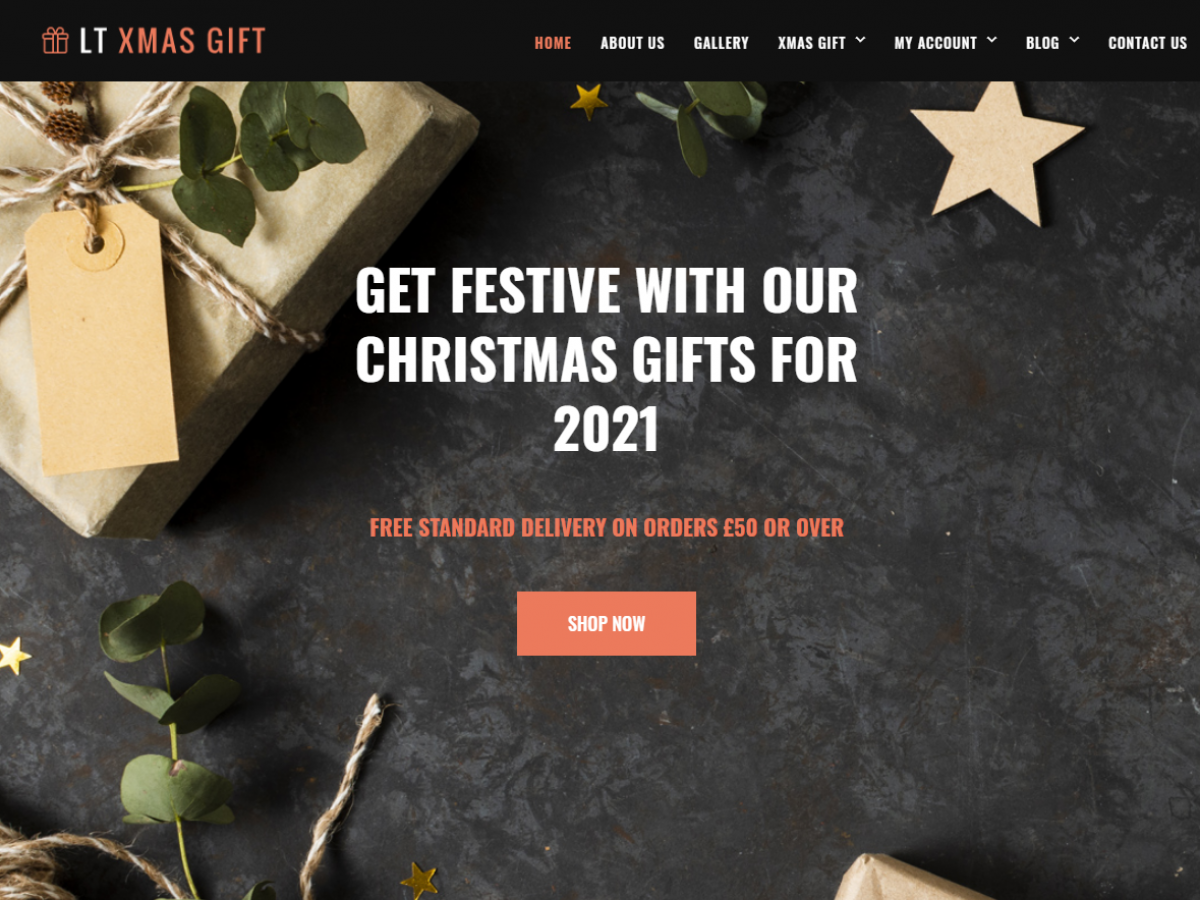 LT xMas Gift is a fantastic WordPress theme for your Xmas Store or Christmas Shop website. This theme features a wonderful and eye-catching design that is ideal for Xmas gift businesses. With a large selection of attractive Xmas gifts and low attached prices on your website, it's simple and convenient for you to attract clients' attention. Gifts are also divided into categories based on the recipient's age and gender. You'll keep your consumers satisfied with an interface that looks great on every device.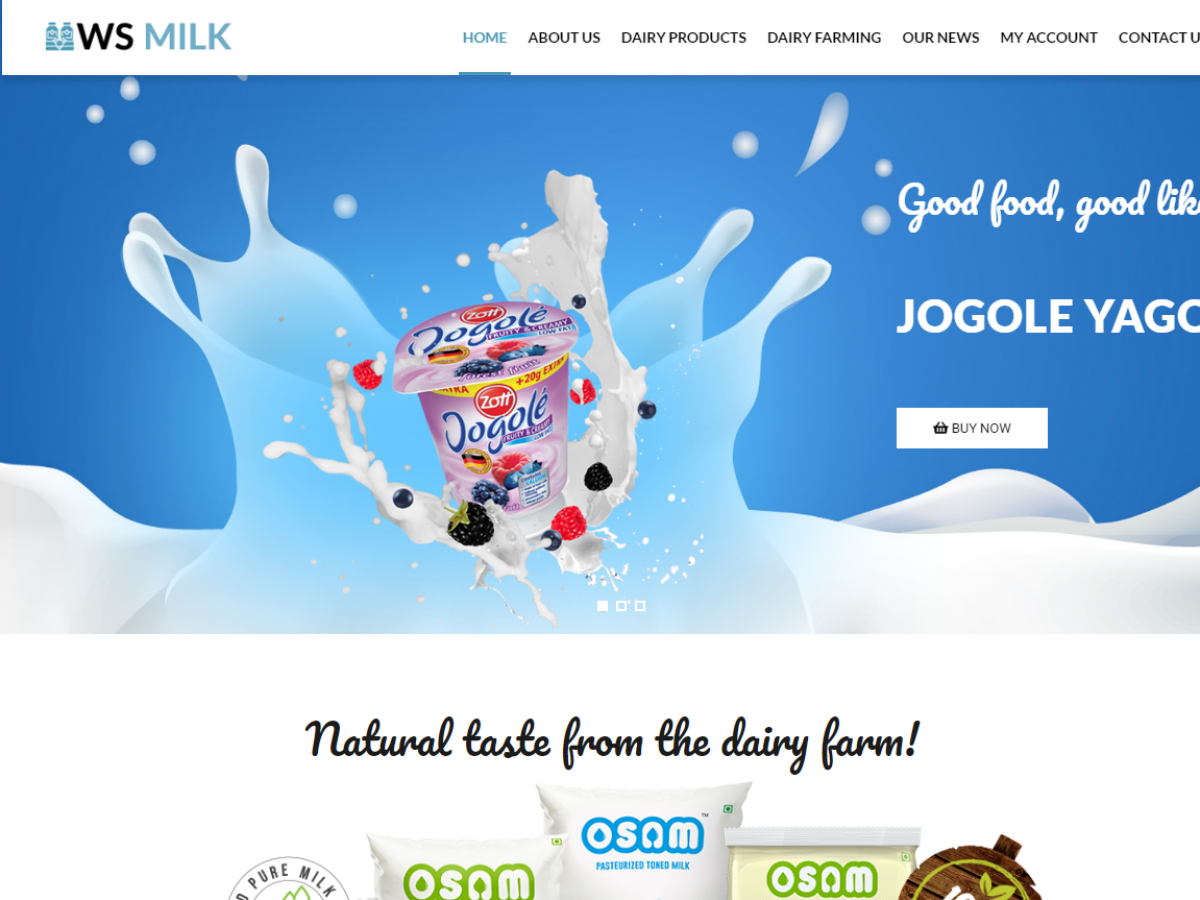 WS Milk is a stunning Dairy WooCommerce WordPress theme perfect for your milk shop. This topic offers you a rich and eye-catching content association, letting your consumers to be engulfed in the sweetness of your store's exceptional dairy outcomes. Furthermore, WS Milk was built using the most cutting-edge WordPress innovations, allowing you to efficiently manage your website and online activities. Surprisingly, it is fully responsive on all mobile devices, making it simple to gain more revenue from mobile customers.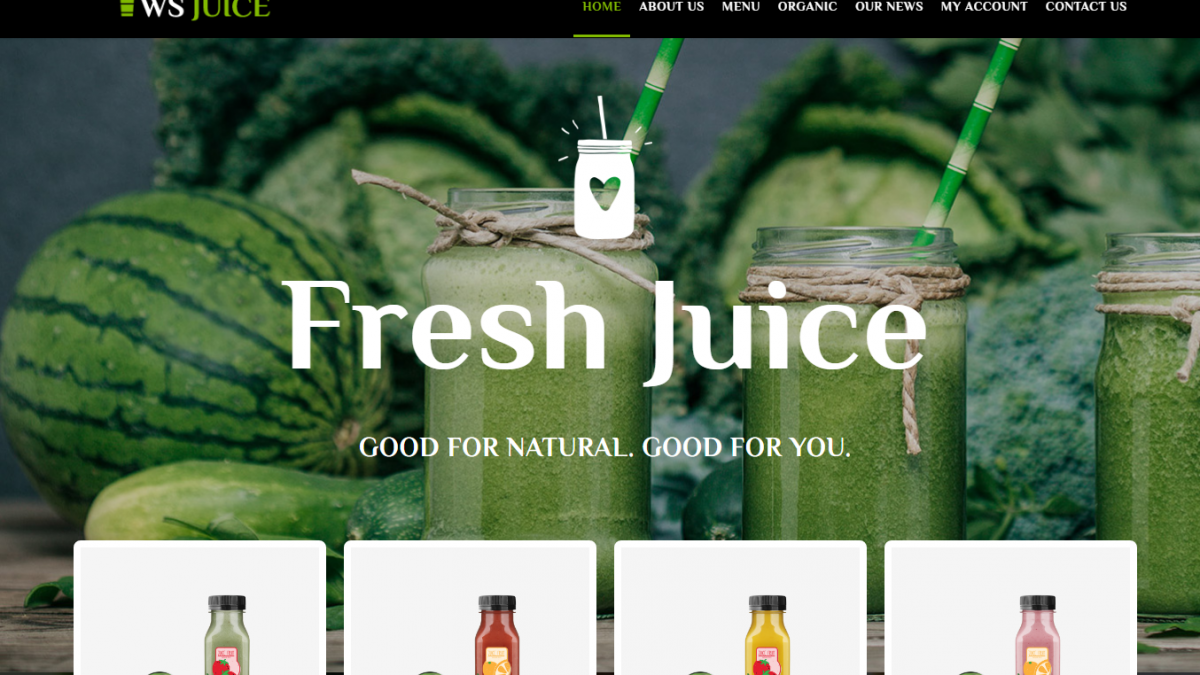 WS Juice is a fun and lively theme for juice shops. With a user-friendly design, WS Juice will run seamlessly on every platform, from smartphones to computers, increasing consumer satisfaction and increasing the likelihood of a purchase. This WordPress theme is also built on Elementor Page Builder and WooCommerce, which should make it simple to create, alter, and display juice products for sale.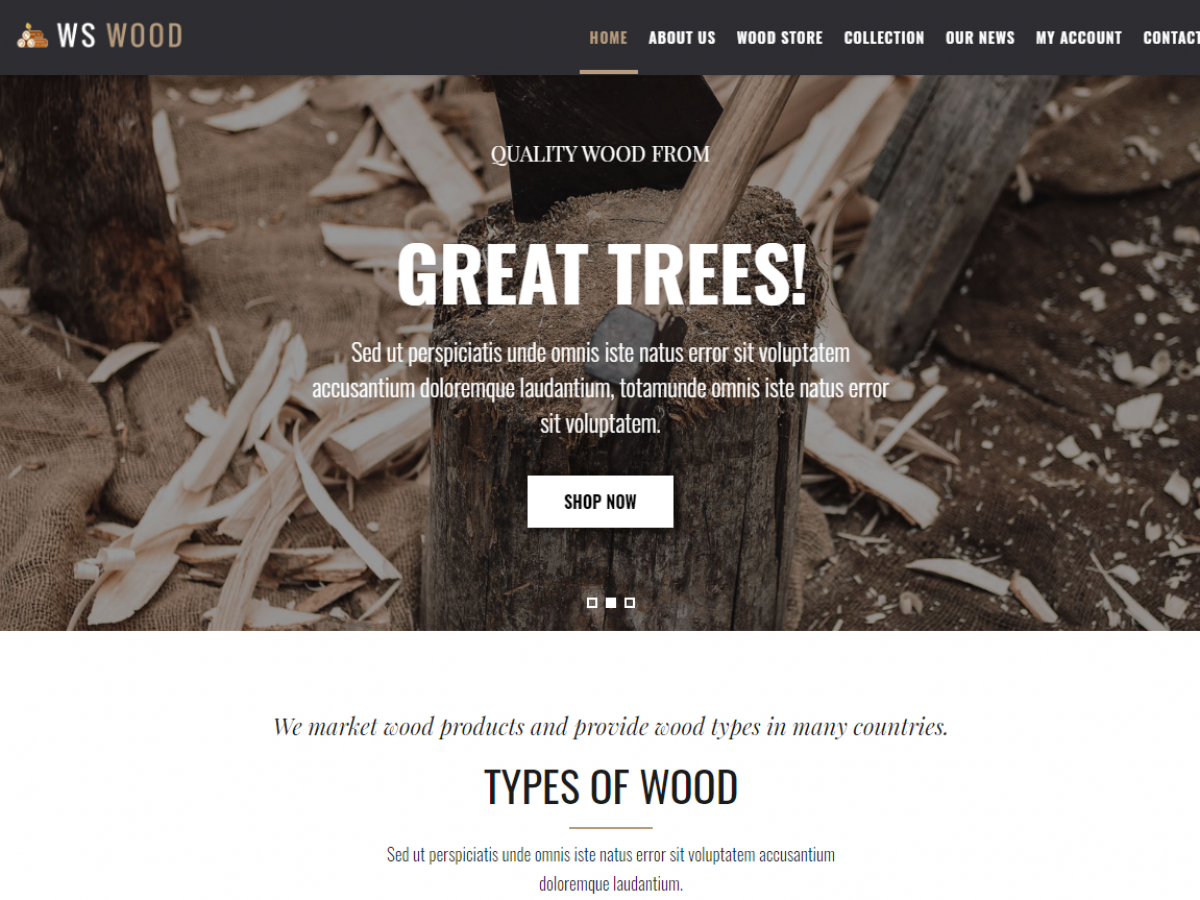 WS Wood is a professional WordPress theme designed for companies or agencies that deal with wood and its products. This theme has a fully responsive layout, which means that your site's interface will work flawlessly on any device, giving your clients the greatest possible experience. Furthermore, with WooCommerce's help, running an online system is no longer complicated. You are permitted to display wood products and services at each function so that customers can readily look at and purchase items.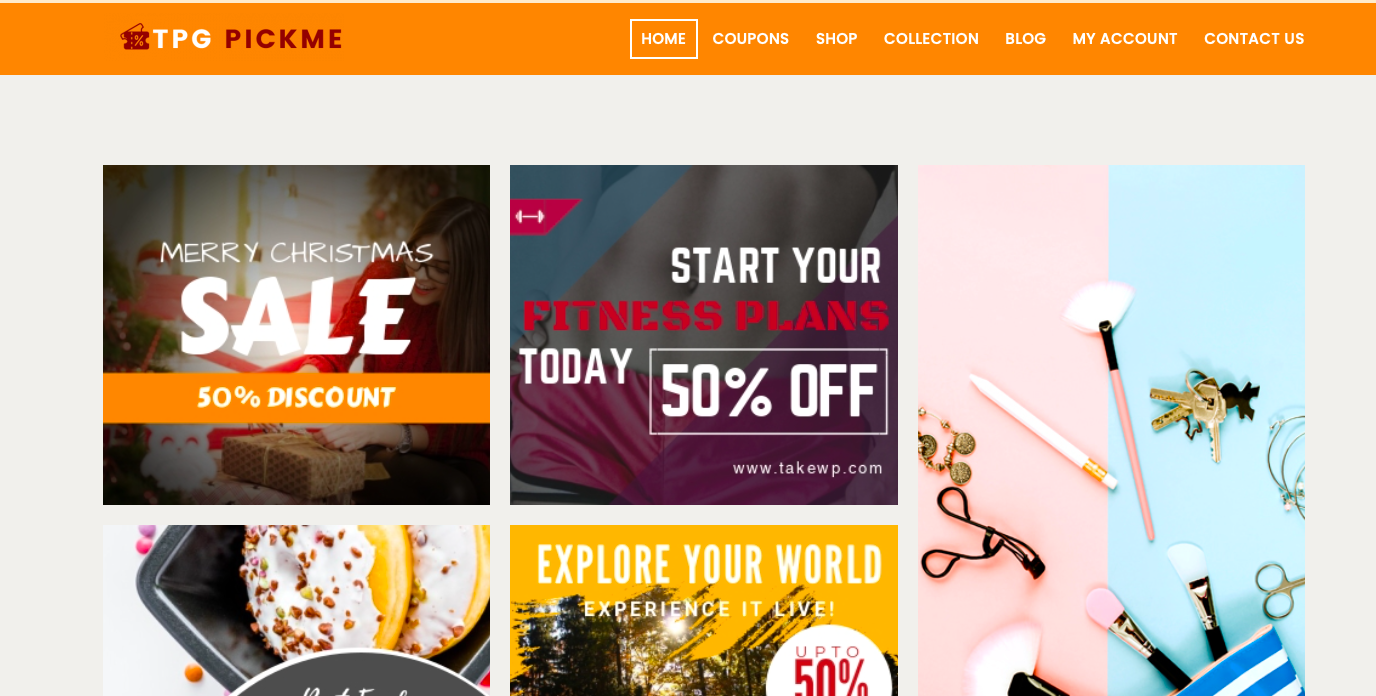 TPG Pickme is a fantastic WordPress theme for websites that offer coupons and discounts. With the help of Elementor Page Builder and this theme, you can alter any layout to make your website more exciting and efficiently hold the attention of clients at first sight. Furthermore, thanks to WooCommerce compatibility, you can easily offer all items and services, freeing you time and effort for other duties. You will also have the ability to easily administer your online system.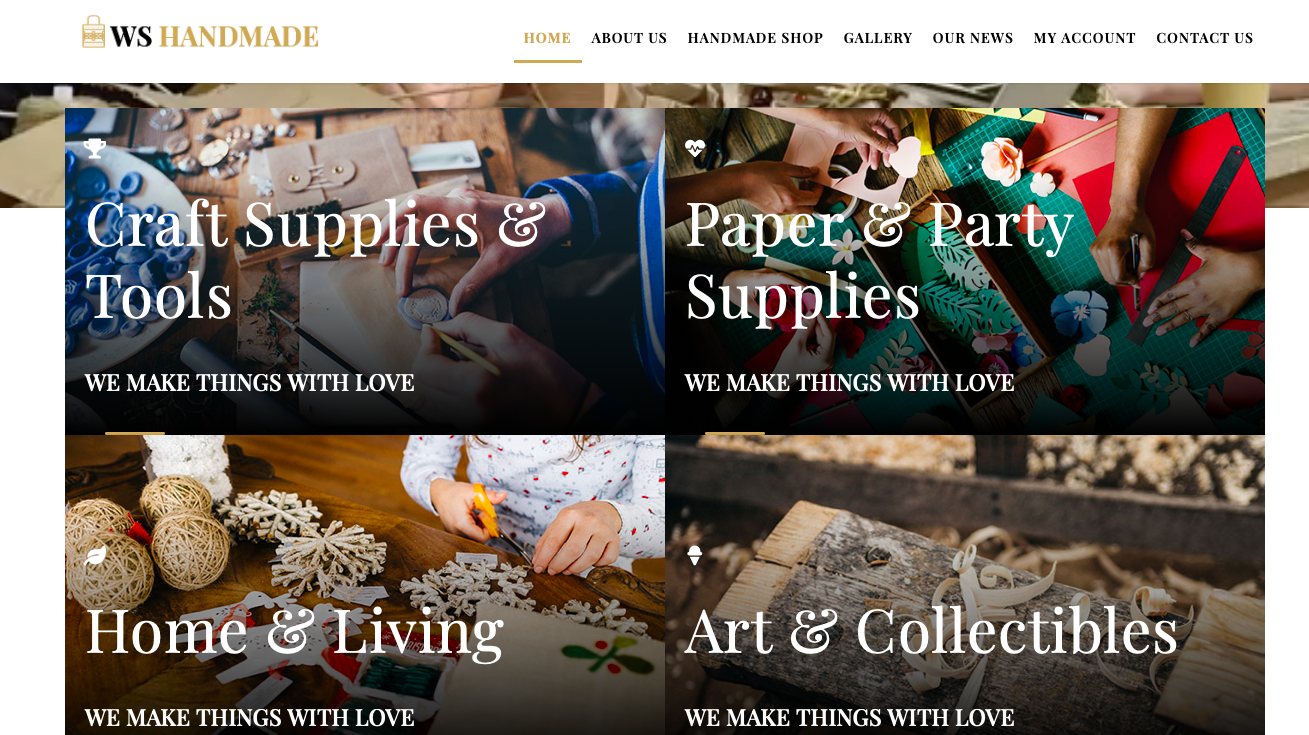 WS Handmade is an excellent choice for professional design. This theme also includes a completely responsive Handicraft WordPress Theme for displaying and selling their eye-catching products online. This theme also has a robust page builder, infinite colors, a color picker in the admin panel, and a drag-and-drop content format. It also includes a Woocommerce plugin for easy product sales.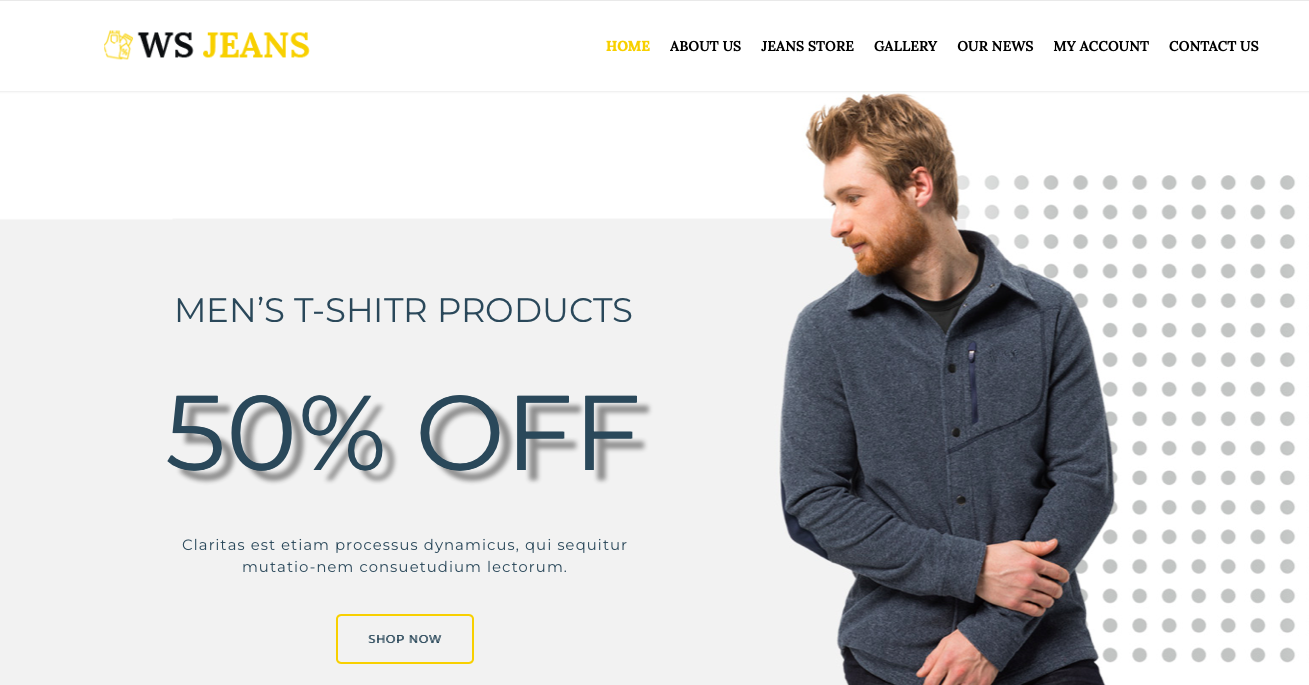 WS Jeans have a unique design appropriate not only for clothing, accessories, and shoes but also for any other company purpose. This theme is equipped with Woocommerce, a robust eCommerce platform for WordPress. Furthermore, this theme was created using the most up-to-date web technologies. With a 100 percent responsive layout that is modern and elegant, your site will look great on any mobile device.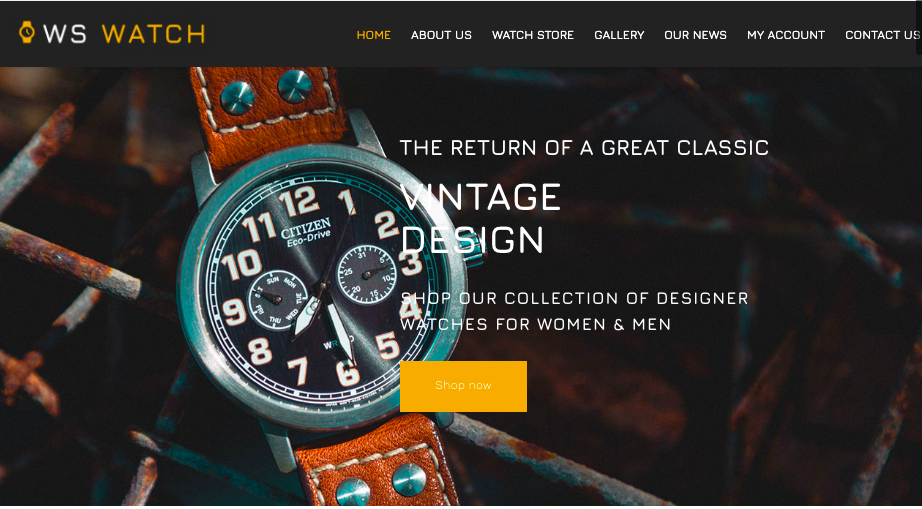 WS Watch is a dynamic Watch WooCommerce WordPress theme that works well with online stores that sell fashion items like watches, glasses, and handbags. This WordPress theme's standout feature is that it's integrated with Elementor Page Builder and WoCommerce, allowing you to effectively modify content as well as manage and sell things. This theme has a fully responsive layout, so your website will look great on any device your consumers use.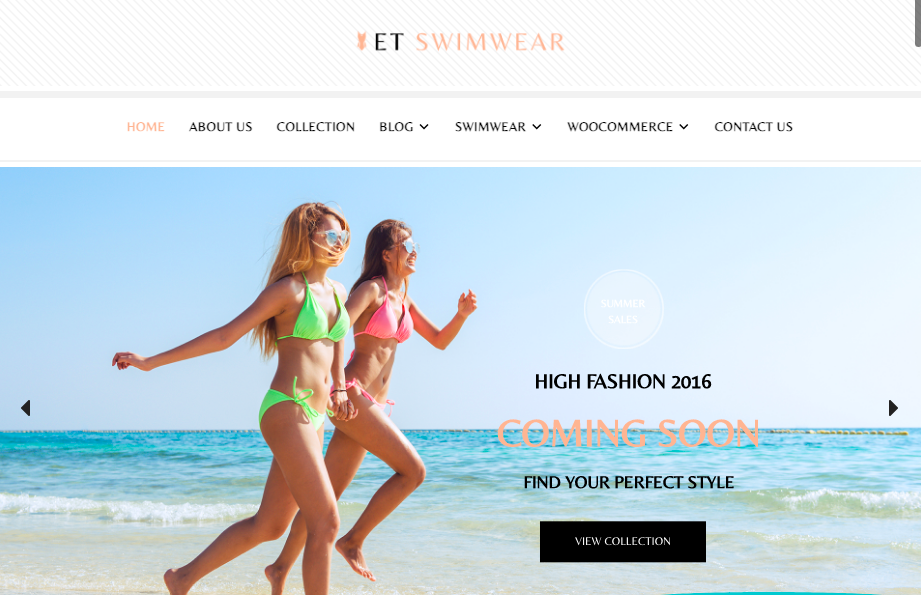 ET Swimwear is a wonderful WordPress eCommerce Theme. This theme has a professional look and feels to it, with eye-catching graphics and well-organized information. You may use it to display not only all of the information about your stores, such as opening and closing times and addresses but also your most recent products. Compatibility with eCommerce solutions is a critical aspect of this type of theme.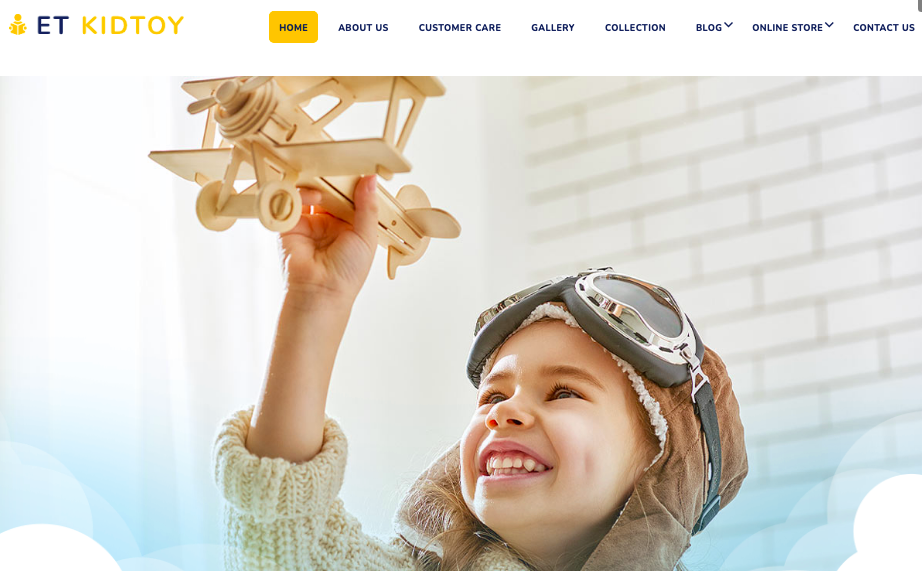 ET Kid Toy is a fantastic Baby WordPress Theme that is ideal for toy stores for children. This theme is designed with many charming baby photos in a modern design to ensure that your customers, particularly children, are immediately impressed. ET Kid Toy also contains an eCommerce solution that is fully compatible with WooCommerce, allowing you to effectively handle all of your selling activities. This theme is a fully responsive design that works on any device, including mobile phones.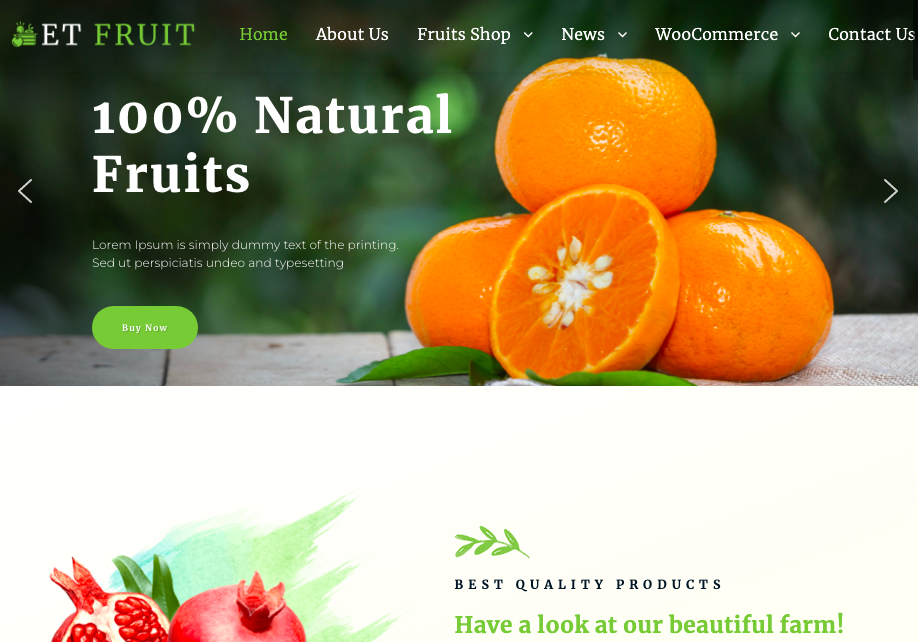 ET Fruit is a premium, one-of-a-kind WordPress theme designed specifically for organic food businesses and farming websites. All desktop and mobile devices can use the Organic Food WordPress Theme. They're all designed to be 100% responsive and optimized for the parallax effect. It's simple to add blog functionality to your website, generate engaging content, and increase interaction. Then, to share it, use social media options. The themes are search engine friendly and include a big search bar at the top of the page.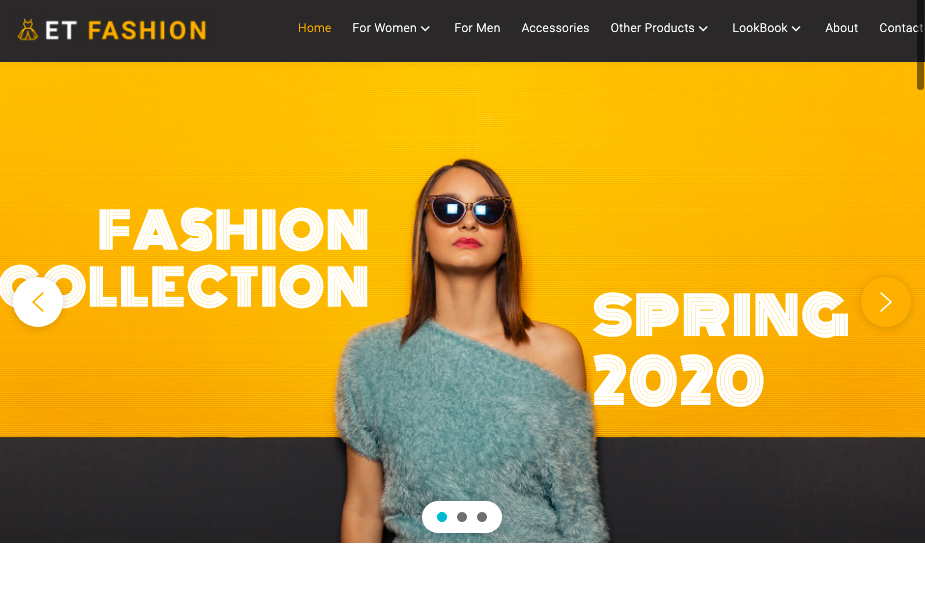 ET Fashion is a Fashion and eCommerce WordPress theme that is ideal for showing your online fashion store's bestsellers. It has a modern design and a lot of wonderful features, so your site will look great! You can effortlessly manage your online store and make any adjustments you want thanks to the Elementor page builder and Woocommerce shopping cart!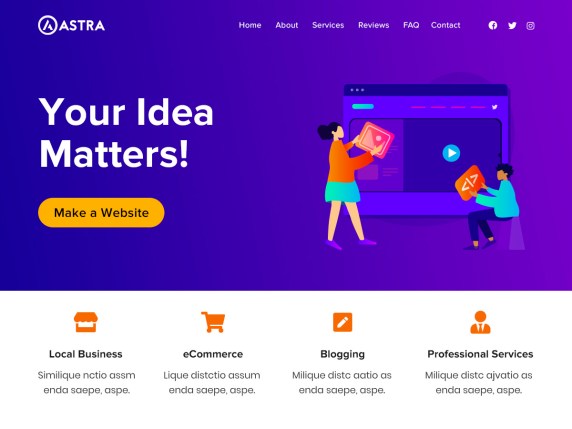 Astra is one of the most popular WordPress eCommerce Themes that we highly recommend for your site. Moreover, Astra's key strength is that it's very configurable, works with your chosen page builder (such as Elementor or Visual Composer). This theme is feature-rich, offers a variety of theme choices, can cater to any market or niche, and is a fully responsive WordPress theme with Retina-ready output. Astra also has a number of add-ons and custom widgets that add even more functionality.
Leto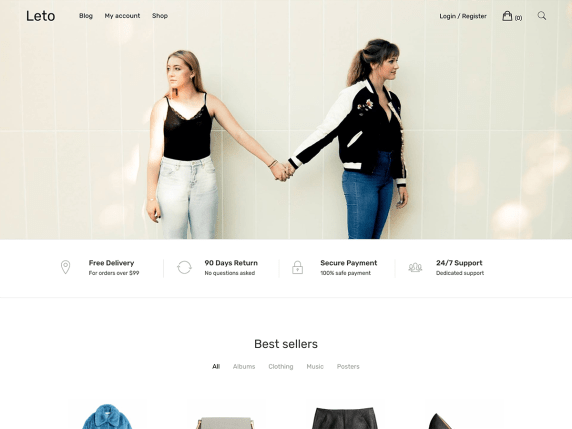 Leto is a beginner-friendly WordPress theme with a simple design. It may not have many customization choices, but it does offer important eCommerce features and built-in widgets that can help you get your store up and running quickly. Visitors to your online store will see a large header image the first time they visit, which you may use to highlight specials or sale announcements. This theme also comes with free access to Google Fonts, which will help your site load faster and look better.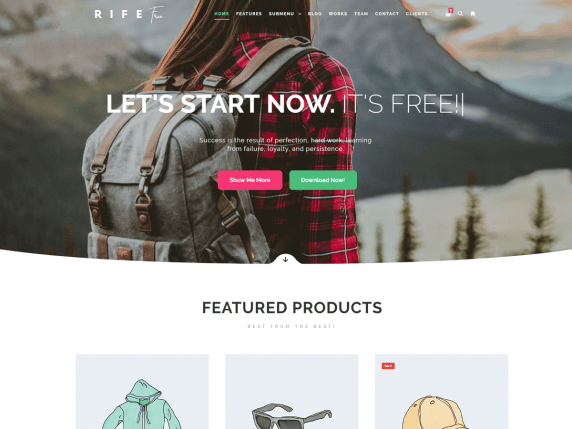 Rife Free is one of the greatest eCommerce WordPress themes on the market for fashion and design stores. It's a multi-purpose WordPress theme aimed primarily at online businesses that need a lot of visuals. Its WooCommerce compatibility is ideal for an eCommerce business, and the seven design demos offer a great starting point for customization. Moreover, this theme also allows you to plan adjustments for future releases, making it easier to plan new product launches and other major events.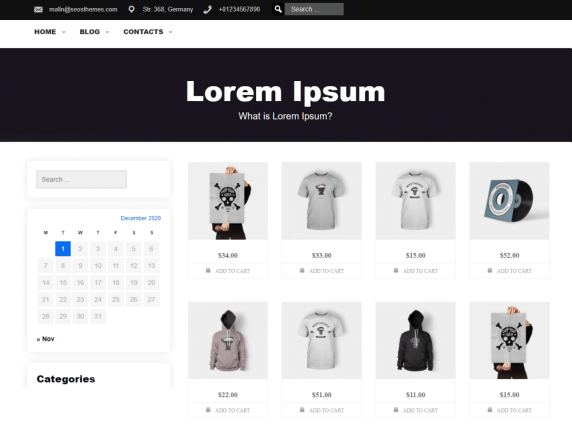 Shops is a WordPress theme that may be used for a variety of purposes and are one of the amazing WordPress eCommerce Themes. It's Gutenberg-compatible, which means you can customize your eCommerce site right from your WordPress dashboard. The WooCommerce plugin is also supported by this theme. It has enough customization options, such as a header logo to display your brand's identity and a back-to-top button to let your customers swiftly return to the top of your site.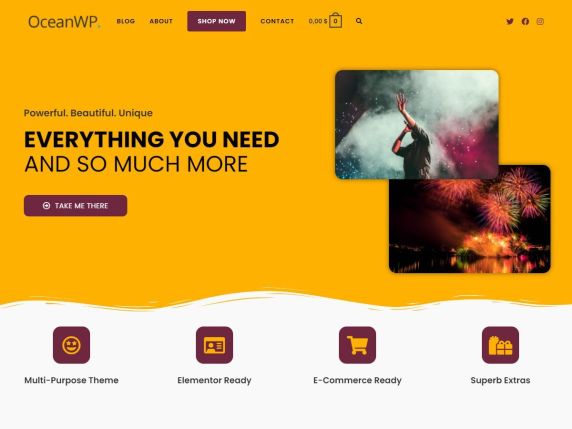 OceanWP is a lightweight and highly adaptable eCommerce theme that is ideal for your project. Furthermore, this theme is not only user-friendly for beginners, but also for developers. The OceanWP theme is also lightning fast, completely responsive, and retina-ready, all of which contribute to a better user experience. It also has a lot of customizability possibilities. Furthermore, OceanWP offers 220+ demonstrations and 21 extensions to help you establish your online store quickly and easily.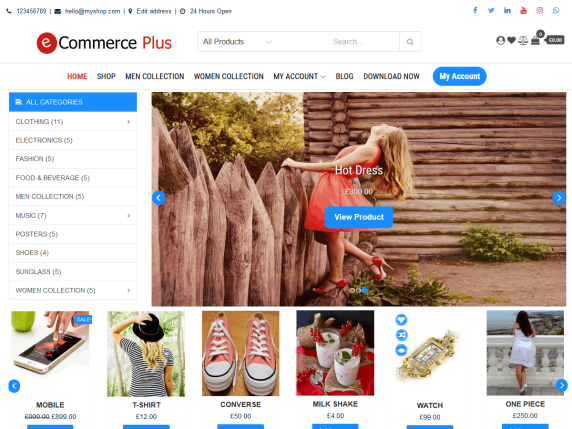 eCommerce Plus is a free eCommerce WordPress theme that is multifunctional and responsive. This theme is great for a variety of eCommerce sites, including corporate, storefront, shop, portfolio, and more. Furthermore, the theme includes a built-in home page that is sleek and simple to use, with a variety of design options and customization. This theme includes a Woo Commerce product slider, product grid, product category list widgets, wish list, and product compare options to help you exhibit your online store's products elegantly.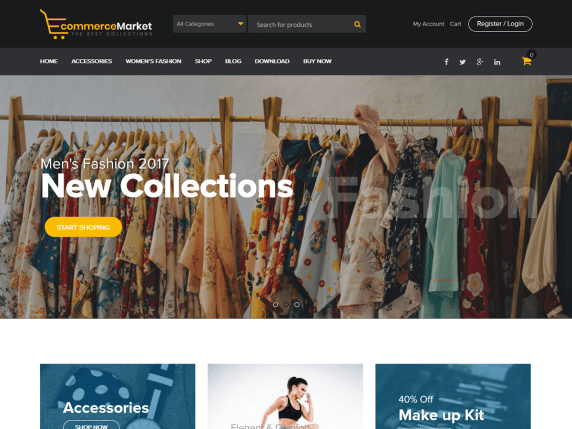 eCommerce Market is a fantastic theme by Rigorous Themes, meticulously designed to entertain you with its attractive look and robust functionality. With bold parts and parallax scrolling effects, the theme is simple yet distinctive. In addition, the theme comes with many color schemes from which you can select the one that best suits your store. Because the theme is fully responsive, it looks great on any screen size.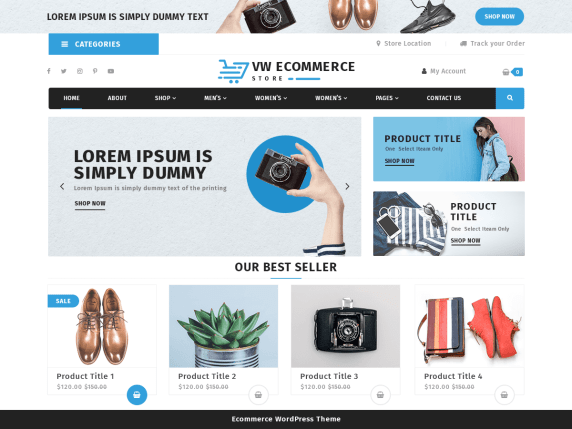 VW Ecommerce Store, a multipurpose category theme, is suitable not only for online clothes and fashion accessories but also for other enterprises. Equipment stores, beauty stores, and any mobile or gadget store are examples of businesses. Aside from that, it has CTAs, the Bootstrap framework, threaded-comments, a custom menu, various widget areas, optimized scripts, and more. It also has a customization option, as well as WooCommerce product swatches and other features.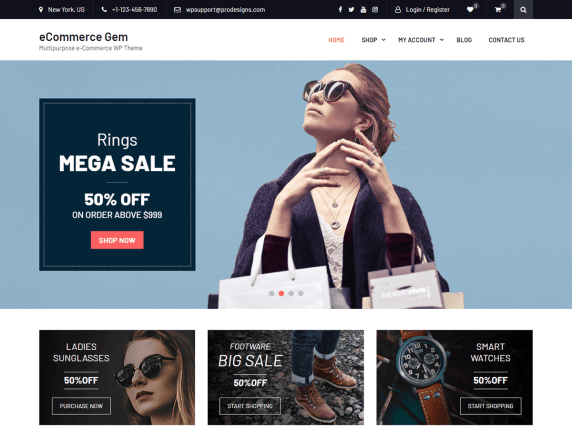 Another free WordPress e-commerce theme is eCommerce Gem. Regardless of the store type, this theme is ideally suited for all types of e-commerce websites. This theme includes a plethora of premium-like features in addition to its responsive, smart, yet clean appearance. It also has widgetized homepage and top footer sections that you can drag and drop. All you have to do is drag and drop the appropriate widget into the desired location. Furthermore, this theme is search engine optimized and seamlessly integrates with WooCommerce plugins.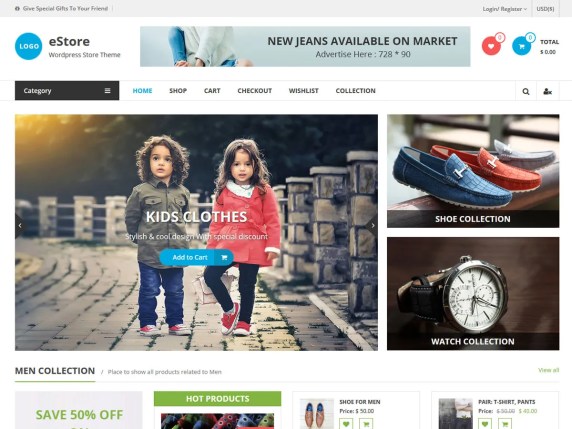 eStore is a free eCommerce WordPress theme that is extremely attractive and well-designed. This theme allows you to present your products in a way that makes a strong first impression on your visitors. The theme also works with popular WordPress plugins like WooCommerce, YITH WooCommerce Wishlist, and others. The theme also allows for complete customization. It has a variety of color options, widgets, and other features.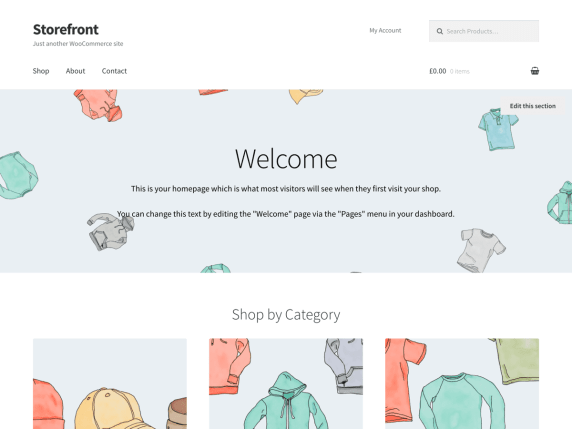 Storefront is another gorgeous WordPress theme for e-commerce businesses by WooThemes. WooCommerce is a popular WordPress plugin created by WooThemes. As a result, if you choose this theme, you can rest assured that you'll be in good hands. You'll also have access to a variety of layouts, colors, and widget spaces to further customize the theme. Furthermore, you can easily add numerous features and functions to this theme by using custom codes and custom plugins.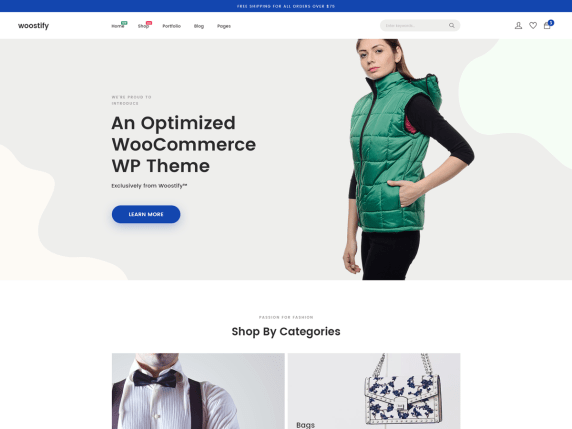 Woostify is a lightweight WordPress theme that works with a variety of plugins. This theme is great for an online marketplace because these plugins allow you to display items from multiple suppliers in your store. Woostify is designed on a modular architecture, which allows you to disable modules that you don't want to utilize in order to speed up your site. Custom widgets and product swatches are also supported, allowing buyers to see their favorite products in the exact colors that are available.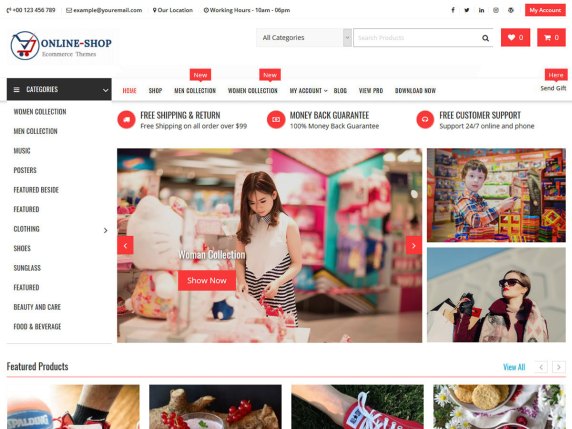 If you want to build an online store, Online Shop is a great solution. It's a robust and advanced WordPress eCommerce theme. This theme is just outstanding, to say the least, as it was created specifically to promote and enhance your business and sales. Furthermore, the theme comes with a user-friendly and powerful Admin panel that is simple to utilize. Furthermore, it fully supports all WooCommerce features as well as simple payment methods. You'll get the perfect end result with the great combinations of gallery, sidebars, header, and footer designs.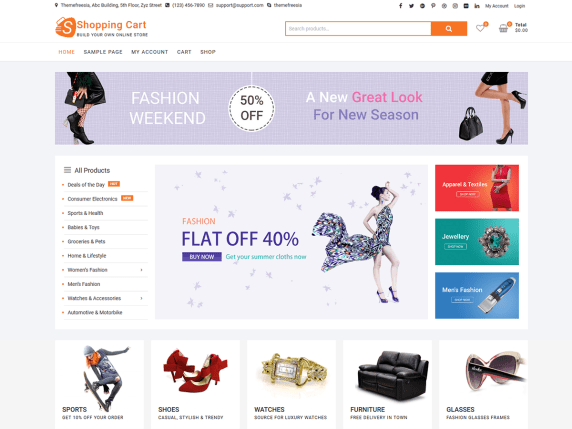 ShoppingCart is a stunning theme that can be used to create any type of shopping website. It has several sections and widgets for the top page, multiple navigation, and social menus, and more to make your job easy. Breadcrumb NavXT, WP PageNavi, JetPack, bbPress, and other popular WordPress plugins are supported by this WordPress store theme. It also comes with a variety of templates, including a contact us template, a gallery template, shopping templates, widgets, and a sidebar.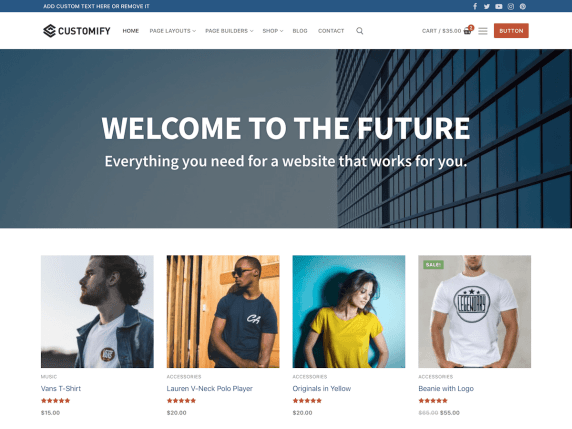 Customify is the theme you've been looking for, with SEO, speed, and usability in mind. With Customify's WYSIWYG header and footer builder, you can let your imagination run wild. This builder will assist you in creating and customizing the header and footer to your specifications. Additionally, it is compatible with page builders. As a result, you may develop any type of website using the page builder, as well as the header and footer builders. Shops, enterprises, restaurants, medical offices, and other websites, for example.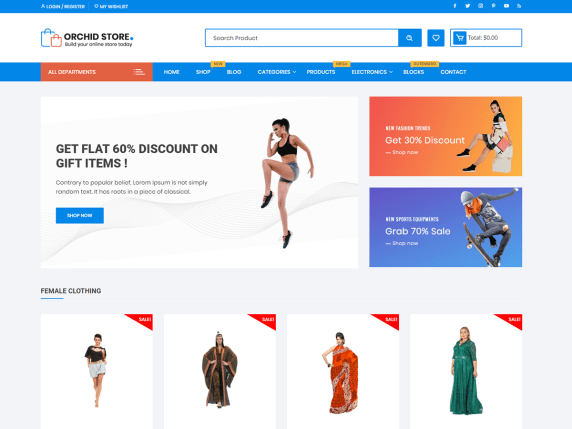 Orchid Store is a WordPress theme built entirely around the WooCommerce plugin. As a result, this theme can be used to establish a variety of online stores, such as fashion stores, mobile and gadget stores, or any other multi-category store. This theme is also fully widgetized. As a result, displaying website parts at the front-end is as simple as dragging and dropping widgets into their relevant widget areas. Slider, product banner, call-to-action, and other shop items can be dragged and dropped.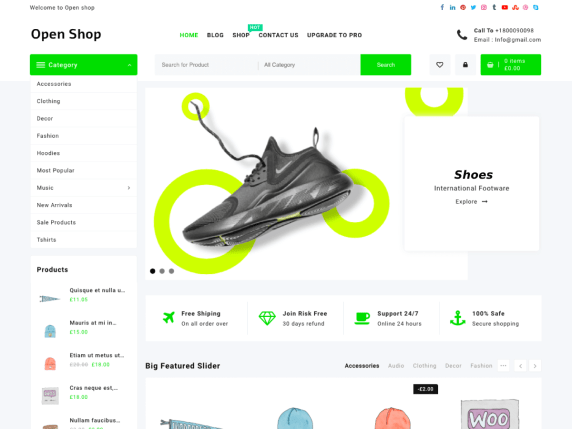 Open Shop is a responsive and fast WordPress shopping theme. The theme is perfect for websites that sell furniture, groceries, electronics, gadgets, jewelry, or any other type of eCommerce site. Advanced product search, numerous hero slider layouts, Woo category slider, a call-to-action section, and more are just a few of the highlights of this theme. AJAX Search is available as a result. This aids in the creation of more interactive and user-friendly searches.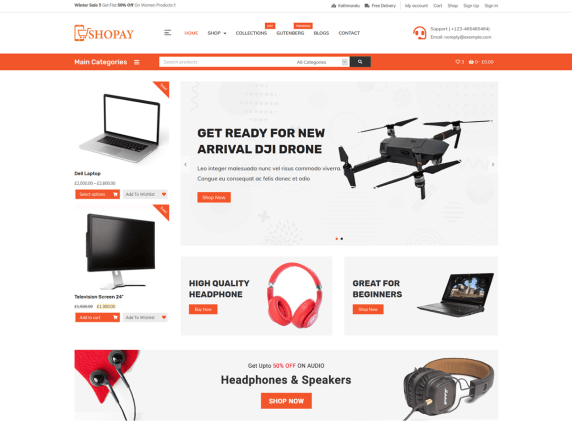 Shopay, yet another of the greatest free WordPress eCommerce Themes, enabling you to establish an eye-catching and simple-to-manage eCommerce site. This SEO-friendly theme incorporates WooCommerce capabilities into its design and structure. Shopay also includes a demo import feature that you can utilize to help you construct your website. Moreover, Shopay has a lot of extra features, such as a tiny cart, infinite color schemes, and sliders with smooth transition effects. Furthermore, it is entirely responsive and mobile-friendly, so it works on any device.
TheShop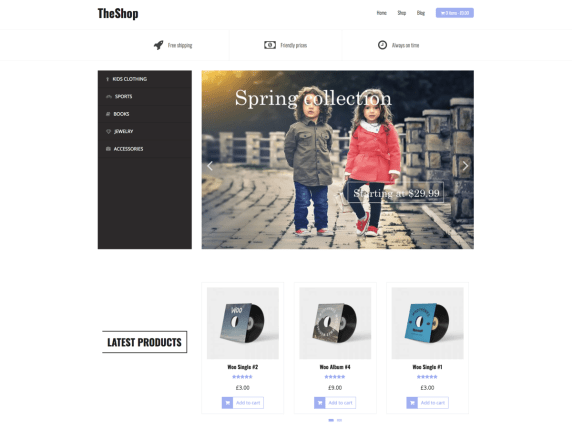 TheShop is one of the highly-recommended WordPress eCommerce Themes for fast and effortlessly launching your online store. It's a clean, minimal theme that's all about the eStore, and the products will grab visitors' attention right away. Above all, the homepage is well-designed, with an awesome featured slider and carousel for the products category. It allows it to effectively display your entire product range. Furthermore, you will receive regular theme updates, which will result in fewer bugs and increased security.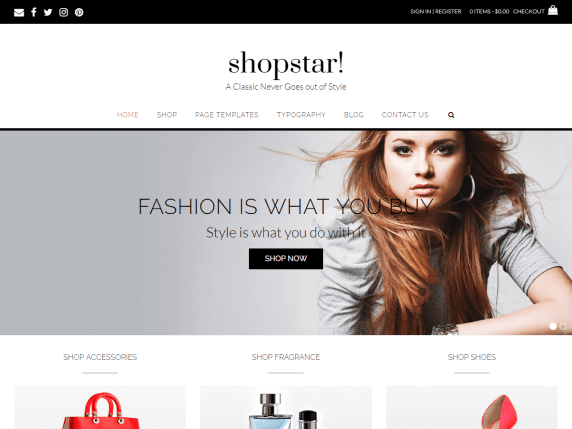 Shopstar is a simple WordPress theme for creating online stores, fashion boutiques, and even blogs. Elementor page layouts are included in this WordPress eCommerce theme. The good news is that you can use an import tool to quickly import these layouts and get your site up and running. Above all, it integrates with popular plugins such as WPForms, which allows you to create attractive forms on your site, and WPML. It's also WooCommerce compatible.
Conclusion
Are you interested in the above list of 30+ WordPress eCommerce Themes? They're all free, so pick one and download it to give your online store's website a beautiful and stunning appearance and feel. If you find it beneficial, please share it! If you have any questions, please leave a comment below.
You can use our other Free WordPress eCommerce Theme without any problems. Thank you for taking the time to read this.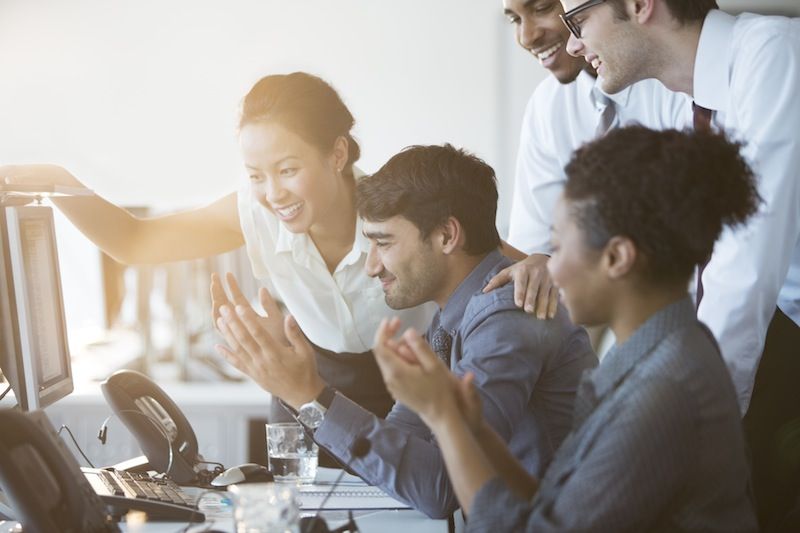 We're Digital Content Marketing team from AgeThemes Marketplace. We provide quality content for everyone who using open source CMS like Joomla and WordPress. If you have any questions or feedback, feel free leave your comment, we happy to assist you asap.