If you are running an online store with WooCommerce on the WordPress platform, it's necessary for you to use a suitable WooCommerce Payment Gateway to help your clients to make online payments in a few simple and time-saving steps. In the blog today, we would like to bring you some suggestions about that. Let's have a look!
Important factors for the best WooCommerce Payment Gateway
Although more and more WooCommerce Payment Gateways turn up on the market that brings you multiple options, their features, policies, and costs are not similar. If you do not want to waste time on an unsuitable tool, you need to consider the following aspects before deciding to get a WooCommerce Payment Gateway.
Transaction fees: This is the cost per transaction that occurs on your eCommerce store. Most payment gateways for WooCommerce require this fee. So, don't hesitate to check and compare transaction fees between providers to make sure they're still within your business' control.
Additional fees: Some payment providers may also require additional fees during your usage, such as setup fees, account maintenance fees, etc. Please consider and make sure that you have discussed and negotiated with the supplier to clarify this issue, and avoid unexpected situations that harm your business's revenue.
Recurring payments: In case your business sells products that require recurring payments, such as online courses or membership packages, let's make sure that the WooCommerce payment gateway you are using includes this recurring payment or auto-renew feature.
Supported countries: Don't forget to check if the payment service is supported in both your country and your customer's country. If your country or customer is not supported to pay online through the payment gateway, this will result in the customer's and your transaction not being completed, affecting overall revenue. Therefore, let's go to the Supported Countries section or ask the provider to ensure the payment gateway supports both your country and the customer.
Supported payment methods: Some payment gateways only offer certain payment methods, such as credit cards or bank transfers, while others may allow payments with bitcoin or PayPal. In general, the more diverse payment methods, the easier it is to satisfy customers.
Security: Safety in trading is an important and essential factor. Therefore, let's choose a WooCommerce payment gateway with this feature. It will help you to ensure the security of your and your customer's information, and limit the risks such as data or money loss and sometimes related to other legal issues.
Now, it's time for you to explore the top best WooCommerce Payment Gateways for WordPress below.
Top WooCommerce Payment Gateways for WordPress
The first and the most famous WooCommerce Payment Gateway in the collection is WooCommerce Stripe Payment Gateway. It is loved by many users because of its ease of use and management, various payment methods, high security, low transaction fees, and much more. For each transaction, the cost is 2.9% + $0.30 (per card charge). Besides, let's take a look at the outstanding features of the plugin:
Easily build payment forms via Stripe Elements
Financial report
Ability to embed checkout to your site
12+ payment methods
45+ supported countries
135+ currencies
No setup and annual fees
Recurring payments are available with all subscriptions or membership packages
And more…

Secondly, WooCommerce Square is also a fantastic WooCommerce Payment Gateway that many online business owners trust to use. It is a good recommendation for new and small businesses. By using this plugin, you are able to enable both online payments on your eCommerce store and transactions for your physical store. The cost for each transaction will be 2.9% + $0.30. However, this payment gateway just supports 8 countries, including the US, the UK, Canada, Ireland, France, Spain, Australia, and Japan. The principal features of WooCommerce Square are:
Provide options related to coupons, invoices, appointments
Easy to design and manage
SEO tools are available
Support for in-store pickup and delivery
Multiple payment methods, such as Google Pay, Apple Pay, credit cards, debit cards, and more.
High security and protection

The next WooCommerce Payment Gateway in the blog is WooCommerce PayPal Payments. It is one of the most well-known payment providers around the world with more than 425 million users in general and more than 500.000 WordPress users in particular. People like this tool since it is easy to use, manage, and absolutely safe. As it is reputable and high-quality, the cost is more expensive than other payment gateways (3.49% + $0.49). The main features include:
Easy to set up, design and control
+200 supported countries
Professional invoices
High safety
Transparent fees with no recurring charges
Various payment methods, such as bank account payments, Visa, MasterCard, Discover, PayPal Cash program, and much more.

Another WooCommerce Payment Gateway you shouldn't miss is WooCommerce Payments. With the assistance of this tool, it's straightforward for you to manage and keep track of all the chargebacks or refunds on your online stores without any monthly costs. If the transactions are in the United States, the fee will be 2.9% + $0.03. The cost will be plus 1% for international payments outside the US. The vital features of WooCommerce Payments are:
Various payment options, such as Apple Pay, Sofort, iDeal, Google Pay, giropay, EPS, etc
+135 supported currencies
+10 supported countries
No setup or monthly costs
Good security
Fully transaction management

WooCommerce Amazon Pay is also a great WooCommerce Payment Gateway you should check out. Thanks to this plugin, your clients are easily and quickly able to make online payments via a simple and secure checkout process without leaving your websites. The transaction fee is similar to other popular payment gateways. It will be 2.9% + $0.30. Some of the prominent features of WooCommerce Amazon Pay include:
Simple to set up, use, and manage
Recurring payment support with WooCommerce Subscriptions
Payment protection policy
No setup, monthly fees, or extra charges
Provide many rewards and cashback
Multiple currency support
15+ supported countries

Although Braintree for WooCommerce Payment Gateway is not popular as other payment gateways we mentioned above, it is also a dominant plugin that you should try. The first plus point it brings you is that it allows not only mobile but also website payments. Besides that, thanks to Strong Customer Authentication (SCA), this tool also ensures high security during the payment process of your clients. The basic transaction fee is 2.9% + $0.30. Let's check out its main features:
Simple, easy, and convenient to set up, exchange and manage
Numerous payment options, including Visa, Mastercard,  Discover, JCB, PayPal, Google Pay, etc
PCI Compliance included
Strong Customer Authentication support (SCA)
47+ supported countries
130+ supported currencies

The last recommendation in this collection is Paystack WooCommerce Payment Gateway. If you are running an online business in Nigeria, Ghana, or South Africa, this plugin is suitable for you. Thanks to it, you are able to accept payment through multiple methods. The cost for each local transaction is 1.5% + NGN100 and for the international transaction is 3.9% + NGN100. The principal features include:
Modern, simple, and transparent pricing without hidden charges or fees
Various payment method options, such as Mastercard, Visa, Verve, USSD, EFT, bank transfer, Mobile Money, etc
Recurring payment with the WooCommerce Subscriptions plugin
Free updates
Perfect security
Ending
In conclusion, we hope that the list of WooCommerce Payment Gateways for WordPress we suggested above will be useful for you, so you can get the most proper one for your eCommerce business. If you have any trouble, please leave your comment below and we will reply to you as soon as possible.
What's more? Don't forget to visit our site and get more brilliant and responsive free WordPress themes to give your site a new and more attractive look.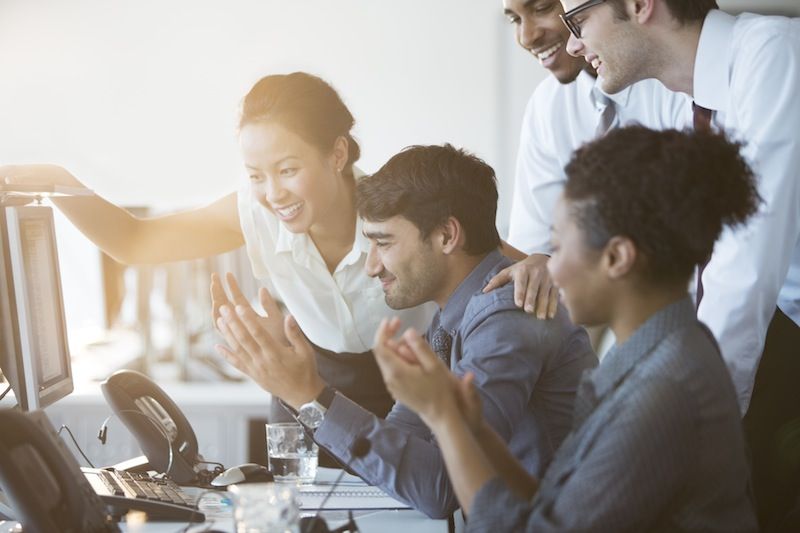 We're Digital Content Marketing team from AgeThemes Marketplace. We provide quality content for everyone who using open source CMS like Joomla and WordPress. If you have any questions or feedback, feel free leave your comment, we happy to assist you asap.