Are you find an impressive way to show off your team members? If yes, this article is just for you. It is because this article will propose a List of 10 Impressive WordPress Team Members Plugins In 2021. Now, let's start!
How is WordPress Team Members Plugin useful?
Have you ever compared your customer's thoughts when you visit a page with a team member's page and a WordPress site without it? We all know that Team Members Page will help businesses improve the trust among their customers. And therefore, it is so essential for your brand to install a suitable WordPress Team Members Plugin. For this reason, we have collected the top 10 Nice WordPress Team Members Plugins for you to choose from. Check it out!
Top 10 Astonishing WordPress Team Members Plugins

To begin with, GS Plugins WordPress Theme is used to support users in both creating and managing their dedicated team members. By using it, you are able to showcase your staff's names, pictures, social links, etc for your customers to explore. This plugin is compatible with shortcode, so you can display your team page or section any areas on your WordPress sites. This tool also gives you chances to take full advantage of its controlling options, effects, views, and more.

If you are looking for a fully responsive and mobile-friendly WordPress Team Members Plugin, Team Members with Slider is the best solution for you. This plugin offers multiple formats and layouts for you to present your content. Furthermore, it also brings a wide range of simple-to-customize options to help you take your team members' designs to the next level. Last but not least, you enable to add a name, description, and so on to your team page at ease.

Team Builder is suitable for WordPress users to create and showcase not only their team members but also testimonials, and other content focused on images and text. It also comes with a drag-drop builder, so you can capture your customers at the first sight.

WP Team is one of the top WordPress Team Members plugins that should be discussed. This is a wonderful tool for users to show off their team members' pages in their own style. You can make any changes to perfect your design without any coding requirements. It also brings 3 unique and different layouts and other useful styling options for you to customize.

WP Team Showcase and Slider/Carousel help you to present your team members and workforce in your own way without any specific request. It offers a fully responsive grid layout and other useful options like columns for you to highlight your team. This tool works well with not only grid but also slider and carousel views. You are likely to inset name, details information, images, and more to present on your team members' page.

Another simple to use WordPress Team Members Plugin in this collection is Team Showcase. This plugin allows you to show off your team members, staff, and workforce on your site smoothly. Via shortcodes support, you can display your team page at any place on your site at ease. On top of that, this tool also comes with countless styling options for you to modify the look and feel of your team showcase.

The following WordPress Team Members plugin in this article is Team Members. By using it, you enable to add the Team section to your admin panel with no limitation. Along with that, you are also able to insert the photos, social links, and other essential information of your staff into the Team section. Last but not least, you are free to reorder the members in your own demand.

Team WordPress plugin has a completely responsive design with a mobile-friendly layout that can automatically adjust to fit any screen resolution and size. By utilizing this plugin, you enable to create a wonderful team members' page to show off your staff, workforce, and team in a good-looking way. It offers various layouts for your design such as grids, isotopes, and more. With shortcodes support, it is possible for you to present your team member wherever on your WordPress sites.

Next, Employee Spotlight is an ideal choice for you to display your team, staff, and other people that you want. It allows you to customize any items to make them well-matched with your own design. Besides, Employee Spotlight also offers 5 wonderful manners for your team profiles showcase, including circle, circle panel grid, recent/featured team members/ staff side widget, profile, and stacked.

WordPress Team Manager integrates with shortcodes, so you can present your team members anyplace on your site. You can use it to display your team members with their images, social links, and connections, etc. Last but not least, you are free to set up the color, photos size, and links for each layout in your own way.
Summary
We hope that this collection can help you shorten the path of looking for the best suitable WordPress Team Members Plugins for your site. If you have any questions, feel free to leave comments in the box below.
In case you need to install powerful and eye-catching WordPress Themes and templates for your site, take a look at Free WordPress Themes.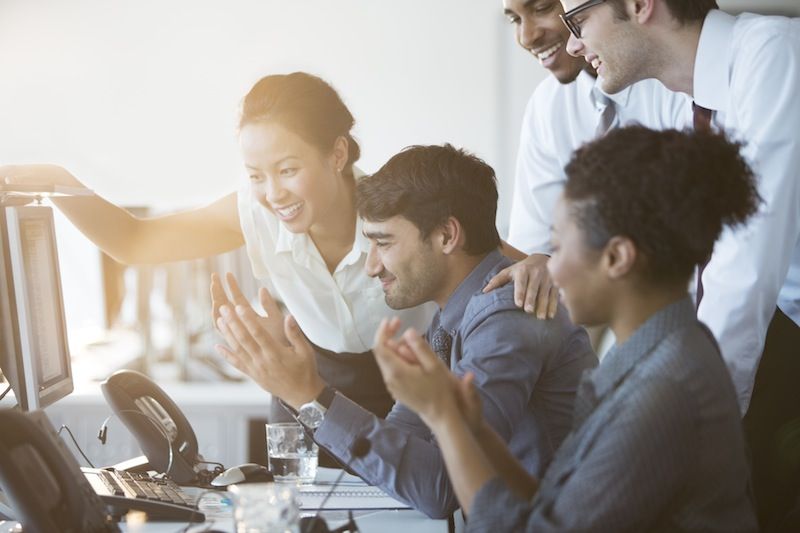 We're Digital Content Marketing team from AgeThemes Marketplace. We provide quality content for everyone who using open source CMS like Joomla and WordPress. If you have any questions or feedback, feel free leave your comment, we happy to assist you asap.