Recently, there is a wide range of effective solutions that are developed to prevent your website from many malicious attacks and hackers on your website.  Therefore, it is very hard for you to choose the best choice. In today's post, we will mention the top 6 helpful WordPress Scanner Plugin with many powerful features. The below plugins are a useful way to protect your site safe and healthily.
What the reasons for using WordPress Scanner Plugin?
The significant reason is that this tool is extremely easy to use and install, you can use it without coding knowledge. Another highlight reason is that the plugin can help you to protect your site from brute force attacks by limiting login attempts. In addition,  you have the ability to scan all folders, files on the website to recognize malicious code, viruses, bad URLs, and much more. Especially, this tool scans for known WordPress vulnerabilities, plugin vulnerabilities, and theme vulnerabilities quickly.  Let's take a look at a list of nice WordPress Scanner plugins to have more great solutions.
Top Best WordPress Scanner Plugin

With the intensive features, this plugin is viewed as an efficient method to control the security for various sites in one place. It takes you a few minutes to install, then you can use it to make your site safe with the newest firewall rules, malware signatures, and malicious IP addresses.  In addition, this tool is able to monitor and give a notification when your website has any important security event such as administrator logins, breached password usage, and surges in attack activity.
Features:
Protects your site at the endpoint, enabling deep integration with WordPress
Integrated malware scanner blocks request that include malicious code or content
Protection from brute force attacks by limiting login attempts
Checks your content safety by scanning file contents, posts,…
Checks core files, themes, and plugins for malware, bad URLs, backdoors,…
And much more
Highlights:
Effective tool
Many powerful features
Safe security

The perfect plugin provides you with many amazing features. Firstly, you are able to block brute force attacks, SQL injections, cross-site scripting XSS, and much more.  Secondly, you can use it to scan all sites, folders, files for suspicious code, and malware. Whenever your website is attracted by hackers or any threats, you will receive warnings immediately.
Features:
Manually block specific IPs, import a list of banned IPs, and set automated timed and permanent lockouts
Limit login attempts to stop users trying to guess passwords
Permanently ban IPs or trigger a timed lockout after a set number of failed login attempts
Easy to move your login screen to a custom URL
Login screen masking improve security and allow you to white-label your login user experience
And much more
Highlights:
Easy to use
Safe
Professional plugin

NinjaScanner can help you to scan your blog for potential malware and virus by using the built-in signatures. Another great NinjaScanner feature is that this plugin runs in the background. It means that you can start a scan, let it run, and keep working on your blog as usual. You can even log out of the WordPress dashboard while you are running the scanning process.  Additionally, a scan report can be sent to one or more email addresses.
Features:
Ignored files list.
Google's Safe Browsing Lookup API.
Background scans.
Scheduled scans (Premium).
WP-CLI integration (Premium).
Debugging log.
Email report.
Highlights:
Multiple support
Contextual help
A fast and lightweight scanner

The WPScan is well-known for its powerful features. By using this plugin, you have the capability to scan for known WordPress vulnerabilities, plugin vulnerabilities, and theme vulnerabilities. In addition, there are many options that assist you to schedule automated daily scans and sending email notifications. The WPScan WordPress Security Plugin will also check for other security issues.
Features:
Scans for known WordPress vulnerabilities, plugin vulnerabilities, and theme vulnerabilities;
Does additional security checks;
Shows an icon on the Admin Toolbar with the total number of security vulnerabilities found;
Notifies you by mail when new security vulnerabilities are found
Highlights:
Easy to use
User and friendly interface
Work perfectly

This perfect plugin will support you to scan your website for malicious iframes, malicious code injection, malicious code obfuscation, and much more.  In addition, it also protects your website from undesired threats. Especially, this plugin has the capability to check your website with one click whether your website is blacklisted by Google and other blacklisting authorities.
Features:
Unknown Malware Detection
External Links Detection
Blacklist Status
No Signatures or Patterns Updates
Artificial Intelligence Scan Engine
Cloud Technology
Detailed Investigation Report
Investigation of WordPress files
Detection of files infected by PHP malware
Detection of injected PHP shells
Highlights:
Many powerful features
Safe and fast tool

The final plugin in today's collection is Malcure WP Malware Scanner & Firewall. This is considered an effective tool against serious threats on your website.  Thanks to this plugin, all files and folders are scanned to find out viruses, trojans, backdoors, malicious redirects, and other security threats & vulnerabilities.
Features:
Ultra-high-precision results
Auto-sync with WordPress Checksum API
Verifies WordPress files integrity using checksums from WordPress Checksum API
Links to external tools for additional site diagnostics
Checks for viruses and infections using malware definitions
Latest and regularly updated WordPress malware signatures
Connects to definition update server to fetch latest definitions
Highlights:
Extremely easy to use
Powerful but lightweight
Conclusion
That is all today's collection. We hope that this post helps you to keep your site safe. If you have any questions, don't worry leave a comment below. In addition, if you are keen on the theme, let's visit our free WordPress Themes to explore more beautiful designs.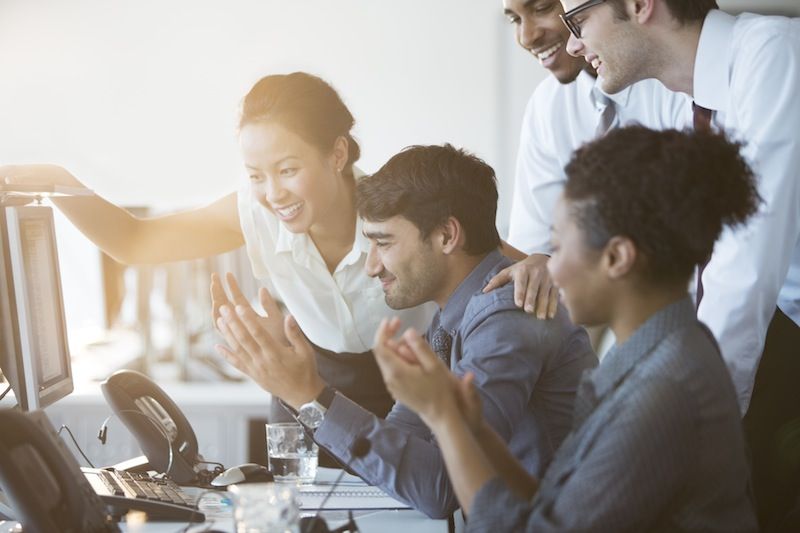 We're Digital Content Marketing team from AgeThemes Marketplace. We provide quality content for everyone who using open source CMS like Joomla and WordPress. If you have any questions or feedback, feel free leave your comment, we happy to assist you asap.