Email has become an essential tool for communicating between brands and clients as well as partners. WooCommerce email has given us urgent and standard features and looks. In any case, do you feel enough? We don't think so. If you're too tired when sending emails with a basic look, read this post with 7 outstanding Woocommerce email plugins!
Why Woocommerce Email Plugins is highly recommended?
Woocommerce Email Plugins will blow fresh air to standard and major WooCommerce emails because you can easily custom appearance and handle effortlessly your emails. On the ground of that, you can make your clients and partners impressive significantly. So, let Woocommerce email plugins make your email progressively appealing and professional!
Top Must-have Woocommerce Email Plugins

A module permits you to improve the email look – Decorator. Is it true that you are exhausted with essential and standard WooCommerce email? Utilizing Decorator, you can custom your email look with the inherent Customizer instrument.
Key features:
Set up a separate instance of
See changes in live preview
Custom the WooCommerce email
And more
Highlights:
Basic but great
Easy to use

We need to acquaint with you an incredible module that carries a rich and natural look to your messages. Kadence WooCommerce Email Designer lets you custom easily the look and see the outcome promptly with live view mode.
Key features:
Custom header, body, and subtitle
Modify colors
Live preview all Woocommerce emails
Import and export your setting
And more
Highlights:
Great support
Easy to custom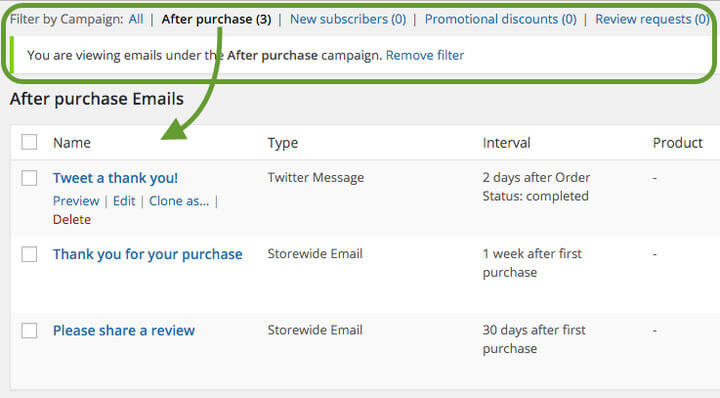 Follow Ups will cost you $99 for a year, and it is worth each penny. This module permits you to send messages just as little tweets to your clients. Additionally, it causes you to track client conduct through point-by-point reports of open, snaps, gadgets, etc.
Key features:
Send email and tweet your customers
Track the activities of email (open/clicks/sends/etc.)
Group emails and tweets
Graph reports
Schedule to send emails
Create coupons
And more
Highlights:
Highly customizable templates
Integrated with Google Analytics

With the assistance of WP HTML Mail – Email Designer, you can custom your email layout so as to bring to visit clients a wonderful and expert appearance. It additionally has live review to see the change continuously.
Key features:
Modify text and image of header
Custom color and font
Custom footer text
Email testing mode
Live preview
And more
Highlights:
Responsive interface
Inline CSS
Good support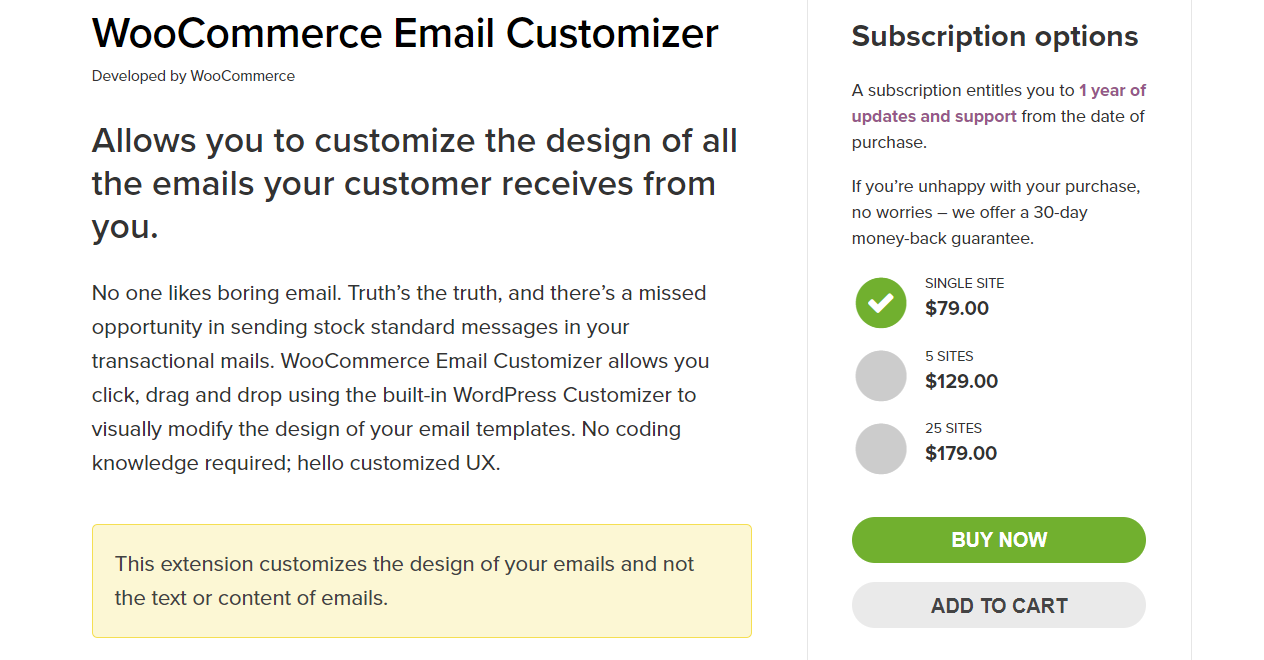 Inverse to Email Text Customizer For WooCommerce, this module encourages you to structure delightfully your email without influencing the content or substance. WooCommerce Email Customizer has helpful capacity serving custom the plan, for example, intuitive, integrate worked in WordPress Customizer.
Key features:
Upload header image
Drag and drop
Change header text and color
Work with built-in WordPress Customizer
And more
Highlights:
Quick installation
No coding skills needed
Customizable UX

This plugin allows you to generate personalized emails using a visual template editor. The plugin provides a plethora of features that will assist you in creating stunning emails with photos, buttons, GIFs, and so on. Moreover, the WooCommerce Email Customizer is a live builder that displays any changes performed in real-time. The test mail option in the plugin allows users to preview the prepared template by sending it to any email address.
Key features:
Includes many elements like text, images, GIFs, social media icons, and so on.
Option to include multimedia in the email.
Live preview of the changes.
Test by sending emails.
Compatibility with most WooCommerce plugins.
Shows the customer address and information.
Option to include hooks from eCommerce emails.
Highlights:

YayMail by YayCommerce is yet another excellent WooCommerce email customizer. It has several possibilities for adding your logo and making your WooCommerce email seem professional. If you want to create effective dynamic email marketing campaigns, get started with YayMail's free version now.
Key features:
Live preview on multiple devices.
Simple to use shortcodes for email information.
Drag & drop interface with live preview.
Customize emails for orders and emails.
Tons of shortcodes, placeholders, variables, and personalized content.
And more.
Highlights:
Quick installation.
No coding skills needed.
Let's wrap up
We have suggested you list of 7 Woocommerce email plugins for you to consider. Come and pick which one is the best for you and give us your review! Furthermore, if you need a beautiful template for your site, see our free WordPress theme!
Like this article? Have any issues? Please let us know by leaving comments!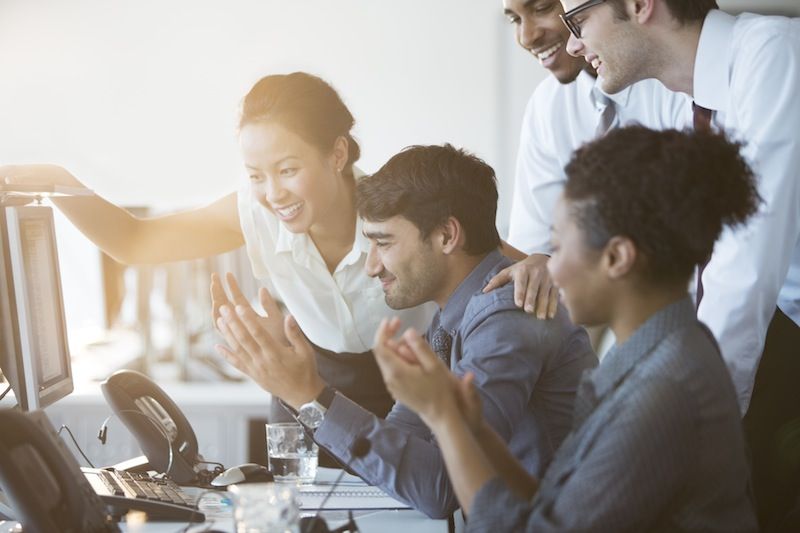 We're Digital Content Marketing team from AgeThemes Marketplace. We provide quality content for everyone who using open source CMS like Joomla and WordPress. If you have any questions or feedback, feel free leave your comment, we happy to assist you asap.