Group of articles on the same topic with the Joomla Tags Extension!
Today Web tags are a tool used to collect data on web pages. When you enter a tag, the website will create a link similar to the category containing all posts that share this tag. Therefore, you must follow our blog about the Joomla Tags Extension to have 1 link with anchor text assigned to the path of the Tag.
Tag Transform is cool because it's a module and all is automatic that you can create some menu based on a tag in less than an hour. Using this Joomla Tags Extension, each article can have labels and after that make a semantic connection with all labeled content.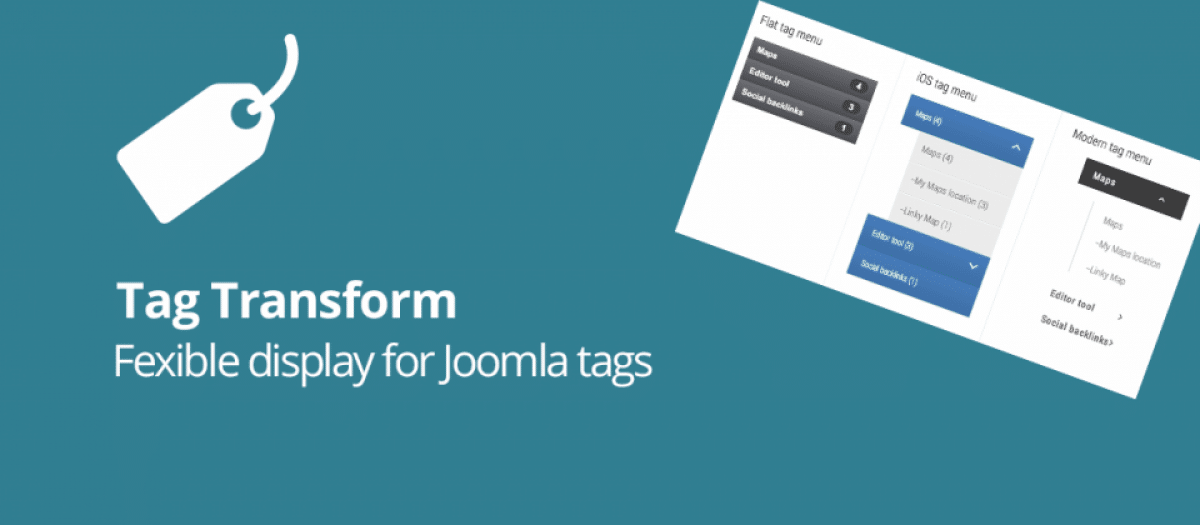 Features:
Reflect the tag levels in the menu
Cildren tag count display
Joomla ordering implementation
Flat view with only CSS
Mosets Tree tag compatible
and more.
Highlights:
Convenient module
Accessible text description
Easy to customize.
Showtags is one of the most efficient Joomla Tags Extension that you should try to use at least once time. It gives a chance to show tags in a category, featured or article view. Furthermore, this extension takes the Meta Keywords for an article and displays them with the article as links to basic search results.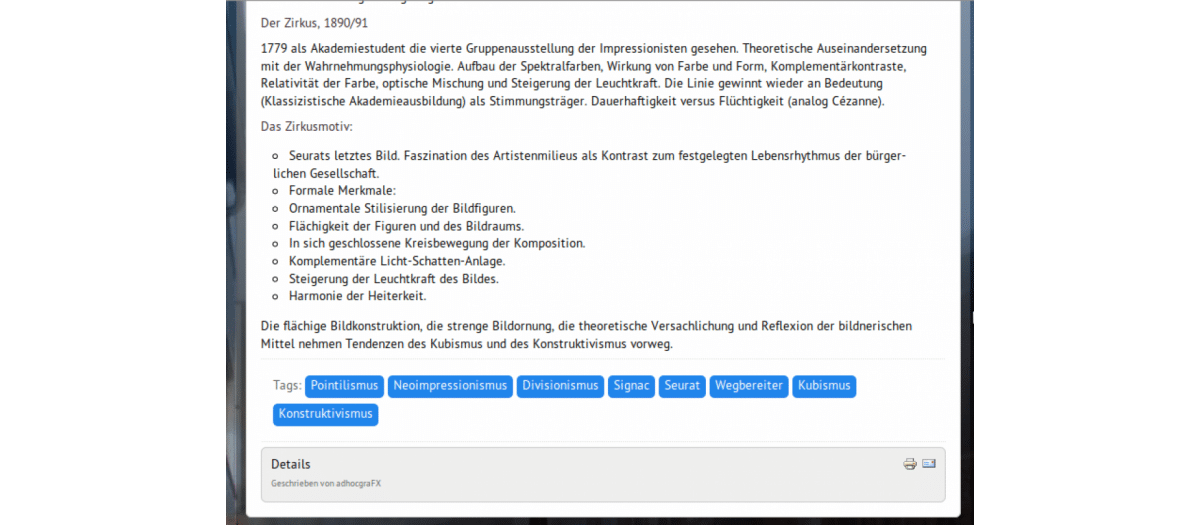 Features:
 Show tags before and/or after articles
Parent tag selectable div/nav
Category filter support
 Compatible with Aixeena Taxonomy System
and more.
Highlights:
Simple to use
Work well
Good documentation.
FMJ Tag Cloud PRO  is very flexible for setting the source of the tag cloud and the tag cloud generator. It will provide you with Optional Client AJAX Client-Cache mechanism for the Tag Feed. In addition, there is the ability to select specific Joomla content types.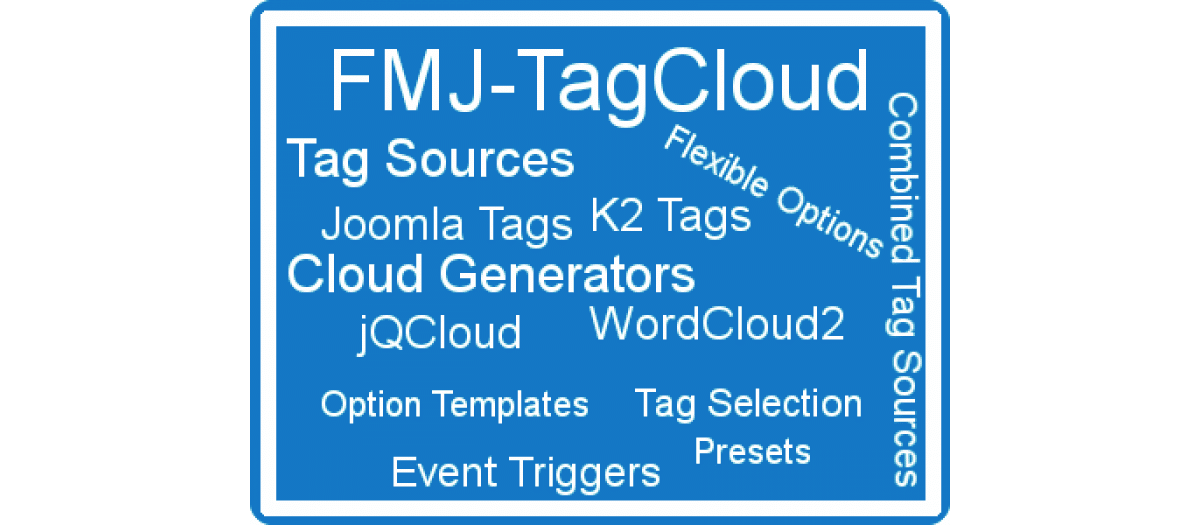 Features:
Dynamic weight multipliers for each tag source
Well-documented configuration options
The optimized and configurable server-side caching mechanism
Flexible selection types and selection time-periods
Optional AJAX Tag Feed
and more.
Highlights:
Nice TagCloud
A lot of options
Flexible Functionality.
World Tag Map is very simple to install and use. This Joomla Tags Extension enables you to enter a tag related to a nation, and this will appear on the map.  Besides, a tab is added to the administrator of tags, where you can characterize the nation, color and tooltip.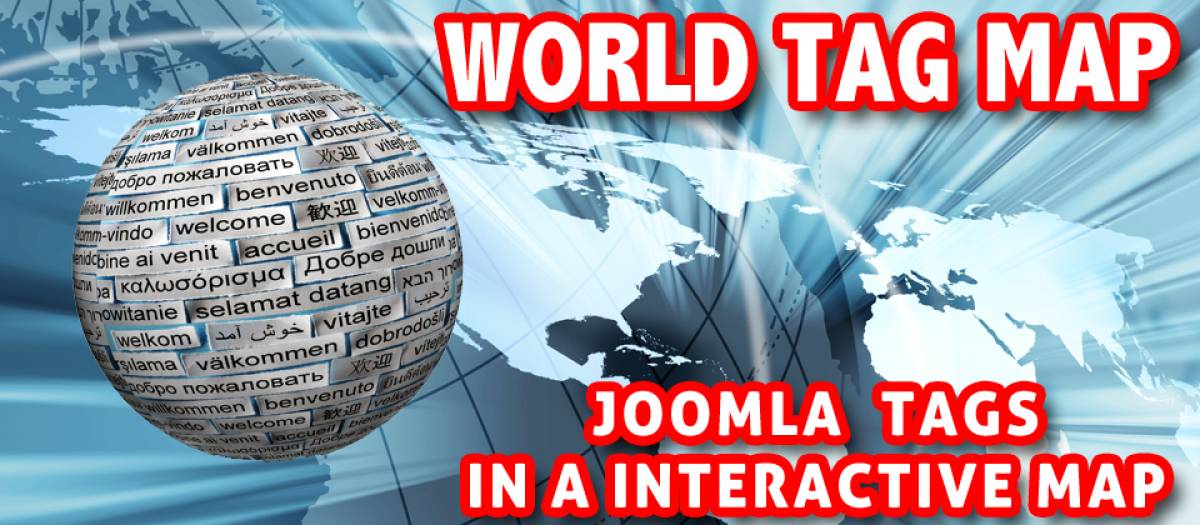 Features:
Configure your country color
Set the map background, colors, zoom
Enter a tag description and show it on a tooltip
Enable the tag link option
and more.
Vina Tags Popular allows you to select a module background image, background color, text color, outline color and more. This tool is totally customizable and skinnable using HTML and CSS to manipulate almost everything. This will be perfect for your site!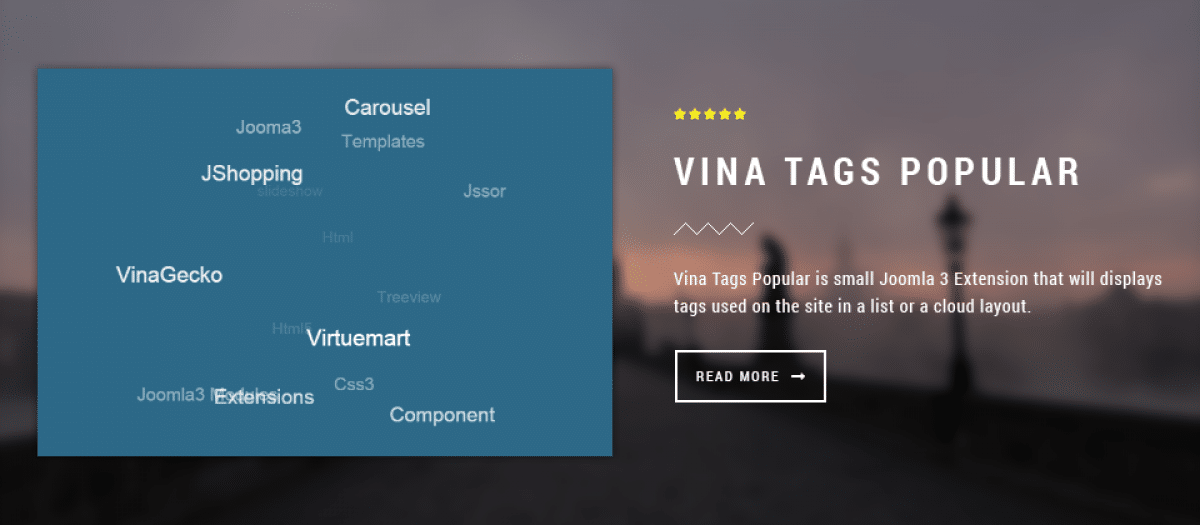 Features:
Support Multi-Language
Show tags used on the site in a List or a Cloud layout
Setup up-to 30 tags
Display number of items
and more.
Highlights:
Qi TagCloud – A perfect must-have Joomla Tags Extension for your content as well as your website. With it, you are able to set width and height,  font-weight,  tags underline and hover underline or border-radius. Don't miss it!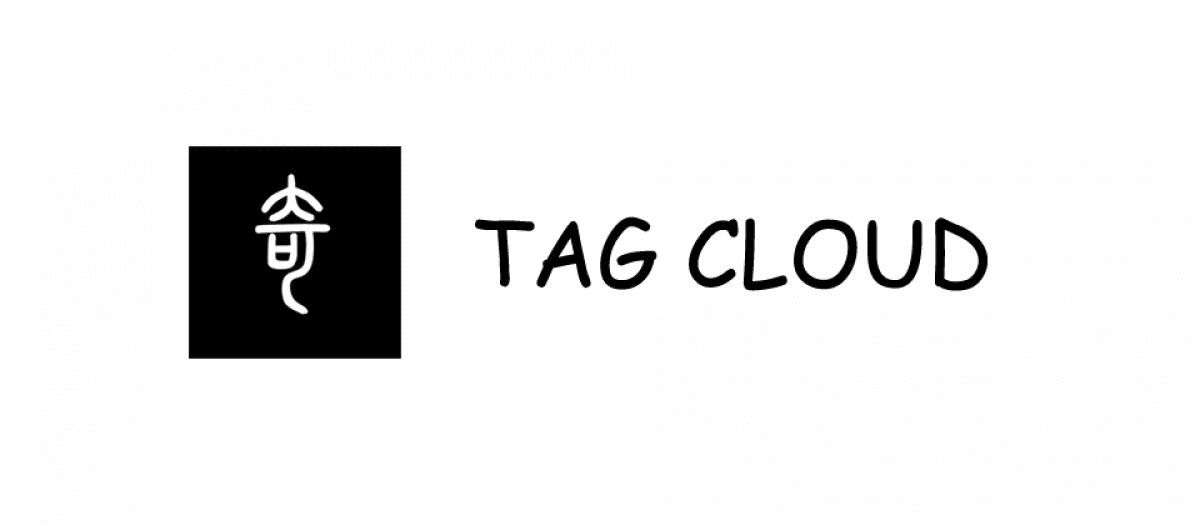 Features:
Set the maximum number of tags to display
Line-height and horizontal space ability
Generate randomly colorful tags
Support Google fonts
Set tags color, hover color, background-color
and more.
Highlights:
Quick and easy
Works well
Look good.
CW Tags is the last extension we want to mention in this article. In this Joomla Tag Manager, tags can be managed in category structure for easier tag management. Also, you can use the search with autocomplete, tag cloud using images or text and using tag sizes according to tag frequency or static size and so on.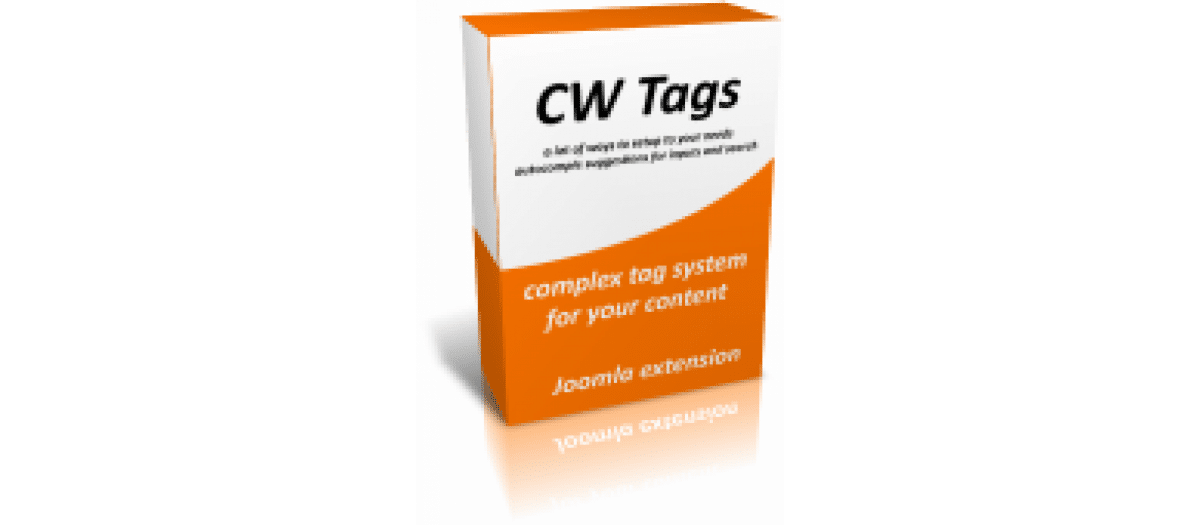 Features:
Text or image tags, under or above article content
Display tags above or under article content OR turn off
use  syntax inside the content
Autocomplete for search tag input and add tag input
Search with autocomplete, a tag cloud
and more.
Highlights:
Works fine
Friendly support
Good extension.
Conclusion
To sum up, we hope you can find the most useful Joomla Tags Extension to use on your website. Don't forget to share this with your friends and get more nice free Joomla templates!
You can leave a comment below whenever you need to help, we will reply as soon as possible. Thank you for reading!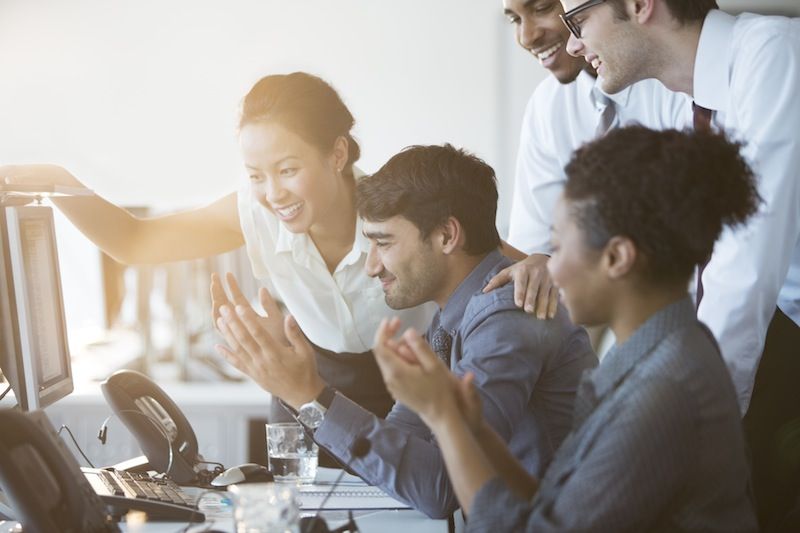 We're Digital Content Marketing team from AgeThemes Marketplace. We provide quality content for everyone who using open source CMS like Joomla and WordPress. If you have any questions or feedback, feel free leave your comment, we happy to assist you asap.