Are you looking for helpful WordPress appointment booking plugins to help you receive and manage bookings through your website? Whether you want to take bookings for individual time slots or entire days, there is a slew of WordPress plugins that may help. In this article,  We've compiled a list of wonderful Elementor Appointment Booking Plugins. As a result, you should be able to find a solid solution on this list for every way you need to work with bookings on your WordPress site.
Benefits of using Elementor Appointment Booking Plugins
Nowadays, clients are required to schedule appointments and make reservations for a variety of services. Previously, buyers of services had to pick up the phone and call the sellers to make reservations. This necessitated human resources, lineups, and a slew of logistical issues. To make a reservation or book an appointment in the modern world, all you have to do is go to the seller's website and complete the process in a minute or two. Therefore, you'll need one of the WordPress Elementor Appointment Booking Plugins if you have a website and want it to perform as such.
Top Popular Elementor Appointment Booking Plugins

Amelia is one of the basic and effective Elementor Appointment Booking Plugins. This plugin is well regarded among Elementor users all across the world. Amelia creates a comprehensive online appointment system for WordPress websites with many unique features. Moreover, it is possible to show a variety of services and products to website users for booking with the aid of this plugin. For professionals like as doctors, beauticians, fitness trainers, and consultants, this plugin offers fantastic booking tools.
Features: 
UX-focused design
PayPal and Stripe
Google Calendar integration
WooCommerce integration
Booking forms with custom fields
Automated email notification system
And more

WP Time Slots Booking Form is a useful Elementor Appointment Booking Plugin that allows you to create booking forms for time slots in the calendar. Essentially, you may design a form with a calendar on which the end-user can select times from the calendar and book them. Moreover, notification emails are sent to administrators to inform them that a booking has been completed, and confirmation emails can also be sent to the person who made the booking.
Features: 
The available time slots for each weekday and specific dates
The capacity of each time slot
Holiday / closed dates
Price for each time slot
Number of Months to display
Min and maximum available dates
Prices for different number of selected slots

Another popular WordPress Elementor Appointment Booking Plugin with a beautiful and user-friendly interface is Simply Schedule Appointments. You may personalize your booking calendar with custom colors, fonts, padding, and CSS using this Elementor booking plugin. Calendar rules, blackout days, custom email notifications, and even languages can all be included. In addition, the calendar may be inserted into any page builder, including Elementor, using the automatically created shortcode.
Features: 
Group event
Google Calendar Sync
Custom booking form fields
Conversion & Goal tracking
Team scheduling (for unlimited staff members)

Whatever services you provide, Booking and Appointment Calendar will fulfill all of your needs for creating a fantastic booking and appointment calendar system. Use it as the foundation for your appointment booking system on your website. There's no need to handle appointments manually anymore; this WordPress plugin will save you time and money while allowing you to simply book appointments. Moreover, this plugin allows clients to schedule meetings and identify the best time for them. Rescheduling or canceling them are two more alternatives.
Features: 
Service booking
Easy appointments and event scheduling
Flexible Customization
Google Calendar Sync
Payments & WooCommerce
Drag and drop custom fields
And much more

One of the most useful Elementor Appointment Booking Plugins is the Appointment Booking Calendar. To begin with, the plugin sets distinct time-slots for appointments, which is one of its most helpful features. As a result, it may be used for appointments in a variety of fields, including medical consultations, education, events, and transportation. Because the Appointment Booking Calendar is an Elementor block, you can use Elementor Page Builder to create appointment slots.
Features: 
Integrates with PayPal
Multi-lingual support
Supports Google Calendar, Outlook, and CAPTCHA
Allows to export appointment data to CSV files
Compatible with WordPress Gutenberg, and Elementor
Easily send emails to customers for booking and payment confirmations
Anh much more

Appointment Hour Booking is a WordPress plugin that allows you to create booking forms for appointments that include a start and end time. The end-user visually selects a start time from a list of start times depending on the "open" hours and service length. Furthermore, the duration is determined by the "service" that the consumer has chosen. Multiple services with varying durations, capacities, and pricing can be added to each calendar.
Features: 
Configure the data of calendar and schedule
Custom email notification for admin and users
Price and duration for each service
Automatically calculate start date
Support for Elementor blocks
Restriction of default, maximum, and minimum dates
And more

Hotel Booking & Elementor Integration is another great Elementor Appointment Booking Plugin that you can take advantage of the best services for your demands. To make it clear, this plugin combines a Hotel Booking plugin with Elementor to create a seamless experience. Furthermore, you can utilize shortcodes or widgets from the Elementor list to construct and maintain a home rental website, as well as a booking system, thanks to the seamless integration. To work properly, this plugin requires Elementor and the Motopress Hotel Booking Lite plugin.
Features: 
Set booking rules
Set seasonal pricing
Display bookings calendar
Custom accommodation details
Online search availability form
Easily reserve multiple accommodations
And more

Master Addons, a freemium plugin for the Elementor editor, has covered all of the essential elements and extensions. There are over 55 widgets included in the package. Master Addons will make your Elementor page editing panel seem even better. You'll see a variety of material, media, calls to action, buttons, and forms. Custom CSS is another useful free extension. For improved UI, it's sometimes necessary to use CSS code. Therefore, simply use your imagination to create any feature, section, or column that meets your requirements.
Features: 
Hour preservation style
Full background image style
Solid BG color style style
Content BG image style
And more
Conclusion
Which Elementor Appointment Booking Plugin do you use for your WordPress website? We hope you can choose the best one from our list to make your site more stunning and professional. Don't forget to share this post with your friends if you find it helpful.
Last but not least, let's visit us at Free Elementor WordPress Themes to explore more various WordPress Themes and templates.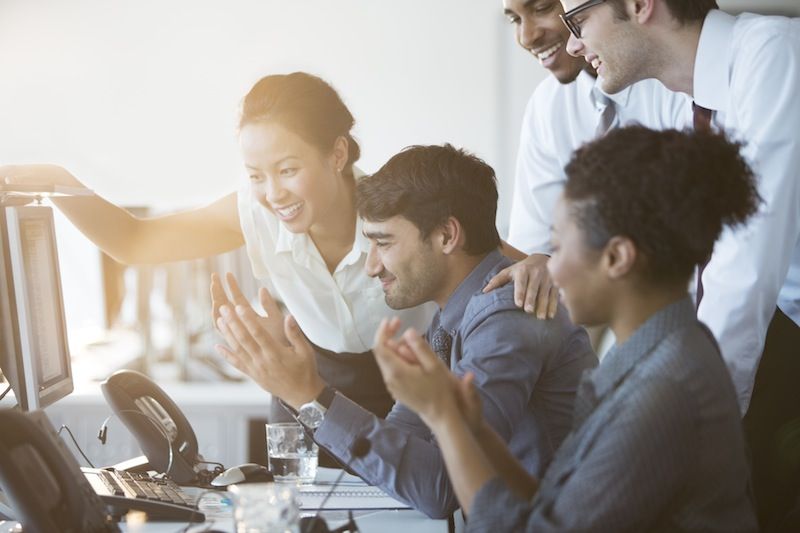 We're Digital Content Marketing team from AgeThemes Marketplace. We provide quality content for everyone who using open source CMS like Joomla and WordPress. If you have any questions or feedback, feel free leave your comment, we happy to assist you asap.