The Elementor page builder is already one of the most feature-rich page builder plugins available. However, if you want to maximize your design potential, there are a plethora of fantastic third-party Elementor add-ons available that extend the core plugin even further. Most of these add-ons provide you with a new set of Elementor widgets to utilize in your projects, while others bring new functionality or design options to existing widgets. Therefore, we've compiled a list of amazing Elementor Header Addons in 2022 in this post.
Things to consider while choosing Elementor Header Addons
Usability: Choose an easy-to-use addon to let you quickly add functionalities to your page.
Customization options: Addons offer a wide range of layouts, widgets, designs, and other features. Check to see whether those features may be tailored to your specific requirements.
Price: The cost of add-ons is one of the most essential considerations. The majority of the addons are free, but some require payment to gain access to the pro features of premium addons.
Active Installations: To ensure that an addon is trusted by a large number of users, look at its stats.
Updates: Select an addon that is regularly updated. Updates fix bugs and issues while also ensuring that the addon isn't abandoned.
Top Must-have Elementor Header Addons

ElementsKit Elementor addons is the first plugin we highly recommend for your site. This plugin is an all-in-one Elementor page builder plugin that comes with a slew of useful features. Moreover, you may also design header and footer templates with logos and menus using the Elements kit header and footer builder. So, select the page where you want the header and footer to appear. You can also choose to activate or deactivate the header and footer wherever you want.
Provided Features:
Header and footer builder
Megamenu builder
Cross-domain copy-paste
Social Feeds
Parallax Effect
Ready templates, blocks, and landing pages
Advanced table and many more!

Exclusive Elementor Addons gives you the most up-to-date and contemporary design for your page-building experience with Elementor. With an intuitive interface and a variety of adjustments, you can make your page and post designs stand out with 100+ highly adaptable widgets. In addition, you can develop websites in less time with a library of 800+ prepared blocks and 20+ ready-to-use themes. The pro version's header-Footer Builder allows you to create and customize your own header and footer layout.
Provided Features:
100+ customizable elements and extensions
Image Magnifier
Filterable Gallery
Lightweight and fast-loading
Unlimited Section Nesting
Incredibly Customizable options
Post Grid and many more

HT Mega is another fantastic Elementor Header Addons. It's a strong addon with 80+ elements and 360 blocks, all of which may be customized in limitless ways. This plugin lets you customize single, archive, tag, category, and search templates, designs, and layouts. Moreover, you can also display sales notifications or popups to show the orders that users have placed. It allows you to choose from four distinct ways for displaying your sales alerts. For a single page/post, you can also select your preferred header or footer.
Provided Features:
80+ elements and 360 Blocks
Header and Footer Builder
Promotional images, affiliates, advertisements
Easy digital downloads
Easily insert pricing tables, pricing lists
Many advanced features
And so on

PowerPack Addons for Elementor is the most popular addon, with a collection of strong Elementor widgets that extend Elementor's design. With 60+ Creative Elementor widgets, you can easily change settings and styles to suit your needs. Furthermore, you can construct imaginative and personalized Header and Footer layouts that fit your site's styles by employing this tool's unique Header & Footer extensions.
Provided Features:
60+ Creative Elementor Widgets and extensions
Header & Footer extensions
Lightweight, fast, user-friendly
Fully customizable
Professional support
Extensive styling options
And so on

Livemesh Addons for Elementor is a collection of fantastic, easy-to-use, and highly effective Elementor page builder extensions. This add-on offers widgets for everything you'll need to create a website with just a few clicks. A posts block can be used in a variety of ways to display your blog posts, events, news items, or portfolio. Moreover, you can use it to display the Youtube channel header and Vimeo user's account header, as well as some information, as you wish.
Provided Features:
Eye-catching design
Portfolio Grid addon
Odometers/Counters
Testimonials slider
Heading styles
Team Profiles extension
Best Posts Grid, Posts Block, and Posts Carousel
And much more

Master Addons is a collection of features that can transform an average website into something interactive and visually appealing. It provides a plethora of handy widgets. A basic image popup, stored section, or page template popup system can be used to build a filterable portfolio image gallery. In addition, it has a Header, Footer, and Comment Form Builder, as well as 100+ prebuilt templates for headers, footers, sections, and landing pages.
Provided Features:
70+ Addons, 20+ Extensions & 1000+ Sections
Header, Footer, and Comment Form Builder
Simple to use and customize
Widget support
Great support
And so on

Royal Addons for Elementor is a simple plugin that allows you to build anything and improve your site's functionality without touching a single line of code. It includes over 40 widgets that are specifically built for Elementor. In addition, you may use the Header Footer Builder with this plugin to construct one or more Header and Footer pages in a few simple steps without touching a single line of code.
Provided Features:
40+ available widgets for Elementor
Header Footer Builder element
Popup Builder
Easy to use
No coding request
Elementor Particle Effect
And so on

UltraAddons Elementor Lite is an Elementor Addons Plugin that includes several unique features as well as a ready-made widget. Using this plugin, you may design a whole website by drag and drop elements. This plugin makes it simple to create a complete website with a few simple clicks. Furthermore, you may create several unique headers and footers, as well as display WooCommerce mini carts wherever you like on your site.
Provided Features:
Custom Header &Footer for the whole site
Ready widgets
Advance Heading/Title/ Button
Dynamic content
Slider with Any content
Slider with Pre-build Template of Elementor
And much more

The next Elementor Header Plugin that you should not miss is Elementor Header & Footer Builder. Using this plugin, you can create an eye-catching header, footer, and block layouts. Furthermore, it includes numerous robust features that allow you to easily create various out-of-the-box sections for both the header and footer, as well as display header templates on the homepage or archive page.
Provided Features:
A wide range of inbuilt widgets
Compatible all WordPress themes
Ease to create an attractive design for header, footer, and more
Navigation menu
Optional to choose locations for showcasing
And much more

Mighty Addons for Elementor is an easy-to-use addition that includes all of the capabilities of free elements. It contains pre-designed template kits with all the necessary pages for your business, such as home, about, services, details, and so on. Moreover, simply import them and replace the dummy information with your own. It provides you with ready-to-use blocks or sections that you may place wherever on the website. Different blocks can be placed in different categories.
Provided Features:
45

+

Widgets & Extensions,

25

+

Template Kits and

150

+

Sections

Ease of Use
Regular Updates
Intuitive Integration

Fastest Growing Elements

Highly responsive & browser compatible
And much more
Conclusion
We hope this post has assisted you in finding the top Elementor Header Addons In 2022. Moreover, if you use any of these addons for your website, please share your thoughts in the comments area below.
Last but not least, come see us at Free Elementor WordPress Themes for more WordPress themes and templates.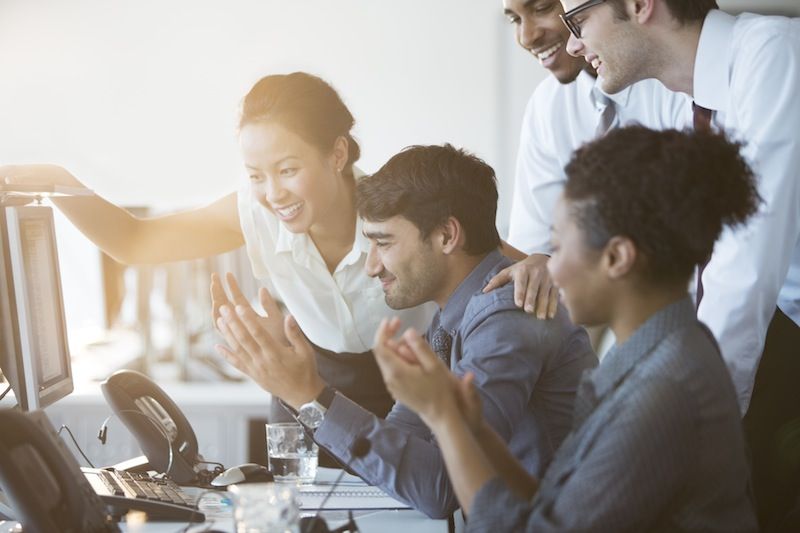 We're Digital Content Marketing team from AgeThemes Marketplace. We provide quality content for everyone who using open source CMS like Joomla and WordPress. If you have any questions or feedback, feel free leave your comment, we happy to assist you asap.