Joomla! is a free and open source content management system (CMS), which enables you to build websites and powerful online applications. Today, we share with you how to install a new Joomla Template and set it as default for your website.
Step 1: Find and Download your New Template
Choose a new Joomla Template you want to use for your website. Download and save it on your hard drive. You can download our free Joomla Templates, they're designed with beautiful and professional designs, all of them have free version for you to download.
Step 2: Upload the Template via the Extension Manager
After downloading Joomla Template, now you can login to the administrative area of your Joomla website and upload the template through the Extension Manager (Extensions -> Extension Manager).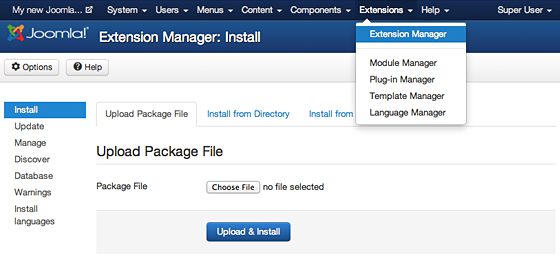 Step 3: Change your default Joomla template to the new one
Go to Extensions -> Template Manager.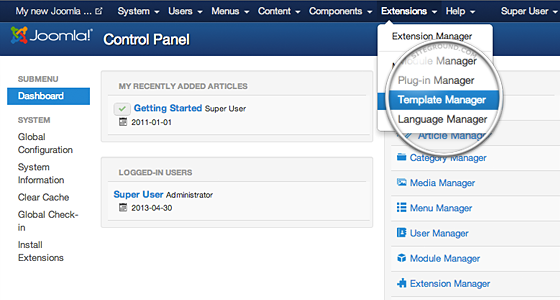 Here, you will see a list of the installed Joomla templates available for your site and the administrative area. Locate the one you want to use on your site and click on the star icon next to it.