Have You Known How To Uninstall Extensions Yet?
It's so easy to Uninstall Extensions from Joomla, if you want to remove components, modules and plugins from your Joomla site, then the first thing you need to do is to go to Extensions -> Extension Manager after accessing your admin panel.

Next, you click on the Manage link

It will appear a list of all the installed extensions on your Joomla! site. You can use use the Filter field to search for the extension that you want to uninstall, In this post, we will remove the Akeeba Backup component and all its modules.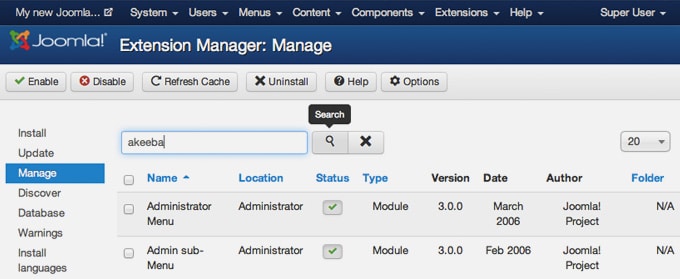 As you see, the Akeeba Backup component comes with additional plugins. If you want to remove all of them, select the checkbox fields next to each extension and click on the Uninstall button.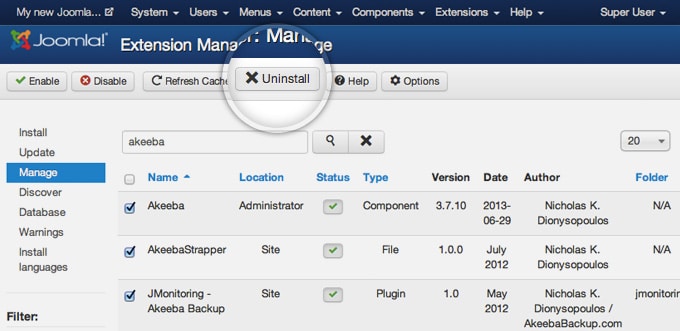 It's been removed from your Joomla site! It's simple, right? Now, visit your website and view results offline. Good luck!
Thanks for your reading, and if you have any questions with this blog, don't hesitate to let us know by leaving a comment.