Are you concerned about which is the best Elementor News Plugins among thousand of existing plugins in the current market? Don't worry anymore because this article will suggest a Collection of 9 Nice Elementor News Plugins In 2021. Now, let's start!
Does your site need to install Elementor News Plugins?
With Elementor users, it's necessary for you to find out a suitable plugin that can help you build news websites in a simple way. For this reason, Elementor News Plugin has been designed. This plugin is a great combination that can help you both extend the site possibilities and create news sites based on Elementor. Therefore, your content will become more attractive and interesting, making your site visitors land more time on your site. Now, it's time for you to discover the Collection of 9 Nice Elementor News Plugins In 2021.
Top 9 Excellent Elementor News Plugins

Blog Designer Pack is well-matched with all levels of website owners. This plugin offers many beautiful designs for you to present content. It also allows you to build news and magazine sites in some simple steps. This plugin has numerous features for your content showcase such as 7 blog layouts, shortcodes, and other customizable settings.

WP Latest Posts gives you a chance to present posts, pages, and other content as sliders. You can use this plugin to create news pages without any technical knowledge. It can work well with almost every page builder in the current market. With the support PHP snippet, you can configure the page layout effectively. Moreover, you are able to present content with a wide range of options from rows, fonts, colors, and more.

WP News and Scrolling Widgets is one of the dynamic and flexible Elementor News Plugins. This plugin is a wonderful solution for you to make use of the limited spaces of your site with news archives, scrolling, and thumbnails content showcase. Moreover, you are likely to remove any unneeded sections from your site easily.

Element Pack Lite offers over 40 elements for you to manage your site in your own wish. Besides, it lets you create news websites without writing any line of code or technical knowledge. In the premium version, you can find out the News TIcker widget, which helps you present news and other content in a visually appealing way. On the ground of that, you can display news with various options to increase the eye-catching effects.

Livemesh Addons for Elementor is an easy-to-installing plugin with several serviceable widgets. Thanks to the support from this plugin, you are able to turn your site into premium websites at ease. When upgrading in the pro version, you can make use of the Posts Block add-ons to present posts, news, and other information in a creative way. And, this plugin also supports your readers navigate smoothly.

Happy Addons for Elementor is a huge stock of Elementor widgets, templates, and robust features. With this plugin, it's possible for you to present news in particular and other content in general beautifully. It also offers more than 400 ready-made blocks and countless customizable options for you to customize your site. and display news in various stunning layouts.

News Ticker for Elementor Plugin is a free plugin for you to embed News Ticker on your site. You can pick any blog posts, customizable texts, and more in a visually appealing way. This plugin is an ideal choice for you to showcase the latest posts, news, and more in the connection with a news ticker. With Elementor compatibility, you can display content wherever your want without any restriction.

Ultimate Post Kit for Elementor offers many useful addons to help your brand stand out from other competitors. This plugin is SEO-optimized, multilingual, widget support, and integrated with CSS, HTML5, and more so that you can make your content highlight. It provides news portals and other layouts to help you showcase news and others in common and unique layouts.

In case you are finding a great plugin for both news and magazine sites, WP News is the best for you. This plugin comes with Elementor add-ons, widgets, and plenty of customizable options for you to showcase news as slider, grid, and tab. Moreover, it also features a fully responsive layout that can display perfectly on different devices.
Wrap up
We have provides the Collection of 9 Nice Elementor News Plugins In 2021. Hopefully, you can pick the best one from our list. And, don't hesitate to share this blog with your friends if it is useful.
Furthermore, with the purpose to help you upgrade your site, we offer you various WordPress Themes and templates that are diverse in layouts and prices. So, let's visit our site at Free WordPress Themes!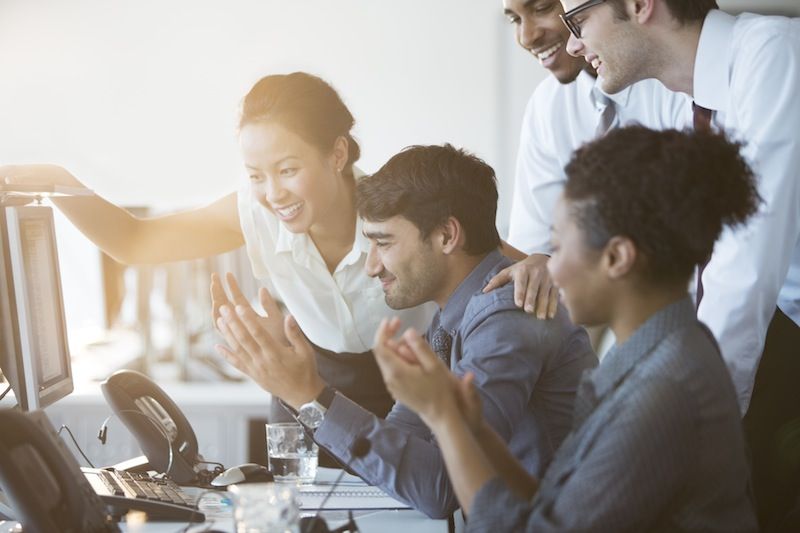 We're Digital Content Marketing team from AgeThemes Marketplace. We provide quality content for everyone who using open source CMS like Joomla and WordPress. If you have any questions or feedback, feel free leave your comment, we happy to assist you asap.