Do you realize that Elementor Map Plugins might help your business gain credibility? Placing a map on your website helps you to display your business's contact information and make it easy for people to find your location. Furthermore, the physical presence of your company aids in the development of trust and credibility among your customers. We've hand-picked the wonderful Elementor Map Plugins in this article so you can easily choose the best one on your website.
Should you use Elementor Map Plugins?
The answer is yes. Using an Elementor Map Plugin makes it easy to reuse and update maps across your website. This avoids the need to construct a new page every time you wish to add your map anywhere else on your website. Also, if you wish to update or alter the viewable places on your map, you won't have to manually edit the embedded code.
In addition to the locations, many of the plugins listed below will provide you with access to powerful features that will make it more useful. You may add filters, street views, and custom icons, as well as tweak the plugins to meet the needs of your website. Furthermore, once you've integrated the plugins, you won't have to build a new page or post only to incorporate the code again and again.
Top Must-see Elementor Map Plugins

The first plugin we want to show you is Travelers' Map. With the help of the Leaflet module and OpenStreetMap free data, you can utilize Travelers' Map to show your adaptable maps alongside blog content. In addition, you can use a few simple steps to add photos to your marker and adjust the popup appearance and text. Additionally, you may filter the postings by type, tags, and categories to make them ideal for use with maps. The feature that sets this tool apart is that it works with both Elementor and Gutenberg.

Multiple Map Marker is the amazing plugin that will answer whatever needs your company has for displaying maps. You may select from a variety of map types, including road, satellite, and more while utilizing this tool. Furthermore, you will not be limited in your ability to change the content of the infobox that you shut on your maps. In addition, once you've finished installing this plugin, you'll have access to 10 different color marker Pin Icons, four different map kinds, and other unique features.

WP Google Maps is one of the most used Elementor Map Plugins that we want to recommend for your site. This is the perfect plugin to use if you want to effortlessly include a Google map or a store locator in all of your posts and pages. It also lets you customize the style and feel of your contact page maps, delivery area maps, route maps, and other maps to match your WordPress themes. Furthermore, you have the option of creating as many Google maps with markers as you like.

Next, there's Interactive World Map, which is one of the must-have Elementor Map Plugins that meets your need. To display a World map anywhere on your website or post, simply use a simple shortcode. This plugin also has a completely responsive and mobile-friendly style, allowing your site to maintain and render seamlessly on any device. Last but not least, it comes with an easy-to-use and beautiful editing interface for your map creation.

The next plugin you should not overlook is Essential Addons for Elementor. With 70+ imaginative elements and expansions, this is a formidable Elementor collection. As a result, by utilizing this plugin, you may not only create beautiful maps but also improve your Elementor Page Builder editor experience. The Advanced Google Map feature in the premium version allows you to customize the configuration, map types, marker icons, and much more.

Mihdan: Elementor Yandex Maps Plugin is a must-have Elementor Map Plugin. It's an SEO-friendly application that allows you to display many pins on the same map for various addresses. It also supports a variety of map formats, including road maps, satellite images, hybrid maps, terrain maps, and so on. Moreover, you can easily alter the content of your pins with the Elementor text editor.

CBX Map is designed to assist you in creating and displaying appealing maps. This Elementor Map Plugin is extremely easy to use, with a fully responsive interface, and additional adjustable settings to assist you in creating your ideal maps in just a few simple clicks. Your consumers will be able to search for places with ease if you use this plugin, and you will be able to customize its appearance and feel to match your own designs.

Among the great Elementor Map Plugins,  OSM Map Widget for Elementor is the perfect choice for your site. This plugin is based on OpenStreetMap and includes a number of useful features for your business to create a unique map, such as the ability to add infinite markers, modify zoom level styles, and customize parameters. This plugin works with Elentor Page Builder and allows you to quickly add numerous types of optional API keys to the settings page.

Alpha Google Map for Elementor is the next Elementor Map Plugin on the list. If you upgrade to the pro version of this plugin, you will get the most out of its functionality as well as enhanced premium features. This plugin includes features such as customized map pins, an info-box with picture gallery features, complete responsive live editing, and more.

Elementor Addon Elements is a great choice for people using Elementor to build their site because it comes with 24+ widgets and extensions. This plugin includes Google Map, a fantastic Elementor add-on Element for displaying maps on your website. You can easily add several places to a single map thanks to its excellent support. Furthermore, you may choose from a variety of map styling options using this application.
Final Words
To summarize, we have shown a list of 10 popular Elementor Map plugins for you to pick from. Hopefully, this article has been beneficial to you and your site's development.
Thank you for reading, and we also offer dozens of stunning but advanced themes and plugins designed specifically for Elementor users. Let's go to Free Elementor WordPress Themes for more information!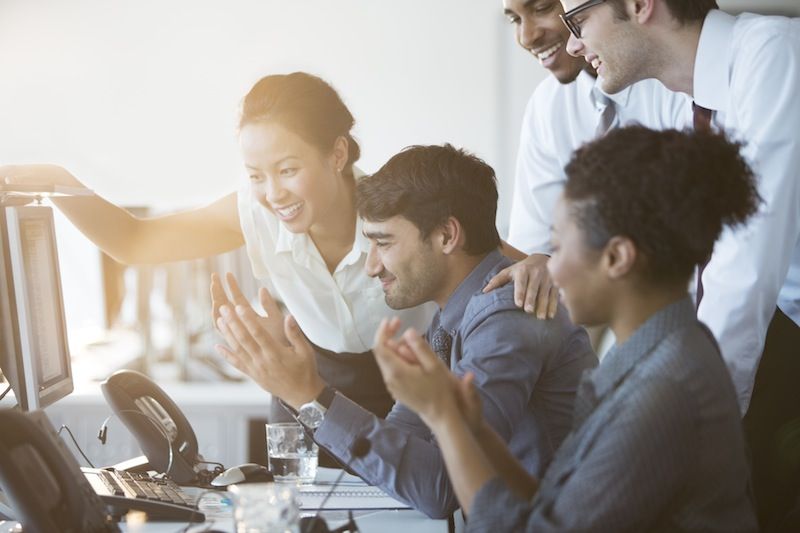 We're Digital Content Marketing team from AgeThemes Marketplace. We provide quality content for everyone who using open source CMS like Joomla and WordPress. If you have any questions or feedback, feel free leave your comment, we happy to assist you asap.