This post is for you if you're looking for the finest free Elementor forms plugin. One of the most vital elements of any website is a contact form. Using a solid free form builder can also help your website develop exponentially. In this post, we've compiled a list of the free Elementor Form Plugins For WordPress to assist you in selecting the best one for your needs.
Why Use Elementor Form Plugins For WordPress?
The Elementor Form Plugin is a valuable tool for webmasters who want to develop a variety of different forms. Elementor Form Plugin, for example, can be used to create contact forms, order forms, exam forms, and much more with ease. Furthermore, several of these plugins come packaged with additional plugins and integrate nicely with Elementor, giving you the opportunity to successfully differentiate your site from the competition. Now it's your turn to look over the list!
Top Great Elementor Form Plugins For WordPress

The Void Contact Form 7 Widget is the first highly-recommended Elementor Form Plugin on this list. This plugin will add a new element or widget to the Elementor Page Builder when it is installed. In this case, you may select and drag-and-drop your contact 7 forms from the drop-down list in a few simple steps. Additionally, you can create and configure your contact form right from the Elementor editor with this plugin. You can also customize the input style, label, sending button, and other features to your liking.
Features:
Add CSS directly from Elementor
Drag-and-drop
Single contact form 7
Shortcodes support
Multiple style options
And more

The Lead Form Builder Plugin combines a contact form builder and a lead generator into one convenient package. Many popular Page Builders, including as Elementor, Brizy, and Gutenberg, are included in this plugin. You can use it to construct a variety of contact forms in general, as well as registration forms, newsletters, and other forms in particular. Text, email, URL, number, text area, radio, checkbox, date, and dropdown are among the 9 field kinds provided to facilitate the creation of contact forms.
Features:
Elementor and shortcode compatible
Prebuild forms
Easy to use shortcodes
Create unlimited forms
reCAPTCHA integrate
24/7 support available
And much more

Metform is another amazing Elementor Form Plugin we want to recommend for your site. This is an Elementor extension that allows you to simply manage any contact forms as well as alter their design. Furthermore, you permit the creation of any type of contact form in a short period of time with no restrictions. Because this plugin is built on Elementor, it will function with Elementor and any device. As a result, your forms will be compatible with all screen resolutions and sizes.
Features:
Mobile-friendly and fully responsive
Export entries as CSV
Accept collected data as PDF form submissions
Sort, filter, analyze or export data in several styles
Compatible with all devices
And much more

WPForms is one of the fantastic Elementor Form Plugins For WordPress with a 5-star rating. It uses a drag-and-drop interface to allow you to quickly and easily create many types of WordPress forms. You may, for example, create limitless forms without writing any code, safeguard contact forms from spam with the built-in honeypot, receive unlimited responses, and receive responses by email with the freemium version. If you're just beginning to start, this should cover the majority of your requirements.
Features:
Responsive Mobile Friendly
Drag & Drop Form Builder
Instant Notifications
Form Templates
Marketing & Subscriptions
And more.

Ninja Forms is also available as a freemium plugin, allowing you to use it for free to construct basic forms on your WordPress site. This plugin is a popular WordPress form builder plugin in and of itself. Moreover, Ninja Forms' free edition has roughly 27 field kinds, including reCaptcha, which protects your forms from spammers. This plugin has an easy-to-use drag-and-drop form builder.
Features:
27+ field types
Multi-step forms
User analytics
Submission exports
Front-end submissions
Akismet and reCAPTCHA integrations for spam protection
And more.

One of the most useful Elementor Form Plugins to mention is the Calculated Fields Form. It allows you to easily create web forms that include calculated fields. And, depending on the input data from other fields, the output value will be determined. This plugin also includes text-editing functions, advertising services, and much more. Furthermore, with many control and edit choices for text fields, slider controls, radio buttons, and other elements, you can easily adjust your forms to make them more visually appealing.
Features:
Create multi-page forms
Templates for forms
5 pre-built sample forms
Support for multiple fields of different types
Visual form builder with formatting options
Calculate time between dates
Store form submissions in the database
Calculate financial operations
And more.

EleForms is the next popular Elementor Form Plugin that you should not hesitate. To connect and store all of your favorite Forms from Contact Form 7, Gravity Form, and other popular contact forms, Elemento Forms requires no coding experience. Because this plugin is based on Elementor Page Builder, it will perform flawlessly. You may also use the visual builder to quickly place layout and styles, as well as release submission data.
Features:
Pick CF7, Gravity Form, Ninja Forms, and style within Elementor page builder
Export the submissions data with just 1 click!
STORE All your Form Submisssions!
Advanced security features
And more.

Contact Form 7 Entries Plugin is one of the most popular Elementor Form Plugins for saving and organizing form submissions in a sensible manner. With this plugin, you can easily manage all of your contact forms, filter them, pin them, and do so much more. You may also easily export gathered contact forms in CSV format. Furthermore, this plugin allows you to put forms wherever you want on your site and publish data without any restrictions.
Features:
Elementor support
PDF form submissions
Advanced security features
Simple to set up multiple recipients
Export the submissions data with just 1 click
And so on

The next Elementor Form Plugin worth considering is Contact Form 7 Widget. This plugin is great for individuals looking for a plugin that can aid with Contact Form 7 creation, redirection, and other tasks. It also allows you to keep all of the submissions and organize them in a logical order. It's compatible with both Elementor Page Builder and Gutenberg blocks, and it comes with a variety of stylistic options. Furthermore, you have the option of displaying your contact form wherever on your website.
Features:
Drag and drop the widget
Custom Styling Options
Show Contact form in any place on your website
And much more

Tripetto is the last Elementor Form Plugin on our list today. This is an excellent tool for making your form design stand out among millions of others. Moreover, this plugin allows you to create a variety of forms, including contact forms, customer satisfaction forms, quizzes, exams, and more. The Tripetto form builder plugin will store all of the collected submissions, which is the plugin's main feature. The sophisticated form calculator block, Autoscroll form face, and Automate form data workflows with notifications are also included in this plugin.
Features:
Create a variety of forms
No code require
GDPR proof
No third-party required
WordPress popular and editor plugins compatible
And so on
Final Words
Have you discovered the most effective Elementor Form Plugins for your website? Also, if you have any questions or concerns concerning the Elementor Form Plugins, please tell them in the comments section below. We'll be happy to help you with any issues you may have.
We also included a large range of WordPress themes and templates designed just for Elementor. So, if you want to boost your site's capabilities, come join us at Free Elementor WordPress Themes!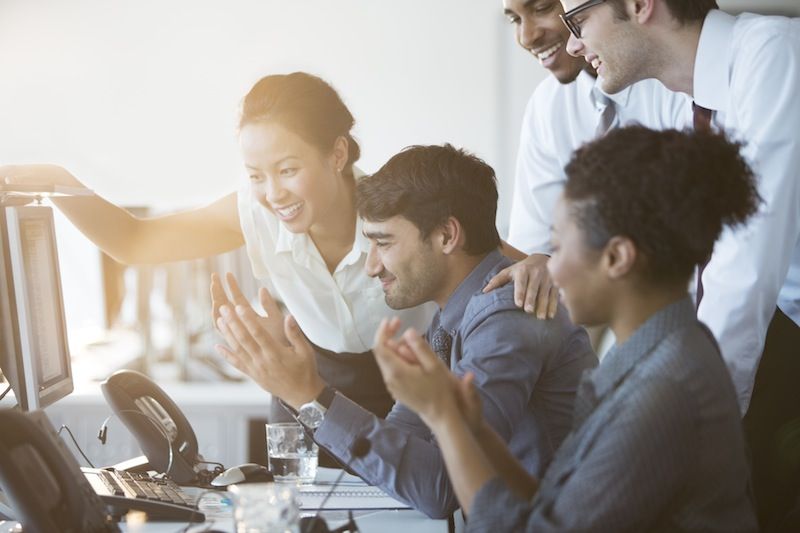 We're Digital Content Marketing team from AgeThemes Marketplace. We provide quality content for everyone who using open source CMS like Joomla and WordPress. If you have any questions or feedback, feel free leave your comment, we happy to assist you asap.