Sometimes, you need to change WordPress username because of many different reasons. Whatever your reasons, we are here today to bring you 3 methods with a detailed guide to do this task smoothly. So, let's get started now!
Is it easy to change WordPress Username?
To be honest, changing your WordPress Username will be a simple task if you follow one of the three ways we suggest below. You won't need to take much time to complete this issue. However, we recommend that you should try the first and second methods to change WordPress Username since you are able to implement all steps on your admin dashboard. It's quite easy and you don't need to access your phpMyAdmin (the third method).
Let's change WordPress Username with 3 methods
Add a new user and remove the old one
This is the first way to change WordPress Username that you should try because it is convenient and time-saving. All you need to do is add a new user and remove the old user account.
In order to do that, firstly, it's necessary for you to have a new email account for your new username. After that, log in to your WordPress admin dashboard, then go to Users -> All Users.
This place will show you all the user accounts on your WordPress website, so let's select the user account you want to remove and click on the Delete button. Now, there will be 2 options for you to select, if you hope to keep all the content of the user, simply click on the attribute all content to + your account.
Finally, press the Confirm Deletion button. It's time for you to create a new user.

Change WordPress Username with free plugins
We will bring you 2 plugins to help you change WordPress Username, they are Username Changer and Easy Username Updater. Here are the tutorials for using both of them.
Use the Username Changer plugin
If you choose the Username Changer plugin, let's open Plugins -> Add New -> Enter the plugin's name on the search bar -> Click on the Install Now -> Activate button.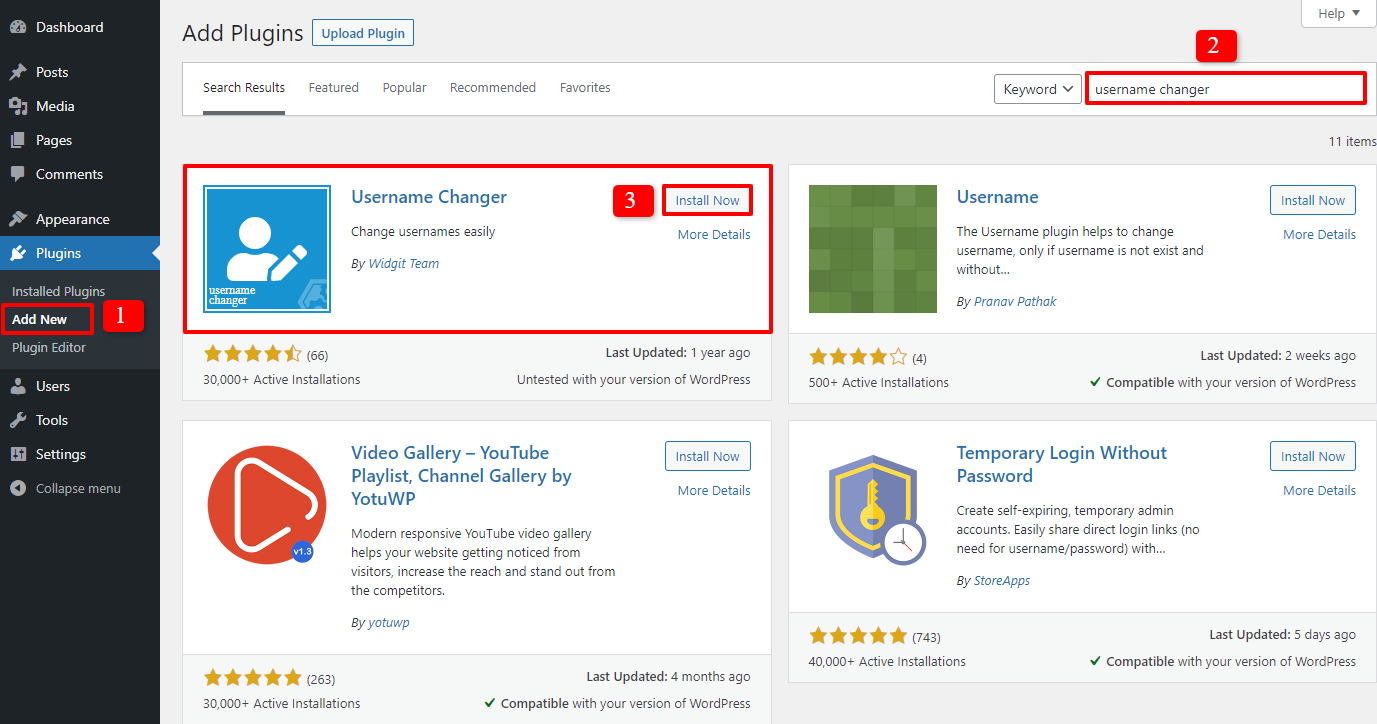 After activation, please navigate to Users -> All Users -> select the username you need to modify -> Edit.
In the next step, all you need to do is scroll down and find the Change Username option which is in the Name section.

In the box, simply fill out the new username you want to alter, then press on the Change Username button.

The final step is to click on the Update User button at the end of the page to store your updating. Now, everything is done!
Use the Easy Username Updater plugin
In case you don't want to use the first plugin to change WordPress username, let's try Easy Username Updater.  Of course, the first step is to download, install and activate the plugin.
After that, go to Users -> Username Updater -> Select the username you want to change -> Click on Update button.

Next, in the Update Username section, in the second option: New Username, let's enter the new username and then simply click on the Update Username button. It works now!

Change WordPress Username via phpMyAdmin
The final way to change WordPress Username is to change the database with your phphMyAdmin. This method is not recommended anyway. If you still want to use it, let's follow the steps below:
Log in to cPanel -> Find and click on the phpMyAdmin icon.
If the WordPress database is not already chosen, please select it.
The database table appears -> click on the wp_users option -> Edit the username you need to change.
Enter the new username in the user_login field -> Click the Go button to store the new username.
Congratulations! It's done!
Final words
In short, it's not complicated for you to change WordPress Username. We mean the task is easier and simpler than you thought. Do you succeed in this task after following the methods we show you today? If yes, don't forget to share the blog with other WordPress users to help them.
Last but not least, in case you have an intention to renew your site appearance, why don't you check out our responsive and brilliant Free WordPress Themes here?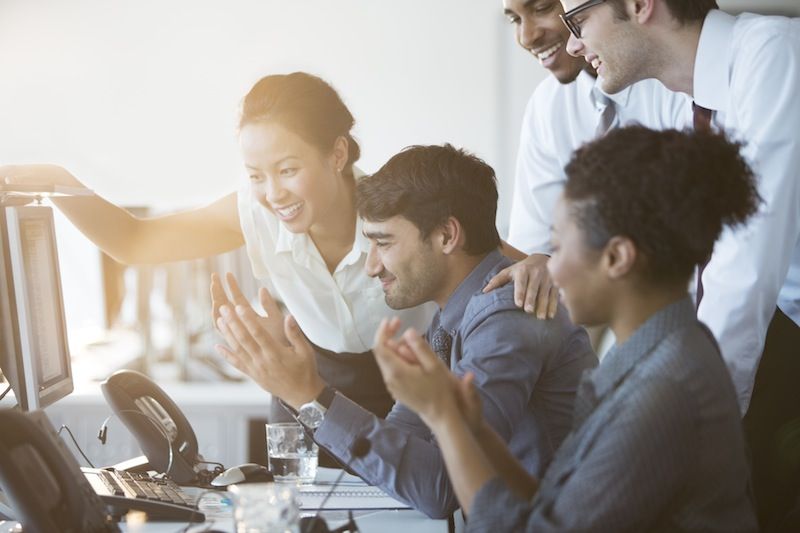 We're Digital Content Marketing team from AgeThemes Marketplace. We provide quality content for everyone who using open source CMS like Joomla and WordPress. If you have any questions or feedback, feel free leave your comment, we happy to assist you asap.