These days,  there are a ton of WordPress Sports Plugin out there, too, which can help you focus your site and its content to exactly what your audience looks for in your niche. We want to take a look at some of the stellar ones that can really up to your game. Let's start now!
Why do we introduce WordPress Sports Plugin?
We highly recommend it for your sites because using WordPress Sports Plugin will support you to manage your sports website, players, teams and so on effectively. Furthermore, you can utilize, customize and control it easily without the coding required and much effort.
Top Amazing WordPress Sports Plugins

Football Pool sports plugin will allow the logged in users of your blog to predict outcomes of matches and earn extra points with bonus questions. You can simply add your teams and match info for another competition.
Provided Features:
Users can predict match outcomes
Automatic calculation of the pool ranking
You can add bonus questions for extra fun
Add your own teams and match info to use the plugin
Import or export the game schedule
Automatic calculation of championship standing
Highlights:
Easy to implement
Fast support
Many options

WP Club Manager is designed to create and manage a sports club related website using popular CMS, like WordPress. Meanwhile, to say, with the help of this plugin, you can manage multiple profiles, create player profiles, and stats. Furthermore, you can instantly highlight fixtures, player, results, table and sponsor info using different widgets on your Website.
Provided Features:
Manage multiple teams in your club
Player and staff profiles
Player performance ratings
Full player statistics
Informative club profiles with club stats
Fixtures and results
Automatically updated league tables
Match statistics and reports
Manage club sponsors
Highlights:
Nice
Great support
Easy to use

JoomSport is one of the simple and powerful WordPress sports plugins which is completely user-friendly. Being equipped with all the features itself gives it the tag of the best sports plugin. You will be able to solve all the problems at every stage of your event using this plugin.
Provided Features:
Over 23 sports for use
League types including team and single
Provide thorough statistic for team and player
Add map and description for the venue
Add and edit information of coaches, referees, and others.
Integrate with a mobile app.
Highlights:
Simple
Powerful
User-friendly

Team Rosters is one of another free WordPress sports plugins. It lets you create a custom post type for each player including a list of fields for adding the attributes of that player. Furthermore, when you fill the player info – it can be done on an individual, player by player basis, now there is the ability to import multiple players details by using a CSV file.
Provided Features:
Manage rosters for multiple sports teams
Built-in formats
Several views of rosters
A player gallery
A Teams custom taxonomy
Highlights:
Easy installation
Great support
Clean

This plugin saves you a lot of work and time in managing your club. You can manage data for all your members, manage your club's competitions and matches, and manage invoices. Moreover, by enabling the competitions feature, you can create as many competitions for your members as you wish.
Provided Features:
Ability to create or add competitions
Ability to set featured image for members
Use shortcodes to publish data of members, invoice, matches, etc.
Use widgets to show member birthdays and current matches
CVS-file supported for export/import member data.
Highlights:
Extremely flexible
Effective
Great support

SportsPress is one of the best WordPress plugins which will transform your WordPress powered blog into a fully configurable team. Furthermore, this plugin has a number of plugins that allow you to create player statistics, league calendar, sports-specific team pages, and much more. If you run a sports site and you are looking to showcase your team or even your entire league, then this plugin is best for you.
Provided Features:
Equation Builder
Club Profiles with Player List
Automated League Standings with Club Logos
Events with Player Performance
Events Calendar
Player Profiles & Statistics
Player Lists
Staff Profiles
Select Current Club and Previous Clubs
Season Archives
Highlights:
Simple
Great support
Clean code

AnWP Football Leagues is the best plugin for any football website. This plugin includes a number of distinct, strong, and adaptable features. This plugin is capable of matching live comments with events. There is also a bracket arrangement for the knockout stages. AnWP Football Leagues delivers football data through external APIs, which you may import.
Provided Features:
Intuitive admin UI
Match lineups, substitutes, stats, events (goals, cards, substitute, penalty shootout), video, staff, referees
Automatic standing calculation (or manual)
Custom colors in Standing table (for clubs or places)
Template system (ability to override output layouts in your theme)
RTL support
And much more
Highlights:
Nice tool
Excellent support
CONCLUSION
Having a WordPress Sports Plugin is very essential for any website. By using it, you enable manage your sports site effectively. In addition, don't forget to visit our free WordPress themes to get some designs for your site. Hope you dig it and choose the most suitable for your choices. Let's start to enjoy it!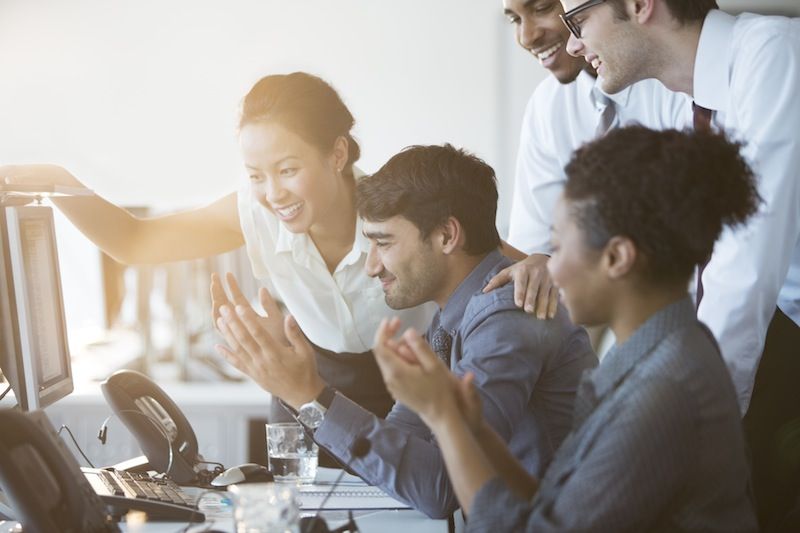 We're Digital Content Marketing team from AgeThemes Marketplace. We provide quality content for everyone who using open source CMS like Joomla and WordPress. If you have any questions or feedback, feel free leave your comment, we happy to assist you asap.