In this article, we will highly recommend the best WordPress PWA Plugin for your site. So now, let's take a look at the list I provide you below and grab the best one!
What are the benefits of the WordPress PWA Plugin?
These days, the number of mobile users is increasing effectively. Delivering your websites into a native app on mobile devices can help you enhance your user's experience effectively. In order to do it, you need to install a WordPress PWA Plugin which can also bring a lot of other benefits to your site. For example, it can add to home screen prompts, provide offline accessibility, fast load as well as a push notification.
Top Wonderful WordPress PWA Plugins

Progressive WordPress enables you to insert progressive web app features for your website easily. In addition, this WordPress PWA Plugin also allows your users to insert your site into their home-screen as well. Moreover, by sending push notifications, this plugin can keep your users engaged on your site effectively.
Provided features:
Send push notifications
Make your website reliable
Provide an integrated user experience
Add progressive web app features
Highlights:
Excellent app
Just perfect
Amazing

This WordPress PWA Plugin enables you insert the power of the progressive Web Apps for your AMP and WP easily. Besides, thanks to PWA for WP & AMP plugin, you are able to get your site to your audience's home screen. It can also work instantly such as an APP with offline support.
Provided features:
Easily change start URL
Caching Strategy for PWA enabled assets
APP Banners in Home-screen
UTM Tracking
Continuous Development
OneSignal support with multisite
Cache Expire option
And more
Highlights:
Excellent plugin
Awesome
Fantastic

PWA is a wonderful WordPress PWA Plugin which is a great place for you to implement support for Web App Manifest, HTTPs as well as Service Workers in WordPress. Moreover, this plugin is very reliable that can load instantly without displaying the downasaur even in the uncertain network condition.
Provided features:
Respond quickly to user interactions
Load instantly and never show the downasaur
Feel like a natural app on the device
Provide the PWA building blocks
Highlights:
Very exciting
Very much needed
Easy to configure

Super Progressive Web Apps is a popular plugin which consists the best mobile web and mobile apps so that you are able to generate a superior mobile web experience. Furthermore, using this plugin can allows you to exchange your WP site into a Progressive Web App in real-time.
Provided features:
Show the "Add to home screen" notice
Aggressive caching of pages
Edit the Application Name and Application Short name
Set the start page of your PWA
Set custom offline page
Change the color of browser address bar of Chrome
Set Accelerated Mobile Page version of the start page
And more
Highlights:
Five stars
Simply amazing
Work brilliantly

WordPress Mobile Pack is a great WordPress PWA Plugin that you can use to transform the content of your site into a progressive mobile web application. What's more, you can also have the ability to customize the appearance of your mobile web app so that it can resemble your brand identity.
Provided features:
Choose what pages you want to display
Access to multiple app themes
Customize your mobile web app's appearance
Loading the mobile web application
Add to Homescreen
Highlights:
Works well
Perfect plugin
Very solid plugin
This WordPress PWA Plugin enables publishers, bloggers as well as content creators to go beyond the responsive web design as well as apply their current mobile presence. Progressive Web Apps also provides support for Android and IOS and it totally integrates with Google Chrome, Android, Native Browser and Safari as well.
Provided features:
Web Push Notifications
Premium Support
Rich UI/UX
Automatically translate your mobile web app
Offline Mode
Add to Homescreen
Maintenance and hands-on support
Highlights:
Awesome
Popular plugin
Promising

By using WebSuite PWA Plugin, you are able to transform the content of your mobile site into a PWA. Moreover, this plugin includes multiple app themes and you can also show configurations to be able to select from. It also provides support for all smartphones and tablets and integrates with many browsers such as Google, Chrome, Android, and Safari as well.
Provided features:
Easily integrates with Google Analytics
Add the mobile web application to the home screen
Increase engagement by sending web alerts
Customize the appearance
Preview display settings
Highlights:
Conclusion
Having a WordPress PWA Plugin is very essential for any website. By using it, you can enhance your mobile users' experience effectively. In addition, don't forget to visit our free WordPress themes to get some beautiful designs for your site.
Thank you so much for reading! If you have any questions, please leave a comment below, we will reply as soon as possible!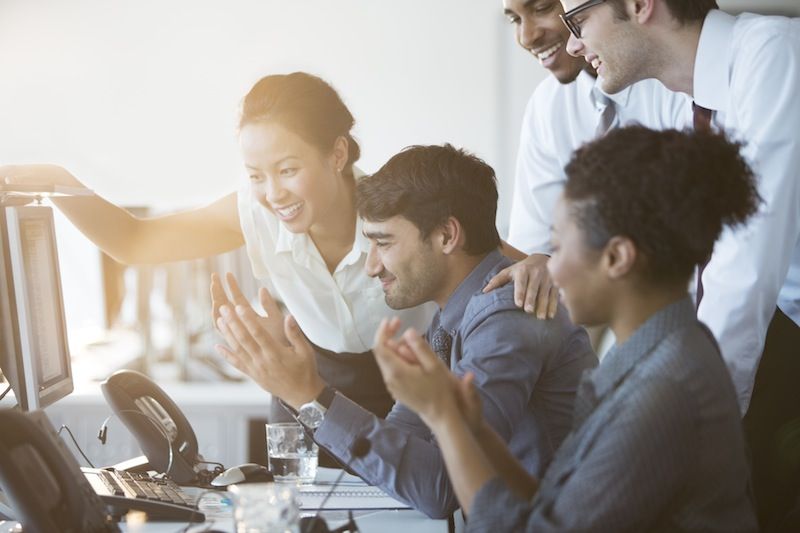 We're Digital Content Marketing team from AgeThemes Marketplace. We provide quality content for everyone who using open source CMS like Joomla and WordPress. If you have any questions or feedback, feel free leave your comment, we happy to assist you asap.