Have you been concerned about how to present an eye-catching Popup on your WordPress sites without compromising existing designs? If yes, this article will be the best solution for your brands. This is because we have hand-picked a collection of 9 Must-have WordPress Gutenberg Popup Plugins among thousands of current plugins to help you save much time and effort when searching for the most suitable one.
What are the benefits gained from WordPress Gutenberg Popup Plugins?
A good WordPress Gutenberg Popup Plugin will make the email addresses of your site's visitors turn into email subscribers easily. Therefore, you can boost your sales significantly and spread your marketing campaigns effectively. What's more? All of the WordPress Gutenberg Popup Plugins in this collection are totally free and customizable, so you can modify the look and feel of them to meet your WordPress theme and style in no time.
Top 9 Must-see WordPress Gutenberg Popup Plugin

First and foremost, let's take a look at Gutentor. By using this theme, you can add beautiful videos to your sites for advertising or to support your marketing plans very well. Additionally, it also allows you to use videos from Youtube, Vimeo, or even popups to display on your WordPress sites. Last but not least, thanks to the assistance of the advanced video control options, it is free for you to modify and apply pre-designed templates for your popup showcase.

Secondly, Hustle is the next impressive and attractive WordPress Gutenberg Popup Plugin for your site development. With the support of this plugin, enhancing the number of your customers' email addresses is increasing simple. You can present popups in terms of opt-ins or slide-ins form, marketing popups, and more in some simple steps. Also, it is 100% responsive so that your site will automatically adjust to fit any device. And, you can customize any items to make them more beautiful via the customization options.

Thirdly, Modal Guten Block is one of the most outstanding WordPress Gutenberg Popup Plugin in this article today. It is completely compatible with WordPress Gutenberg editor, making it so easy to use. Besides, you are able to make the most of its customizable options such as title background color, alignment, and more. Last but not least, it is so simple for you to choose from text links. external class, or other methods to start.

Another useful WordPress Gutenberg Popup Plugin in this list is Stylistic Modals. It will assist you to create many eye-catching but strong popups with unlimited types and styles. In addition, you are able to change the appearance of its to match your site design at ease. What's more? This WordPress plugin also gives you chances to present the popup content in a visually appealing way.

Next, Otter is one of the best WordPress Gutenberg Popup Plugin that you should not overlook. It works well with Gutenberg, so you can extend your site's possibility efficiently. By installing Otter, you enable to not only design but also adjust popups in no time. Other stand-out features of this plugin include drag-drop efficiency, over 50 templates, and CCS assistance, etc.

Popup Maker will give strong support to help your brand stay ahead of your competitors. This plugin permits you to insert various content into popups such as images, countdown, HTML, Video, and so on. Moreover, it is so wonderful for you to mix various elements into one popup. On the ground of that, you can make your popups more beautiful and impressive that can capture customers' attention the first time they visit your site.

The next amazing Gutenberg WordPress Popup Plugin that we want to discuss is OptinMonster. This is one of the most favorite WordPress plugins with hundreds of downloads. Thanks to the support of this theme, you are able to convert the emails addresses of your site visitors into email subscribers. Besides, it is also valuable for your business to present marketing plans, applications, notices, and more without any difficulty. It is also an SEO-friendly and simple-to-use plugin.

FooBox comes with 100% responsive and astonishing popup designs, which are able to adjust to render smoothly on any gadget. In detail, it can automatically adjust the sizes of images, button controls, and so on. You can use it to add a popup with photos, descriptions, and much more without writing a line of code. Furthermore, it also integrates with a wide range of images gallery plugins in WordPress.

Finally, Qubely is an ideal Gutenberg WordPress Popup Plugin that is created to meet any demands of your brands not only for popup design but also for your site improvement. With the great assistance of this plugin, you obtain opportunities to produce multiple video popups in your own way. As a result, your products, services, and other creativity' works will be shown off in a stunning way. In addition, you can modify the typography, animation, and other elements simply.
Conclusion
To conclude, if this article is useful, why don't you share it with those using Gutenberg? If you have any problems, feel free to comment below.
Free WordPress Themes consist of countless WordPress themes and templates that can draw your site to the next level of professionalism. Let's give it a look to find out the best well-matched themes suitable for your budget and existing design!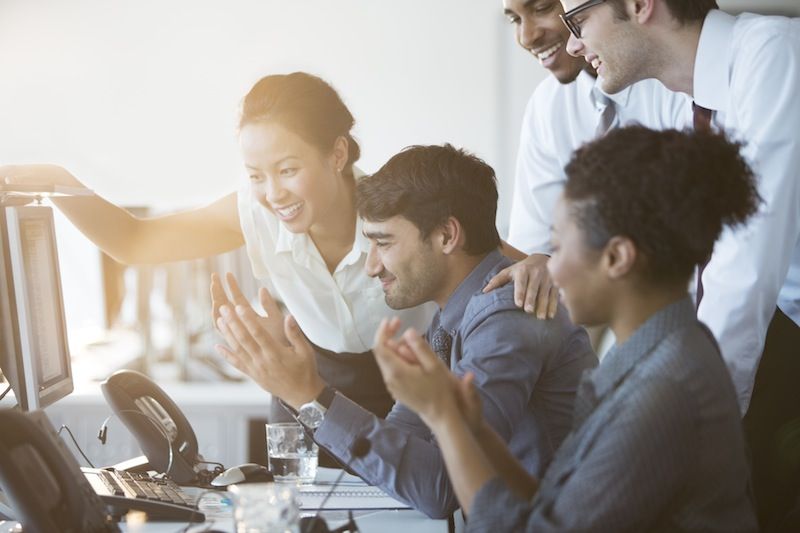 We're Digital Content Marketing team from AgeThemes Marketplace. We provide quality content for everyone who using open source CMS like Joomla and WordPress. If you have any questions or feedback, feel free leave your comment, we happy to assist you asap.