Well, there are thousands of WordPress plugins that come in handy for adding great functionalities to your website, this may make you feel confused. Therefore, we decide to provide you a collection of the Top 12 Best WordPress Contact Form Plugin In 2021 together with a detailed analysis for you to choose from. Each plugin has a unique feature, you are sure to choose the one with your concerned features.
Why you should use WordPress Contact Form Plugin?
If you want to make your website more user-friendly by allowing the site visitors to get in touch with you in a simple way, the WordPress Contact Form plugin should be all you need. By using it, you enable to design a form for getting in touch with your customers extremely simple and quick.
Top wonderful WordPress Contact Form Plugin

First of all, Contact Form builder is one of the most effective plugins of any WordPress website. This plugins works properly with all versions of WordPress. Another feature is its fully responsive, you can see it on whatever device you want. So we tried to create for our users an easy and user-friendly plugin. We hope you will like our plugin.
Provides Features:
Easy install and use
Works perfectly with all versions of WordPress
Fully Responsive
Add Unlimited fields
Required option for any field you need
Easily move fields positions
16 different field types
And more
Highlights:
Easy to use
Effective
Nice looking

Secondly, we want to introduce you a useful plugin is Contact Form 7, which enables you to customize the form and the mail contents flexibly with simple markup. This form supports a lot of tools such as Ajax-powered submitting, CAPTCHA, and etc. Let's install it right now to design a beautiful contact us page.
Provides Features:
Manage multiple contact forms
Customize the form and the mail contents flexibly
Highlights:

This is a rich plugin with a lot of features. Firstly, WPForms permits you to create beautiful contact forms, payment forms, feedback forms, subscription forms, and other types of forms for your site without wasting much time. Second, WP Form is fully responsible, so your contact form will almost always look perfect on all devices such as mobiles, tablets, laptops, and so on.
Provides Features:
Create beautiful contact forms, feedback form, etc.
100% mobile responsive
Use CAPTCHA and Honeypot method to stop spam contact form submissions
Display location information about your users.
Manage form permissions and add access control rules
And much more
Highlights:
Ninja Forms Contact Form is one of the great tools for you to install. You can use this form to create a beautiful as well as user-friendly that will make your website become professional. You also design complex forms like a pro with a dedicated support team at your back. Another feature is that you are able to customize email notifications from any form.
Provides Features:
Drag and drop form builder
27+ field types
Regular updates
Dedicated support
Customizable form templates
Fully responsive, SEO, & mobile friendly
Beautifully matches your theme's design decisions
Translated into 16+ languages
And much more
Highlights:
Rich
Beautiful
Professional

This Formidable Form Builder is a nice tool for you to design the most extendable online form builder plugin. The purpose of this form is that we want to give you the perfect tools to save time and create complex forms in a quick way. Furthermore, Formidable is fully responsive., so your WordPress forms almost always have a great look at all devices such as desktop, laptop, tablets, and smartphones.
Provides Features:
Drag & drop and advanced form builder
Complete entry management for forms and surveys
Build smart surveys with beautiful reports
Accept credit card payments right from your website.
Create data-driven web applications
Design powerful quizzes or web calculators.
And more
Highlights:
Great support
Good looking
Powerful

Contact form plugin by BestWebsoft for WordPress website is the best solution for getting messages from clients right to your email address. Download, initiate and glue [bestwebsoft_contact_form] shortcode on any page, post or gadget to show the structure. Modify the structure styles and substance effectively with the pre-form choices.
Provides Features:
GDPR Compliant
Data validation before the submission
Send a copy of the submitted message to the email
Responsive Layout
Editable field labels
Required fields
Change the width for the contact form
And much more
Highlights:
Friendly
Fully responsive

This is a lightweight plugin to create a customized contact form. A very simple contact form also has fields for Name, Subjects, Messages as well as Email. The checkbox is a private ad numeric captcha that is so simple. You can customize your structure through the settings page or by adding properties to the shortcode or the gadget.
Provides Features:
Create a customized contact form
Privacy consent checkbox
A simple numeric captcha.
Adding attributes to the shortcode or the widget.
And more
Highlights:

Contact Form and Lead Form Elementor Builder Plugin is a great and perfect tool. This plugin is compatible with all page builders like Elementor, Brizy, SiteOrigin, Gutenburg, etc. Another feature is that it permits you to design beautiful and attractive contact forms. The module accompanies virtually all field choices needed to make a Contact structure, Registration structure, Newsletter and contain Ajax based drag and drop field requesting.
Provides Features:
Create unlimited contact forms for unlimited sites.
Lead Form Styler Elementor addon available.
Create contact forms with 9 field types: text, email, URL, number, radio, checkbox, etc
Use prebuild forms or add your own. A contact form template is included.
Three form sizing options available.
Lead Form Styler Elementor addon available.
Auto Responder Feature Available.
And more
Highlights:

Contact Form 7 Multi-step Forms enables you to make one page or post for each progression in your multi-step structure measure. In the event that you have 3 stages, make 3 pages/posts. You will require the URLs to these while making your structures. Let's install this plugin right now!
Provides Features:
Create one page or post for each step in your multi-step form process
Create a Contact Form 7 form.
Place your cursor at the end of the form.
Repeat for each form in your multi-step form process.
Highlights:
Easy to use
Great support

Simple Basic Contact Form is a clean, secure, plug-and-play contact structure for WordPress. Minimal yet adaptable, SBCF conveys clean code, strong execution, and convenience. Nitty-gritty, no contrivances, simply a straight-up contact structure that is anything but difficult to set up and alter. You are able to display the form anywhere using a shortcode or template tag.
Provides Features:
Display form anywhere using shortcode or template tag
Sends descriptive, well-formatted, plain-text messages
Blocks spam and protect against malicious content
Contact form is easy to configure via the plugin settings
Provides a blazingly fast, well-optimized contact form
Code is lightweight, flexible, and standards-compliant
Highlights:

Everest Forms plugin provides you a lot of simple and easy ways to create any kind of form contain contact forms. The plugin is fast, extendible and fully mobile responsive. Everest Forms is exceptionally planned keeping convenience, effortlessness as a main priority. The structure settings, administrator boards are exceptionally natural with a perfect plan.
Provides Features:
Create unlimited forms without any restrictions
Drag and Drop Form fields
100% responsive form template
Supports multiple column layout
Shortcode support
Multiple email recipient
Mulitple email notifications
Smart Tags for dynamic email message, subject and more.
View Form entries from your dashboard
And much more
Highlights:

WeForms plugin isn't only a structure manufacturer, it can do much beyond what you can envision. It really brings every one of your structures made in your creative mind into the real world. Consider making any structure in your mind and you can manufacture it with a couple of snaps with weforms totally bother free.
Provides Features:
Unlimited forms
Predefined and customizable templates
Drag & drop builder
Real-time Live Preview
One page submission via AJAX
Field customization options
And much more
Highlights:
Easy to install
Powerful
Nice support
Conclusion
All in all, we have already shared your Top 12 Best WordPress Contact Form Plugin In 2020. Thus, we hope that this blog can help you to design your contact form effectively. Moreover, don't forget to get more Free WordPress Themes here.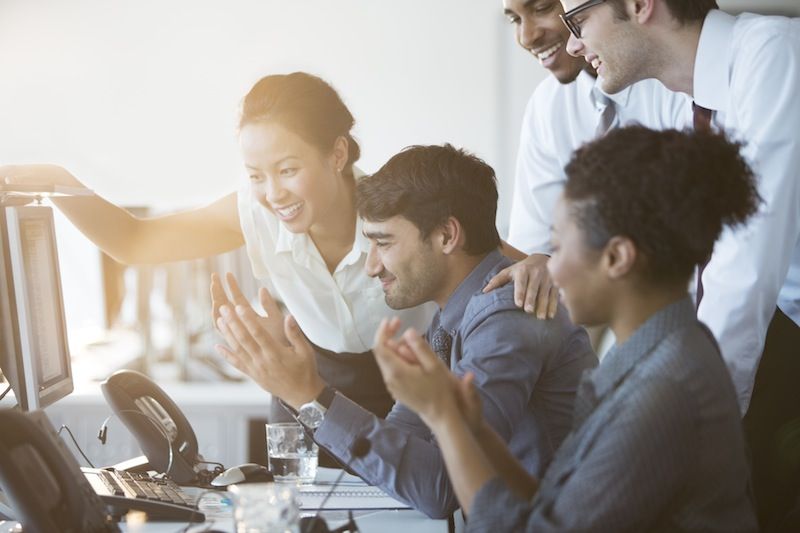 We're Digital Content Marketing team from AgeThemes Marketplace. We provide quality content for everyone who using open source CMS like Joomla and WordPress. If you have any questions or feedback, feel free leave your comment, we happy to assist you asap.