Running a WordPress website can be a lucrative source of money. Making a website into a membership site is a popular approach to monetize it. This method is perfect for content writers who are interested in business but do not necessarily want to run an eCommerce store. Instead of selling products, you can offer exclusive content that is maintained by a membership system. Therefore, we will go through some of the Impressive Elementor Membership Plugins to help you reduce the scope of your search for membership plugins that integrate with Elementor.
Reasons You Should Use Elementor Membership Plugins
Creating a membership site that works with Elementor is easier than ever before thanks to Elementor Membership's help. You may not only expand your Elementor editor's capabilities, but you can also restrict non-members' access to the material. This plugin is always eager to help you, whether you want to limit sections of your content or the full thing. In addition, you'll also have the option of categorizing your site's visitors into different levels and conditions. As a result, you have the ability to earn whatever quantity of money corresponds to your creativity.
Top 10 Must-see Elementor Membership Plugin

If your site will have numerous membership levels, ARMember will make it easier to manage them. This plugin allows you to build limitless membership tiers with a trial period and multiple payment cycles, allowing newcomers to try out your services before committing. In addition, ARMember allows you to feed content to members on a predetermined schedule. In addition, you can make money from visitors by using the content restriction and pay-per-post tools to monetize posts and courses that aren't part of your membership plans.
Provided Features:
Elementor and Gutenberg support
Unlimited Membership Levels
User-friendly interface
Email Notifications With Template
Captcha Free Anti-spam Facility
Provide in-built support for payment gateways
And so on

Simple Membership is an easy-to-use membership plugin for WordPress sites with core functions and a user-friendly design. Even if you have no prior knowledge of web programming, you may easily create a membership site. This membership site plugin allows you to build an unlimited number of subscription levels for both free and paid memberships. Therefore, Simple Membership's billing options are also adaptable, allowing you to offer digital material such as online courses for a one-time fee or a monthly subscription.
Provided Features:
Easy Installation
Members Area
Automated System
Unlimited Access Levels
Content Protection
Manually Approve Members
Payment Gateway Integration
And more

Next, we'd like to introduce Ultimate Member, one of the most popular and highly rated Elementor Membership Plugins. With this plugin, you can quickly and easily create membership sites. It also allows you to easily embed a variety of user-profiles into your website. Last but not least, you can extend Ultimate Member's functionality by combining it with other extensions.
Provided Features:
Content restriction
Conditional nav menus
Member directories
Custom user roles
Conditional logic for form fields
Show author posts & comments on user profiles
And more

WP Private Content Plus is one of the useful Elementor Membership Plugins for protecting your website's content. This plugin offers a powerful content restriction function that lets you restrict access to specific posts, pages, and custom post kinds based on a user's login status and role. In addition, the plugin also creates member profile pages for you and includes a member search function with numerous filters. Additionally, WP Private Content Plus can restrict access to certain products for some members if you want to create a members-only store.
Provided Features:
Restrict content for Guests or Members
Private Page for user profiles
Restrict menu for members, guests, user roles, user groups
Create and manage unlimited free and premium membership levels
Assign/ remove membership levels to/from users by the administrator
And more

LifterLMS allows you to create training-based membership sites in a few simple steps. Furthermore, it enables you to design and sell your online courses without restriction. Affiliate WP, WP Fusion, and more popular plugins are included with LifterLMS. Apparently, you may link over 1500 different apps to your WordPress LMS websites with the help of Zapier. Finally, LifterLMS offers a variety of subscription choices, including regular memberships, content restrictions, private group discussions, and more.
Provided Features:
Online course
Course marketplace
Training-based membership site
Internal training portal
Special widgets designed for Elementor
And more

Paid Member Subscription is the next must-have Elementor Membership Plugin in our list. Creating membership websites is now easier than ever before thanks to the help of this plugin. You may also accept online payments, limit content showcase, and perform other tasks without writing a single line of code. Additionally, it includes the Elementor and WooCommerce plugins.
Provided Features:
Content restriction
Membership payments
Members management
Membership emails and messages
Hierarchical subscription plans
Free trial and sign-up fees
Woocommerce integration
And more

Paid Memberships Pro is a freemium membership plugin, despite its name. That is, you can use it for free, though with limited functionality. The plugin's core functionality is essentially free. The included add-ons distinguish Paid Memberships Pro from other versions. The plugin's free version includes 19 add-ons, while the paid versions include more. Moreover, Paid Memberships Pro provides you with a variety of options for not only creating but also maintaining your membership sites.
Provided Features:
User-friendly interface
Create unlimited membership levels
Manage your full membership data
Integrate with popular payment gateways.
Elementor and Gutenberg support
And more.

The myCred Paid Membership Pro addon gives you a lot of options when it comes to creating and improving your membership sites. First and foremost, You can have complete control over the pricing and content restrictions for each level of your membership site by using this plugin. Additionally, you can earn myCred points for membership purchases, renewals, cancellations, and expirations. It also has a myCred Elementor integration that helps Elementor users.
Provided Features:
Reward or deduct myCred points based on actions
Add myCred as a payment gateway
Custom Messages and Notifications
Display myCred Exchange Rate, Point Balance, and Total Amount on checkout.
Elementor and Gutenberg support
And more
Final Thoughts
All of the plugins on this list are excellent choices, so we recommend that you utilize this post and its comparisons as a starting point for your own search. Moreover, you can use Elementor to create better landing pages, limited content, and anything else that helps you develop a better membership site, regardless of the membership plugin you pick. Do you have any more questions about these plugins? Please post your questions in the comments section.
Don't forget to visit our Free Elementor WordPress Themes to take advantage of the best WordPress themes and templates designed just for Elementor.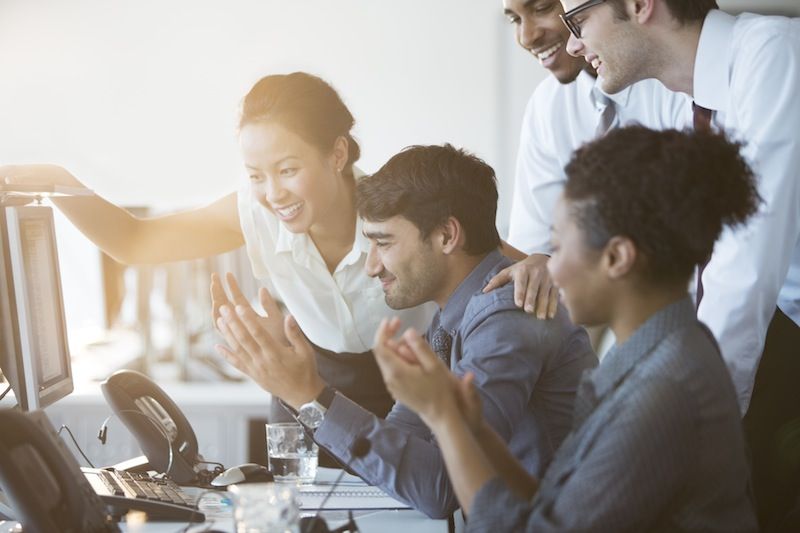 We're Digital Content Marketing team from AgeThemes Marketplace. We provide quality content for everyone who using open source CMS like Joomla and WordPress. If you have any questions or feedback, feel free leave your comment, we happy to assist you asap.