Are you running a travel business? Do you want to build a professional and flexible travel booking system on your website? In this blog, we will provide you with a list of excellent WordPress Travel Booking Plugins that will help you lift your travel or tour agencies. Now, let's check them out.
The advantages of using WordPress Travel Booking Plugins for your website
The introduction of the WordPress Travel Booking plugin is considered an impressive breakthrough, which brings travel businesses tons of benefits. First and foremost, it helps their customers easily make room reservations, book flight tickets, and much more that meet their needs.
Secondly, it supports travel businesses in simplifying the process of creating and managing their work. You can add unlimited tours, hotels, and resorts and set room/tour prices, display customer reviews, set room availability, and much more. Another amazing benefit is that you can earn unlimited commissions via affiliate marketing.
It is the reason why you should take advantage of installing the WordPress Travel Booking Plugin to boost your travel website. Nevertheless, which is the best Travel Booking plugin among unlimited ones in the market?
In today's blog, we have listed a list of 8 Best WordPress Travel Booking Plugins for your website.  Now, it's time for you to explore them and find out your favorite one.
Let's explore Top 7 WordPress Travel Booking Plugins

WP Travel Engine has been trusted by over 8,000 travel agencies worldwide. By using this plugin, you will save a lot of time to build an attractive travel booking website. Additionally, this plugin is also a perfect choice for travel agencies, tour operators, trekking companies, or anyone who is going to build a travel website. Moreover, it is extremely easy to use and set up. You can create and add unlimited tours with a few clicks. One of the most remarkable features is that  WP Travel Engine allows your customers to find tours that suit their needs quickly.
Key features:
Booking Email Notification
Booking Details
Discount Coupon
Destination Page
Activities Page
Advanced Trip Search and Filter
Smart Travel Booking Process
Payment Processing
Progress Bar
and much more

By installing this plugin, you can provide your customers with a better experience and help them quickly book favorable flights, hotels, car rentals, insurance, and much more. Additionally, you will have a chance to earn up to 70% of the commission via plenty of travel affiliate programs. Then, your earnings will be shown in your Travelpayouts dashboard and paid every month through 5 various payout methods.
Key features:
11 customizable tables with flight information
2 customizable tables with hotel prices and info
All widgets including Aviasales, Hotellook, Booking.com, Omio, Hotels.com, and many others
Support plenty of languages
Support different currencies

Yatra is famous for its flexibility & easy setup process and plenty of customization options. It lets you modify any pricing and other availability options from the availability calendar. Besides, you give you the ability to manage multiple bookings in stages and automatically send notifications to your clients via email. Another benefit is that you can get great support from professionals timely.
Key features:
Add Travel & Tour Package with no limit
Simple & Smart booking process
Flexible/Dynamic Pricing with pricing label
Dynamic frontend tabs
Availability calendar with dynamic day-wise pricing
Booking Calendar
Inquiry form
Unlimited Travel and Tour Categories
Support a lot of languages
Discount Coupon
Tax Option
and much more

WP Travel Engine is definitely an effective solution for travel booking websites. With the support of this plugin, travel agency owners have the ability to follow all the bookings and inquiries without logging into the site. Besides that, there are a collection of powerful features for operating a travel website successfully such as full data reporting, itineraries booking, payment processing, and much more. It is also compatible with most themes and prevalent plugins.
Key features:
Unlimited number of tour packages
Tour filters
Tour Extras
Painless Booking System
Full Data Reporting
Payment System
Multiple pricing and Multiple dates
Tax Options
User Dashboard
Trip Facts
Email Notification

WP Travel Blocks integrates seamlessly with the WP Travel plugin. Thanks to that, you can showcase as many trips and tours as you want on your travel website. Also, it has the ability to address various components including text, images, buttons, and tables. By using this plugin, you can even build a new trip page by adding various blocks from the plugin.
Key features:
Put up search forms
Showcase by trip/tour types
Showcase featured trips
Showcase trip facts
Showcase by trip/tour types
Showcase featured trips
Showcase sales offers
Put up search forms
Showcase trips/tour locations

The first impression about this plugin is that it is extremely easy to use and customize. It will take you less than 5 minutes to build an eye-catching travel booking website. This plugin also includes tons of extraordinary features that are useful for travel websites such as unlimited Tour Packages, tour details with FAQ and gallery, Google map feature for tour location, Tour day-wise details information adding. Plus, if you purchase the pro version, you have a chance to get more advanced features like adding a custom email to the customer as booking confirmation.
Key features:
Manage Ticket Type, Quantity, Prices, Category & Organizer
Extra Service with Price & Quantity Management
Show Location Using Google Map
Option of Adding Start Date, End Date& Time
 Support All Payment Method
Cross Browser Support
Responsive and SEO Friendly

WP Hotel Booking is also a cost-effective solution for those who want to add more booking features to their travel booking website, especially the hotel booking website. It permits you to easily manage multiple components in a professional way including coupons, rooms, bookings, customers, and much more.
Additionally, it allows your clients to block special dates. There are many other outstanding features involving multi-currencies, authorized payment, WooCommerce compatibility, and much more.
Key features:
Complete Hotel Booking System
Room Management
Bookings Management
Customer Management
Coupon Management
Pricing Plans Management
Extra Packages Management
Block Special Date Management
Reports + Multilingual Ready
Multi Currencies
4 Payment Gateways
The final verdict
Have you chosen the best WordPress Travel Booking plugin for your website? Honestly, each plugin will come with different features and functionalities. Therefore, you should consider and choose a good plugin that meets your requirements. If you are keen on any plugin, let's share with us your choice in the comment section below.
Moreover, do you want to build a beautiful travel website? Our website specializes in providing plenty of stunning free WordPress Travel Themes that will help you create an attractive site without effort.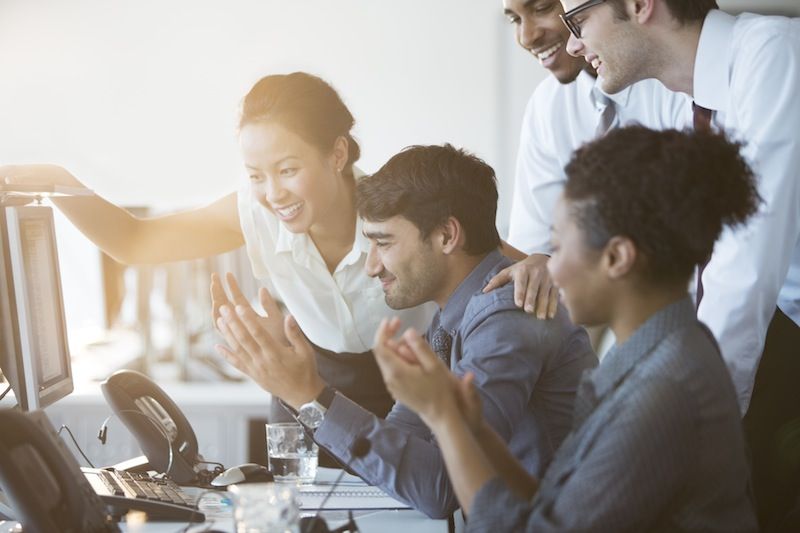 We're Digital Content Marketing team from AgeThemes Marketplace. We provide quality content for everyone who using open source CMS like Joomla and WordPress. If you have any questions or feedback, feel free leave your comment, we happy to assist you asap.