These days on the market, there are thousands of Analytics Plugin and you may feel confused because you do not know what is the most suitable for you. Therefore, today we provide you this collection of top best WordPress Google Analytics plugins that may be useful for you. Let's refer to our blog and make your own decision!
Why is the WordPress Google Analytics Plugin important?
As you know, Google Analytics is an effective service that controls the traffic of your website. By integrating this tool on your site, you are able to see all of your traffic details without having to leave the WordPress dashboard. As a result, WordPress Google Analytics Plugin is a useful tool to boost the traffic of your site remarkably.
Top Nice WordPress Google Analytics Plugins

This Google Analytics WordPress Plugin is the most complete Google Analytics plugin for WordPress that's easy and powerful. Thanks to using this plugin, you are able to enhance your traffic and sale effectively because you know how people find and use your site through this plugin. Besides, it also helps you to enable all advanced analytics tracking elements with just a few clicks.
Provided features:
Content Report
Quick google analytics setup
Google Analytics dashboard
Google analytics
Custom Dimensions Report
Disable UserID and author name tracking
Offer Easy Opt-Out link
Universal tracking
Google absence tracking and affiliate link tracking
Custom dimensions tracking
And more
Highlights
Easy to use
Much actionable information
Manual implementation

This Google Analytics WordPress module gives track returning and recorded clients, control Javascript event, notice interruptions, browse email battles. Slimstat Analytics also allows you to display reports in widgets or directly in posts and pages through some simple shortcode. In addition, various WordPress sites are using this plugin.
Provided features:
Access to an individual access log
Addition short-codes to your locales
Altogether consistent with the European GDPR guidance
W3 Total Cache, WP SuperCache, Cloudflare
Help for hashing IP area
Right IP geolocation
Highlights:
Fast and powerful help
Fills in true to form, gathering information
Satisfies every single significant need

This WordPress Googles Analytics plugin is a free module for the Woocommerce business. Moreover, you can utilize the most recent presented components of Google Analytics. It permits you to track to a client over your business starting from thing sees because of a page. Progressed eCommerce is just aided by Universal Analytics.
Provided features:
Quick and straightforward arrangement
Helps four most recent reports
Helps customer checkout usefulness
Set your nearby cash
Google Analytics Opt-Out
IP Anonymization
Highlights:
Variable item
First-rate support
The most exhaustive EE module for GA

This Google Analytics Dashboard permits you to follow your sites by utilizing the most up to date following code. In this way, you can see the fundamental Google Analytics details in your WordPress arrangement. Furthermore, this module is additionally absolutely adaptable because of alternatives.
Provided features:
Google Analytics for AMP
Examination report
Label supervisor following
Dashboard for WP on multi-site
Outbound link tracking
Custom Dimensions Tracking
And more
Highlights:
A strong little module
The pleasant variety of alternatives
Incorporation basic and direct

This Google Analytics WordPress Plugin embeds Google Analytics occasion following to all Contact Form 7 structures sitewide that utilizes the contact structure as the Event Type, the Contact Form 7 occasion as the Event Action, and the structure name as the Event Label. Furthermore, Contact Form 7 Google Analytics also enables you to grow your business faster with data-driven decisions.
Provided features:
Google Analytics by Yoast
GDPR / CCPA Compliant
WP by Alin Marcu/ExactMetrics
Improved Ecommerce Google Analytics Plugin
Google Analytics for AMP
Referral Tracking
Search Console Report
And more
Highlights:
Improve from the input of clients
All around coded
The designer tunes in

This Google Analytics WordPress Plugin permits presenting the measurements from Google Analytics in a pleasant manner. In addition, It makes Google Analytics clear wherever, for example, posts, pages, and custom post types. Additionally, clients can likewise get to Google Analytics Dashboard to WordPress dashboard right away.
Provided features:
Google Analytics Stats
Class of pinnacle countries
Inventory of pinnacle Cities
Web-based life Statistics
Inventory of best Referrers Browsers
Inventory of top Referrers
Portable contraption Statistics
Campaigns Statistics
Highlights:
Inaccessible
Clean and informative interface
Incredible for a brisk outline

CAOS empowers you to host analytics.js locally and keeps it updated by using WordPress' worked in Cron-schedule. Moreover, this will let you know to leverage the program store when you're utilizing Google Analytics. What's more, after installing the plugin, you just need to enter your Tracking-ID and it will help you to enter the necessary Tracking Code for Google Analytics to the header
Provided features:
Moderator analytics.js/ga.js locally
Empower following
Addition following code
Set-Cookie Expiry Period,
Set Adjusted Bounce Rate,
Change enqueue course of action
Highlights:
Beginning niggles of setting up
Simple to deal with
Rates up your site

This WordPress Google Analytics Plugin helps you to connect Google Analytics for your entire WordPress sites. Furthermore, this module is simple and snappy with different highlights. It helps to support Universal Analytics as well as global site tags.
Provided features:
Bursting fast appearance
Do one thing great
Drop-dead clear and simple utilized
Generally refreshed and "future verification"
Keeps contemporary
Comprises of the decision to embed your own customer markup
And that's only the tip of the iceberg
Highlights:
Moderate
Lightweight
No Google confirmation required
Conclusion
We hope that this article about the collection of top WordPress Google Analytics plugins can help you boost the traffic of your site effectively! If you find it useful, don't forget to share it with your friends. If you have any questions, leave a comment below. We will answer it as soon as possible.
Besides, you can access to free WordPress themes to have a more attractive design for your websites.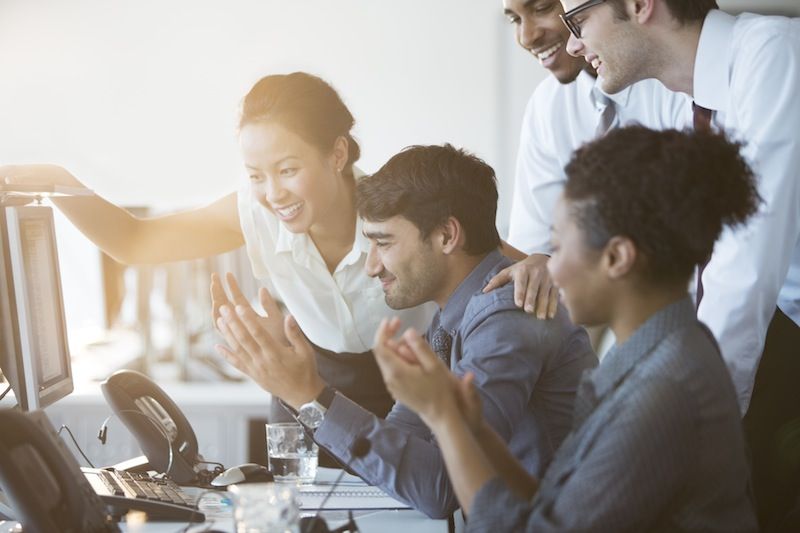 We're Digital Content Marketing team from AgeThemes Marketplace. We provide quality content for everyone who using open source CMS like Joomla and WordPress. If you have any questions or feedback, feel free leave your comment, we happy to assist you asap.