MegaMenu Generator In Helix III Framework
Helix3 MegaMenu Generator
Mega Menu is one of new and unique features of Helix3. Helix3 has a built-in mega menu that can be enabled in the main menu. MegaMenu Generator can be used after first saving of menu item or in current menu items. You should check what you have it inside before clicking.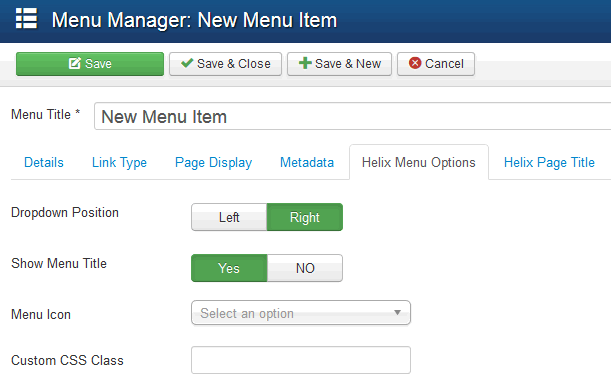 Dropdown Position – you can choose dropdown position: Left or Right.
Show Menu Title – Choose Yes if you want to hide menu title if you like.
Menu Icon: You can use font icons based on Font Awesome v4.3, it means that you have big collection of 519 icons to choose from.
Custom CSS Class – you can add Custom CSS Class(es) to this menu item.
Adding module into menu
After Menu item is saved, you can check this tab again. You should notice a new advanced Helix MegaMenu Options. And you should select a module and drop inside this menu item as a submenu.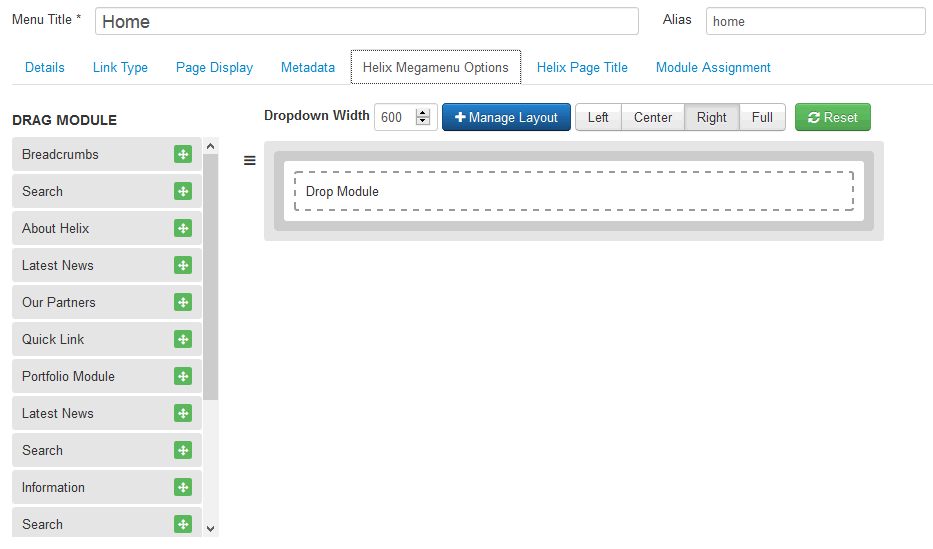 In addition, you can use module from list of published in Module Manager, if you want to add a new one into menu, it must be listed there as a published, position name is not required to work.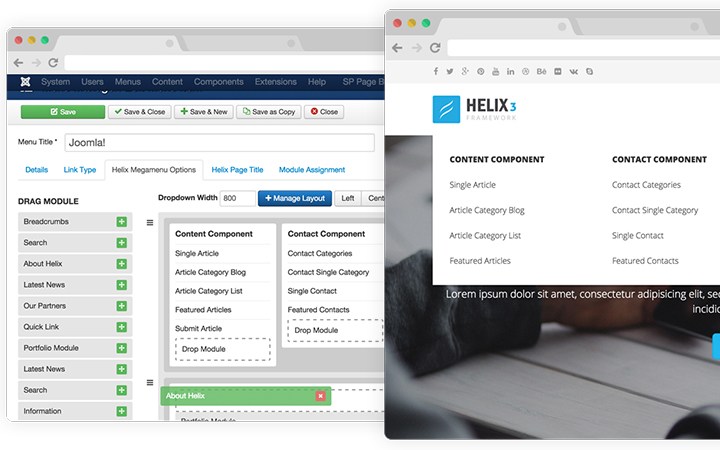 Menu Layout Management
You can choose column layout to set menu items. You can also use "Left", "Center", "Right" and "Full" buttons to set the position of dropdown submenu.

Two and Three Columns SubMenu
From Menu Manager, you can add all sub menu items. You can build a two or three columns SubMenu with ease. The below is example structure to get 3 columns menu for Home.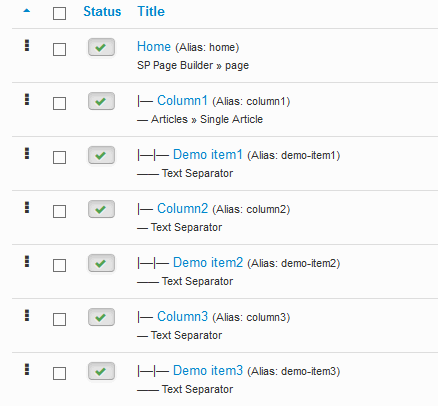 It would be better if you use your own menu items types for real items like Single Article or chosen Component view. And Text Separator is great for showing titles of menu sections. Don't forget to refresh appearance of menu structure to get final result. Let's see this example below!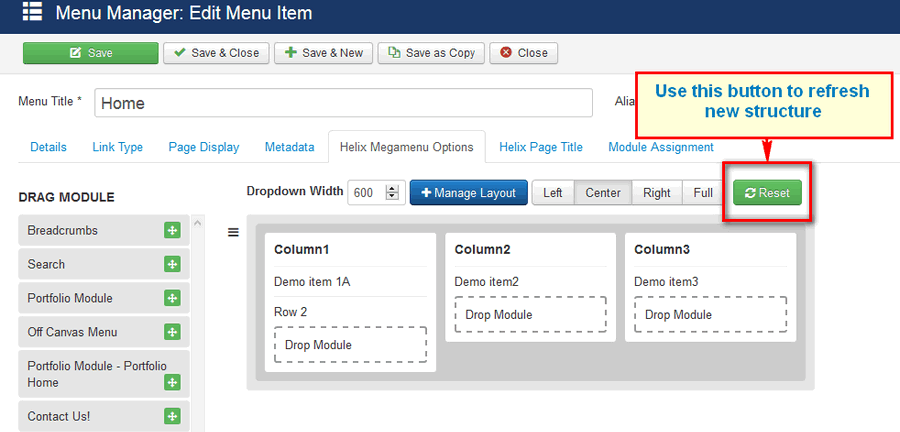 The result is similar to the image below!

It's simple, right? Now, visit your website and view results offline. Good luck!
Thanks for your reading, and if you have any questions with this blog, please don't hesitate to let us know by leaving a comment.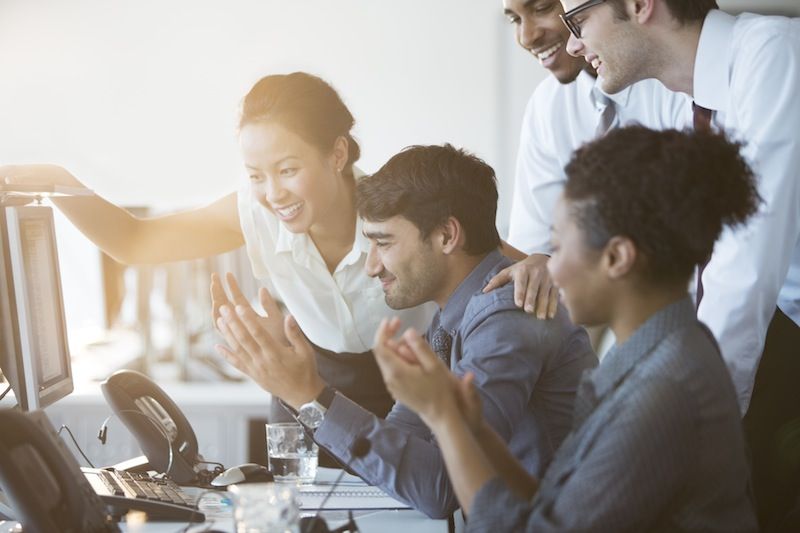 We're Digital Content Marketing team from AgeThemes Marketplace. We provide quality content for everyone who using open source CMS like Joomla and WordPress. If you have any questions or feedback, feel free leave your comment, we happy to assist you asap.