Using Top 8 Best WordPress Job Board Plugin In 2020 to can use to easily create a job board and charge other companies to post jobs.
Do you want to build a job board website or charge other companies to post jobs? Do you need a job board plugin? Don't worry, today we will help you do this task easily and quickly thanks to Best WordPress Job Board Plugin. Each plugin has features and functionalities so that you can find the best fit for your project.
Go Fetch Jobs help you rapidly landing new positions from other sites. It has the ability to extract incomplete or missing metadata directly from the provider site on select providers. Besides, you can extract full job descriptions, companies, locations, and logos.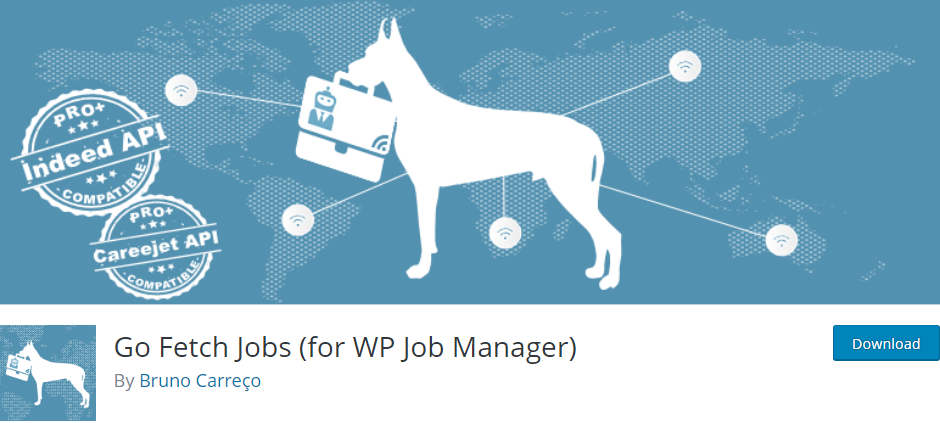 Features:
Show user submitted jobs
Provider column on the backend
Import jobs from any valid RSS feed
Assign job expiry date
Company names and job locations
and more.
Highlights:
Works great
Fast load
Save time.
WP Job Openings is the most basic but effective WordPress Recruitment plugin for setting up a vacant position posting page for a site. It is structured after cautiously examing many occupations posting designs and strategies.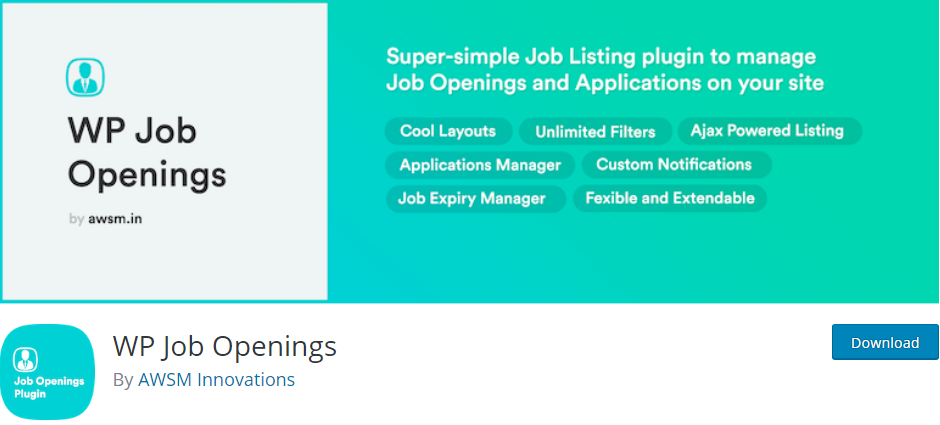 Features:
Two different modern layouts
Unlimited job specifications
Job expiry options
Comes with a default form
Detailed documentation
and more.
Highlights:
Easy to use
Awesome plugin
Good in functionality.
Apply Online is the ideal answer for you in case you are hoping to add an employment page to your WordPress site. It enables you to include, sort and oversee work promotions from inside your WordPress dashboard.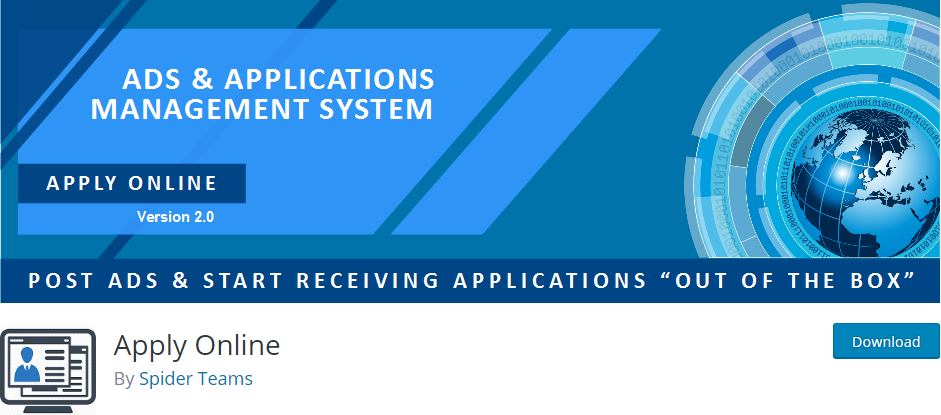 Features:
Create career, classes, registrations
Form builder with all HTML form field
Ads filtration option on front-end
Multiple file attachment fields
Add, categorize and manage ads
and more.
Highlights:
Excellent support
Really helpful.
With this WordPress Job Board plugin, you are allowed to import and show occupation from your XML/CSV document. There are no requirements that the data in your file be organized in a certain way, so your files will be supported files in any format.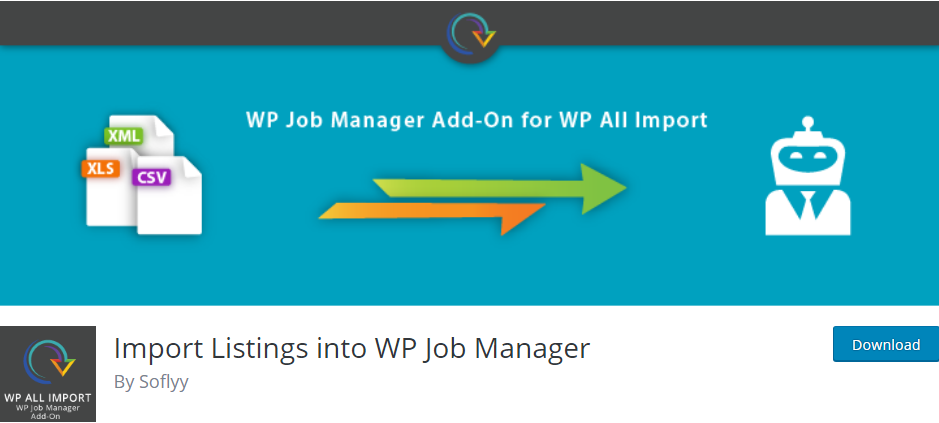 Features:
Show listing expiry date, company name
Automatically find the job location
Import files from a URL
Supports files of practically unlimited size
Cron job/recurring imports
and more.
Highlights:
JS Jobs is also one of the premium WordPress Recruitment that will empower you to make a total employment site. You can make an enrollment site and assume responsibility for your own applications and postings.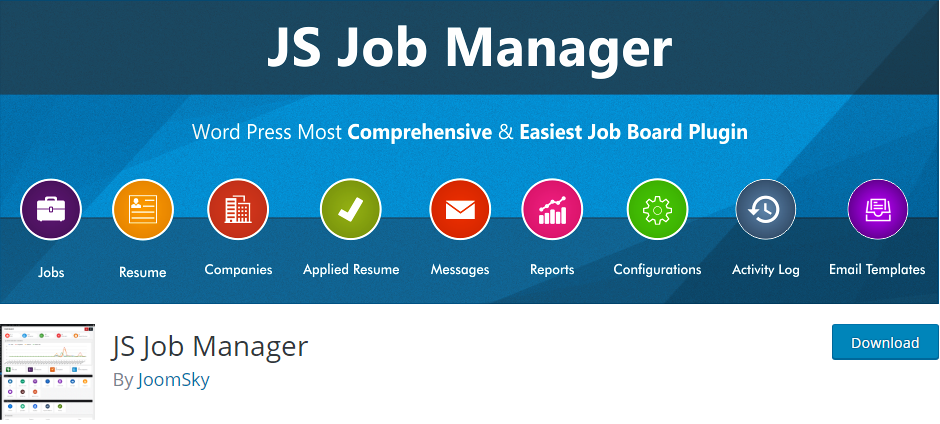 Features:
Active log of all main actions
Approve companies, jobs, resume
Apply with social media
Search engine friendly URLs
Multi-language support
and more.
Highlights:
Rich features
Nice user interface
Professional plugin.
WP Job Manager from Automattic is an extraordinary freemium WordPress Recruitment plugin and can work with any topic and is easy to get ready for action. You can list occupations showing organization data, expiry dates, and so on.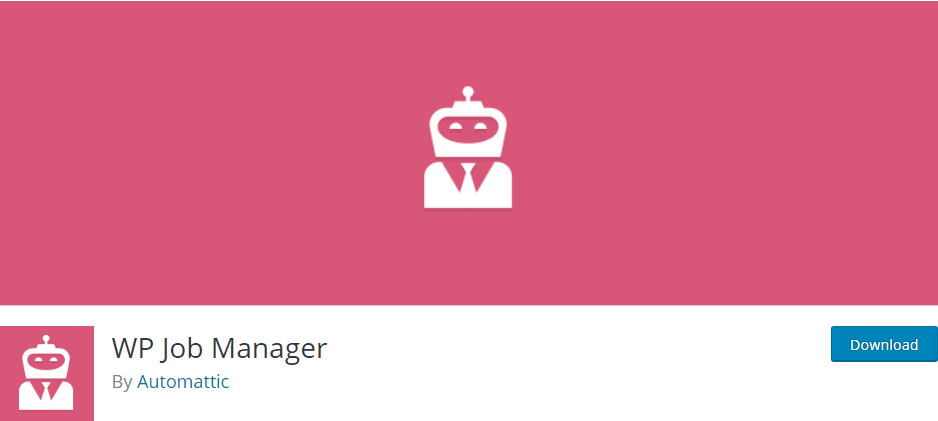 Features:
Add, manage, and categorize job listings
Searchable ajax powered job listings
Preview listing before
Display RSS links
and more.
Highlights:
Amazing Job Board plugin
Cool and great.
Simple Job Board is a lightweight widget that is allowed to download from the WordPress store with no fee. You enable to insert various occupation postings and show them with application shapes on any page of your site.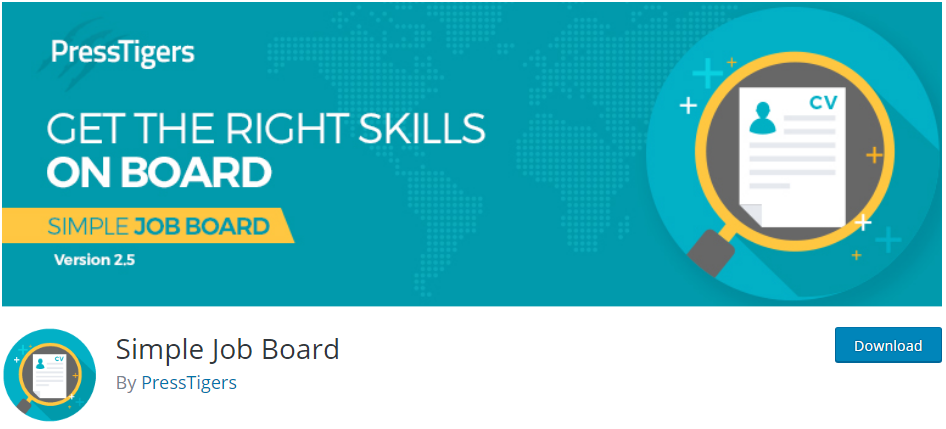 Features:
Add job location
Put category shortcode
Upload documents in various extensions
Use the anti-hotlinking option
The set job listing, application form
and more.
Highlights:
Super fast
Easy to use
Nice functionality.
The Job Board by BestWebSoft enables you to make pages to list occupations and get applications. You enable to include boundless jobs, use shortcodes to embed an enrollment structure or employment load up.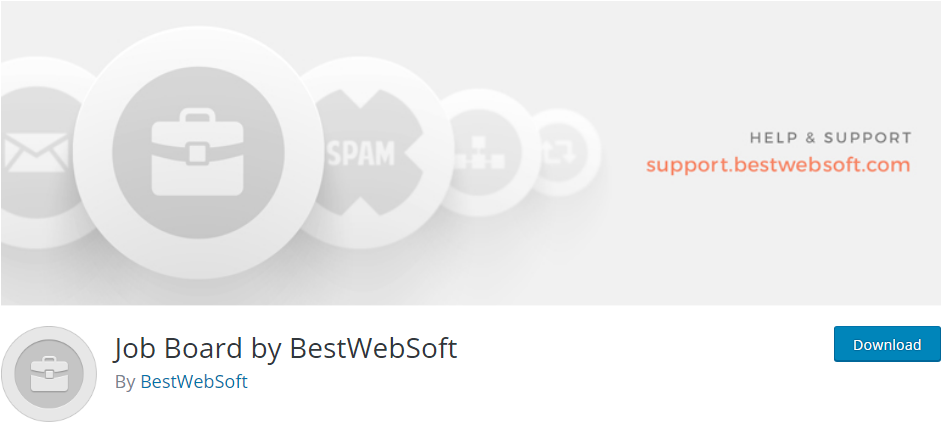 Features:
Add and manage unlimited categories
Use a shortcode to add a registration form
Customize jobs additional information
Choose employment type
Select currency custom
and more.
Highlights:
Works Perfect
Nice plugin.
Conclusion:
Having a WordPress Job Board Plugin is very essential for any website. By using it, you enable you to create a job board website easily without wasting much time. In addition, don't forget to visit our free WordPress themes to get some designs for your site. Hope you dig it and choose the most suitable for your choices. Let's start to enjoy it!