Introduction
Nowadays, mockups and vectors are frequently utilized and considered one of the most important components in business, commercial fields, and many other fields. For this reason, in this article today, we will introduce to you 50+ Best Free Vector and Mockups Designs 2022. This list includes all characters of useful vector mock-up designs for creating high-resolution artworks.
Free Vector and Mockups Designs are helpful to generate high-resolution designs. You can wisely use these patterns in your creative portfolio designs to elegantly promote your workplace. This is also true when it comes to showcasing products on a website. These free vector mockups are especially ideal for website Hero banners because they can be adjusted to any resolution.
This post contains the top high-quality vector and mockups designs, which have been well-categorized for simple browsing. All you have to do now is carefully assess which vector mockup designs are appropriate for your company. Let's explore and enjoy it right now!
Free Fonts
Sans Serif Fonts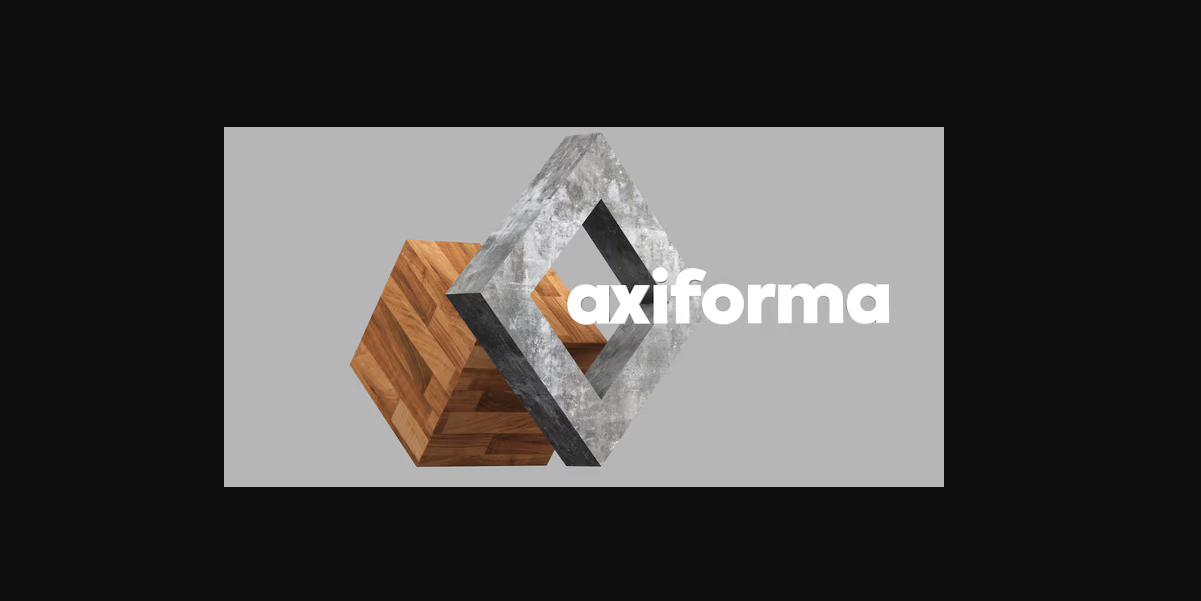 Axiforma is a geometric sans-serif font family created and produced by Galin Kastelov. This font comes in 20 weights, with corresponding Italics for each weight. Furthermore, it includes numerous OpenType features such as old-style numbers, fractions, case-sensitive alternates, localized forms, stylistic sets.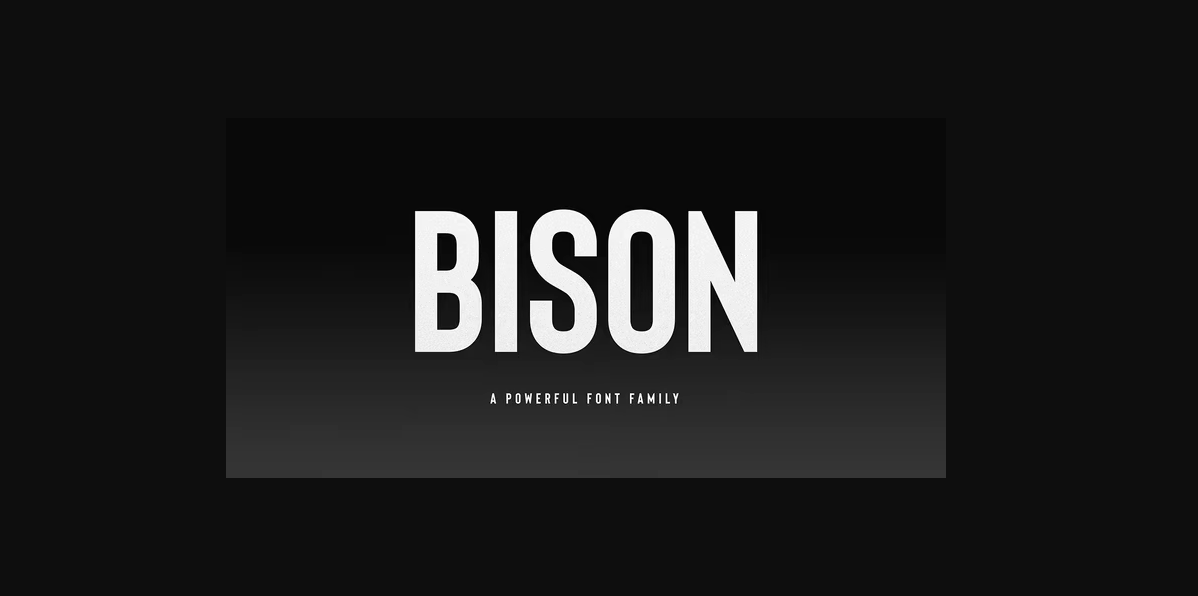 Bison is a sophisticated and strong family of sans serif fonts that looks fantastic in logos, periodicals, and movies. Controlled letterforms and modern embellishments give it a solid, uncompromising design.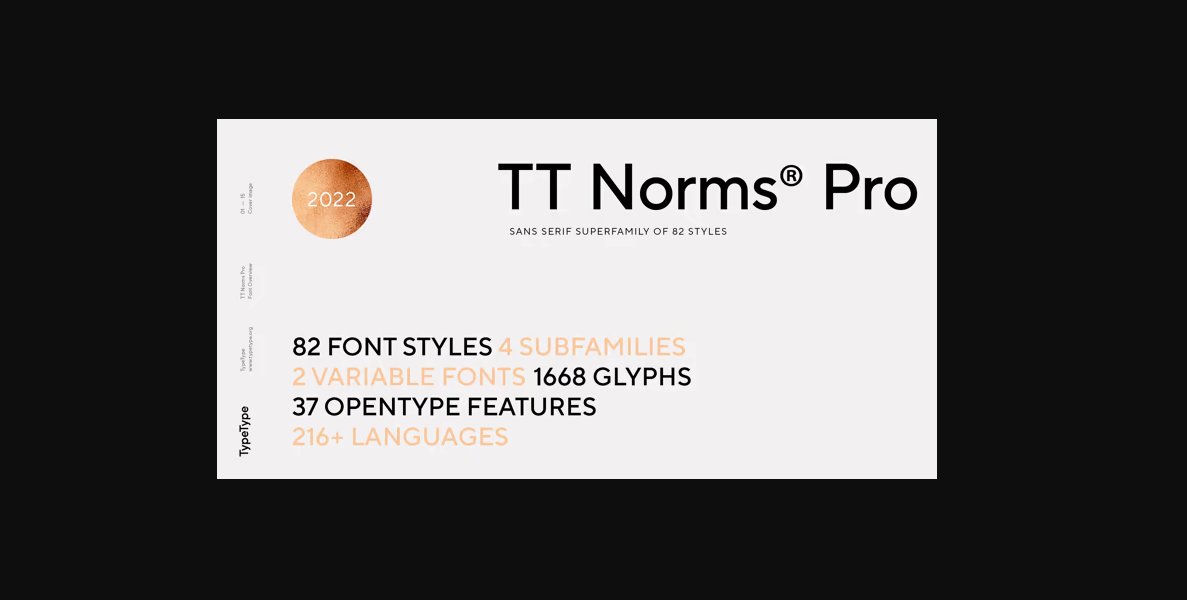 The next version of the popular geometric sans serif, we would like to recommend is TT Norms Pro. The font is designed for a wide range of uses and performs well in both large text arrays and headlines, as well as on the web. It comes in 67 different styles, including 33 upright, 33 italics, and one variable font with 3 different axes of variation.
Font Family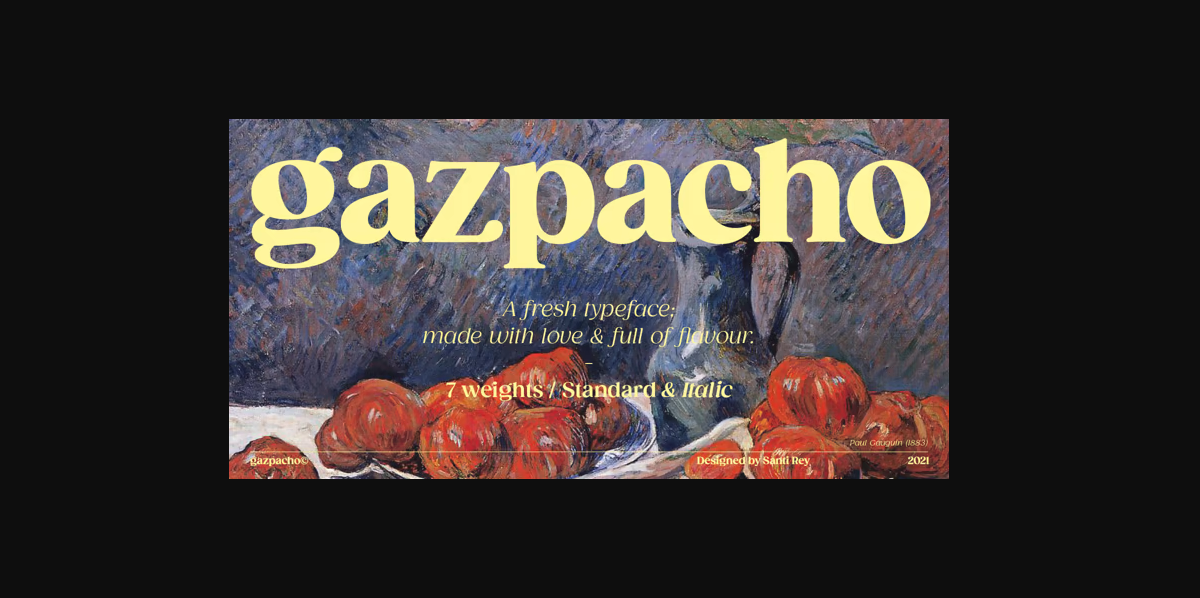 Gazpacho is inspired by the serif typefaces that were popular in editorial publications during the 1970s and 1980s. This delightful typeface is ideal for bold headlines and logotypes, as well as branding, packaging, poster graphics, websites, and editorial work.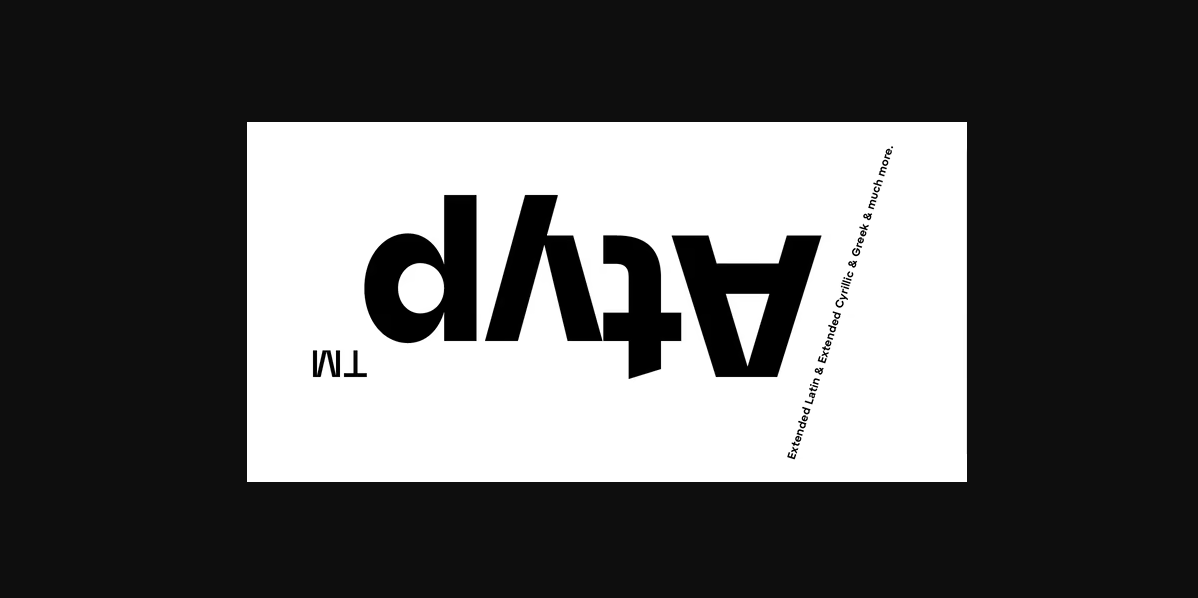 Atyp is a practical, geometric typeface family from Suitcase Type Foundry. Its design is influenced by the Bauhaus movement's geometric constructions. The minute details of each character, as well as the tiny modifications, provide the impression of mechanical purity and homogeneity.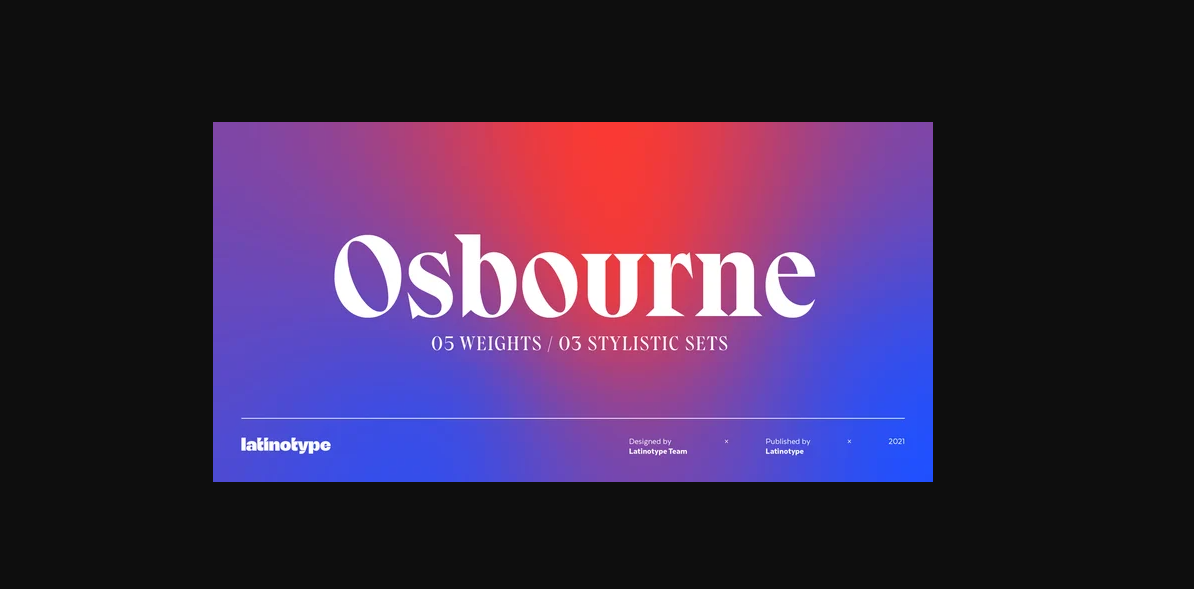 Osbourne is a display typeface with titles inspired by a refresh, a revival of Keystone Type Foundry's Salem.
It also comes in two different variations, one that is crisper and the other with a wider range of circular character options.
Slab Serif Fonts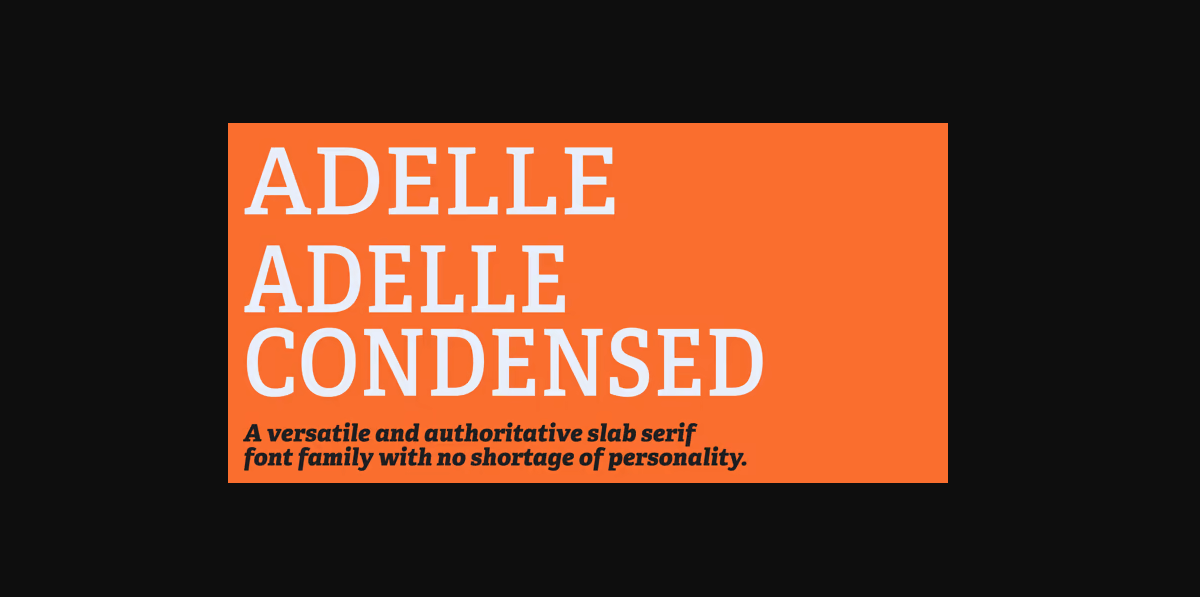 Adelle is a slab serif typeface designed for heavy editorial use in newspapers, periodicals, and the internet. There's also a sister font, namely Adelle Sans.
Like its most famous representative Clarendon, Sagona features strong serifs and variable stroke contrast, making it a versatile typeface that works well in headlines and tiny text sizes. The family is available in 9 weights, each with its own genuine italics.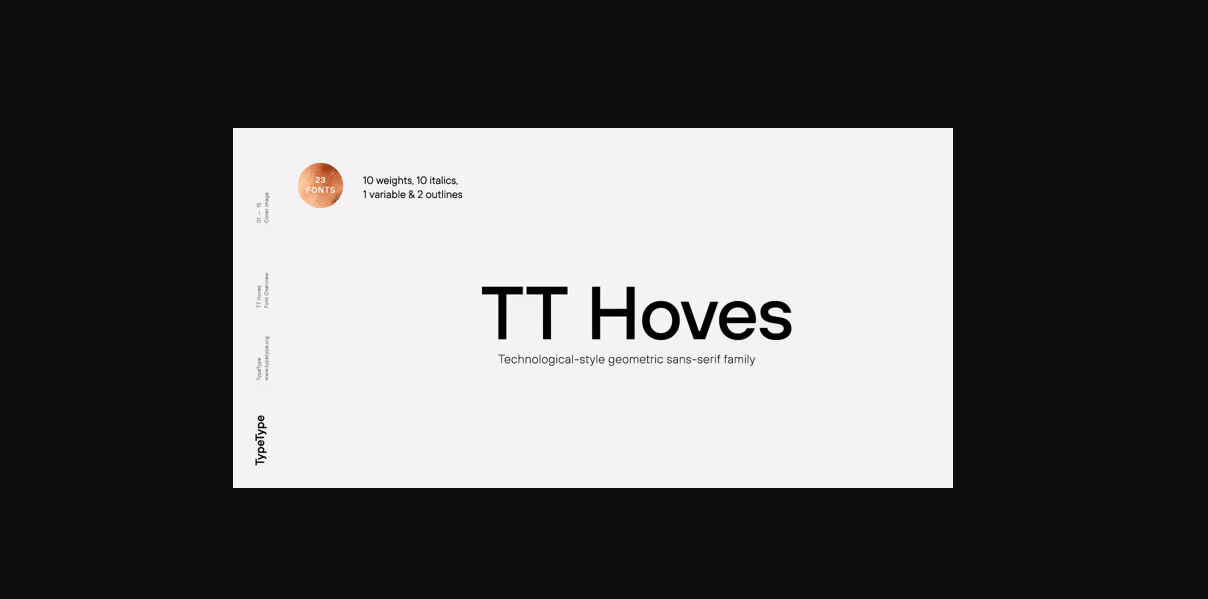 TT Hoves is a modern geometric sans-serif with a particular personality. This font family consists of 23 fonts: 10 weights (from Hairline to Black), 10 corresponding italics, 1 variable font, and 2 outline styles. Each of the styles comes with 1348 glyphs (except outline styles).
Serif Fonts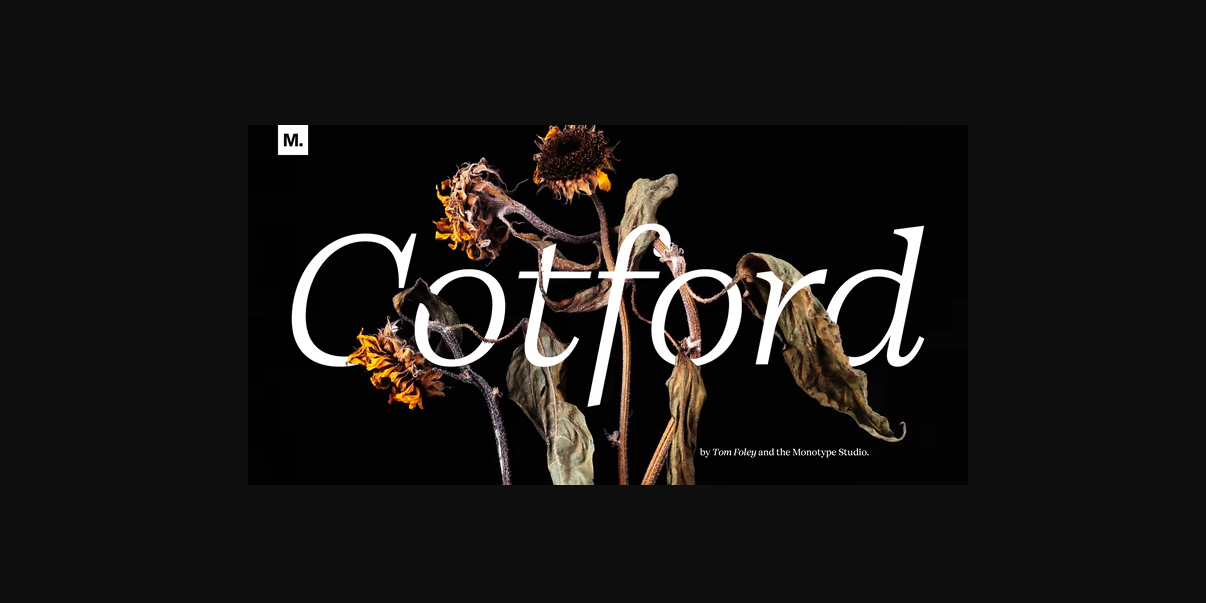 Come from the Monotype Studio, Cotford is a contemporary serif from Creative Type Director, Tom Foley. As a changeable typeface, Cotford allows designers to explore and enhance their designs in virtually infinite ways, revealing their numerous aesthetic tones and hidden mysteries.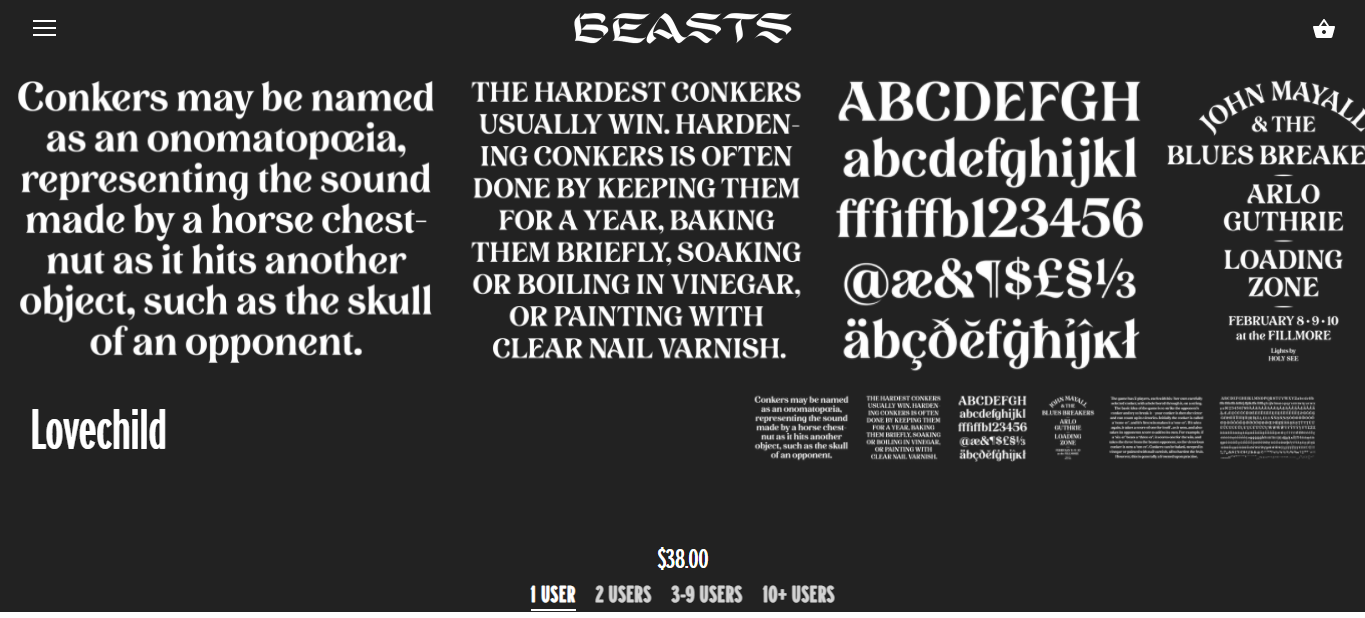 Designed by Simon Walker, Lovechild is the literal lovechild of New Forest and Room 205. It comprises 485 glyphs in total, including a large number of foreign characters, making it compatible with a wide range of languages.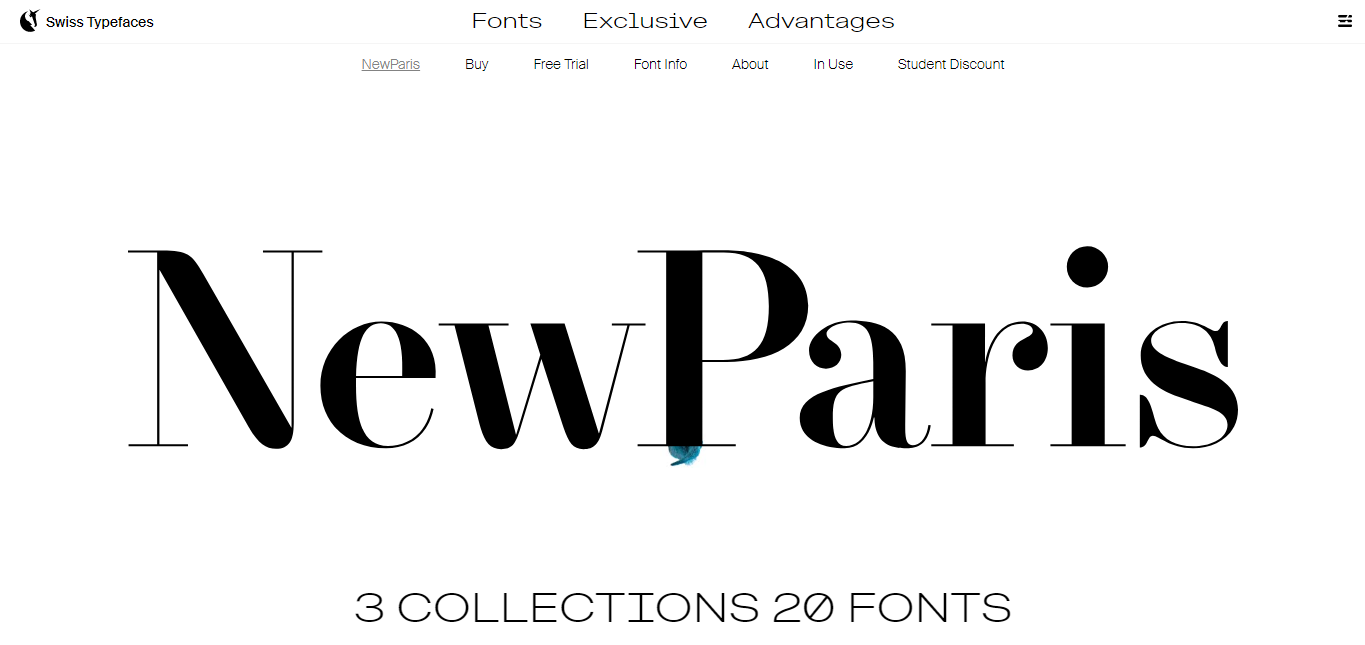 NewParis is a typeface inspired by the French typefaces of the 18th and 19th centuries. This traditional font is distinguished by high contrast between thick and thin strokes. Besides, the family font includes The NewParis Text, NewParis Headline, and NewParis KingSize.
Display Fonts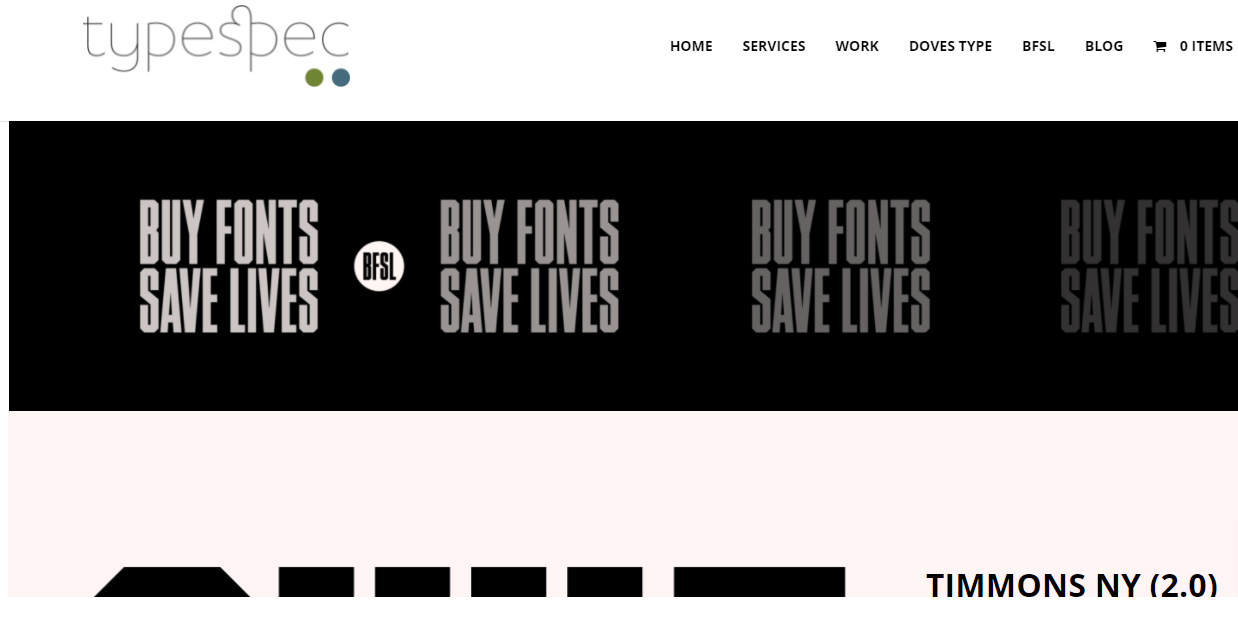 Timmons NY is a bold, compressed, caps-only headline font designed by Matt Willey in one weight with several glyph variants.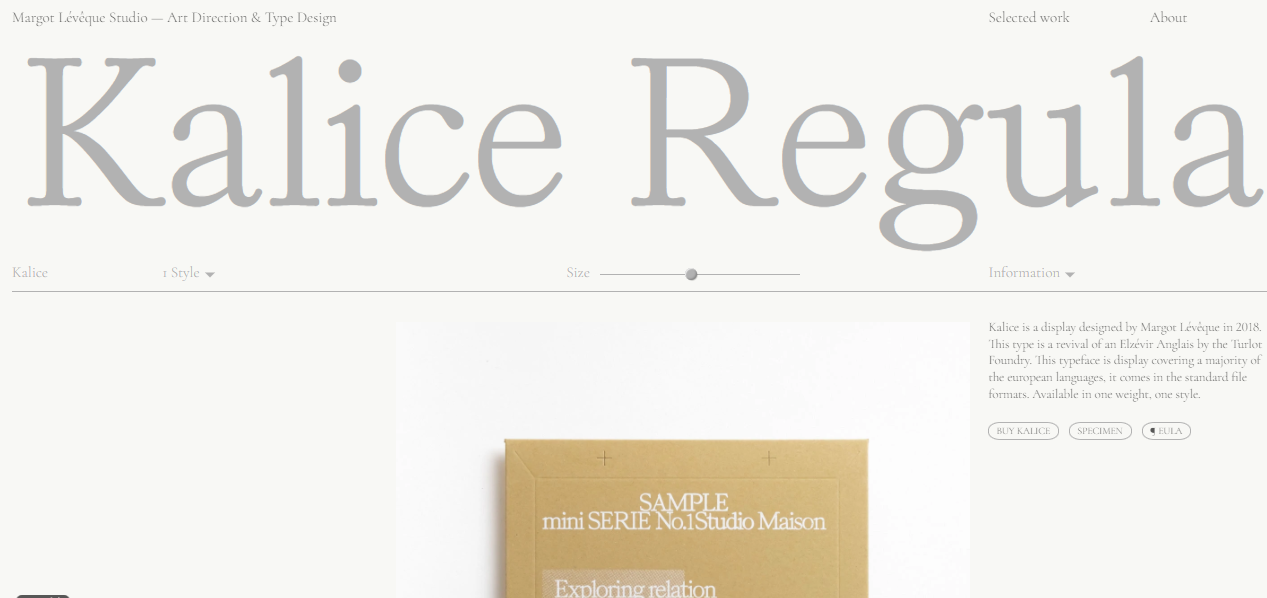 Kalice is a display designed by Margot Lévêque in 2018 that is a revival of an Elzévir Anglais. This typeface is available in a variety of file formats and covers the majority of European languages. Especially, there is only one weight and one style available.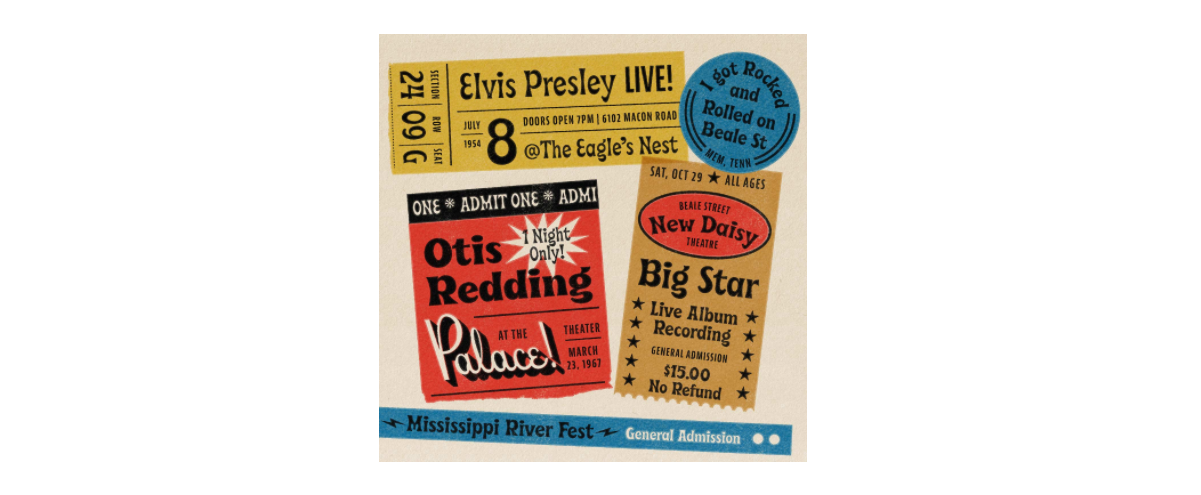 Beale is a retro display font that began as a custom lettering effort to promote a Creative Works speaking engagement in Memphis. The letterforms were inspired by the magnificent lettering on local stalwarts Sun Studio and Stax Recordings' Blues and Rock 'N' Roll records. This display typeface includes a slew of extra characters and glyphs.
Variable Fonts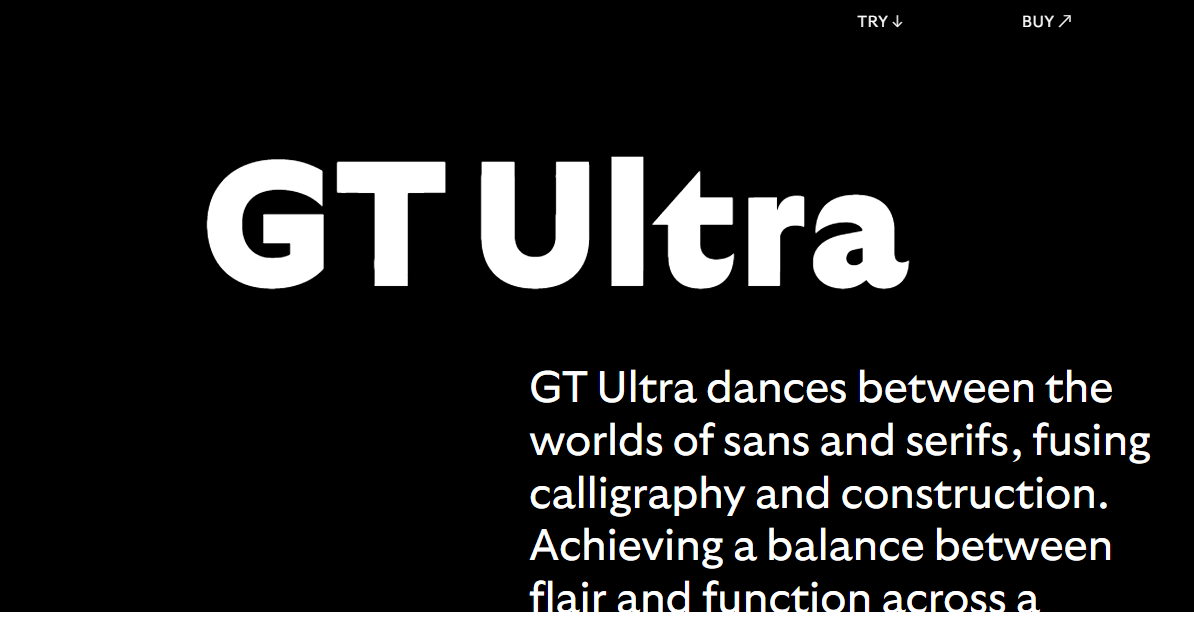 GT Ultra is inspired by the clunky, chunky, and funky flare serif typefaces from the 1970s and '80s. Besides, this font uses its beautiful style to create something completely new: a humanist flare sans.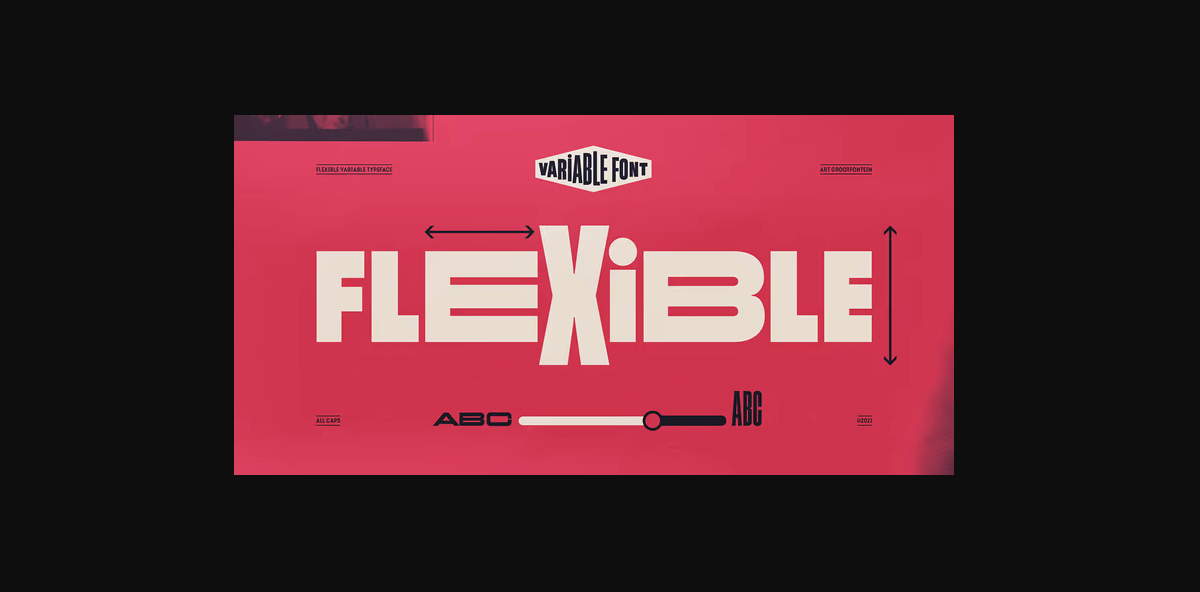 Inspired by late 19th-century gothic typefaces, Flexible uses the latest font technology to allow designers to effortlessly change the height and width of each letter. This versatile uppercase typeface comes in8 widths and 8 heights, plus it's a changeable font, so there's no limit to what you can do with it!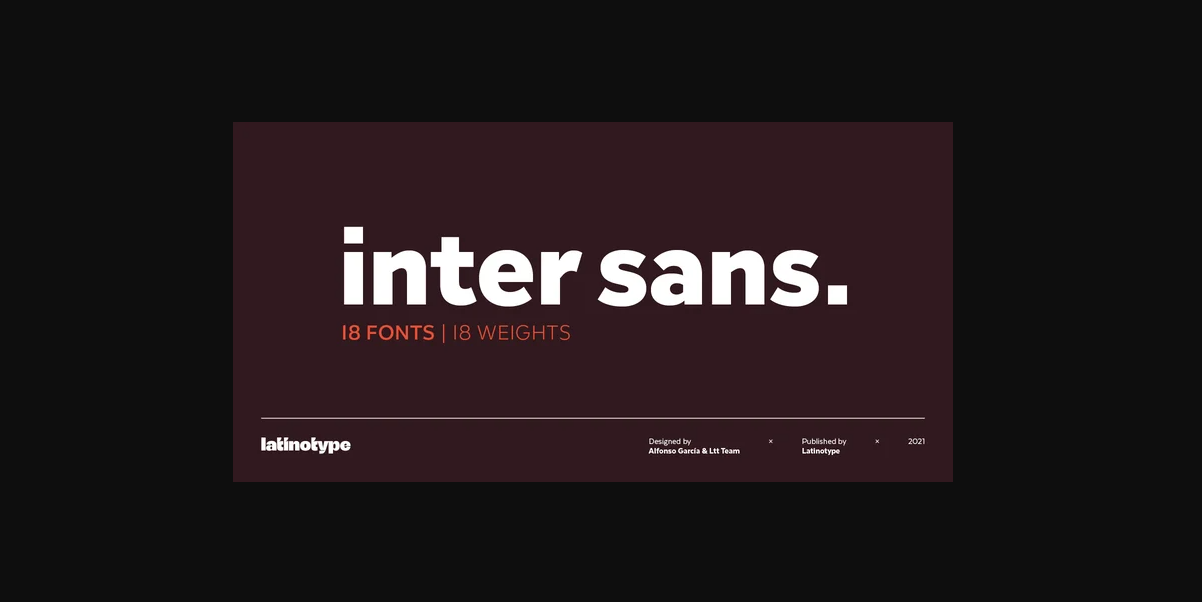 Inter Sans is a new geometric sans with smooth curves and ample counterforms that give it a fresh look from the early 20th- century. The font is well-suited for web use, apps, corporate use, and brief writing (publishing).
Free Mockups
Logo Mockup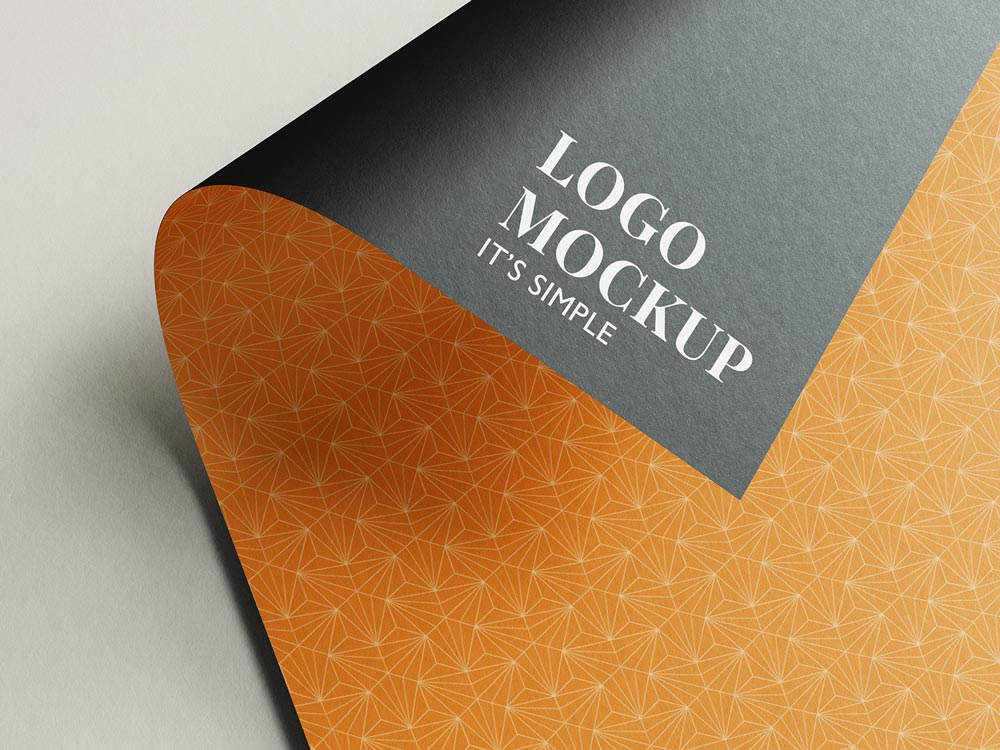 This is a must-have mockup template for artists and creative designers. By using this mockup, you are able to showcase your logo designs and even your artworks in a creative environment.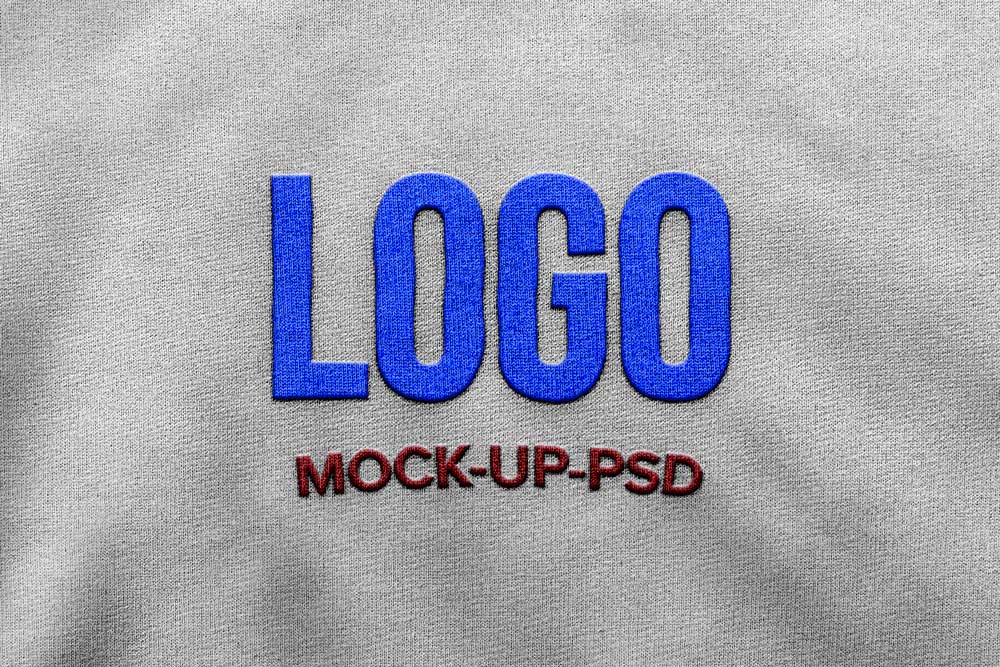 This Logo Mockup can be used in various types like media flyers, web design, presentations, print, advertisements, social networks, etc. With the help of smart layers, you have the ability to customize design and light effects in your own way without any effort.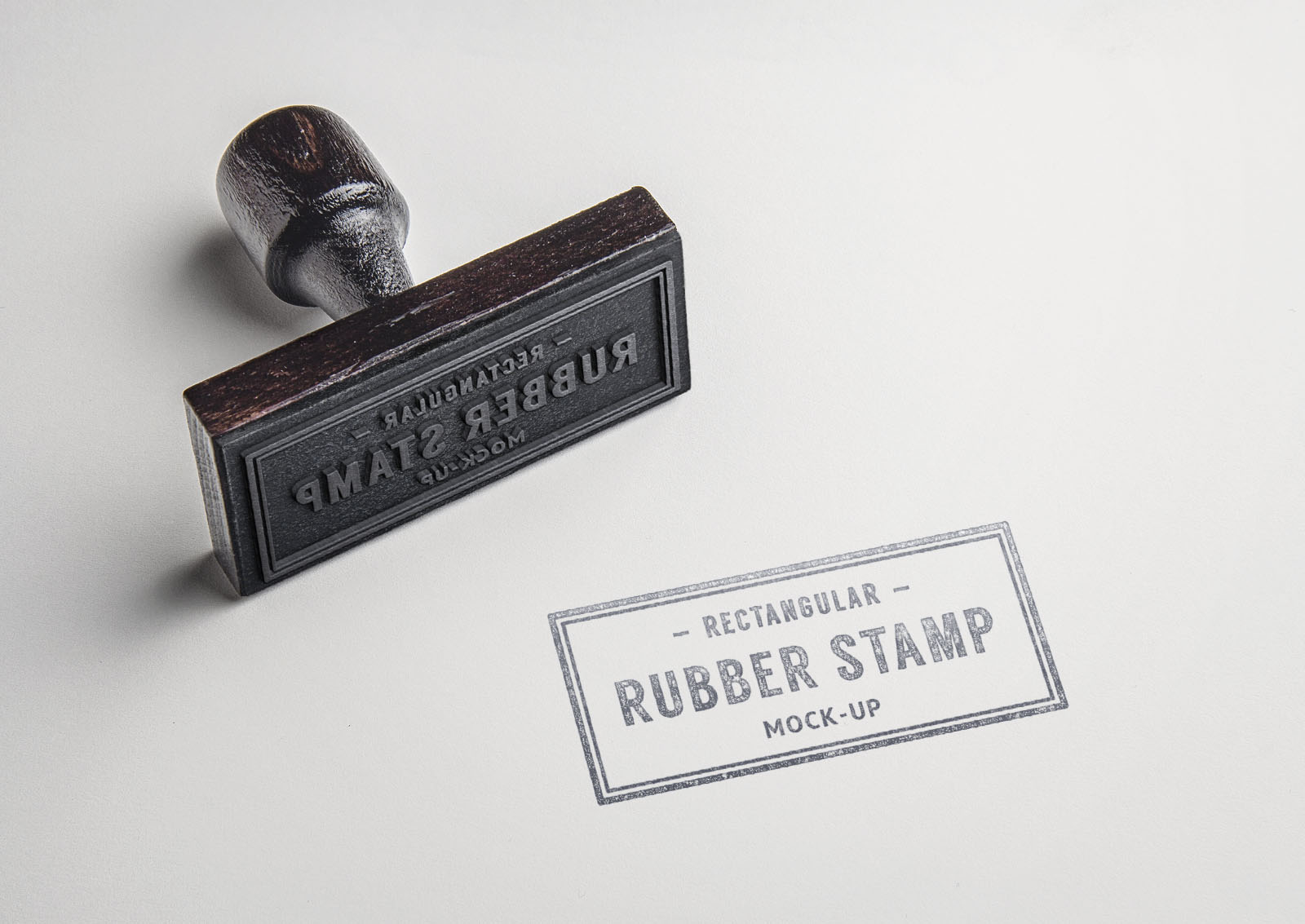 With this mockup, you can make your logo look like a rubber stamp. The mockup is quite realistic, and it contains smart object layers that allow you to effortlessly arrange your design on both the stamp's surface and the paper.
Business Card Mockup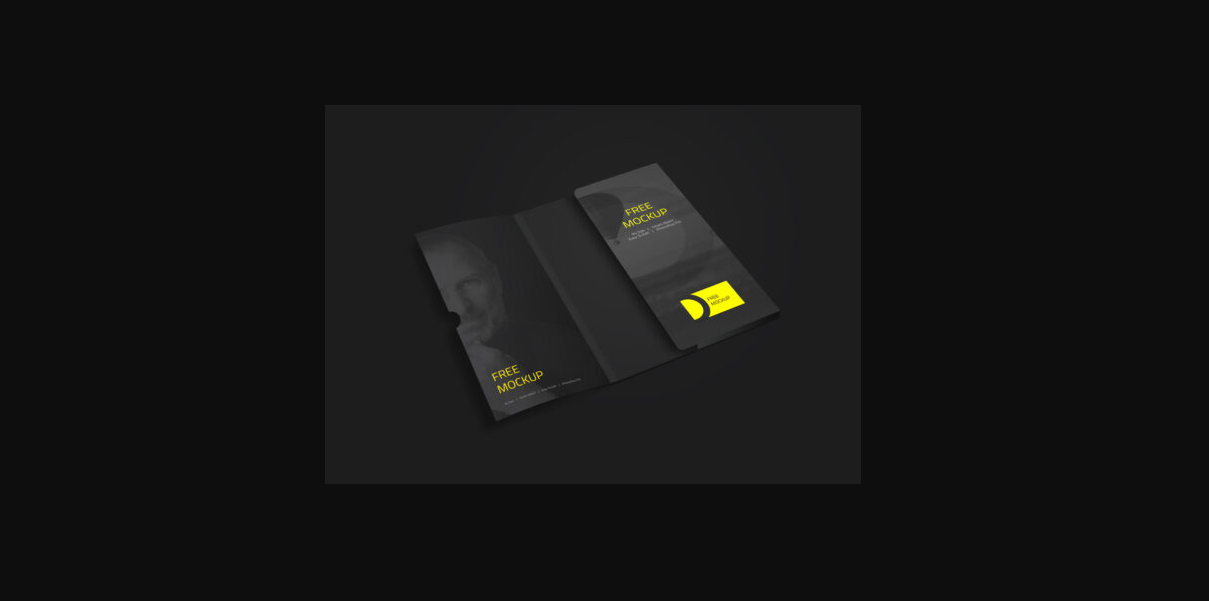 This is a mockup of an open A4 folder with an attached business card. It has a PSD file with organized layers measuring 2546 x 1800 px.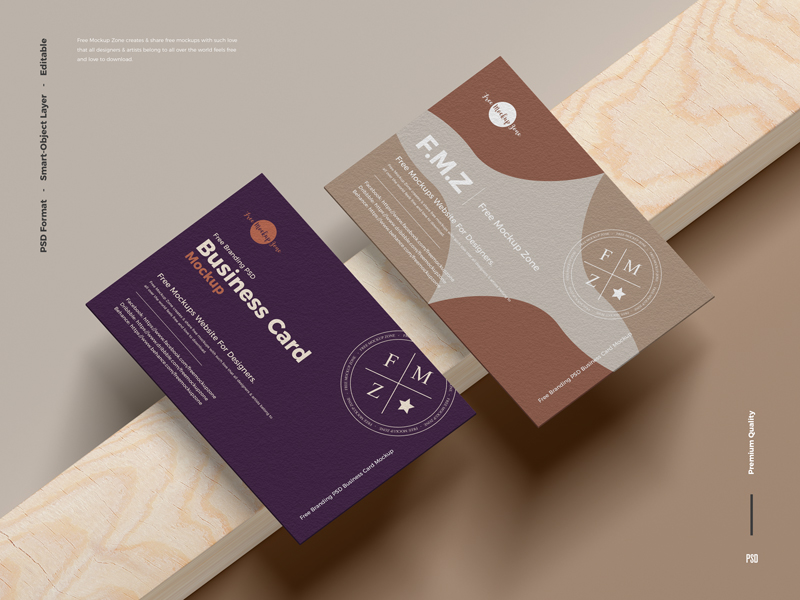 Are you looking for an elegant and premium quality mockup? If yes, try out Free Branding PSD UK Size Business Card Mockup. This mockup helps you to showcase business card designs for presentation.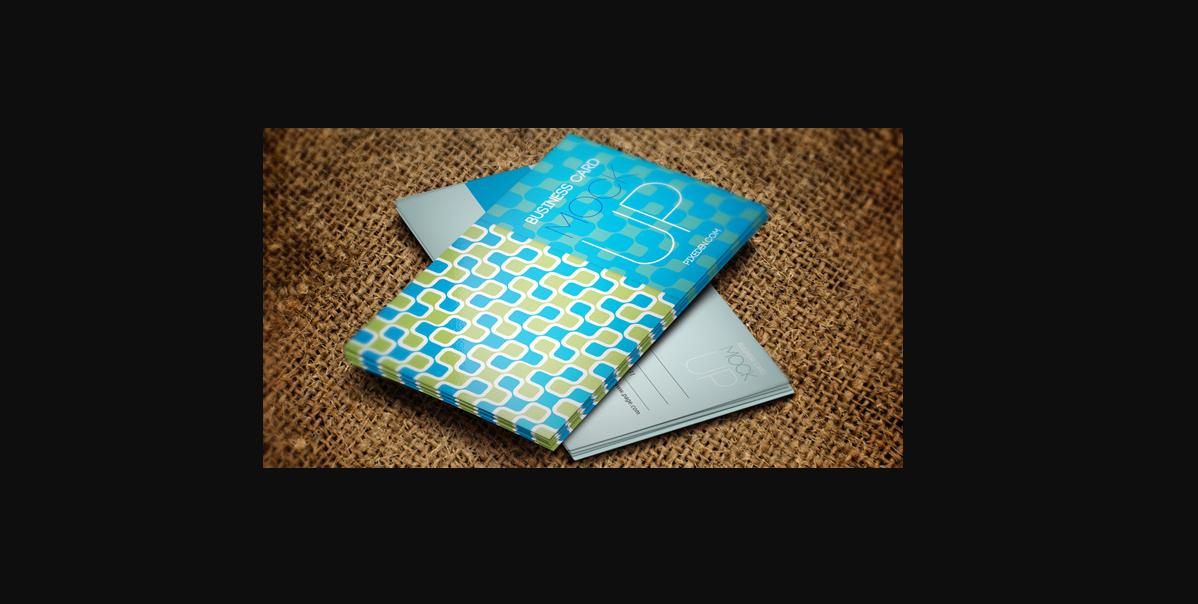 This PSD business card mock-up template is ideal to bring life to your business card design. By using this mockup, you can apply back and front design or only front design with a simple drag and drop on the smart object layer.
Magazine Mockup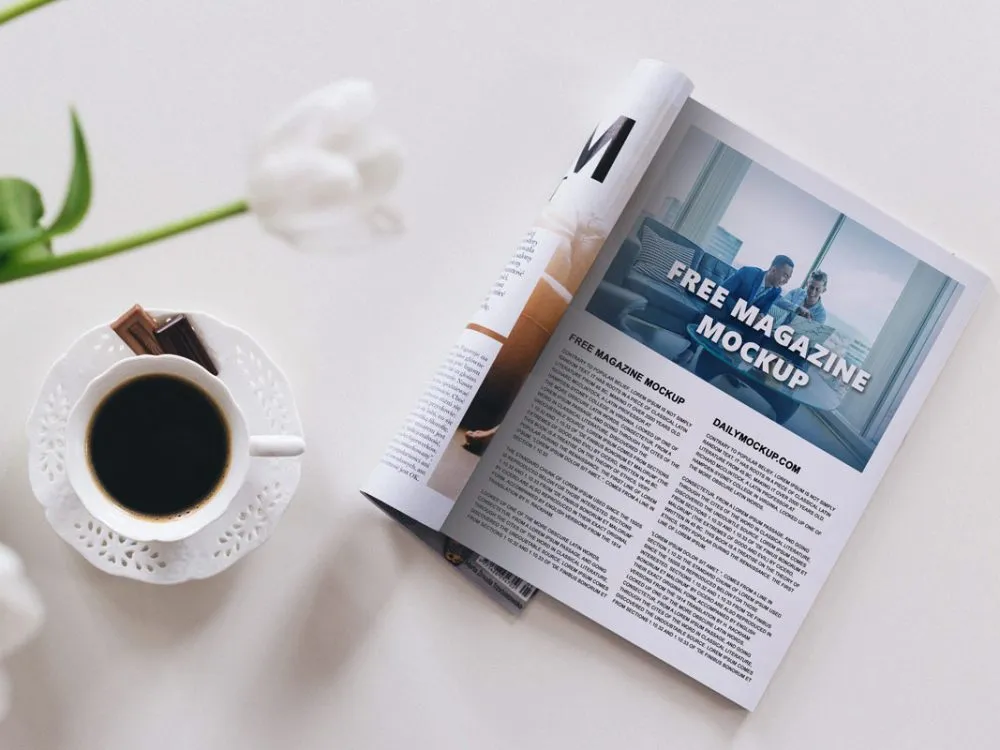 It's an ideal magazine mockup psd file for corporate branding or internet promotion. This free magazine mockup can be used for a commercial or personal project. Besides, this mockup was created in Photoshop (.psd) and includes a smart object layer. As a result, adding your logo and text to the mockup file is simple and quick.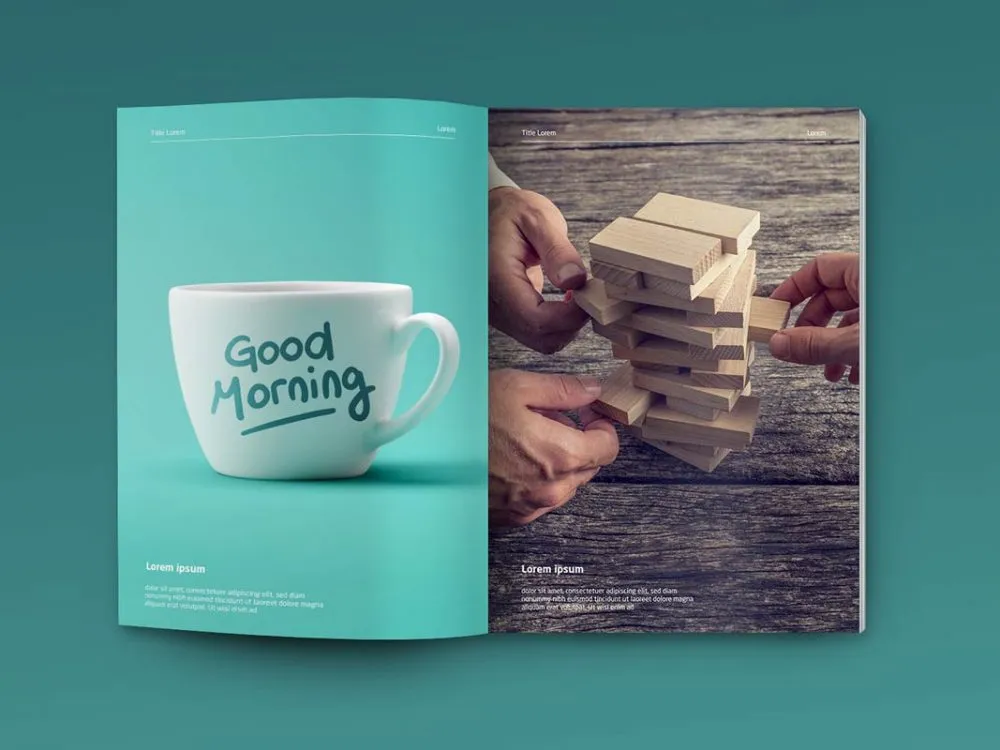 The best free A4 magazine mockup PSD template target for your next digital project. With this elegant design, it's a perfect free PSD mockup template to highlight your brand identity. By using this mockup, you have an option to change the background color of a mockup. Especially, you can use it for both personal and commercial purposes at no cost.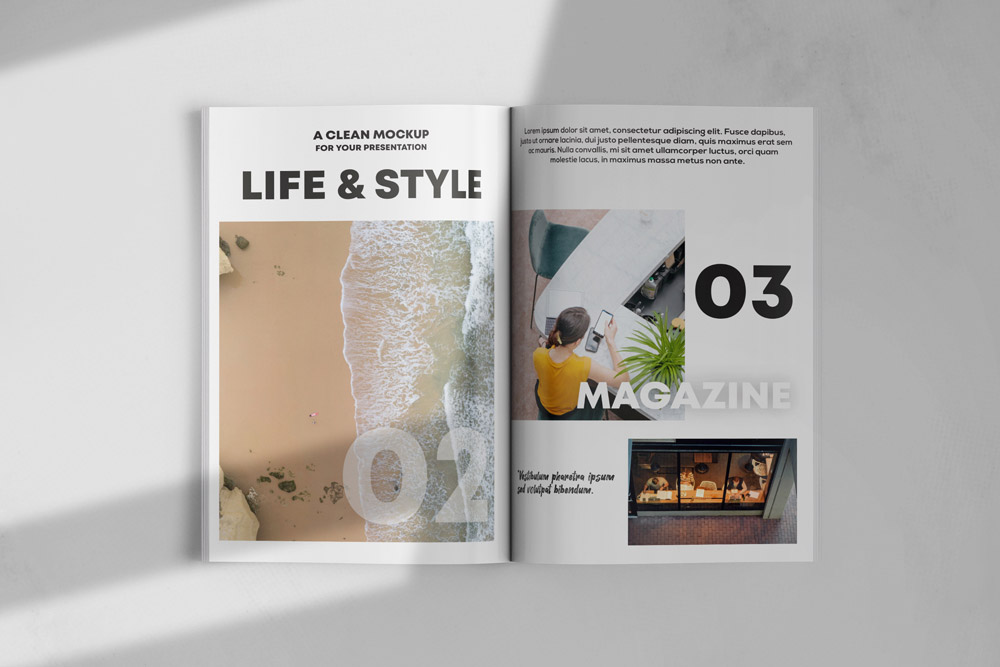 You can use this mockup to present the inner pages of a book or magazine without any coding requirement. This free mockup is completely modifiable, making it simple to present your own design. As a result, smart objects can be used to replace existing artwork.
Flyer Mockup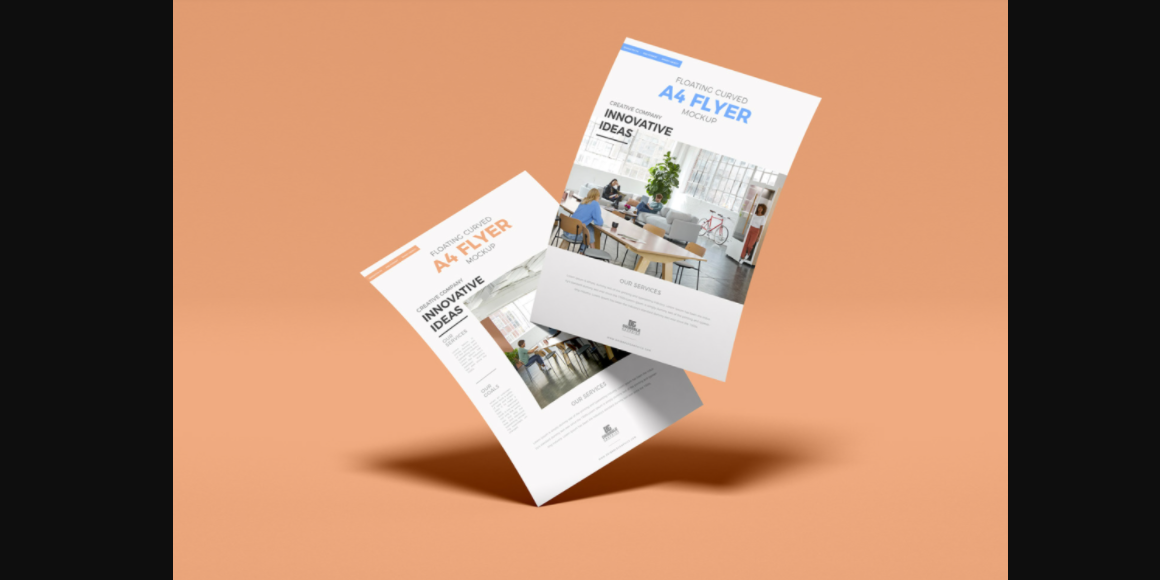 It is a lovely flyer design with a floating effect and a realistic look. Because it comes in a 5000×3750 pixel size, you don't have to be concerned about the quality. Besides, this template has smart-object layers, making it easier and faster to replace your artwork in the template. Plus, you can modify the backdrop color to fit your project's needs.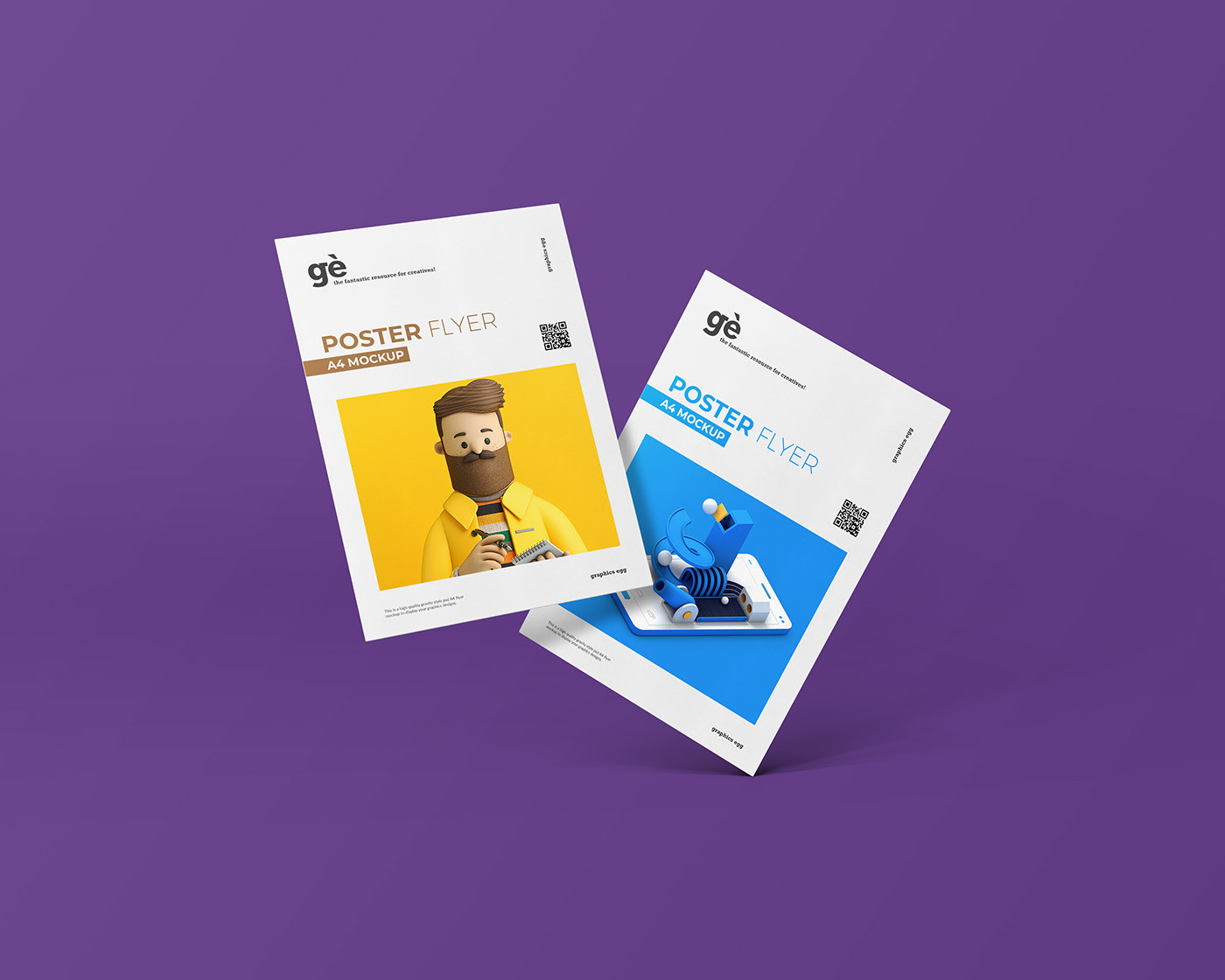 Are you hunting down unique and out-of-the-kind presentation tools for your A4 flyer design? Then using this Free A4 Flyer Mockup is the quickest way to achieve it. It includes one high-quality PSD file that features a gravity-style flyer design. Due to its look and style, you will be able to achieve a realistic and professional outcome.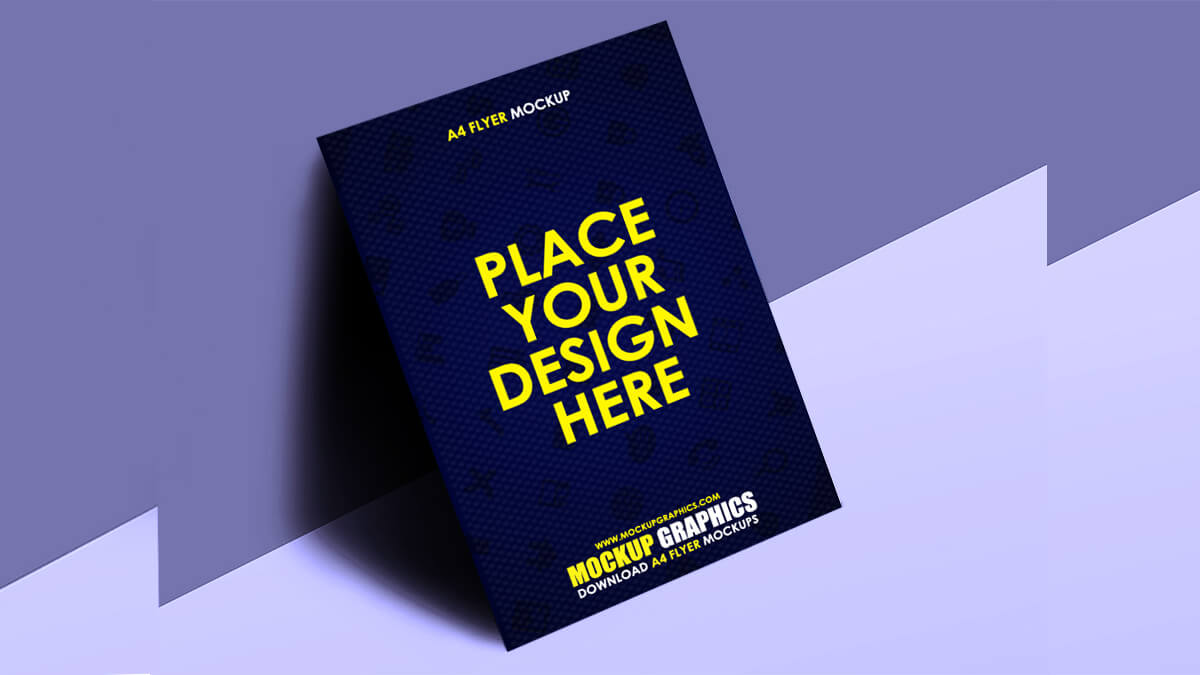 Use your A4 Flyer/poster design in this PSD mockup for a realistic preview. This is a Photoshop file, layered, smart object feature to assist you in changing the sample image with your flyer/poster design.
Bottle Mockup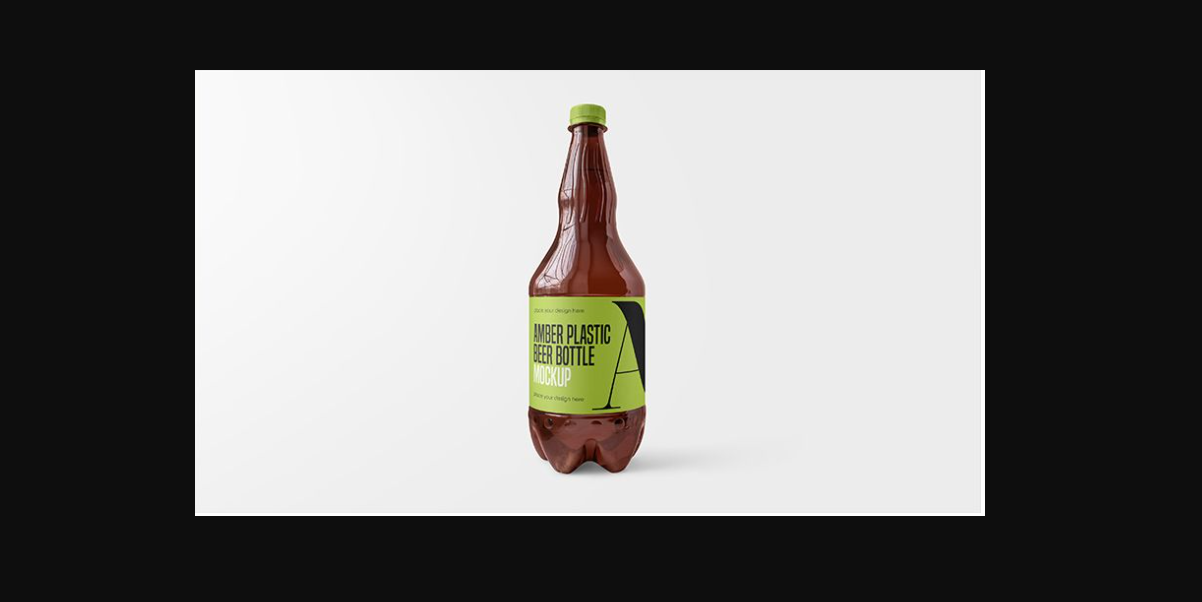 Bottled beer is one of the most widely consumed beverages on the planet. As a result, you must draw customers to your product. This necessitates the creation of a good label. And thanks to this free mockup, you can clearly see the label on the bottle. It is quite practical.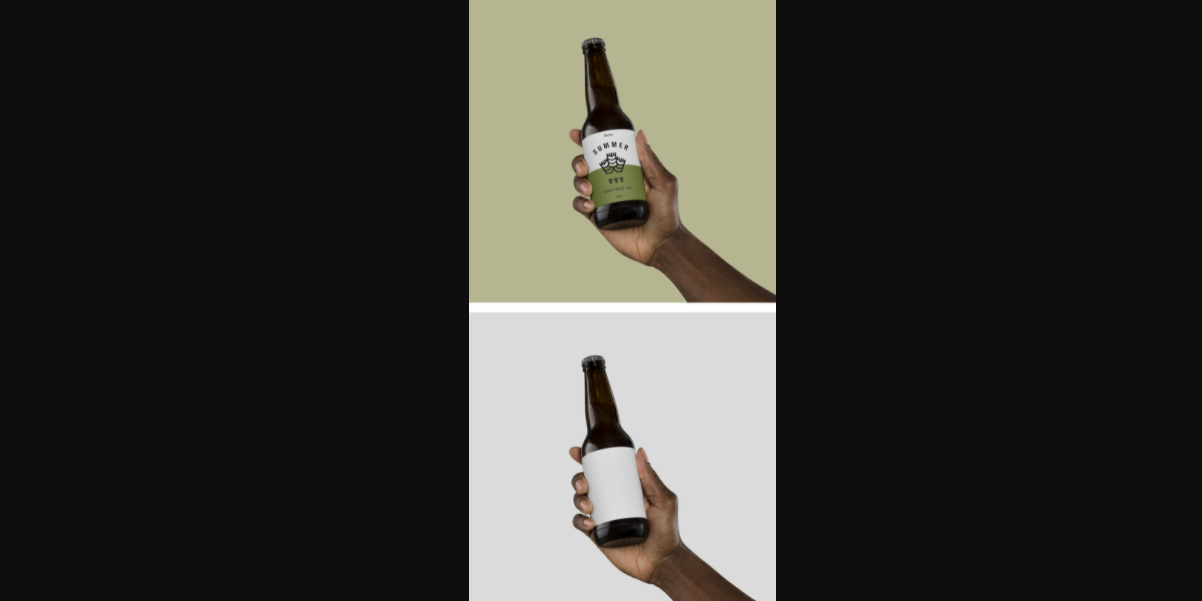 Another free bottle mockup is Hand Holding Beer Mockup. You can use it to create a realistic presentation of your beer branding project. Simply drag and drop your artwork into the smart layers, save, and you are done.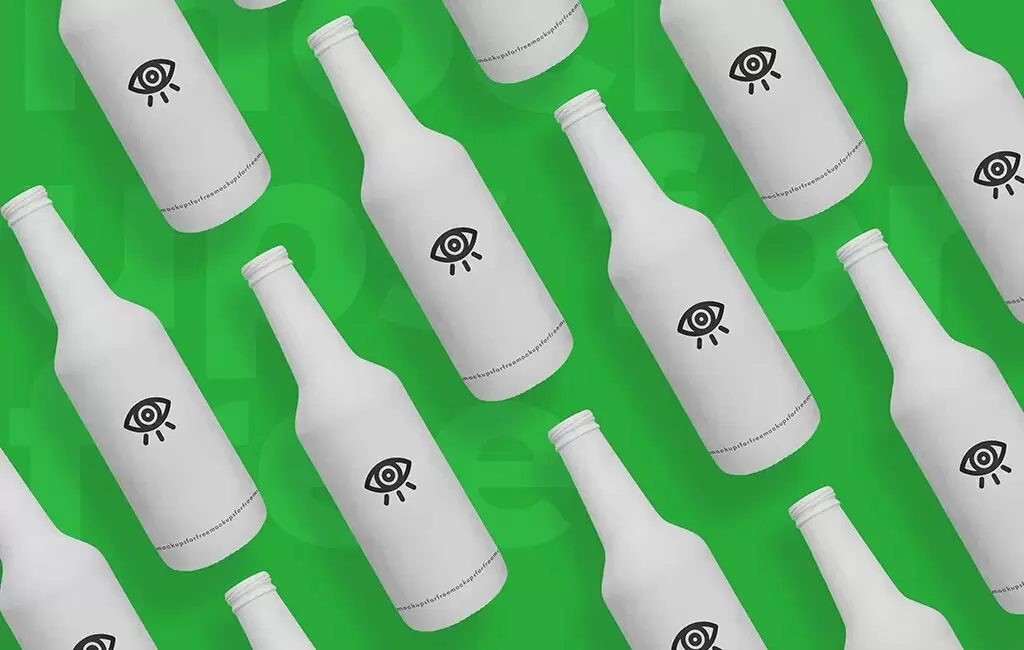 These three PSD files were created to let you create a presentation for your packaging or label designs in your next Beer branding project. The PSD file features smart objects, changeable background.
Stationery Mockup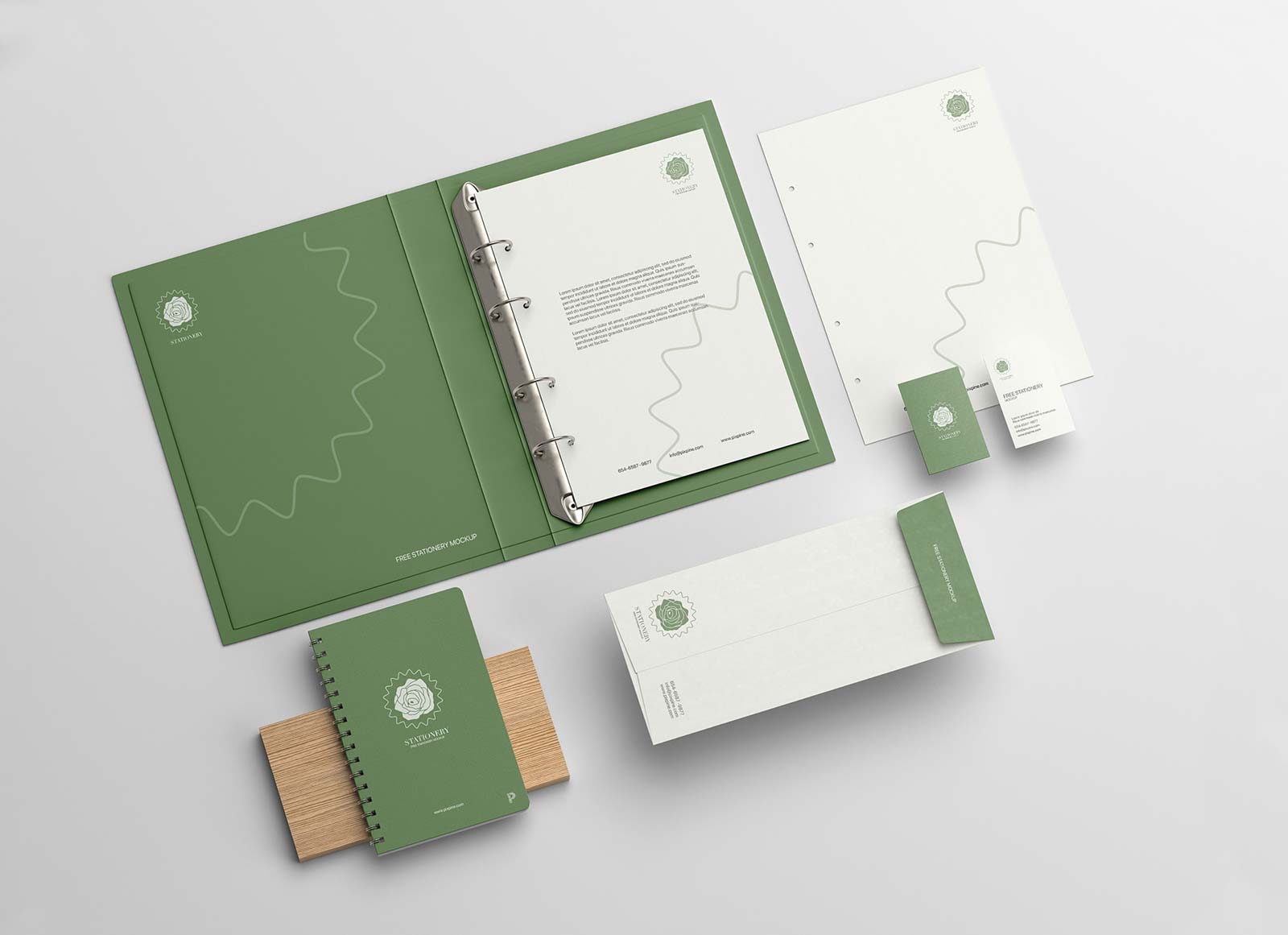 This is a wonderful composition of box file, letterhead, business card, notepad, and DL envelop by Pixpine. You'll need to place artwork on smart objects and get a realistic outcome for your upcoming stationery project. The color of the background can be modified.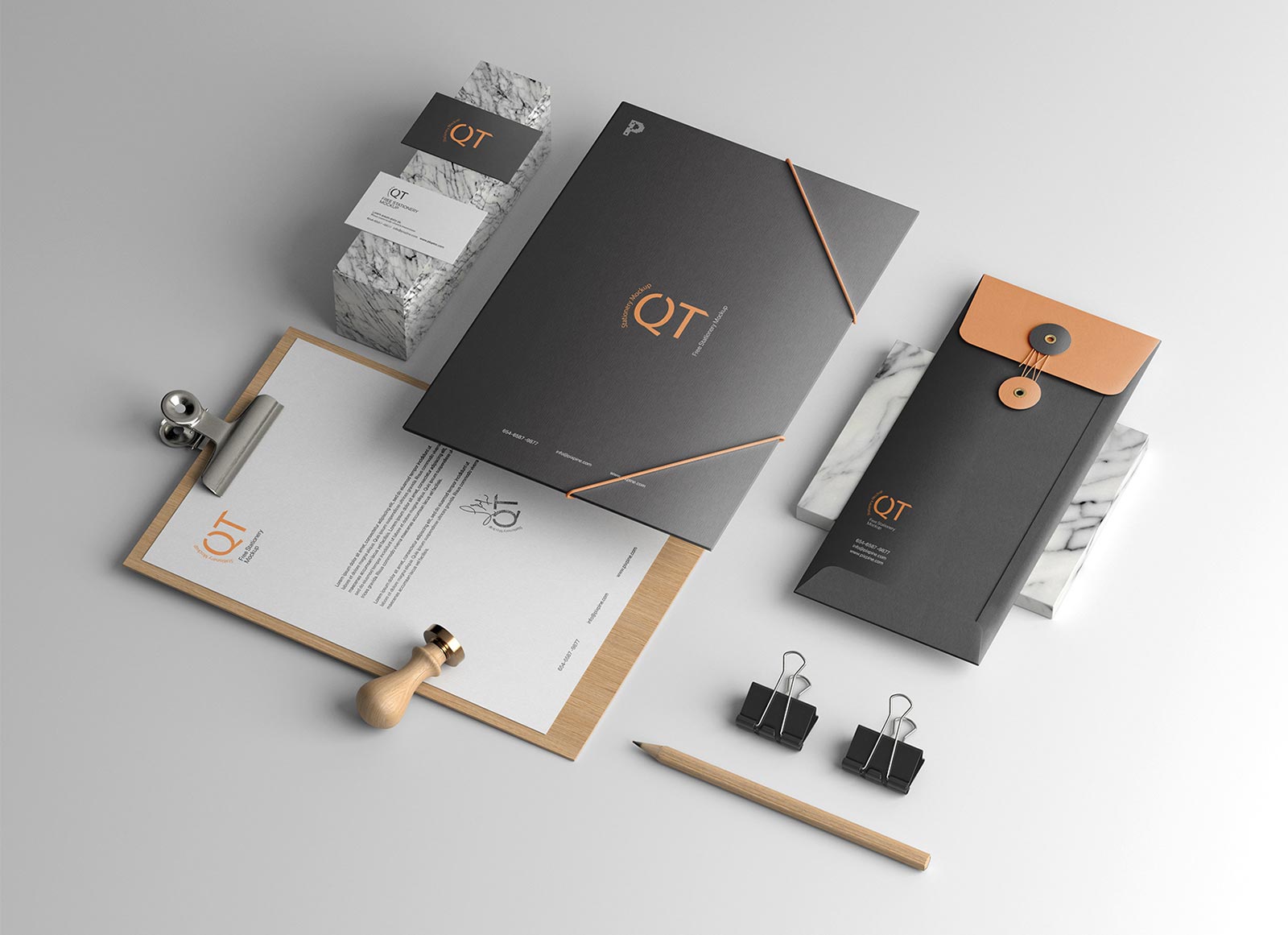 Creative stationery can play a big role in developing and improving the value of the new company as the first good impression. On the ground of this, we share with you a high-quality creative stationery mockup, which includes a business card, envelope, company folder, letterhead, clips, and pencils. Insert artworks by using smart layers and achieve a realistic result.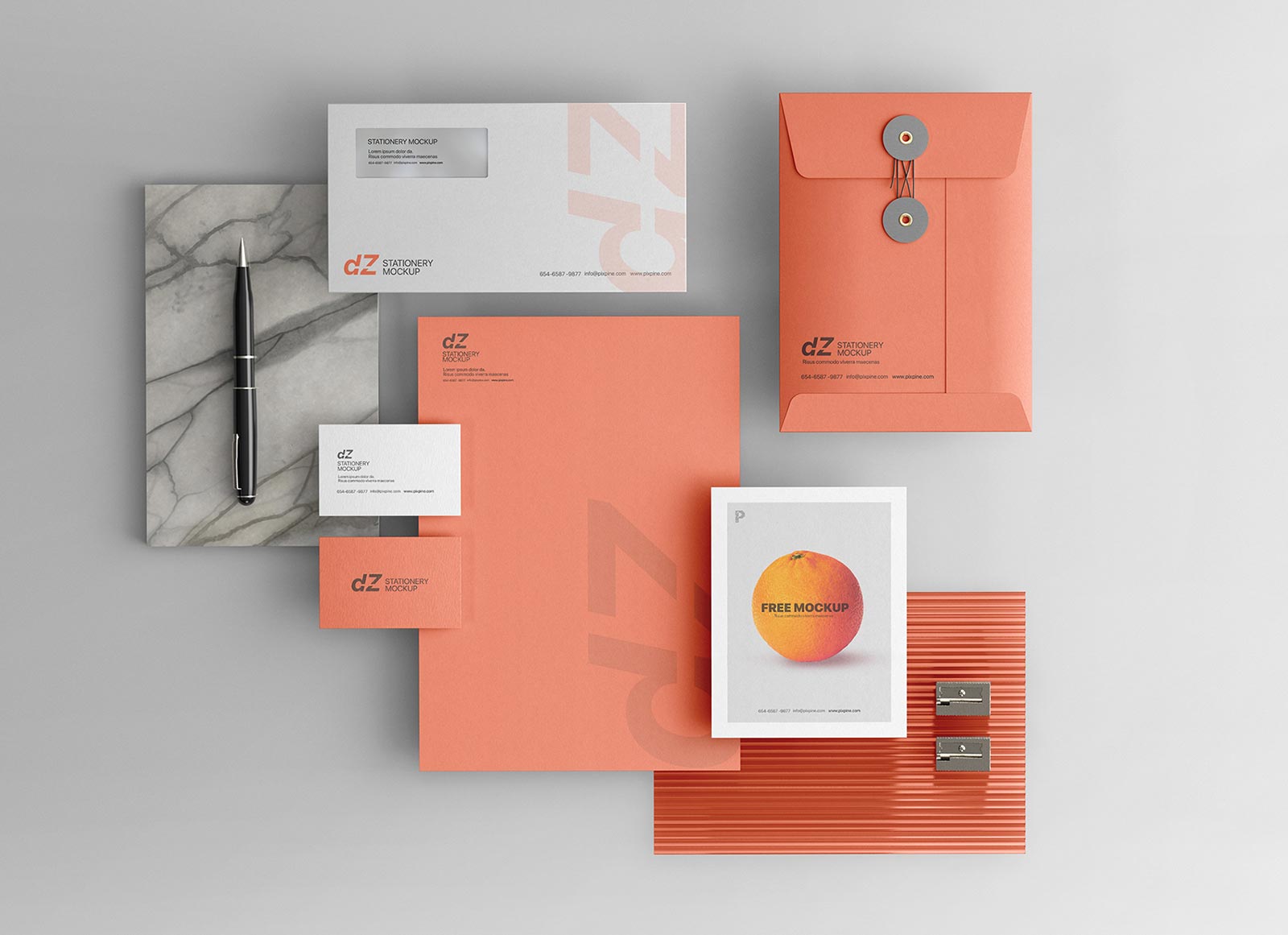 By using this mockup, you can use to display the design of the logo and brand identity according to your liking. This stationery will give the design a quality feel and appearance. You can even modify the background color or place any texture to get a more realistic outcome.
Glass Mockup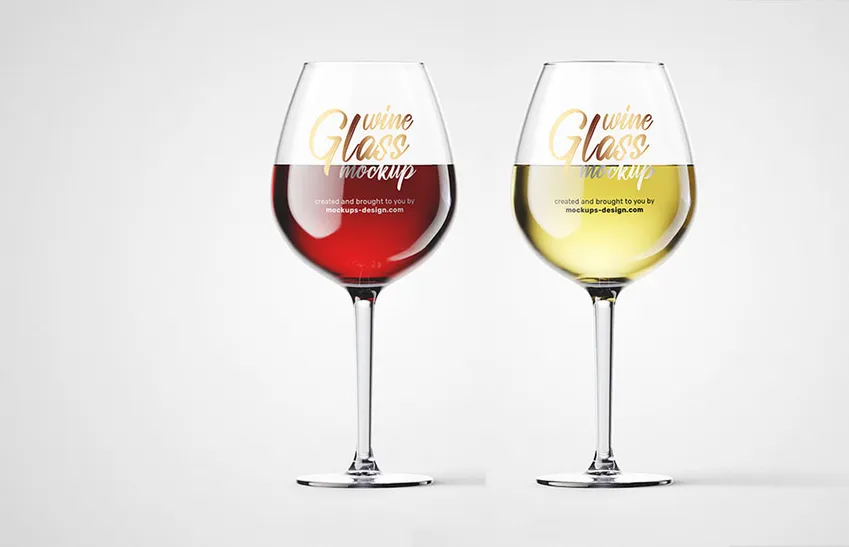 Free wine glass mockup to utilize and can be very usefull. you can undoubtedly change your plan with savvy object.
The best Beer Glass Mockup to work on your image to your special brew glass effortlessly utilizing this gift. You can embed your logo on the glass through brilliant layer this you'll have a similar show of your plans in only a couple of snaps.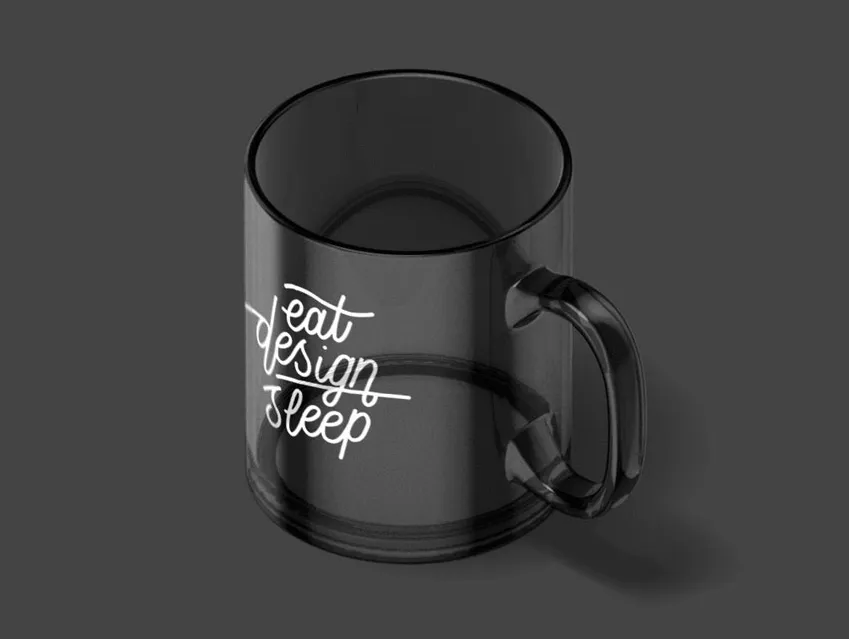 This circled alternating mockup of a straightforward mug can be utilized as a show of your new craftsmanship on a web-based store, portfolio or virtual entertainment.
Tube Mockup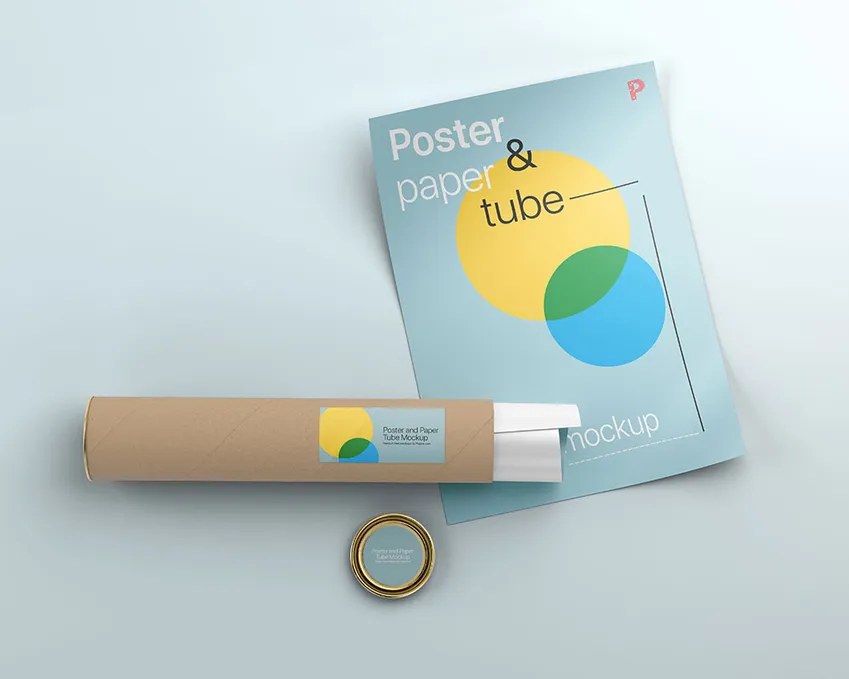 The best Paper Tube Mockup to put banner fine art on a savvy object alongside paper cylinder to show logo or marking. Foundation tone is inconsistent as well. Grandstand your banner plan with the best psd mockup of banner and cardboard cylinder.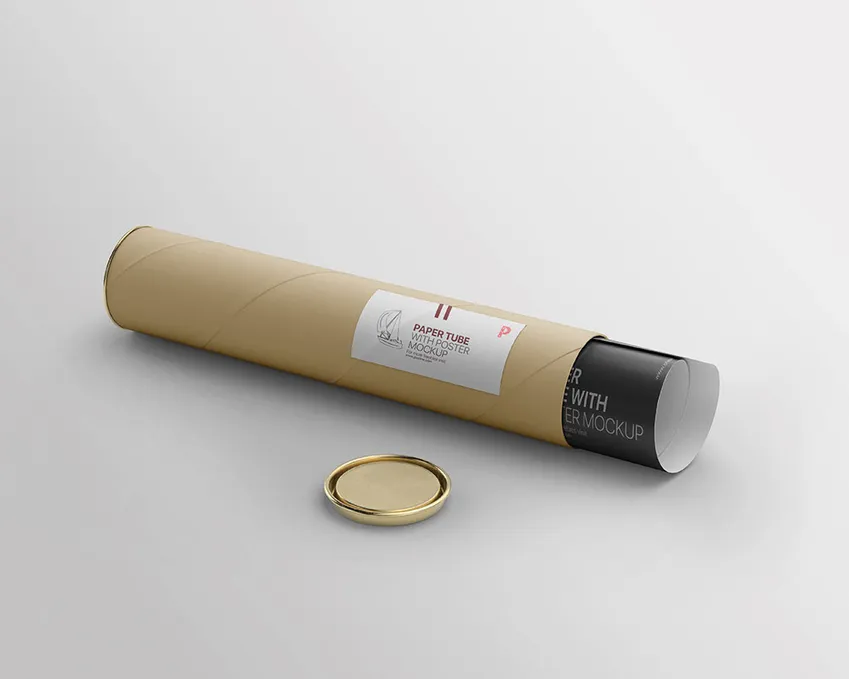 The best Paper Tube Mockup to introduce your work of art in a more appealing and helpful manner. Put work of art on the mark as well as on the banner. You can likewise change the shade of paper cylinder and top of the cylinder. Foundation tone is additionally variable.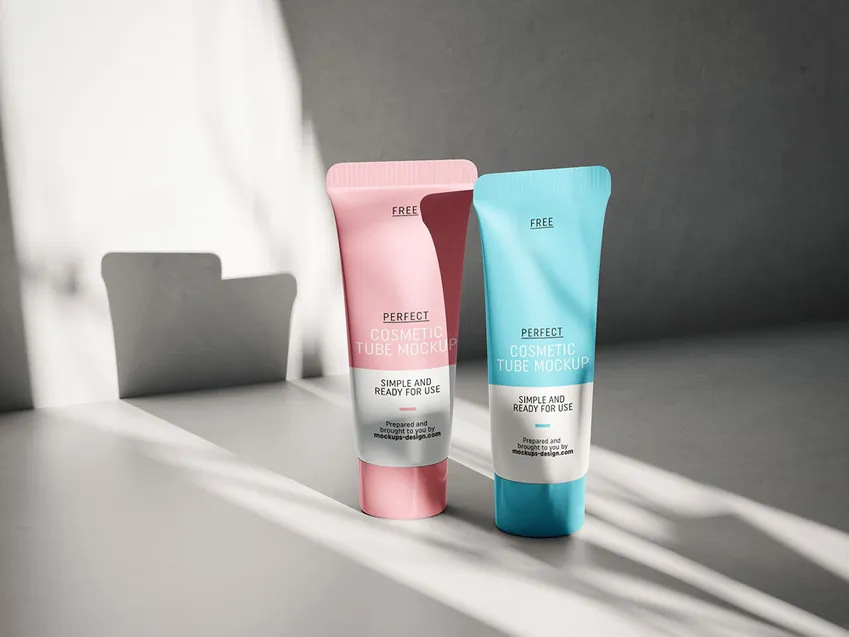 The best Cream Tube Mockup to exhibit the restorative marking of an item. There are 4 distinct renders in the zip accomplish with single and twin cylinder introductions. Put fine art on savvy items and change the shade of cap that praises the plan.
Brochure Mockup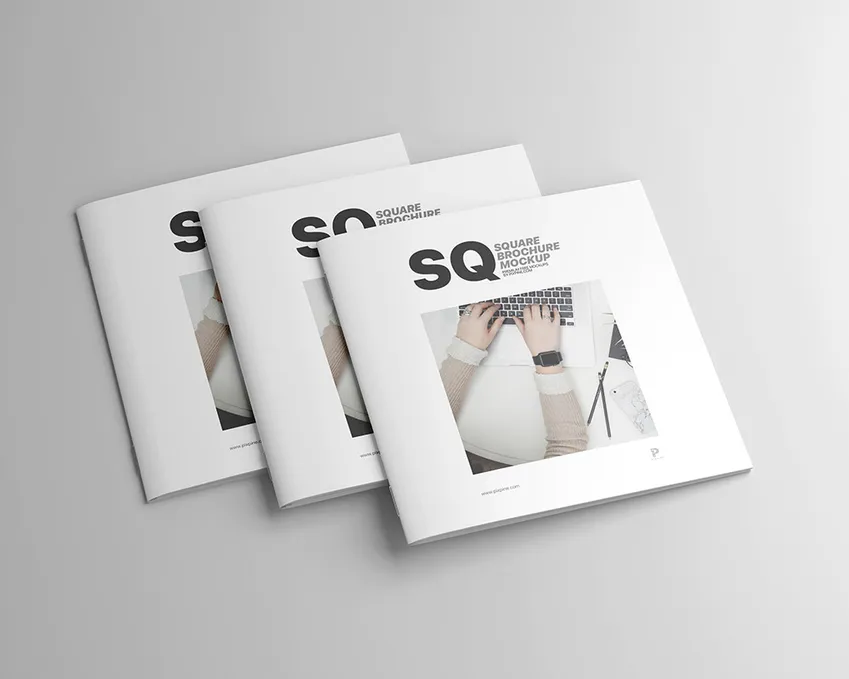 The best Brochure Mockup you can make a profoundly sensible and proficient show of your pamphlet plan. Just intuitive your leaflet cover plan inside the savvy object layer. Change shade of the foundation whenever required.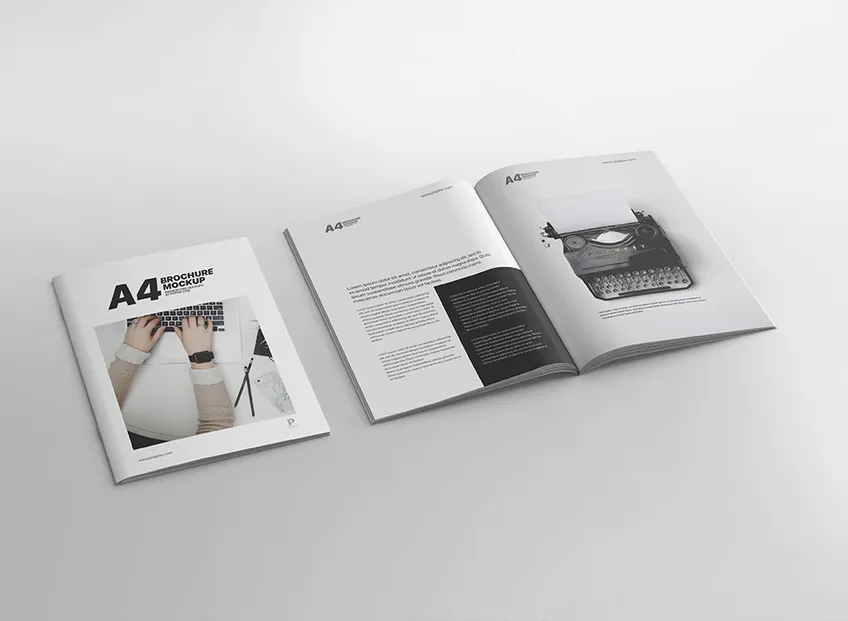 The best Brochure Mockup to put title plan and show the internal pages of the pamphlet in a practical show. The handout mockup comes in PSD design and can be effectively altered through brilliant article layers. You can likewise redo foundation tone.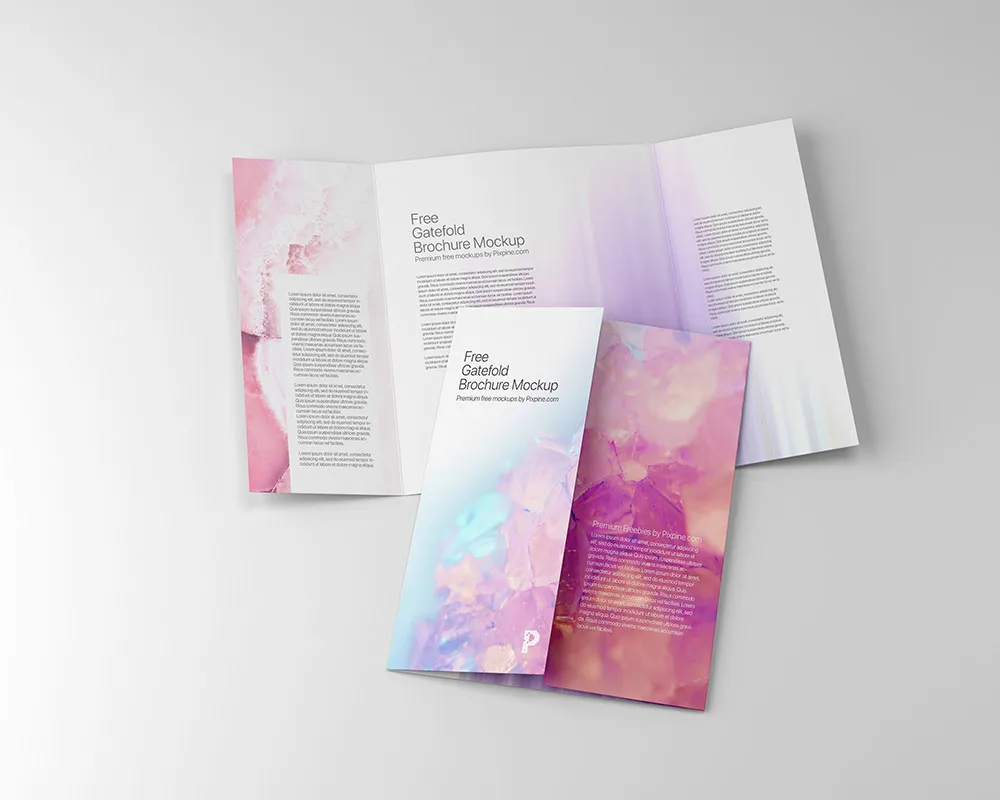 The best Brochure Mockup incorporates two distinct sytheses of it like you can feature your plan according to two alternate points of view. Inside psd record you will actually want to put your own plan by utilizing shrewd layers. Foundation is additionally adjustable.
Free Vectors
Floral Vector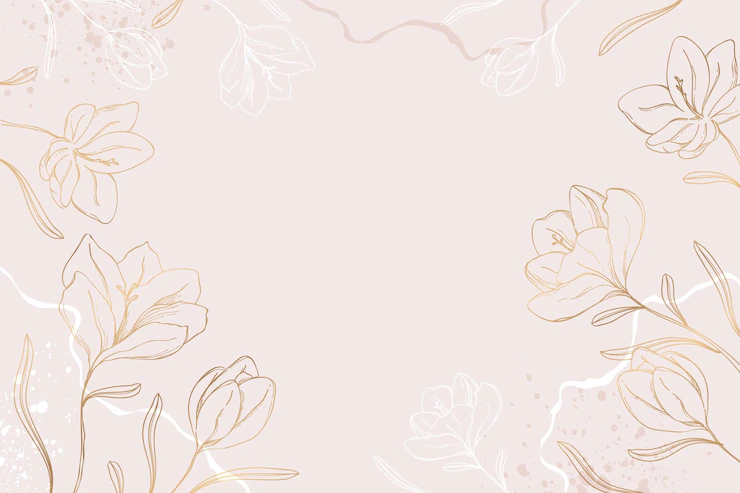 Flowers are among the most beautiful things you can find in the world. Give a nice touch to all your projects by downloading this free image.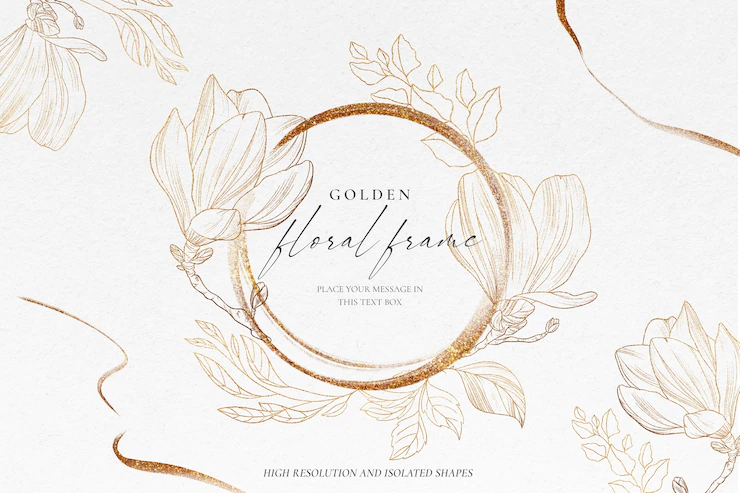 No matter what the medium of creation is, floral designs have always held a unique place in the realm of art. Don't hesitate this vector if you desire to make your design become dreamlike.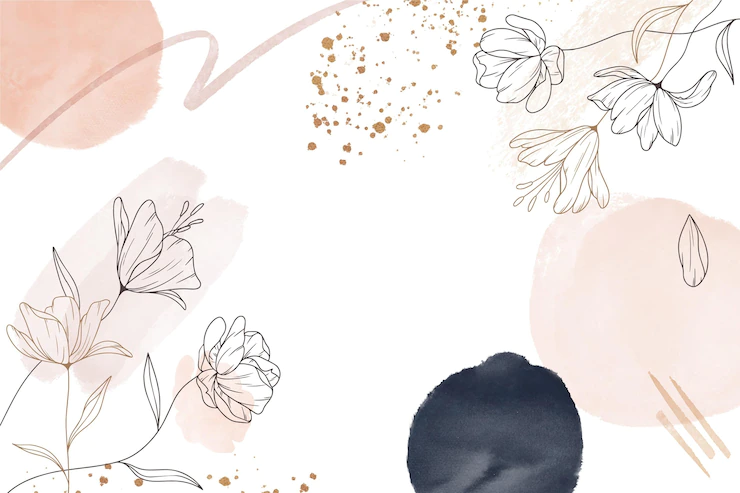 By using this floral vector, giving a gorgeous touch to the design you're working on is now made a lot easier. Free assets for commercial and personal uses.
Hat Vector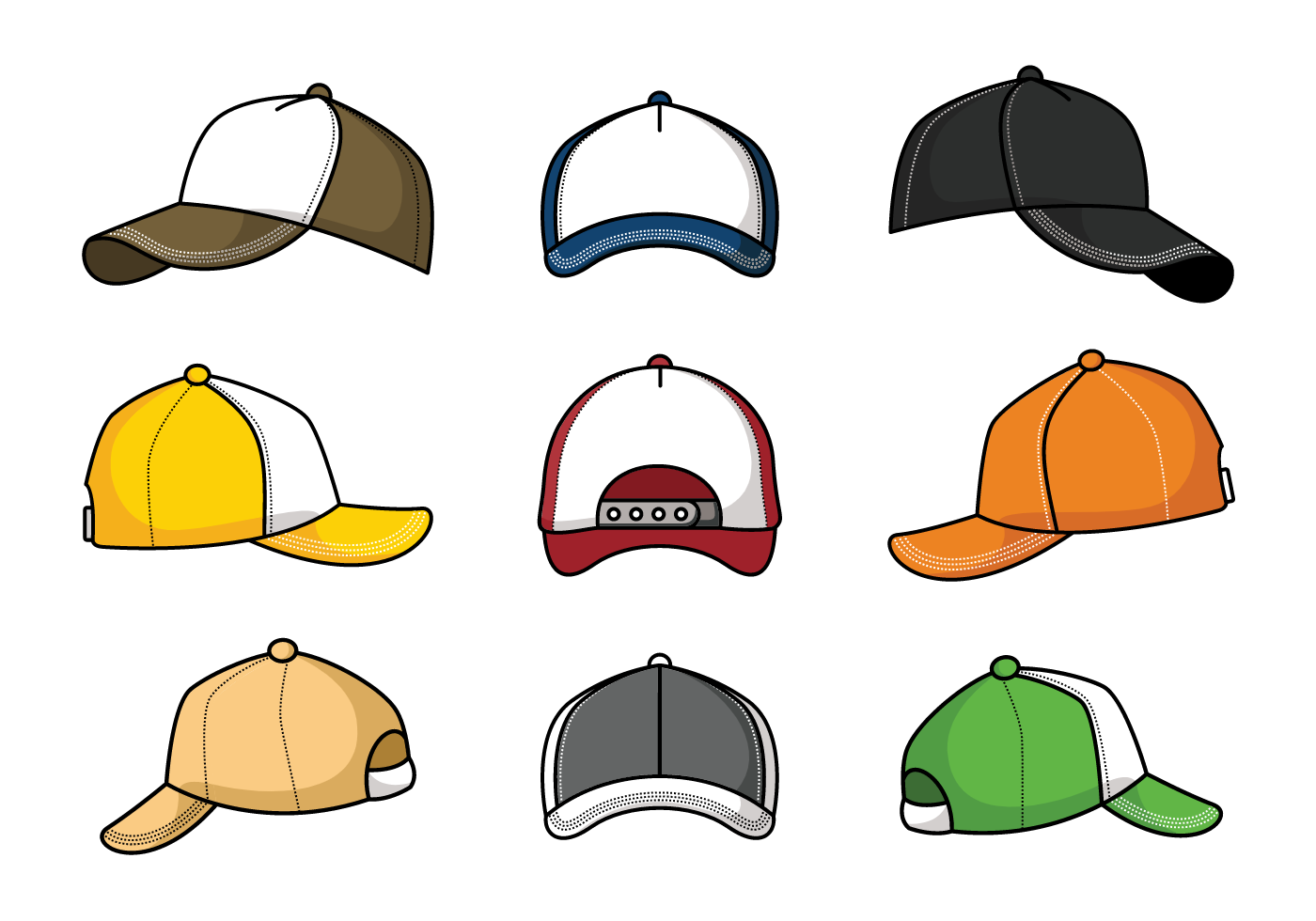 By using this icon of the free hat vector, you can drag and drop all parts in this vector. It can be used for logo presentations, branding, and much more.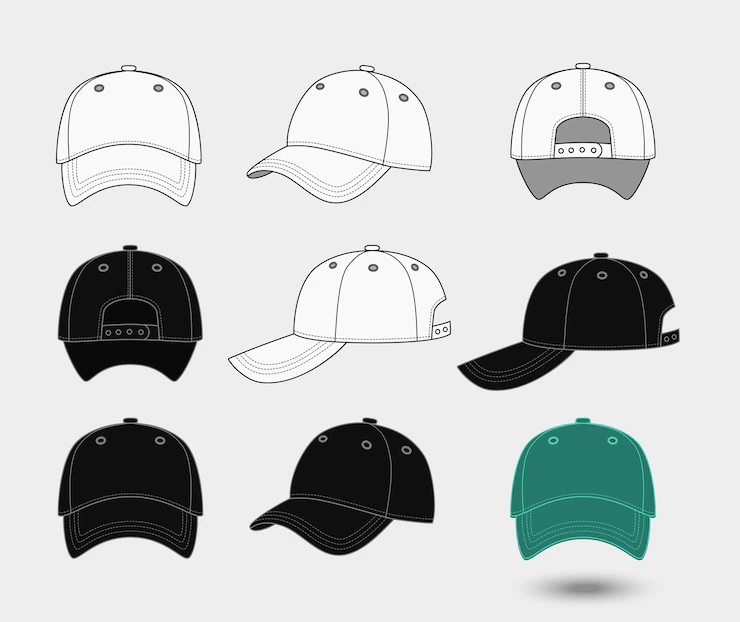 This professional baseball caps set vector is a good choice to decorate designs that are related to sport or any creative designs. It is simple to alter and add to your custom design.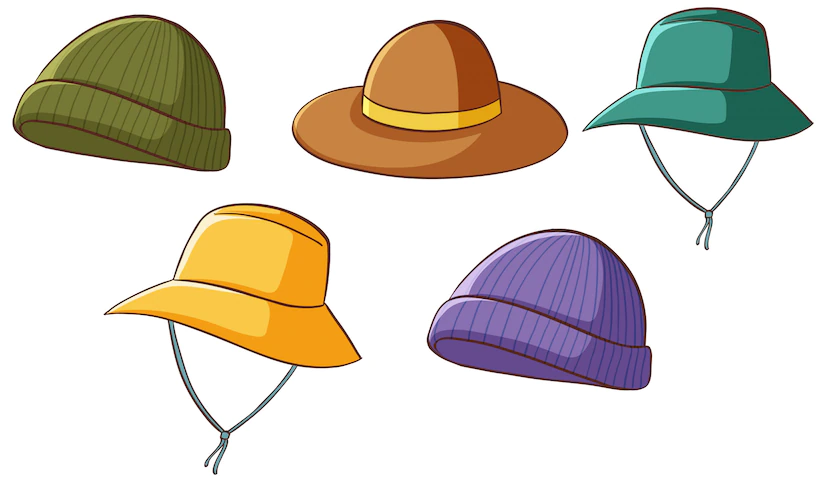 If you are looking for a simple way to design a unique logo or branding, a set isolated hats vector is a considerable solution for your projects. With this vector, you are able to optionally customize it according to your requirements, change color, increase and decrease the size, etc.
Crown Vector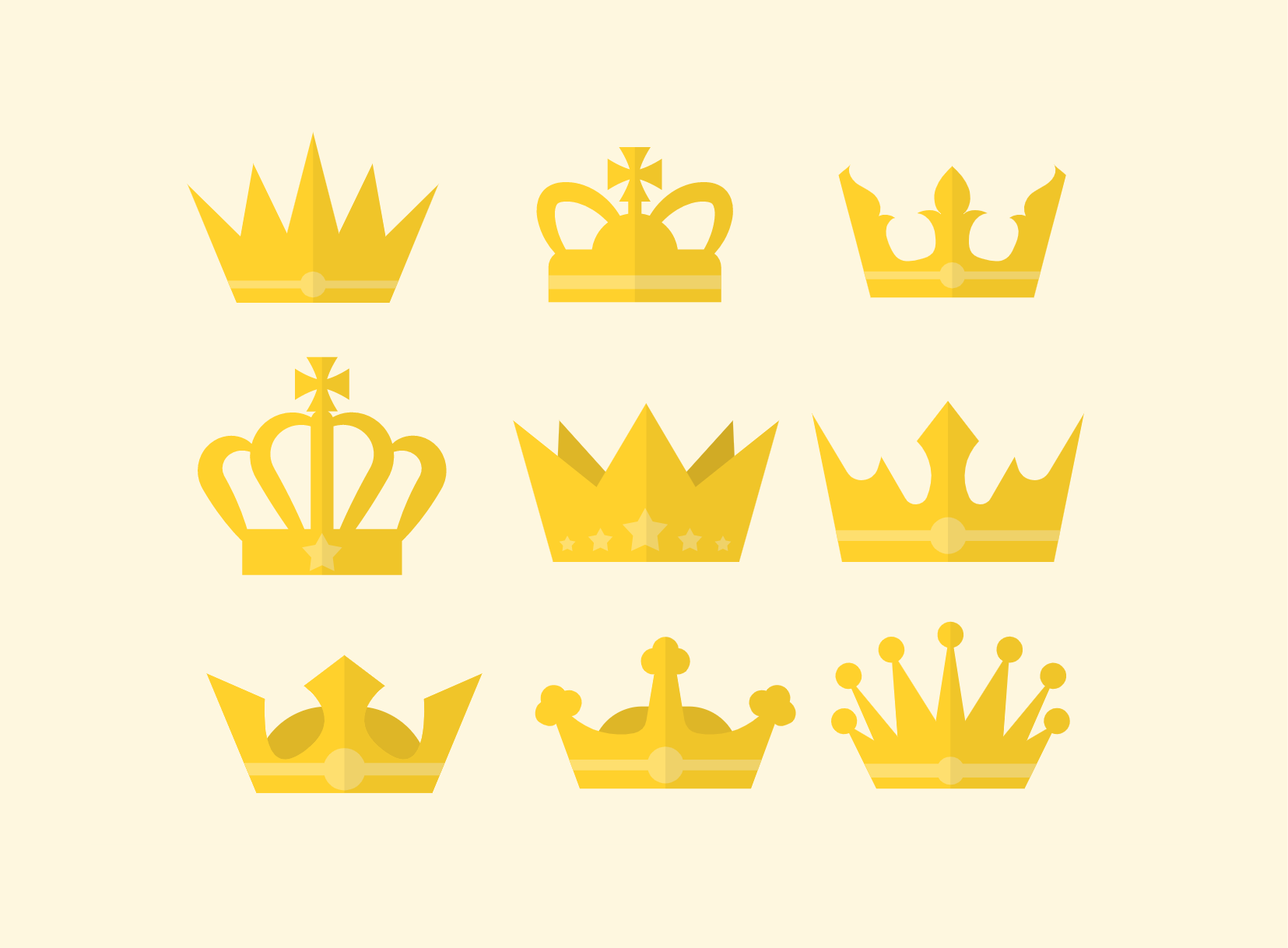 These free images contain crowns that make your project become the heir or heiress to the throne of good ideas. You can use it for logo presentations, branding, and much more.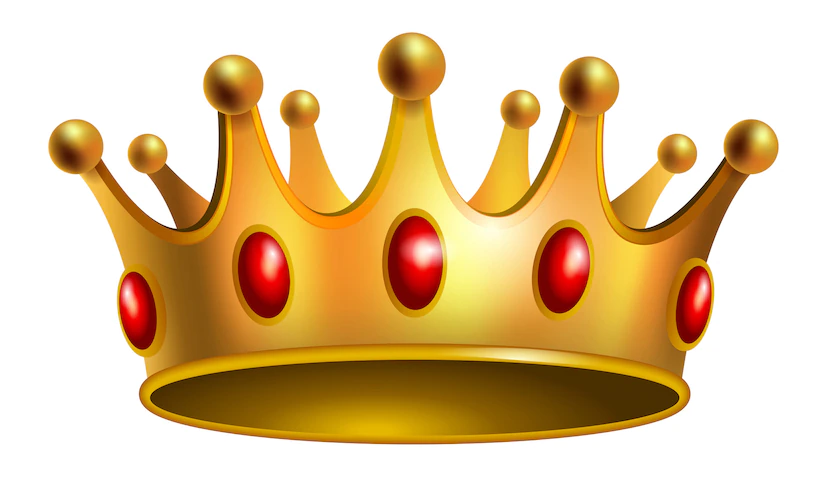 This is a luxury-free crown vector that you shouldn't miss on the design path of a project. It can be used for a variety of purposes, both personal and commercial.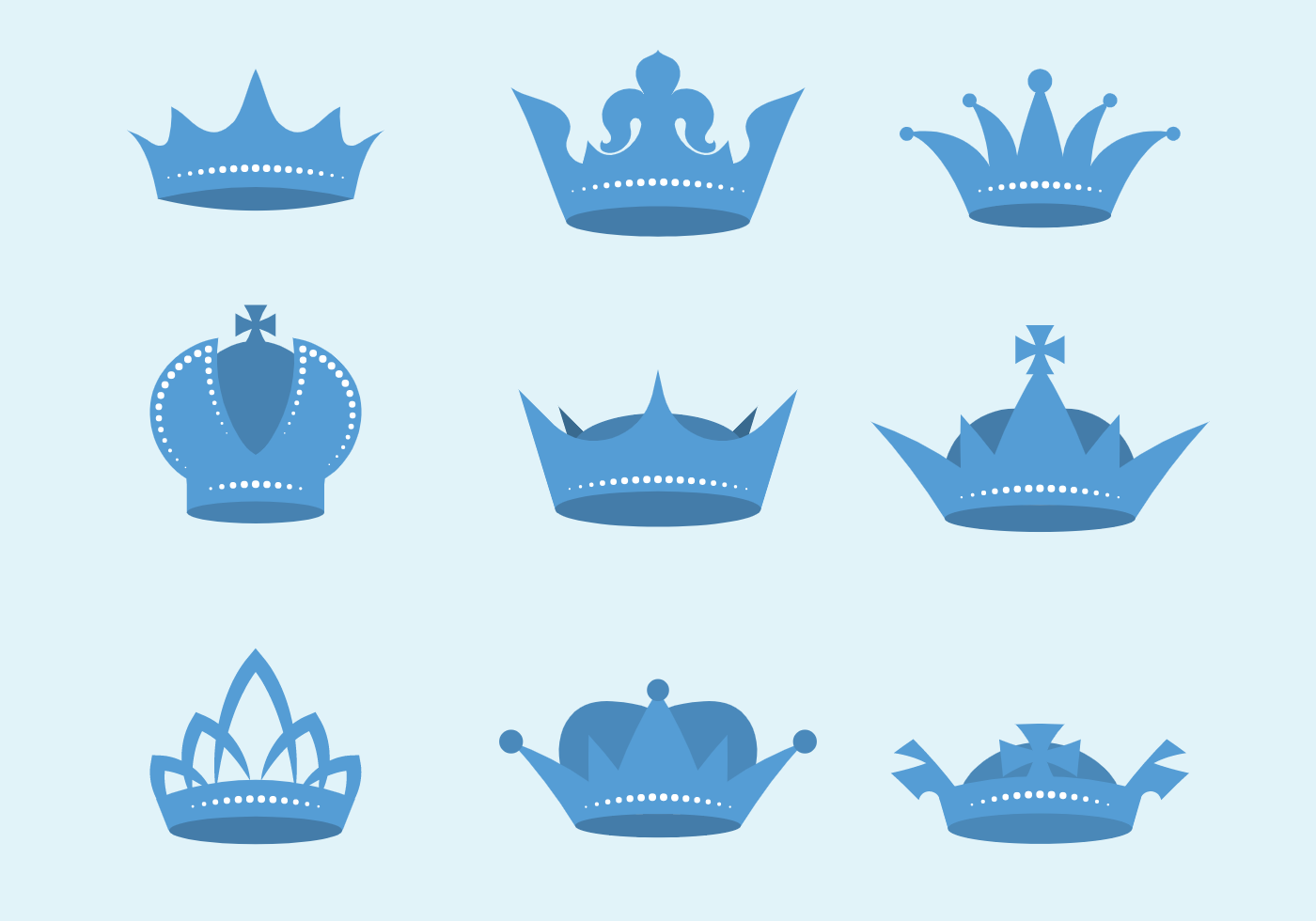 A collection of free British crown vectors is a great way to make a statement with your logo design or any project. All elements in this vector are modifiable.
Frame Border Vector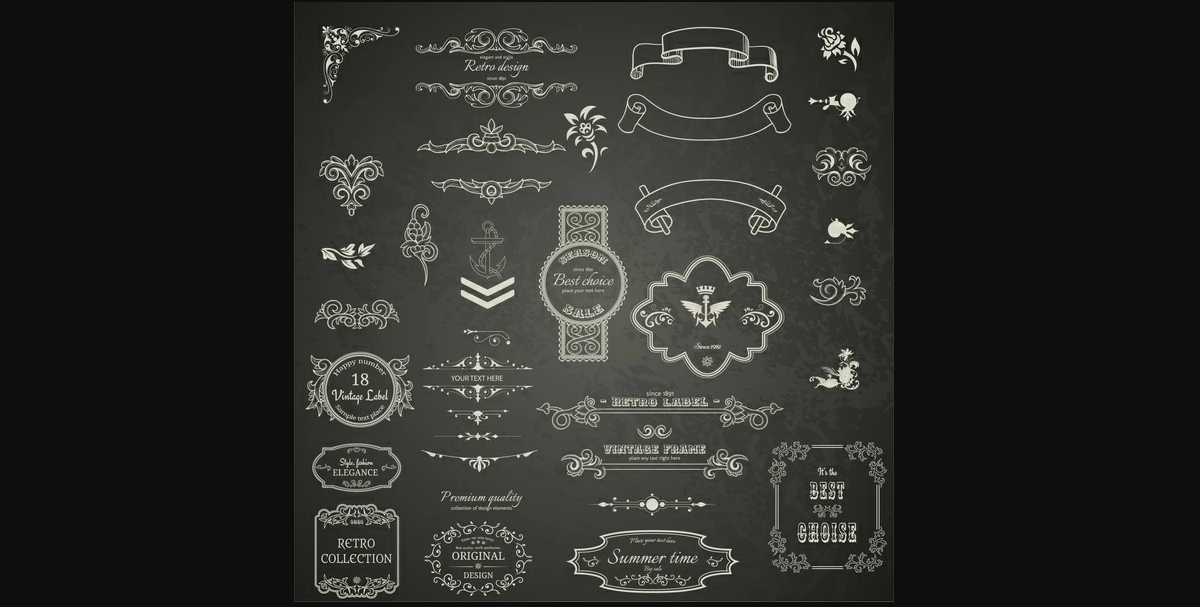 There are plenty of choices when it comes to frame borders in vectors. This vector comes with various shapes and textures that are suitable for card inviting, letters, wedding envelops decorations, and more.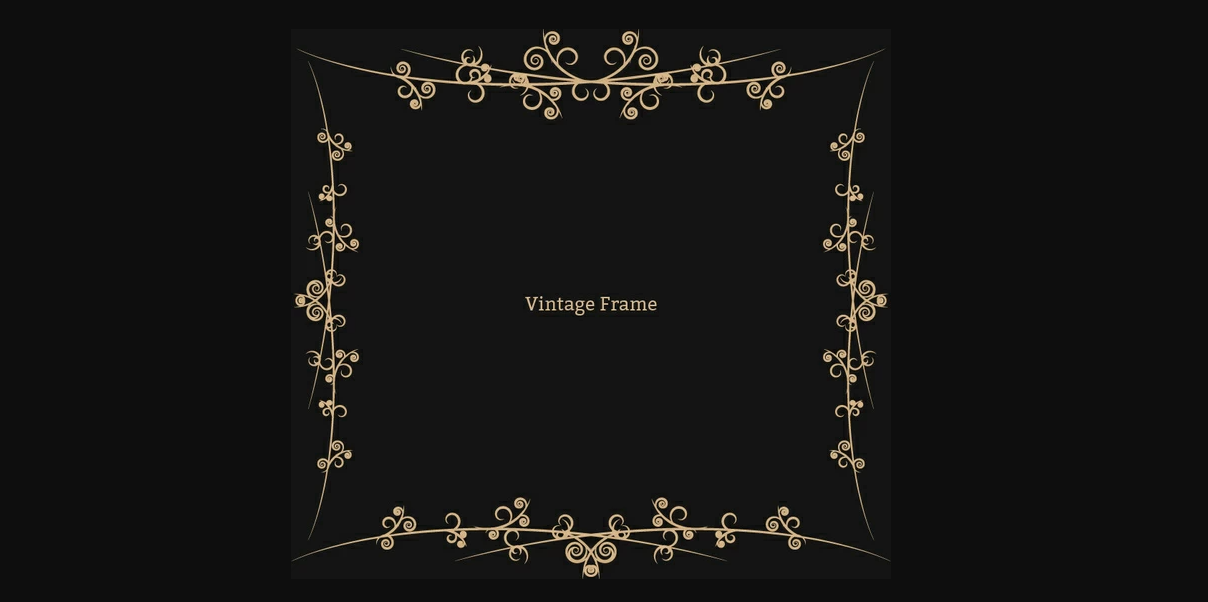 Are you looking for a sweetheart design to enhance the appearance of your card design? Then, Frame Border Vector is a great idea to help you easily achieve your desired design. You can use it to insert to your design outstandingly.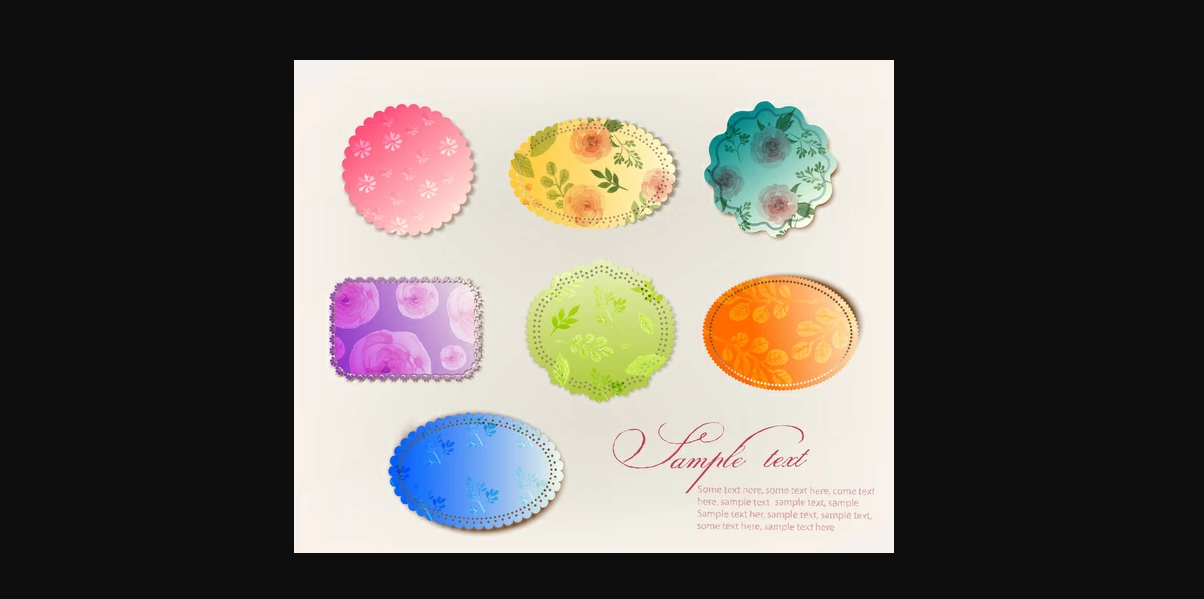 Are you fascinated with these frame border vectors with many colors? It is absolutely free and easy to customize without any difficulties. Let's download it and enjoy it right now!
Sun Vector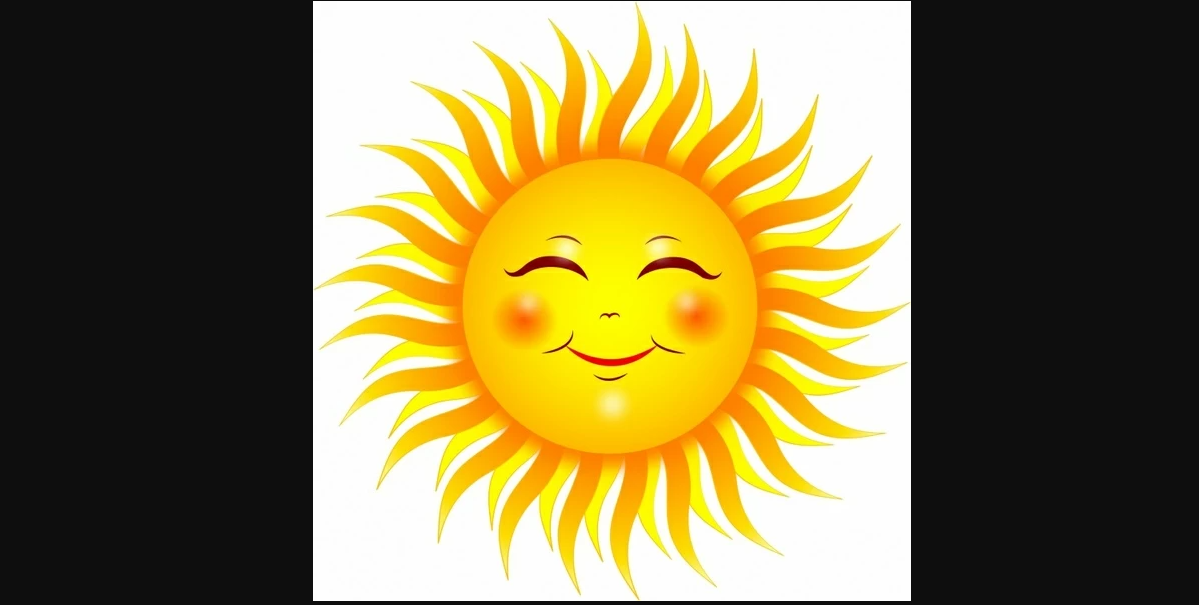 It's is an amazing free smiling sun vector that is an effective idea to showcase your graphic design in a bright look. It also allows you to personalize any of the elements according to your tastes.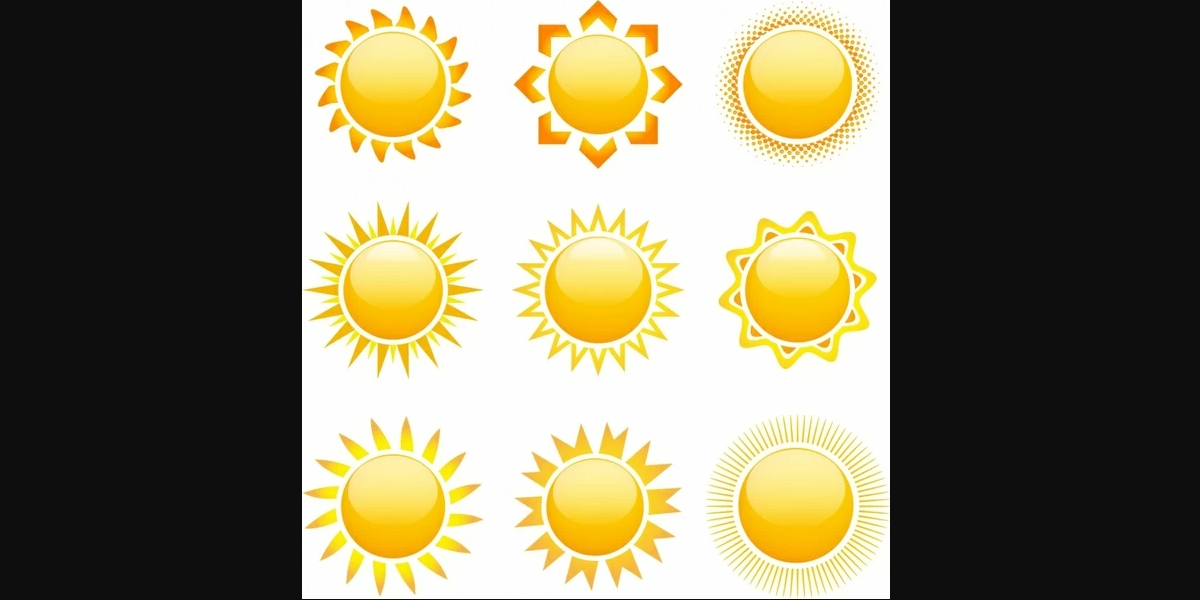 With the help of Free Original Sun Designs Vector, any of your designs will be easier than ever. This allows you to adjust each piece without having to be a professional designer.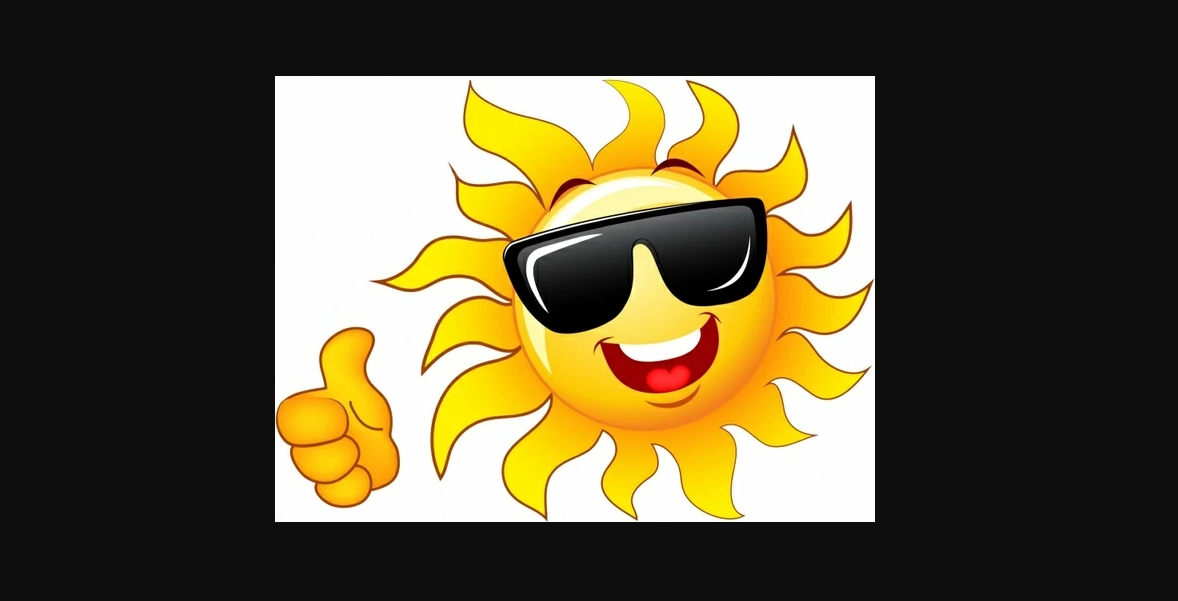 An image with bright sun images is a great idea to help you easily make your design stand out from the crowd. Give it a look!
Moon Vector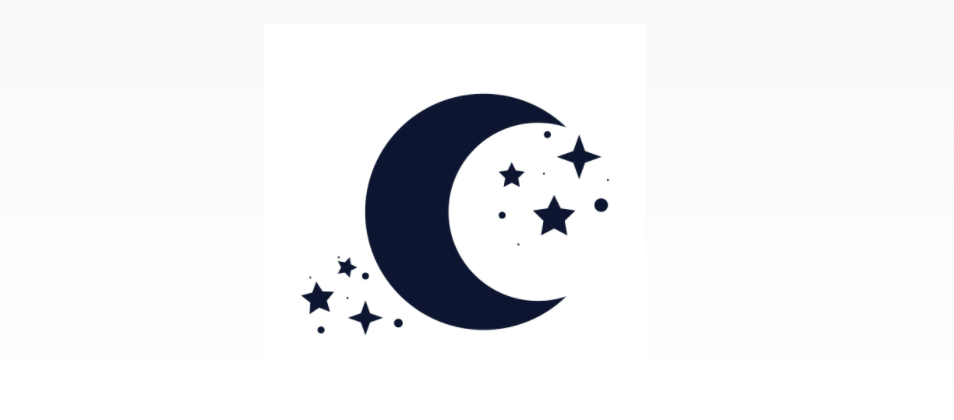 Using this free moon vector is an optimal method to display your graphic designs about card design, letters, and much more. They are available for both personal and business.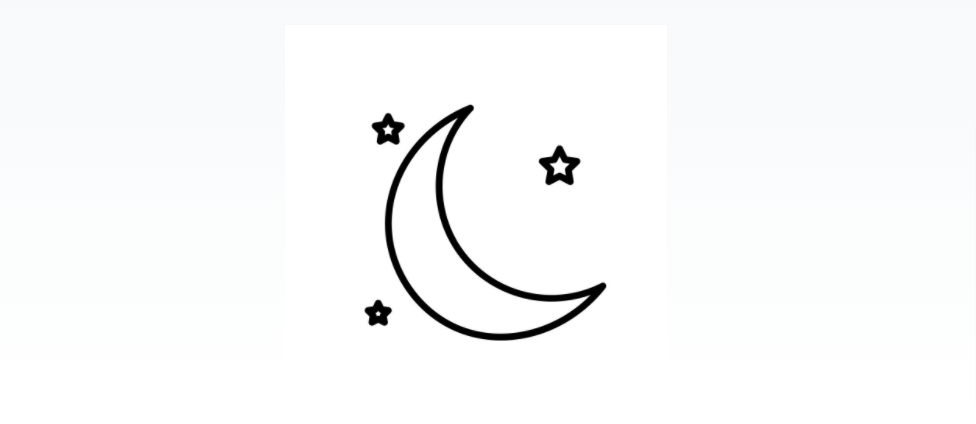 Here is a cute icon vector with moon and stars around it that will make an eye-catching appearance for your designs.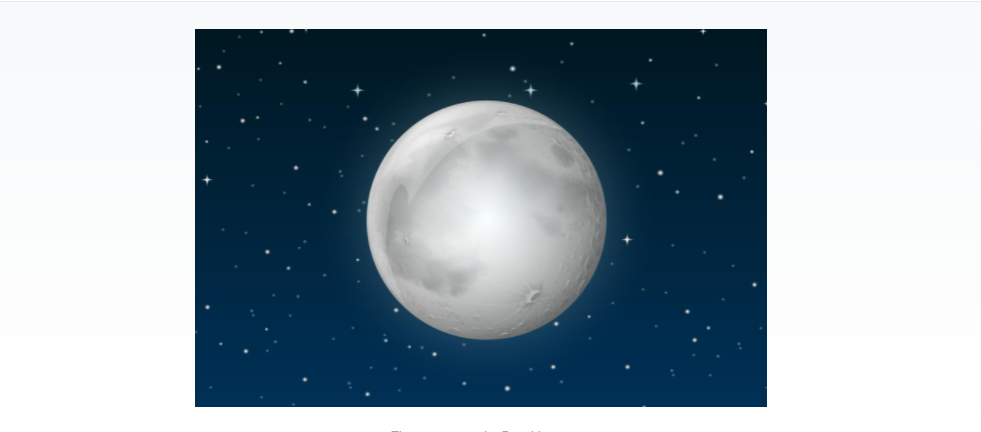 This vector will help you easily generate nice designs that are related to holidays, seasons, and more.
Butterfly Vector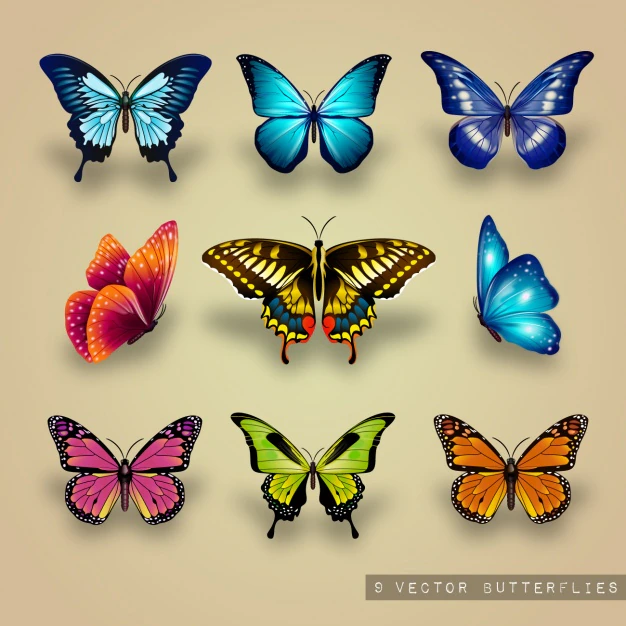 This is a free butterflies vector for you to download and use. Here is very attractive and eye-catching.
Splash Vector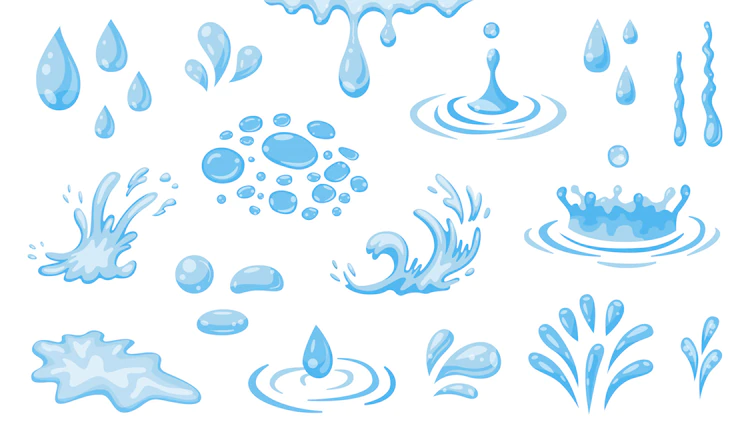 Here are attractive icon vector with splashes flat for your design.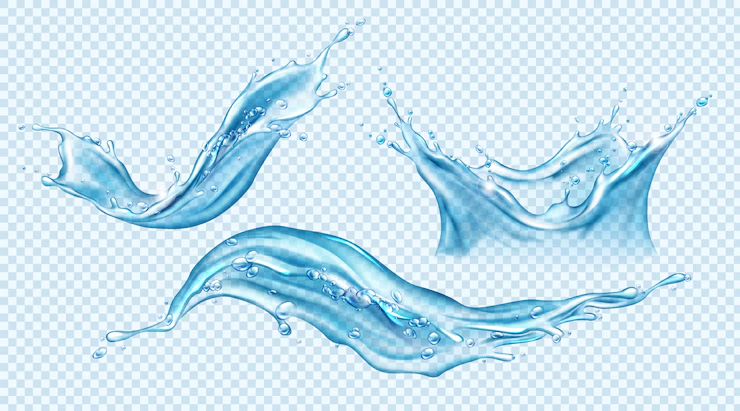 You should you these icon vector for your design to attract customer to come with your site.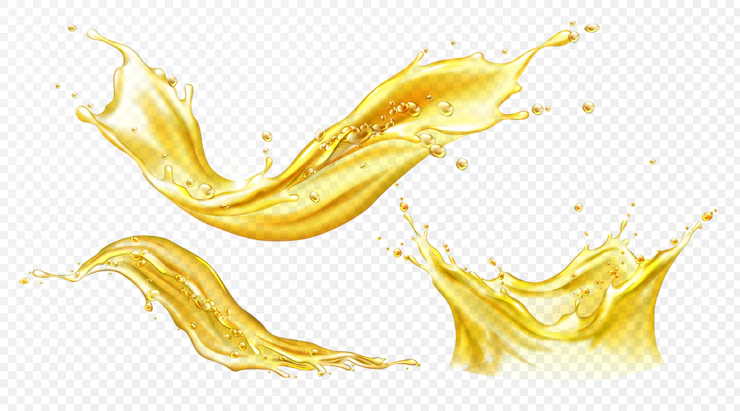 These realistic splash of juice or yellow water are really a good choice for your design.
Dragon Vector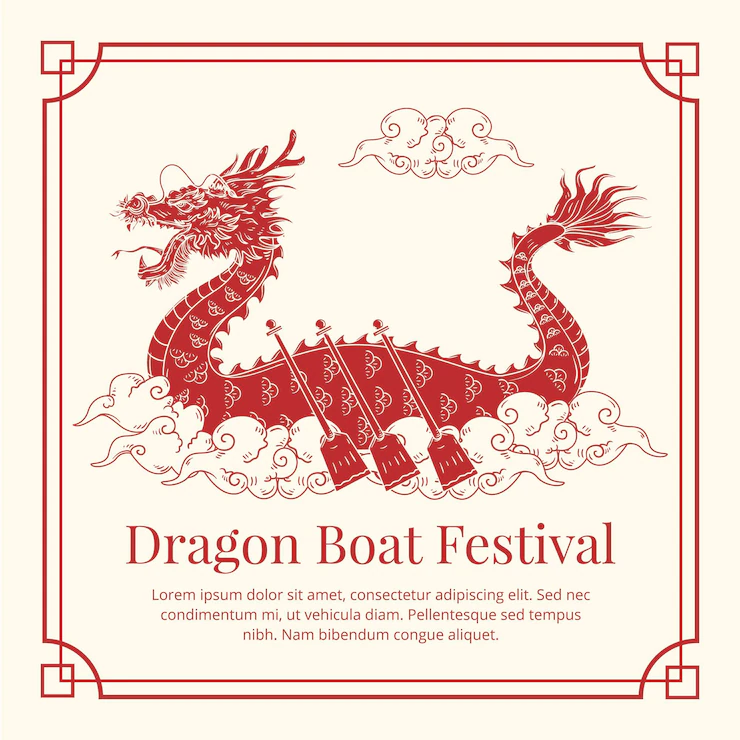 This design is really eye-catching with dragon boat festival. It will support you to design a suitable dragon vector.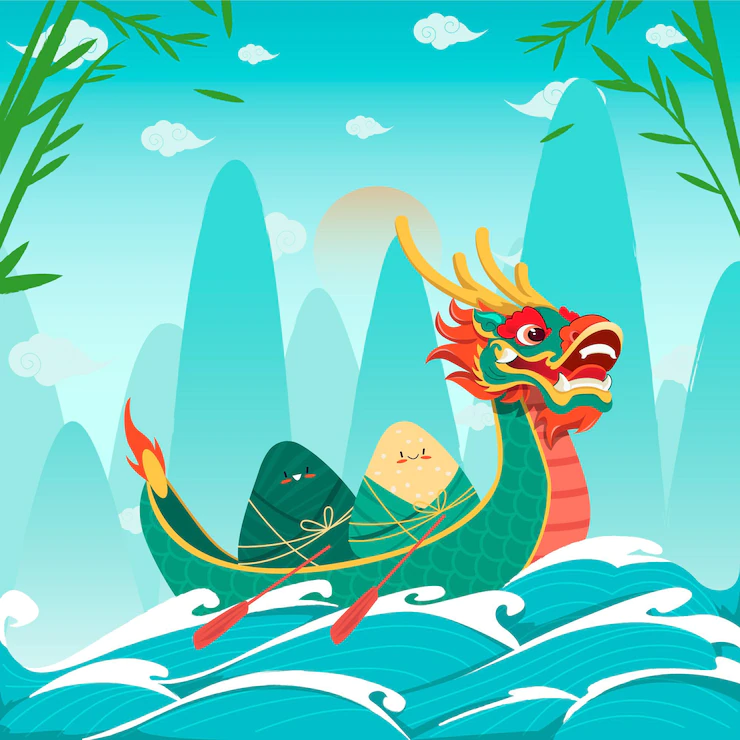 Here is a fantastic vector with a dragon on the water. You should use it for your design.
Summary
To sum up, which is the best mockup or vector? In our opinion, it depends on your specific purposes and requirement. All of the mockups and vectors described above have a lot of downloads and reviews. We hope that this article will be beneficial for you in selecting an appropriate mockup or vector. If you have any difficulties related to any type of mockup or vector, please let us know in the comment box. Thanks for your attention.