Do you desire to develop or expand your service company effectively? If your answer is yes, it's time for you to start building a business website with AT Services theme to approach potential clients. Firstly, thanks to a drag&drop Elementor Page Builder as well as WPForms, Smart Slider 3, and other handy plugins, this business & services WordPress theme gives you the ability to build up your site without any difficulties. There are a large number of customizable features here, including 50+ Extra Widgets, Drag & Drop Form Builder, Form Templates, Typography Styles, Google Font and Retina Support, Social Comments, and so on. In addition, your site appearance can be changed with another color style with the help of a color picker tool with 4 color options. Therefore, you are smoothly able to showcase all the professional business services on an attractive website to conquer more potential clients. Eventually, as AT Services is developed based on Bootstrap CSS, it will offer you a fully responsive layout, which means your site is always perfect on all kinds of devices. It sounds great, isn't it? Let's try AT Services WordPress theme now!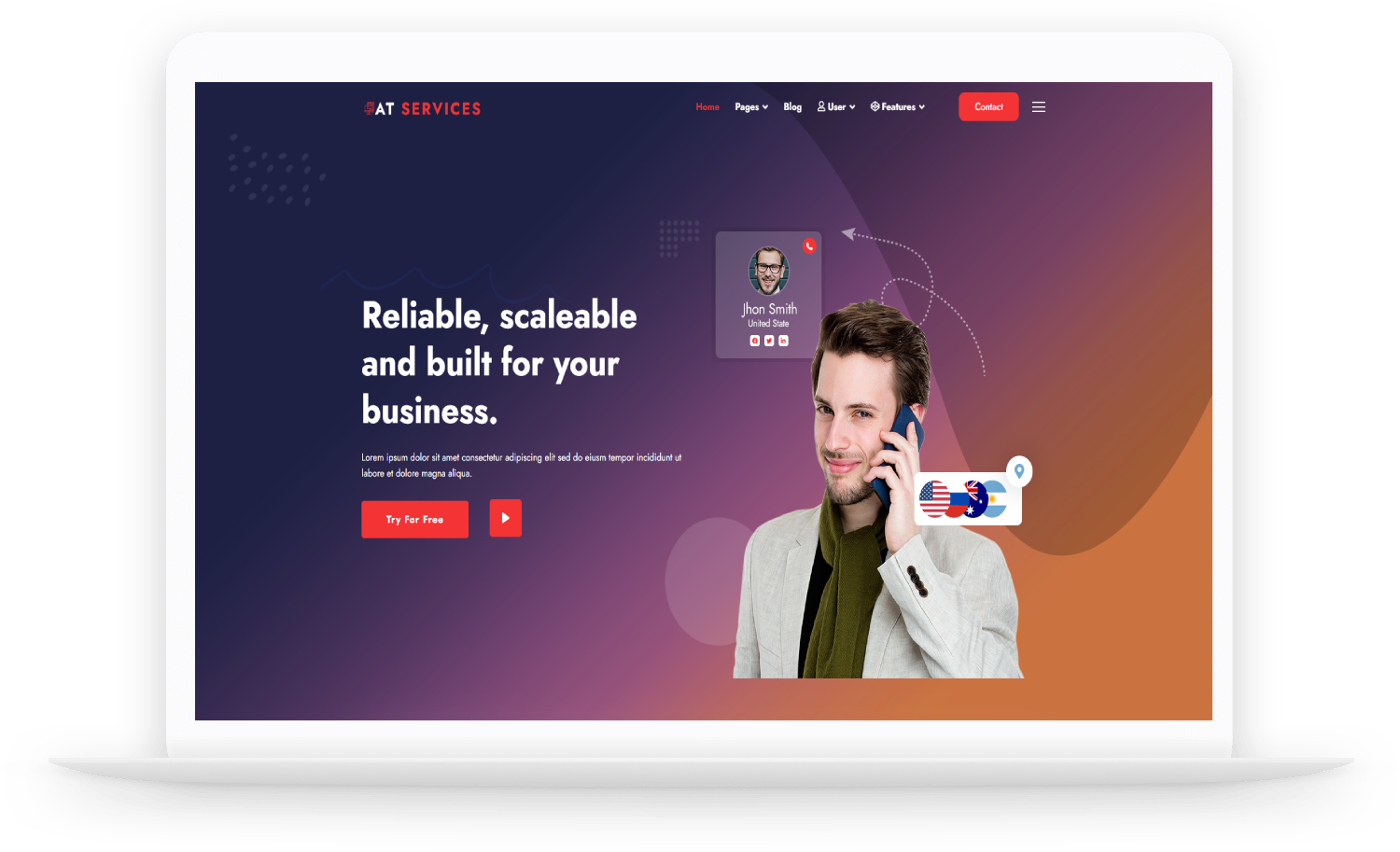 AT Services is an impressive and professional WordPress theme that is suitable for companies or businesses offering business services. Built based on Elementor Page Builder, this user-friendly WordPress theme assists you to add content as well as design your site without much effort. That is the reason why all your services and relevant information will appear clearly and stunningly on a modern website to make an impression on more potential clients.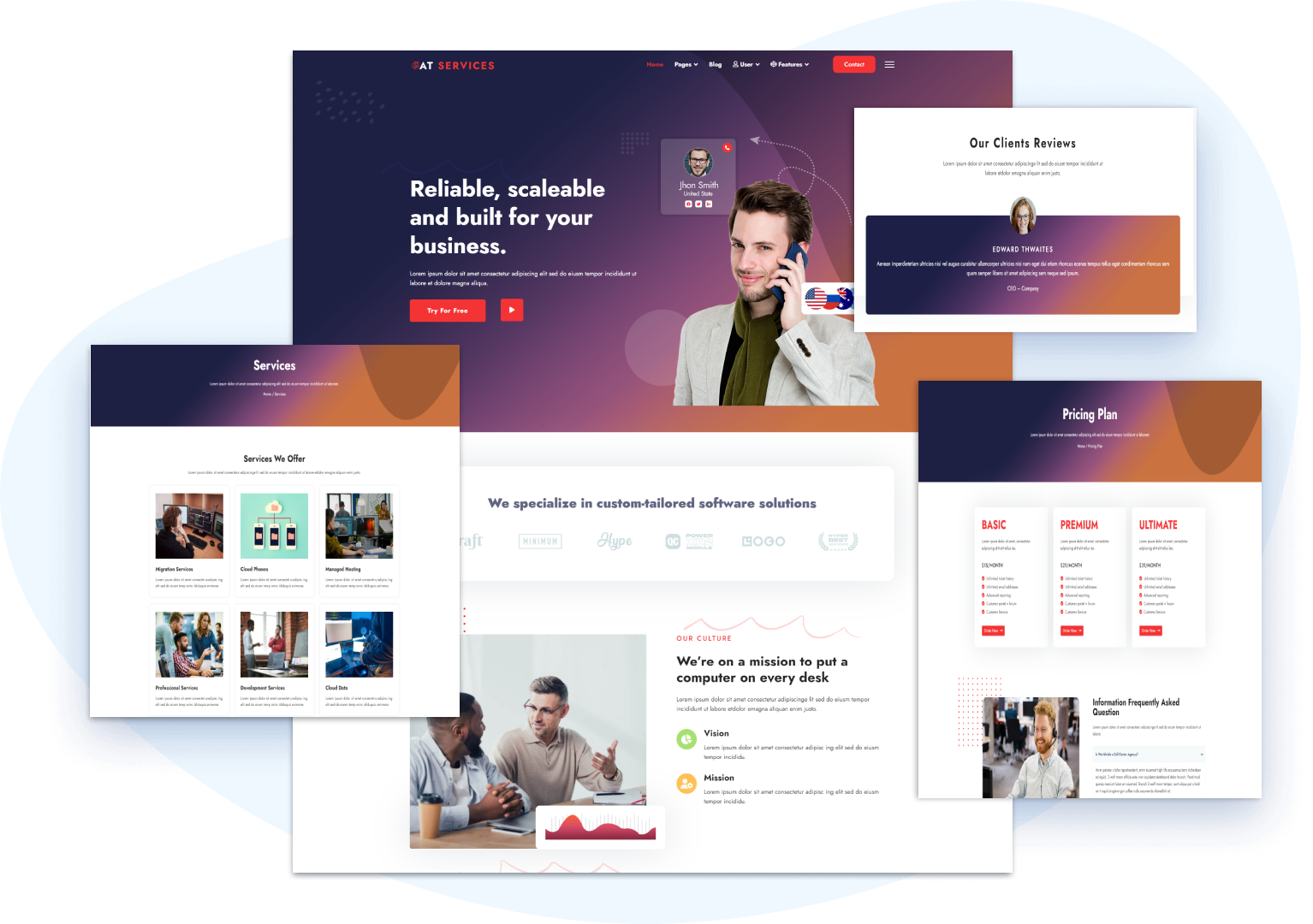 Thanks to AT Services WordPress theme, you are easily able to affirm the reputation of your company and win the trust of potential clients via the basic and main information about your company, and your services. Besides, you should also showcase the profile of your professional, enthusiastic, and skilled staff to set the client's minds at rest.
By using AT Services, it's convenient and smooth for you to add a clear FAQs page to your site without any trouble. Plus, you can easily build a contact page to help all customers to communicate with you whenever they want.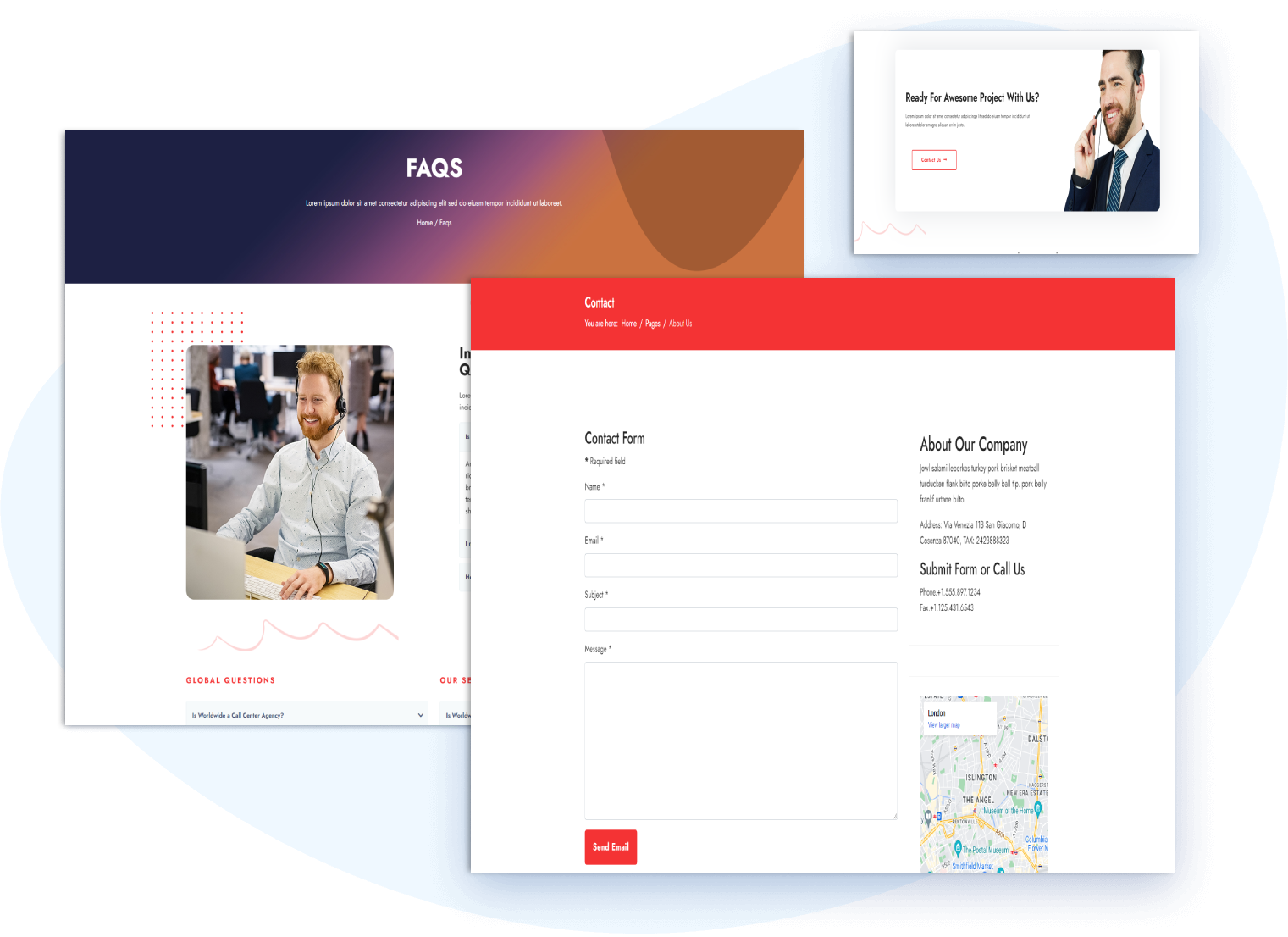 AT Services Website template builds with fully responsive layout based on Bootstrap CSS. It has special built-in design optimized for modern mobile devices iPhone, Android and Windows Mobile-based.