Are you looking for wonderful WordPress Fitness and Gym Themes? You may be seeking a theme with a certain appearance and functionality to help you promote your training, services, and goods as a fitness website owner. In this post, we'll show you some of the highly-recommended WordPress Fitness and Gym Themes for your site. These themes were chosen by hand after considering their usability, functionality, amount of sales, and reviews.
Reasons to use WordPress Fitness and Gym Themes
If you manage a fitness-related business, such as a gym or a personal trainer, and want to promote it, this list will provide you with some gorgeous designs. All of these themes are totally responsive, so your site will look amazing on any modern device. In addition, this will provide your potential customers a more complete and exact understanding of your firm, which will help them convert into leads. Moreover, rather than going through the usual phone booking process, it will allow for simple online booking to plan appointments for new members. This is the post for you if you own a gym or work as a fitness instructor.
Top Stunning WordPress Fitness Themes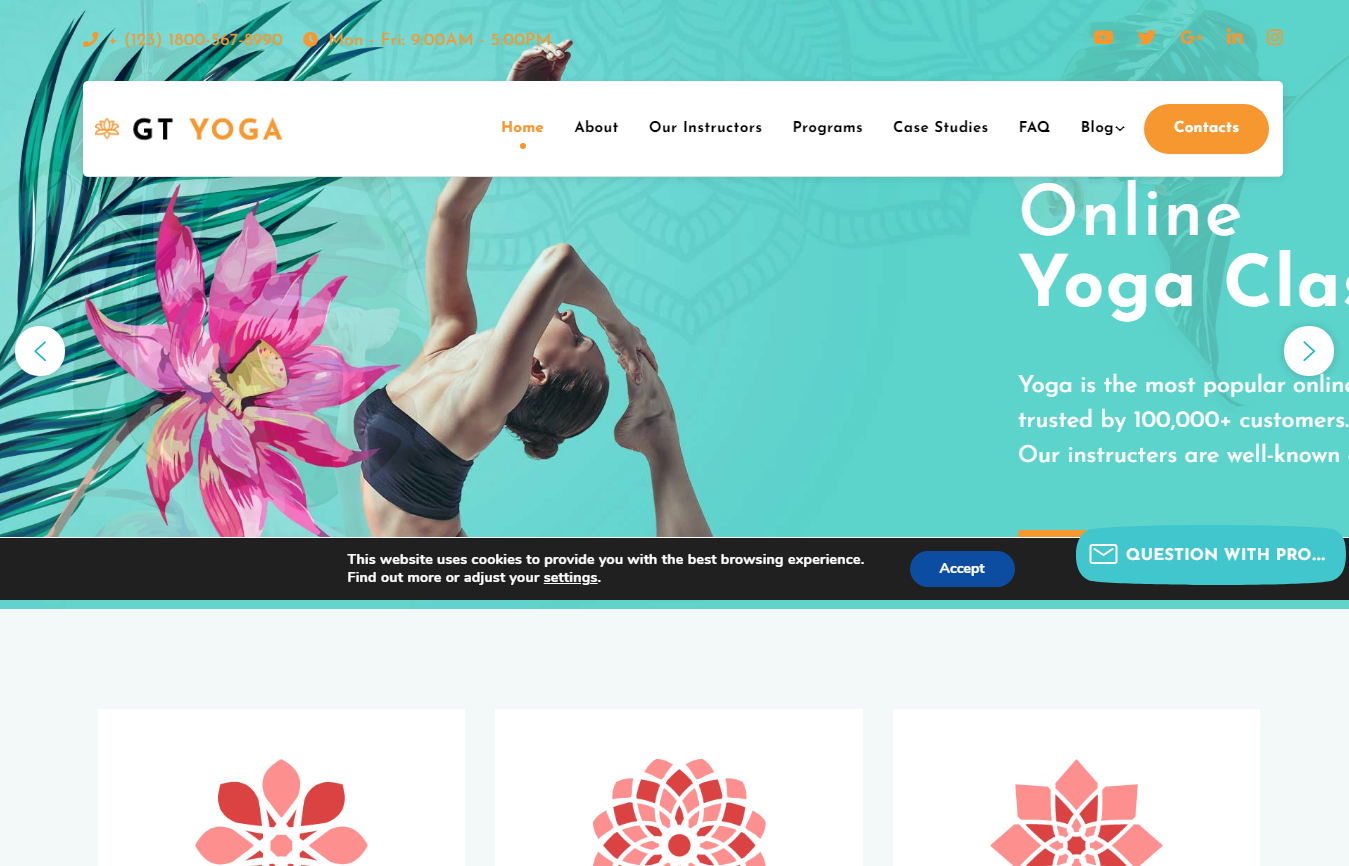 GT Yoga has a beautiful and appealing theme that is ideal for individuals who want to manage and advertise their yoga business. This WordPress Theme is compatible with WooCommerce, which helps individuals to run an online business effortlessly. It also connects with many of the latest advanced tools for developing websites, such as Elementor Page Builder. Furthermore, thanks to the top-of-the-page Search Bar and an adaptable layout that adapts to any device, your website may significantly increase consumer satisfaction.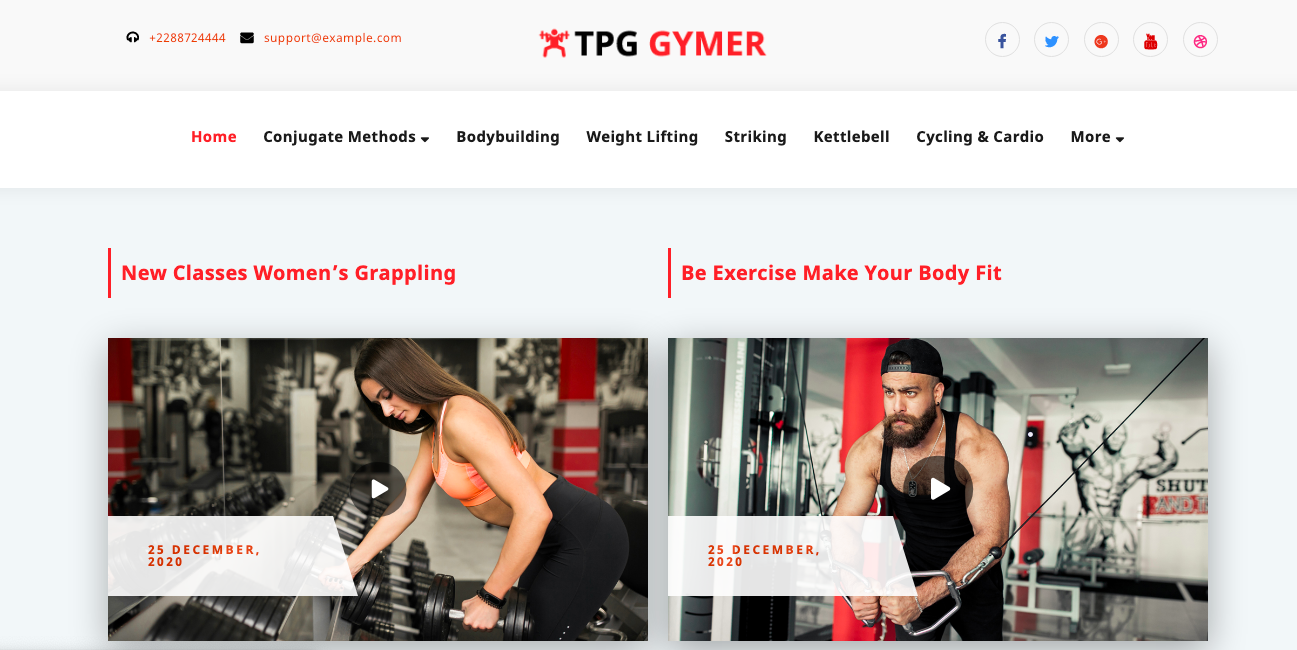 You should be aware of TPG Gymer if you own or operate a gym or yoga fitness center. It's because TPG Gymer has a fully responsive layout, which means your excellent organization will work flawlessly and beautifully on any of your clients' devices. Furthermore, this WordPress Theme is developed with Elementor Page Builder and WooCommerce, resulting in an incredible experience for both you and your consumers. You may develop, amend, and promote your center's top quality and facilities to attract new consumers, as well as administer your web systems effectively, by using it.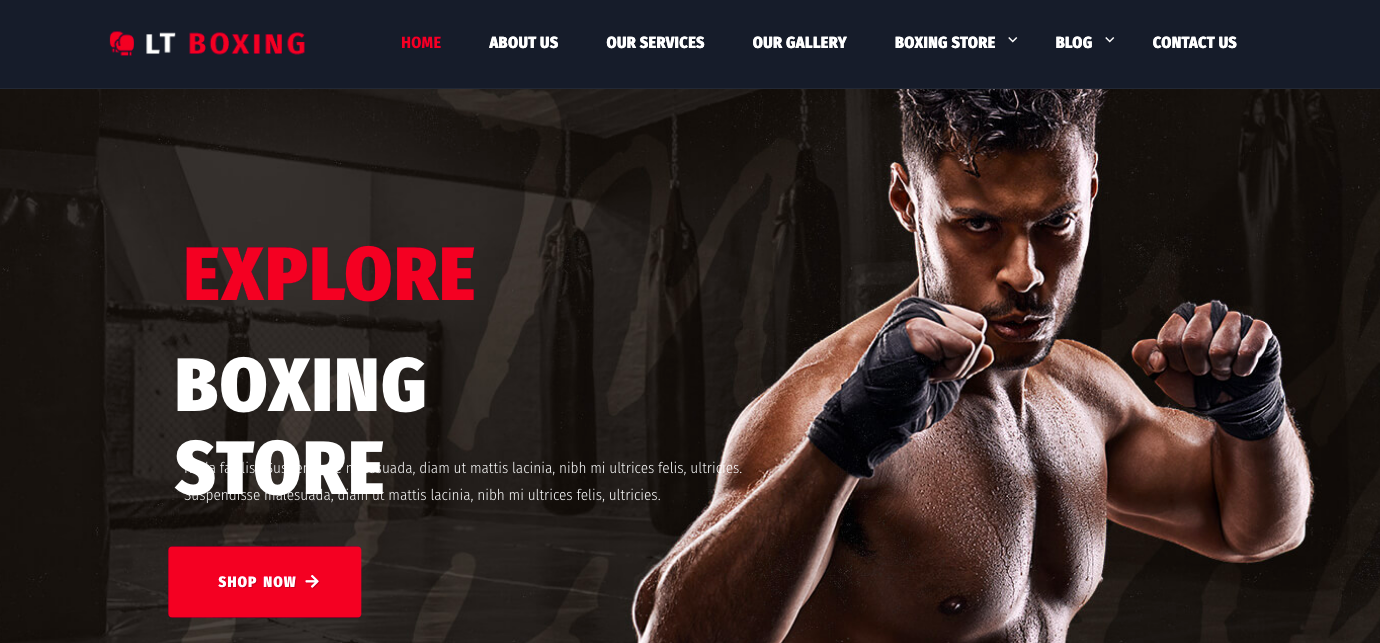 LT Boxing is a responsive WordPress Fitness and Gym Theme that is suitable for various kickboxing training programs, fitness centers, and yoga studios. This theme adds a vibrant sports atmosphere to your site, especially for kickboxing, and you'll notice a wonderful content arrangement throughout the site if you look at our Live Demo. If you want to minimize time on development while still having a nice-looking website, LT Boxing is a good choice. This theme also displays an exceptional layout with 100% responsiveness.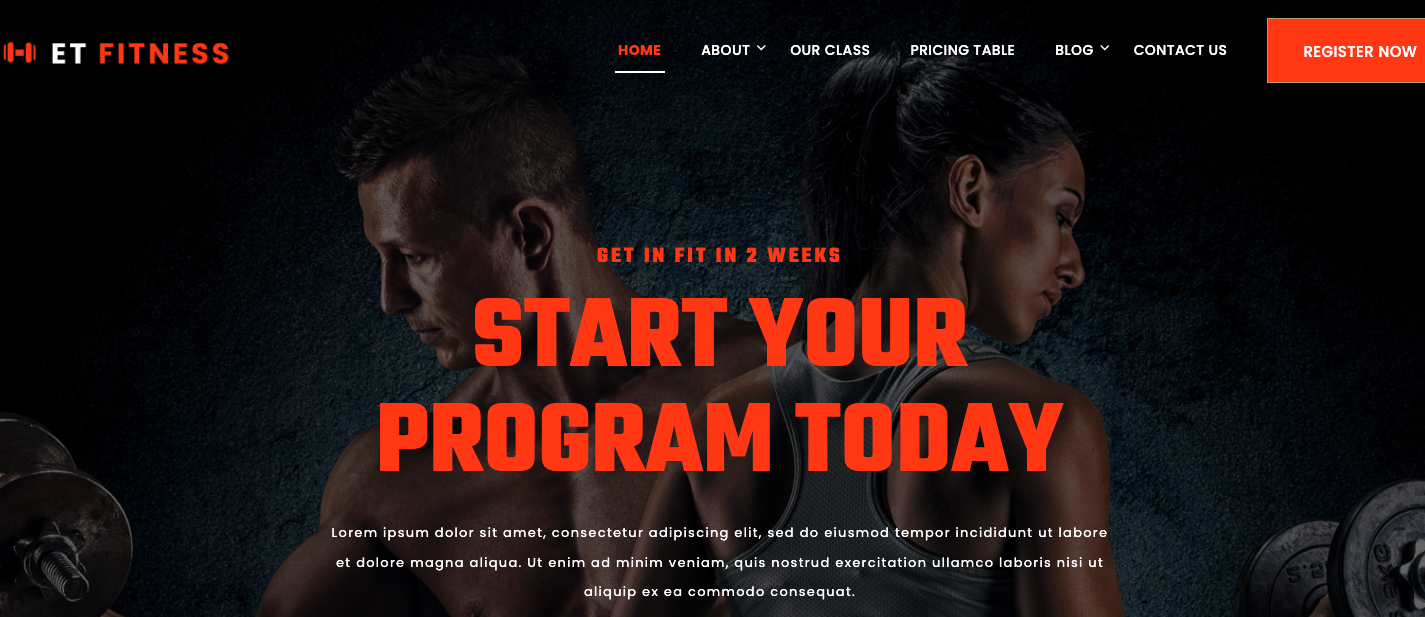 ET Fitness is a perfect theme for anyone who wants to improve their fitness center or yoga skills. You can promote your center, programs that you teach, and health-related websites with a contemporary appearance that includes skillful photographs and effective content. In addition, you can empower an ever-increasing number of clients to visit your focuses in this manner. ET Fitness also integrates with the Elementor Page Builder and WooCommerce modules, allowing you to sell fitness gear legally on your website and effectively manage all sales processes.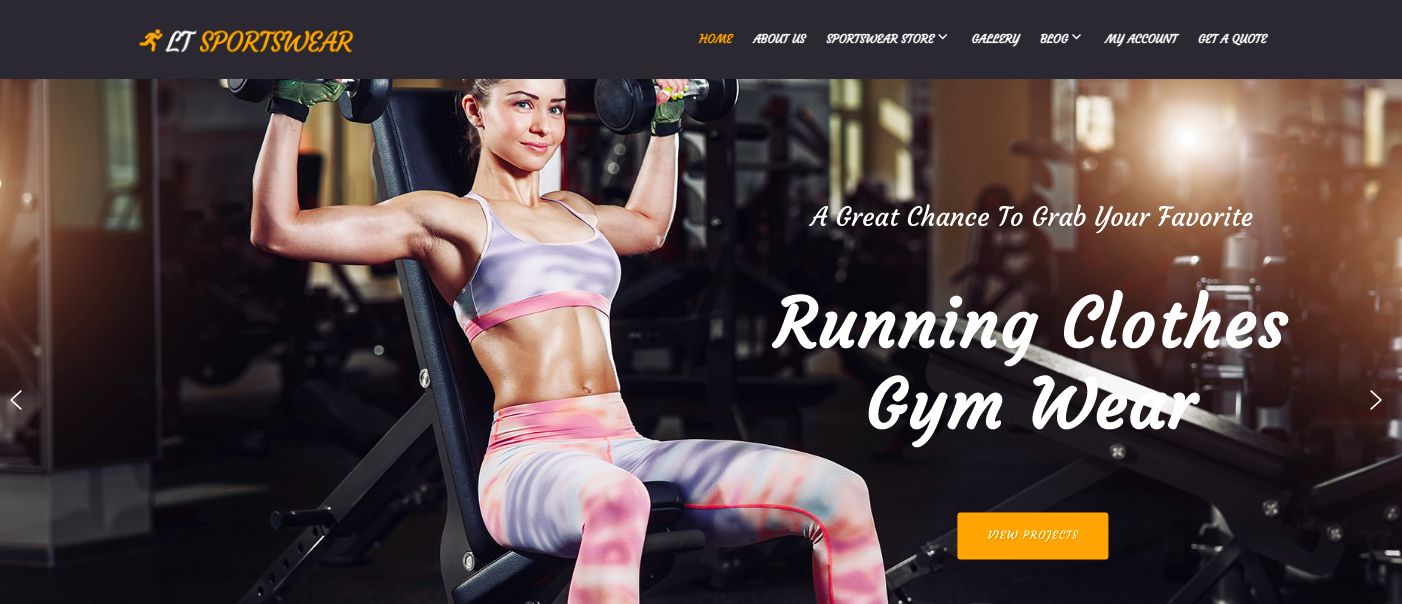 LT Sportswear is one of the great WordPress Fitness and Gym Themes. It is built with the well-known Elementor Page Builder, which you will find useful when building your site with this design. With a 100 percent responsive design, LT Sportswear allows mobile users to easily find and browse your site in a stunning format. The SEO-ready capability is a fantastic addition, as everyone wants their store to appear in search engine results. The Sportswear WordPress Theme invites the viewer to examine your administrations and merchandise with a professional color scheme and realistic effects.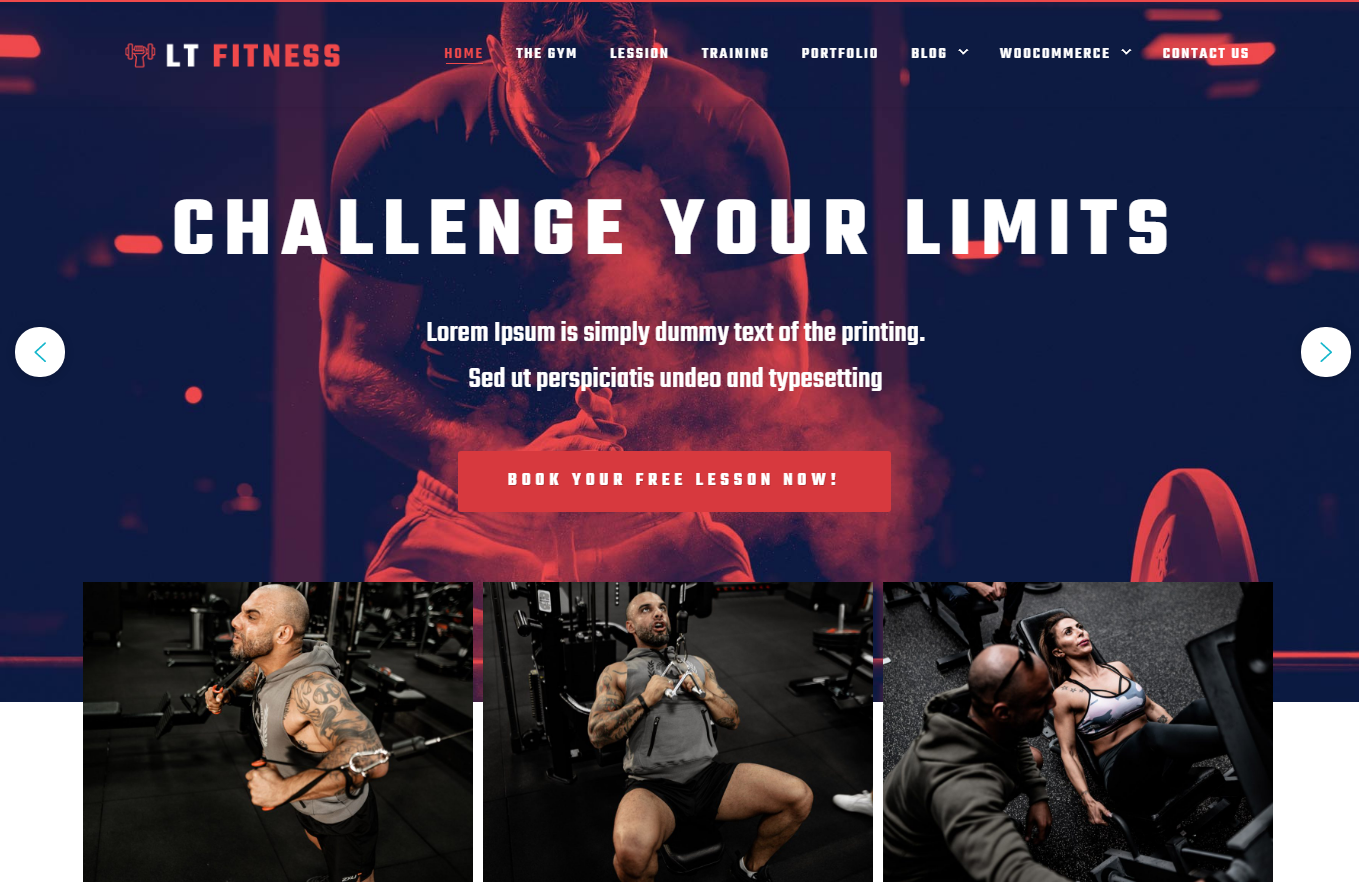 You want to expand the stability of your fitness or sports facility as a business owner. LT Fitness was founded on this foundation in order to help you realize your dream. Because of the interoperability with Elementor Page Builder, you may freely edit any material to highlight your organization's most distinctive facilities and services in order to attract more consumers. Furthermore, it is wonderful for you to offer all fitness-related products and services at a high volume while maintaining complete control over the web systems.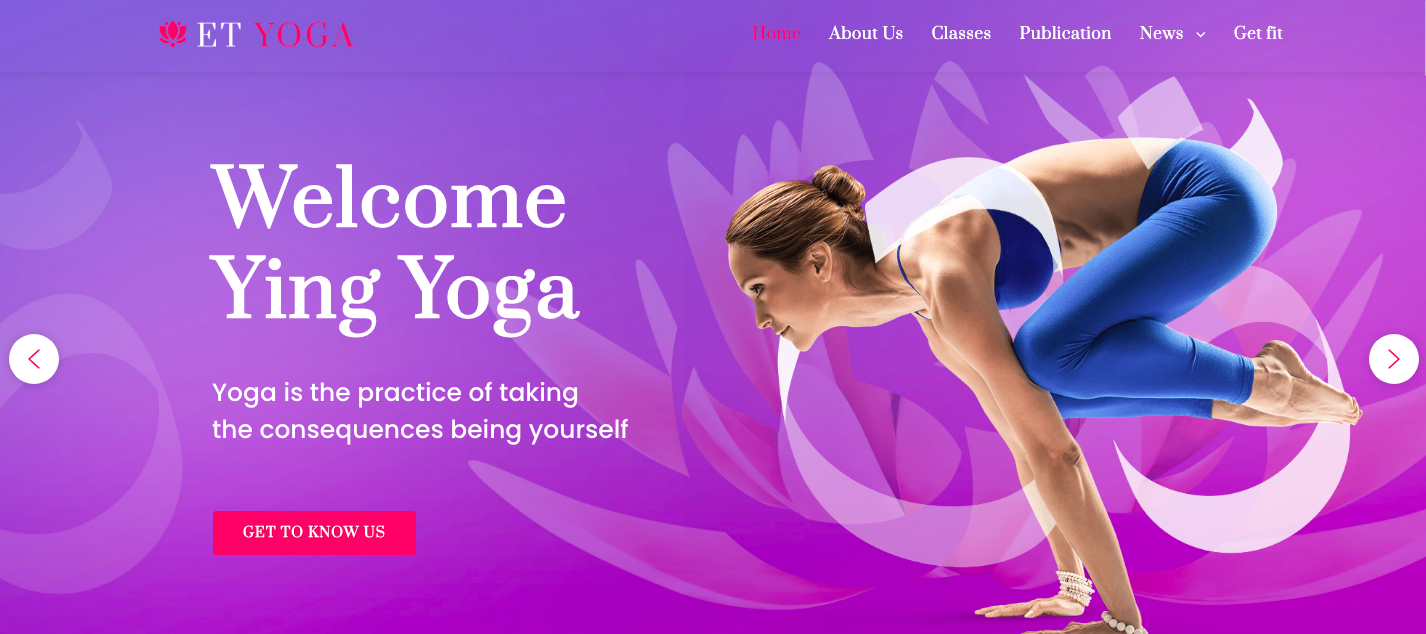 ET Yoga is a fantastic Free WordPress Themes for yoga instructors and fitness studios. You can construct your website for a fraction of the cost and get it online much faster with these yoga website templates. You'll be able to resume taking reservations with little effort if you do it this way. This theme is very easy to set up and utilize, making these templates ideal for yoga instructors looking to establish their business online.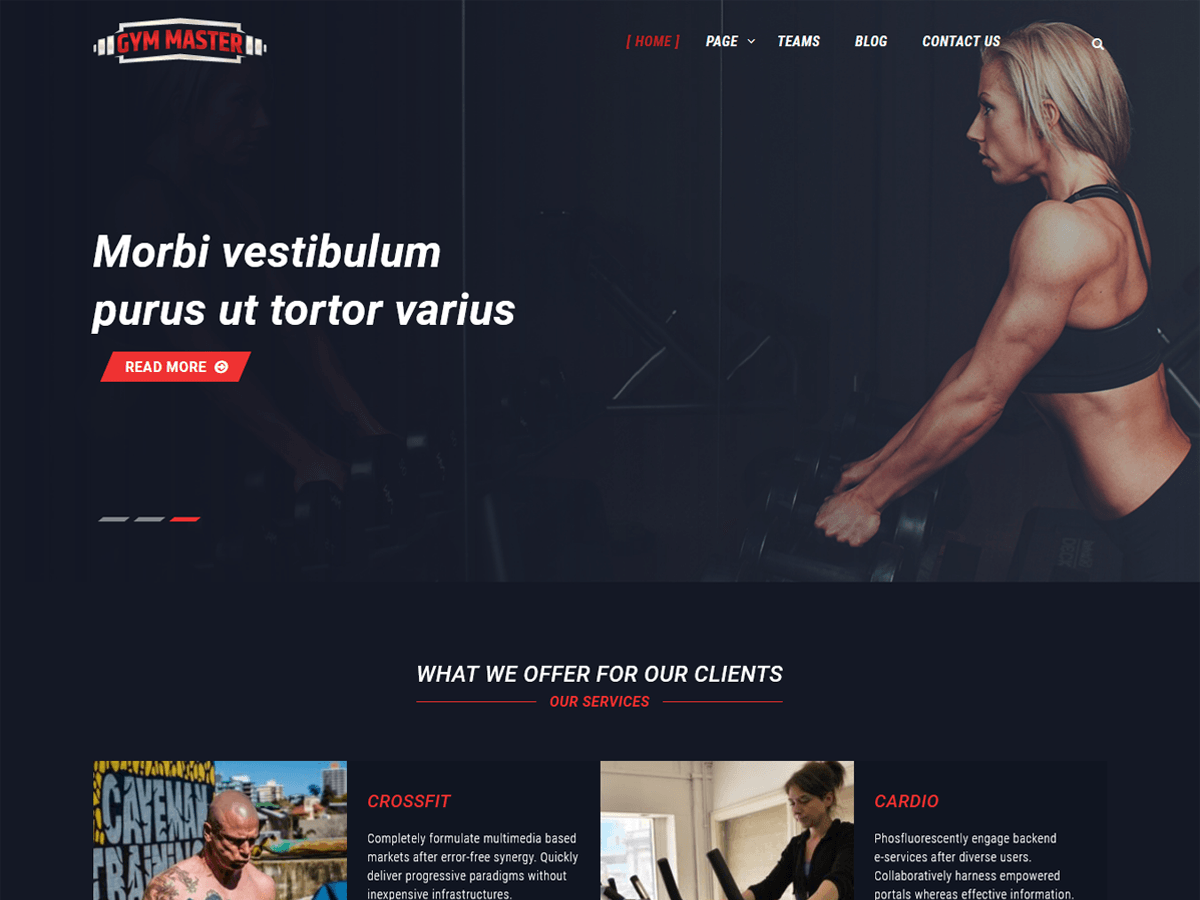 Despite being designed with a free WordPress theme, Gym Master has a wonderful-looking design that will give your fitness center website a professional appeal. Gym Master can be used by more than just gyms; personal trainers, physiotherapists, and health advisors are all possible Gym Master users. You can utilize the slider tool to display relevant images that will appeal to your target audience to help you beautify your gym website. You may also utilize the customization tools to alter the appearance of your website and show custom widgets in the site's sidebar.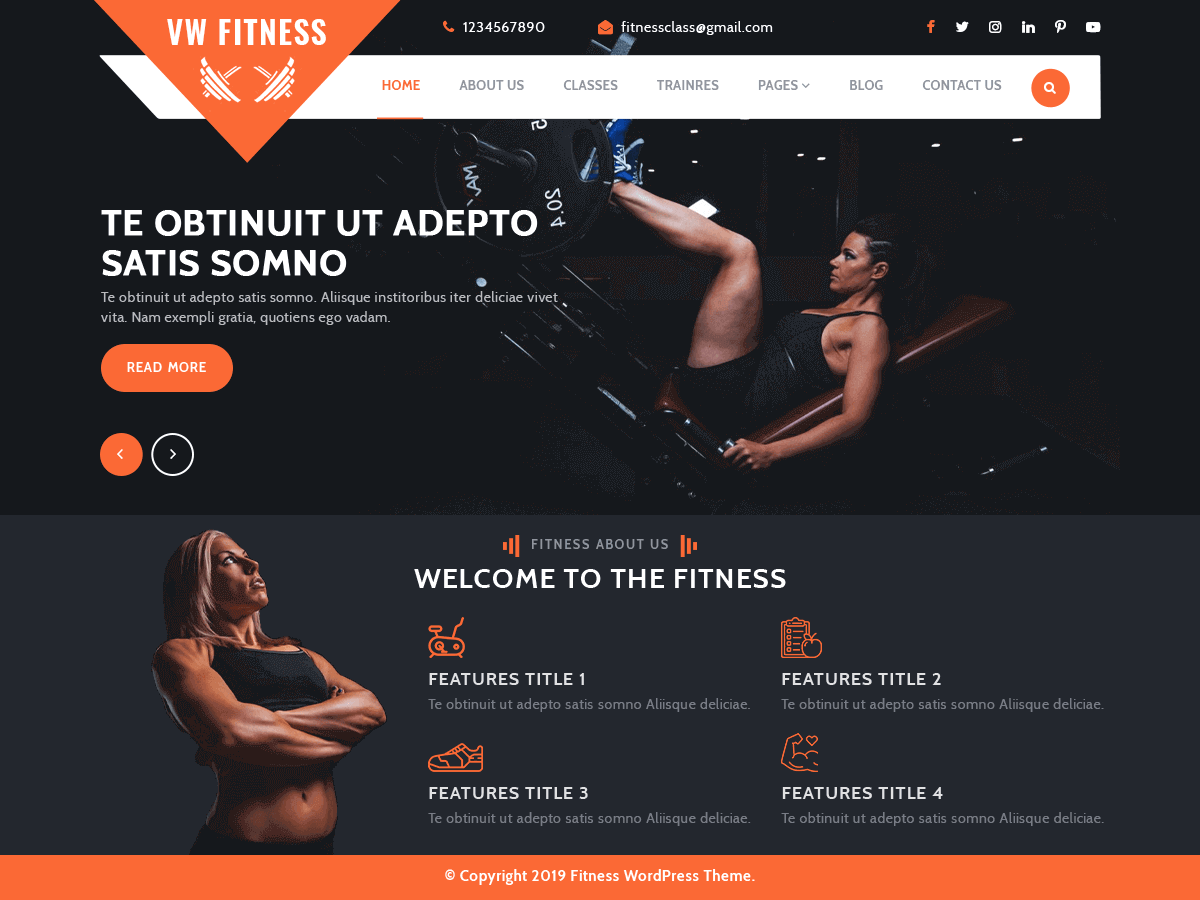 VW Fitness Gym can assist you in launching a new website on a shoestring budget and with minimal effort. The default homepage layout includes a variety of useful components for promoting your gym's services and benefits, including space for displaying photographs and videos. Everything about this free WordPress gym theme, including the touch-sensitive navigation system, is mobile responsive. As a result, if you don't want to alienate prospective new members who visit your site on their smartphones, VW Fitness Gym could be an excellent solution.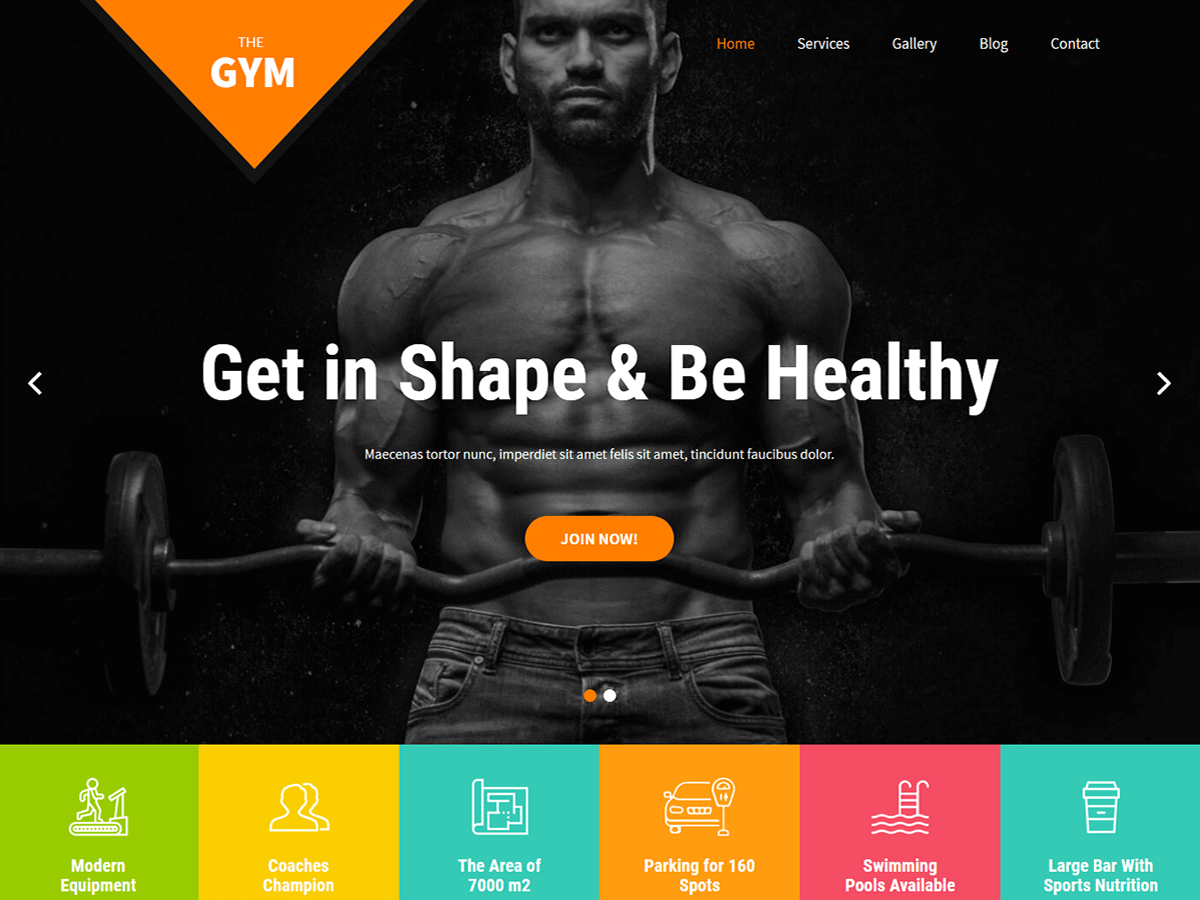 SKT Gym is the next WordPress Fitness and Gym Theme we want to show you. Custom background images for your WordPress gym website are simple to upload with SKT Gym. You can also add a slider to your gym's homepage, which will allow you to display a variety of photographs as well as a call-to-action button to help you create new members from your WordPress website. The default homepage layout includes a services section that makes it simple to explain to potential new members the primary advantages of joining your gym. The timetable tool will be useful as well, especially if you run lessons at your gym.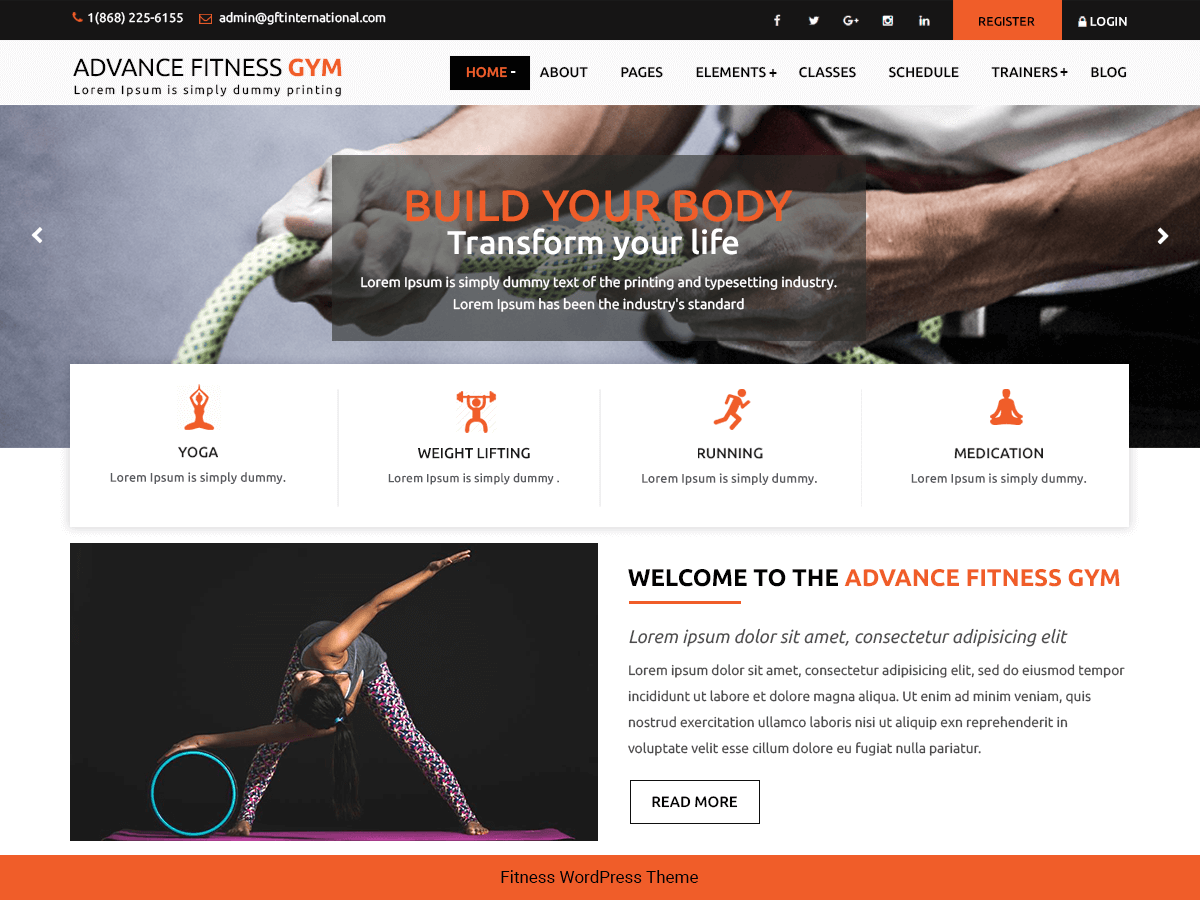 Advance Fitness Gym is another free WordPress theme designed to assist you in establishing an online presence for your gym and, perhaps, increasing membership numbers. The Advance Fitness Gym theme comes with a lot of customization options in the free version, so you can customize your website and add your company logo. Adding social media links to your gym website is easy with Advance Fitness Gym because it comes with pre-built sections for it. You may provide your visitors the option to browse your material on sites like Facebook and Instagram.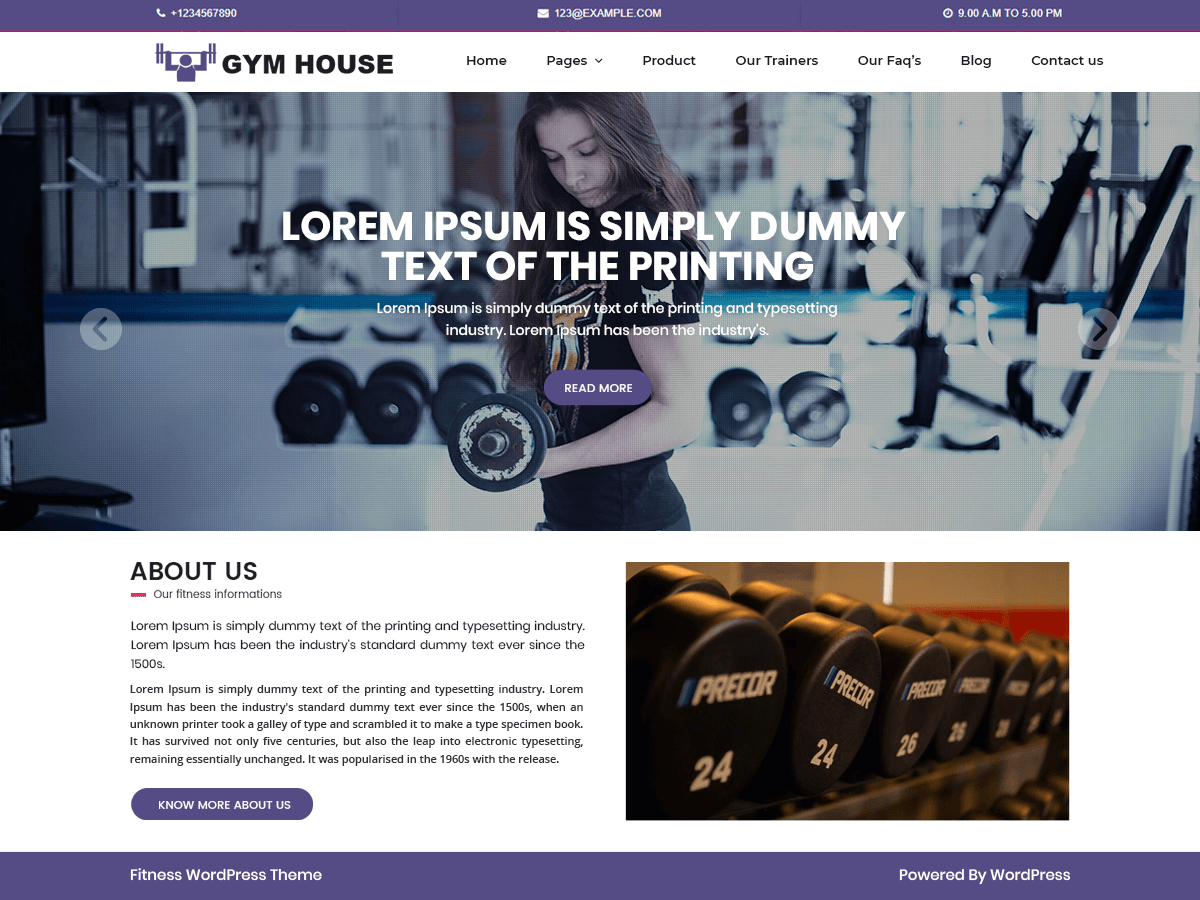 Fitness Gymhouse is one of the must-have WordPress Fitness and Gym Themes you should try. The homepage layout of Fitness Gymhouse should work well for most gym websites. The wide header area slider is followed by room for publishing your services or the major elements of your gym, all in a tried and true layout. It's simple to get started with Fitness Gymhouse. So, whether you're a seasoned WordPress user or not, installing this theme and then populating your new gym website with content shouldn't be tough.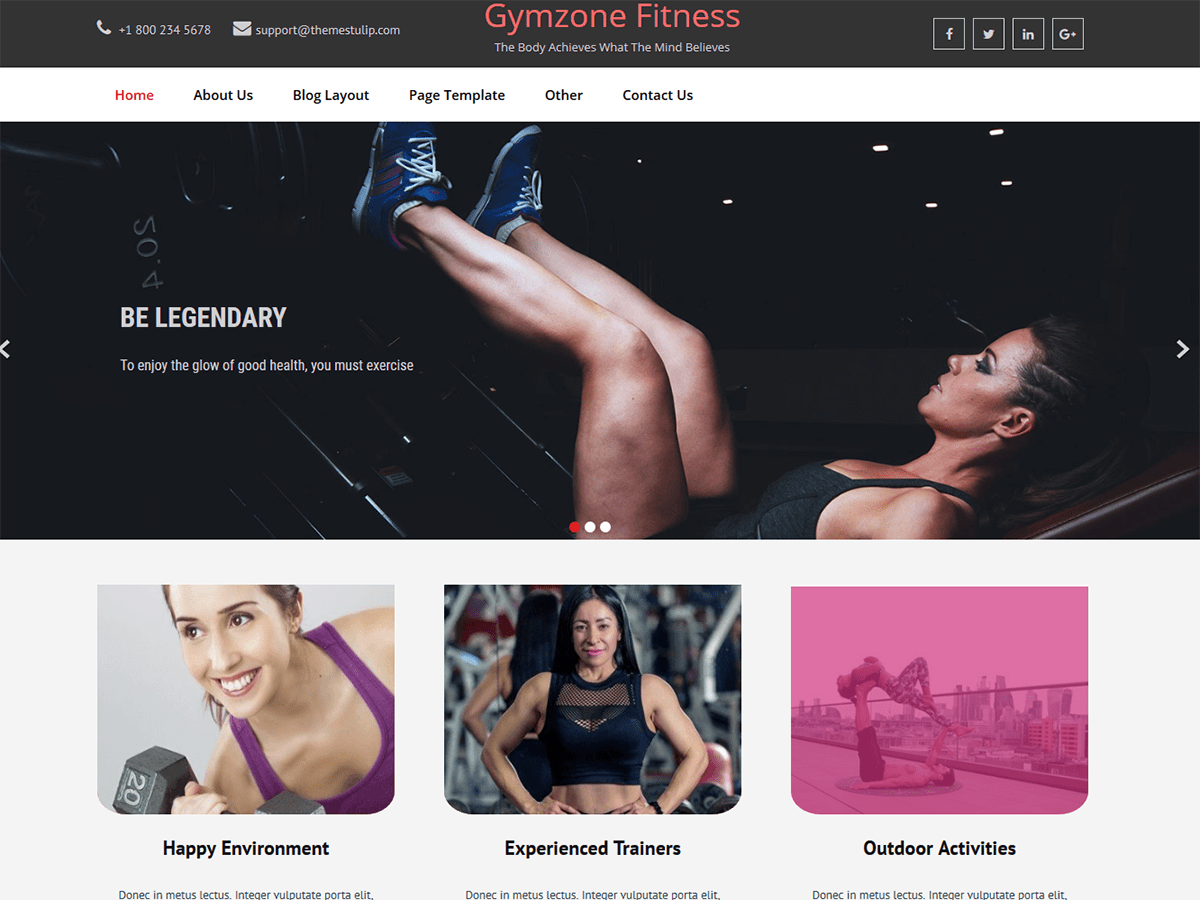 Take a chance on Gymzone Fitness if you're seeking for a simple and elegant WordPress theme that's as impressive as it is effective. The theme's lively and action-packed design will instantly motivate couch potatoes to get out of bed and into their jogging shoes. The theme is extremely easy to install and adjust to your specific needs, so regardless of your previous WordPress expertise, you should have no trouble getting your new fitness website up and running in no time.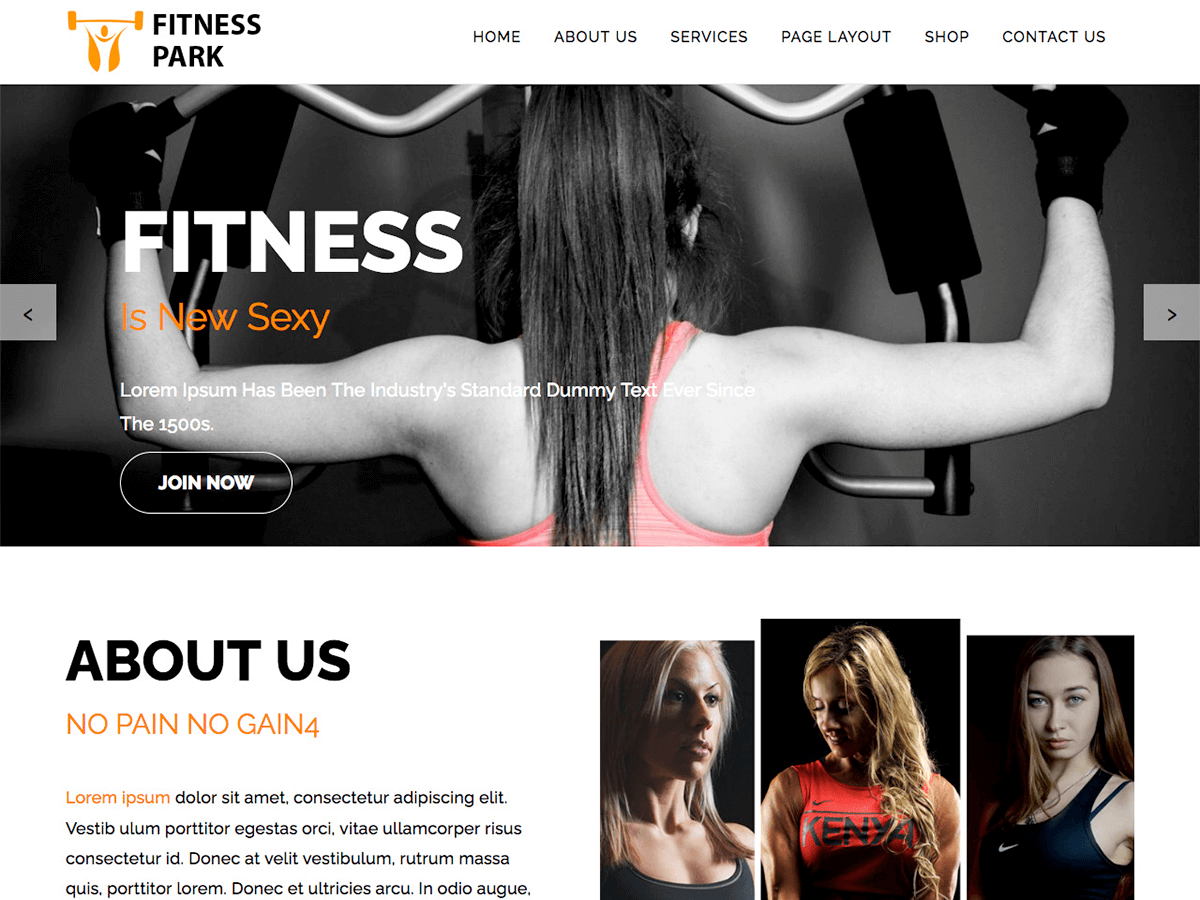 Another free WordPress theme for gyms and other fitness-related businesses is Fitness Park. This theme is simple to use, has a lot of functionality, and is pleasing to the sight. It's also tech-savvy and has all the trappings of an advanced theme, but it's also one of the most accessible WordPress themes on the market, suitable for anyone regardless of their coding skills. The theme comes with a variety of features for lots of fitness routines.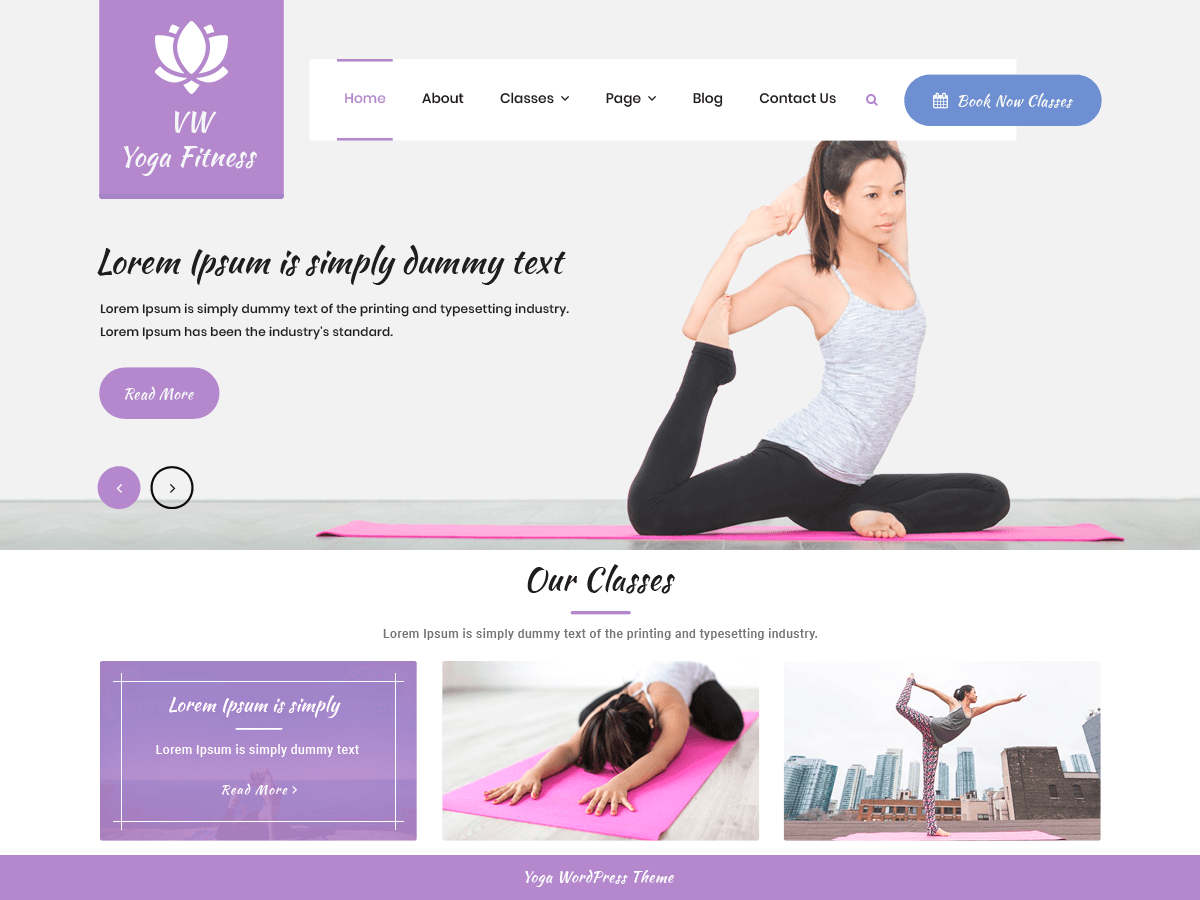 This free yoga WordPress theme comes with everything you'll need to get your fitness website up and running. It offers a beautiful interface with clean and easy-to-read themes that you can customize to create a professional-looking portfolio that will persuade visitors to visit your office. Although the theme may be customized to meet any type of service, it is most suited for health and fitness businesses including gyms, yoga centers, and dancing classes. Moreover, it works with a variety of WordPress plugins and runs well on all platforms.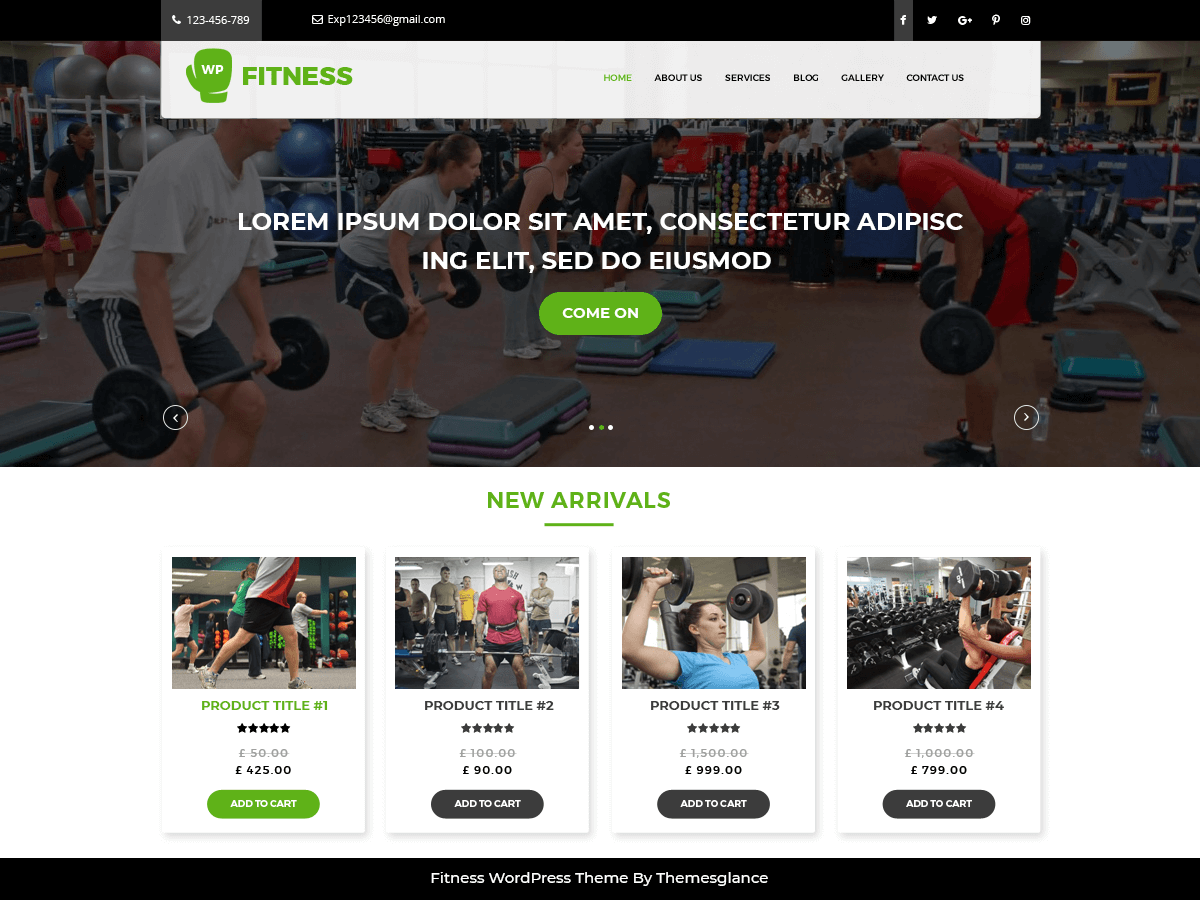 With the Core Fitness WordPress theme, you can easily establish a fantastic platform for sharing your personal and professional experiences. This free WordPress theme has a number of features and functions that allow you to alter any aspect of your site as needed. With only a few clicks, you can create attractive colored background pictures for your website and alter them. This free WordPress theme has WooCommerce support, allowing you to sell your products online, as well as other features that will help you define your business.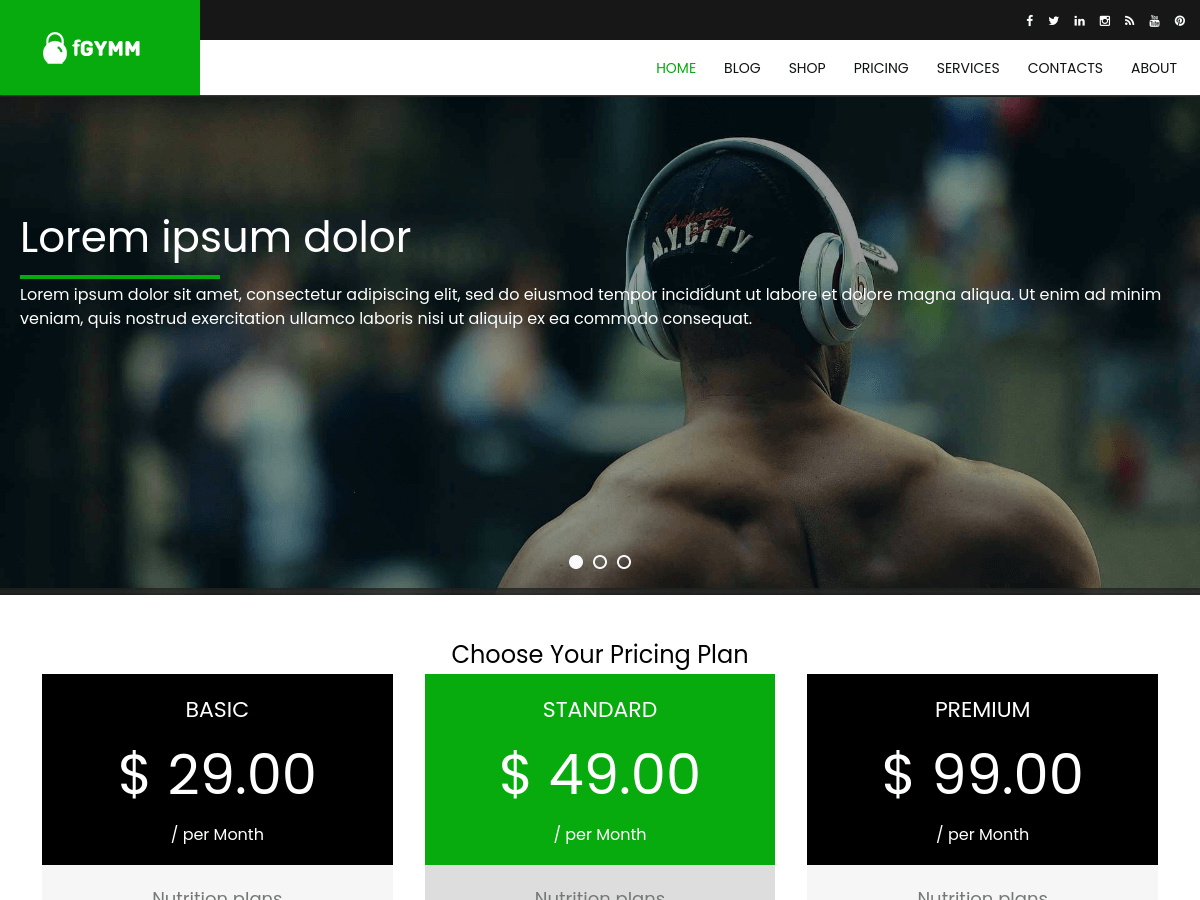 The fGymm free WordPress theme is perfect for constructing websites for fitness, lifestyle, and photography businesses, as well as short web pages, to offer the newest news and updates. This theme's custom background option, which allows you to pick single or multi-colored background photos for your website, is a popular feature. You have various tools at your disposal to alter your background, text, photos, and other indicators if you want to make your website stand out from the other websites in your area.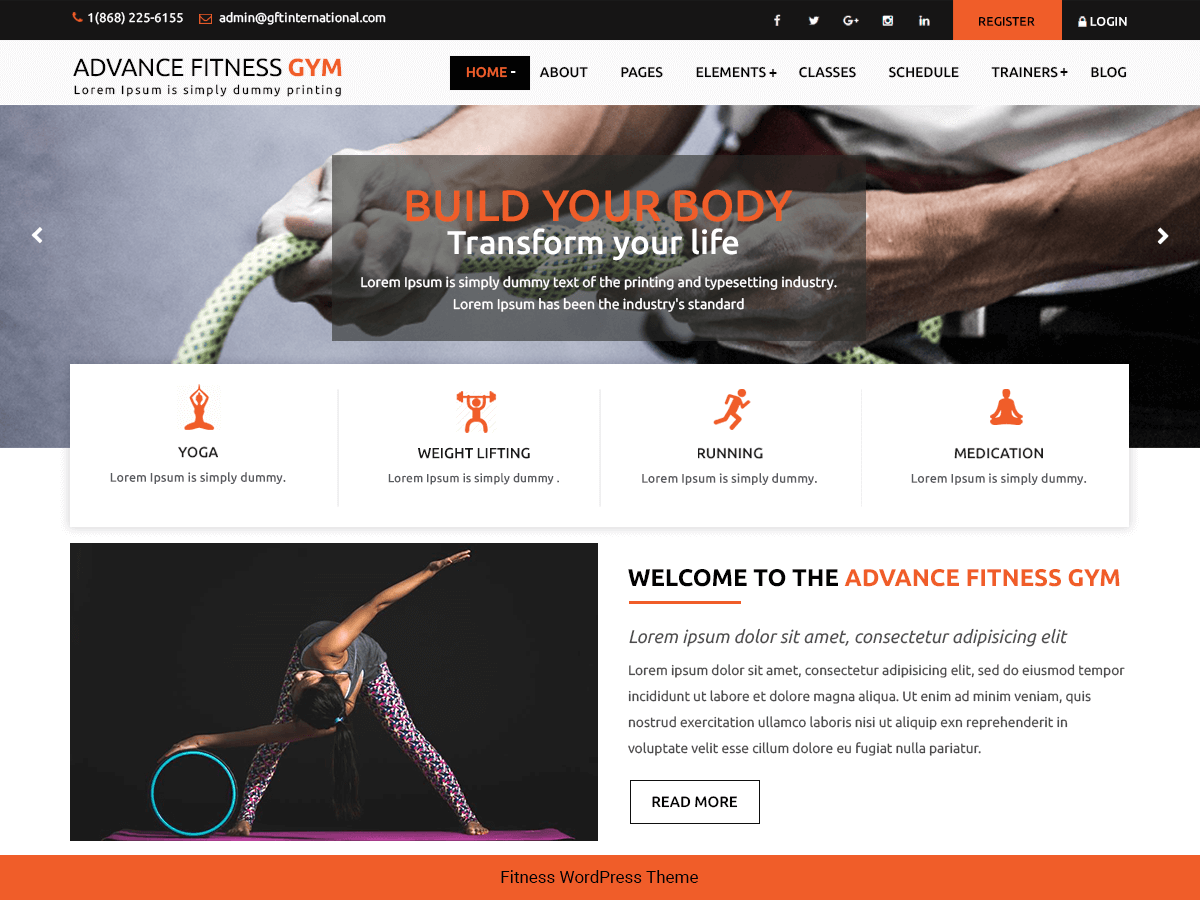 Advance Fitness Gym is the perfect design for gyms, yoga studios, health clubs, and personal trainers. This theme enables you to provide a comment section for your consumers to express their opinions. It includes custom background and color options, allowing you to select images and visuals that are unique to your website. This theme features a prominent sidebar that aids in the presentation of your website's layout. You can add a live chat, a recent post, or any other ancillary content to the sidebar.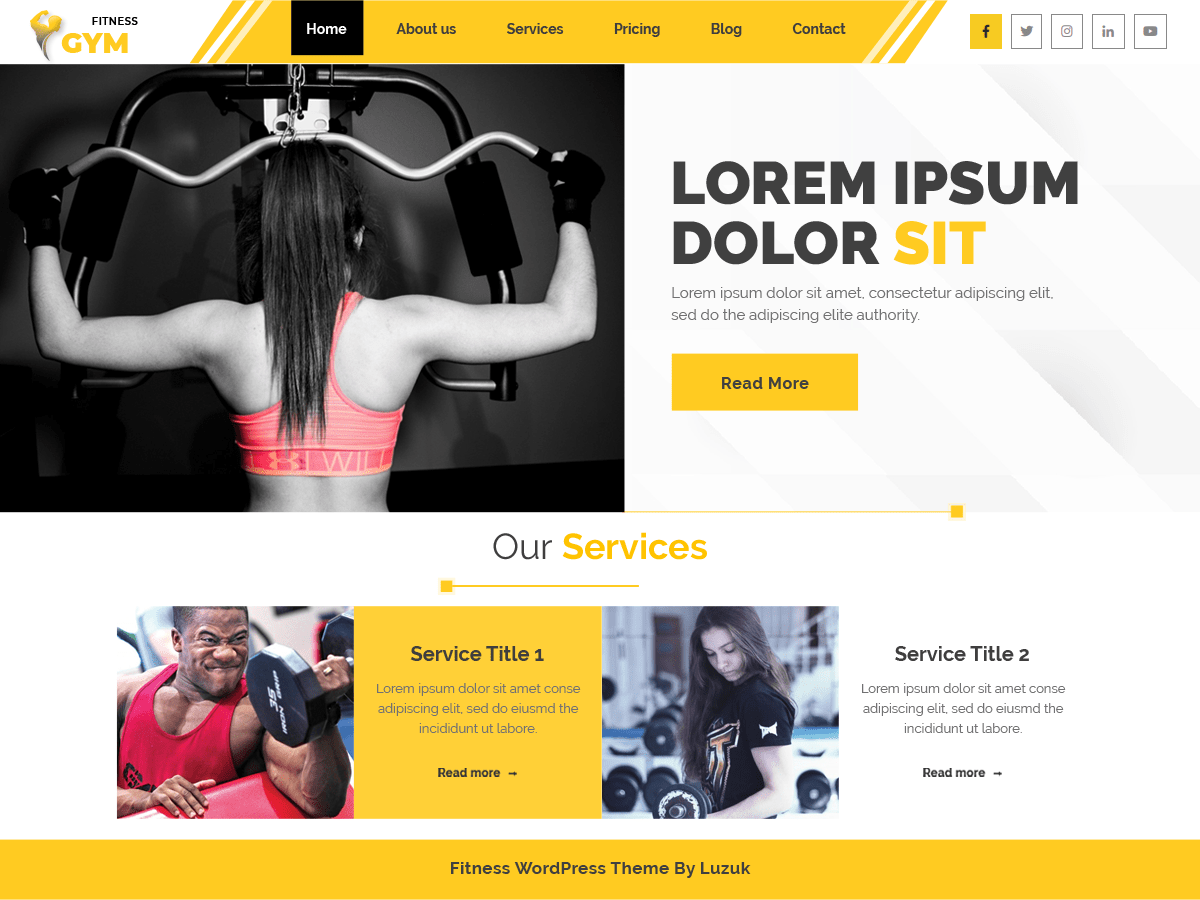 Professional fitness trainers, gyms, consultants, and even personal blogs will benefit from the Akhada Fitness free WordPress theme. It's one of the most basic themes, allowing you to change the background of your website with just a few clicks. You'll have a website in minutes after connecting all of the pieces. Its codes are simple and tranquil, and you may select from a variety of display formats to suit your demands. In addition, the Akhada Fitness theme is compatible with all browsers and is responsive on all devices.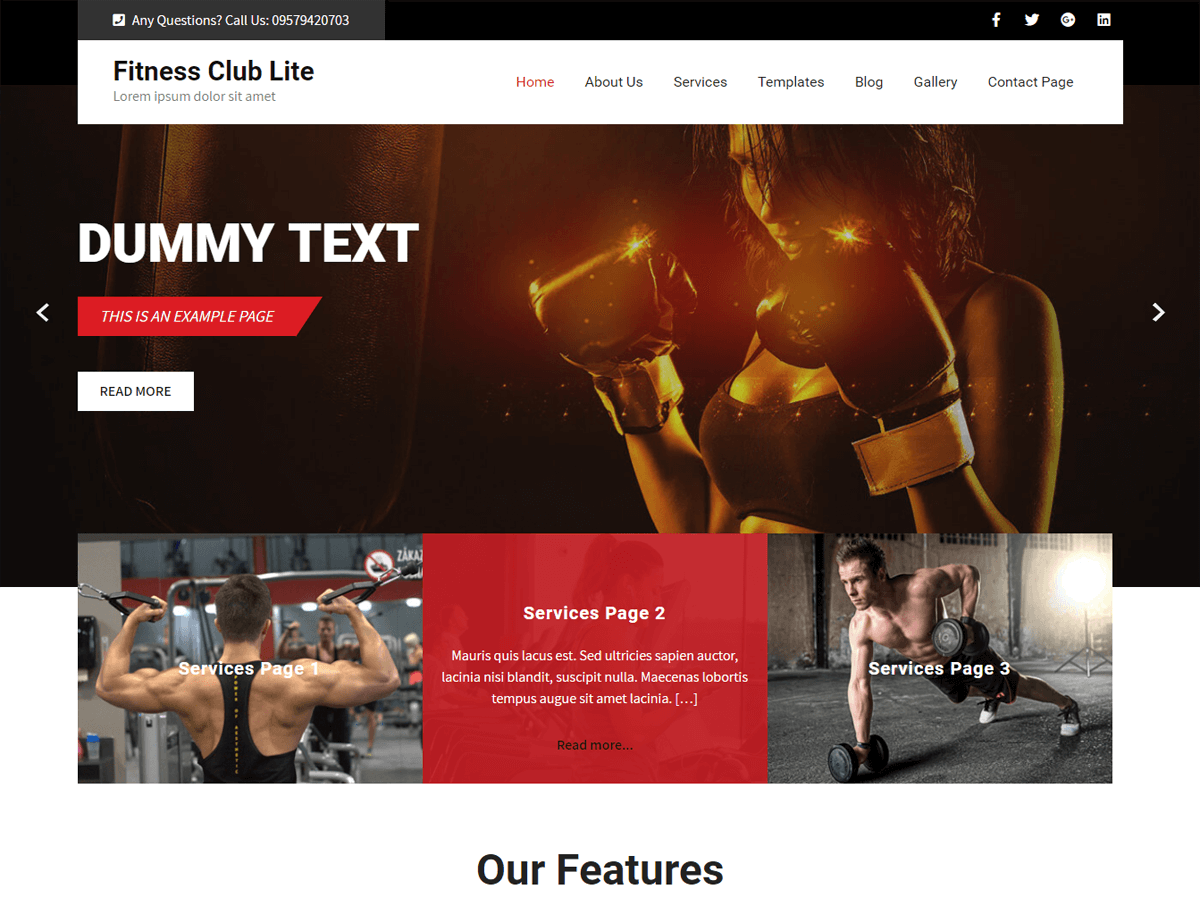 The Fitness Club Lite WordPress theme is a free theme that is ideal for gym owners, health centers, yoga studios, and other health-related businesses. This theme can be used to construct personal blogs, as well as blogs and web pages for personal trainers, in addition to being utilized as a template for normal commercial websites. It includes a simple but professional-looking interface that you can use to create simple but professional-looking websites that will attract new clients to your business.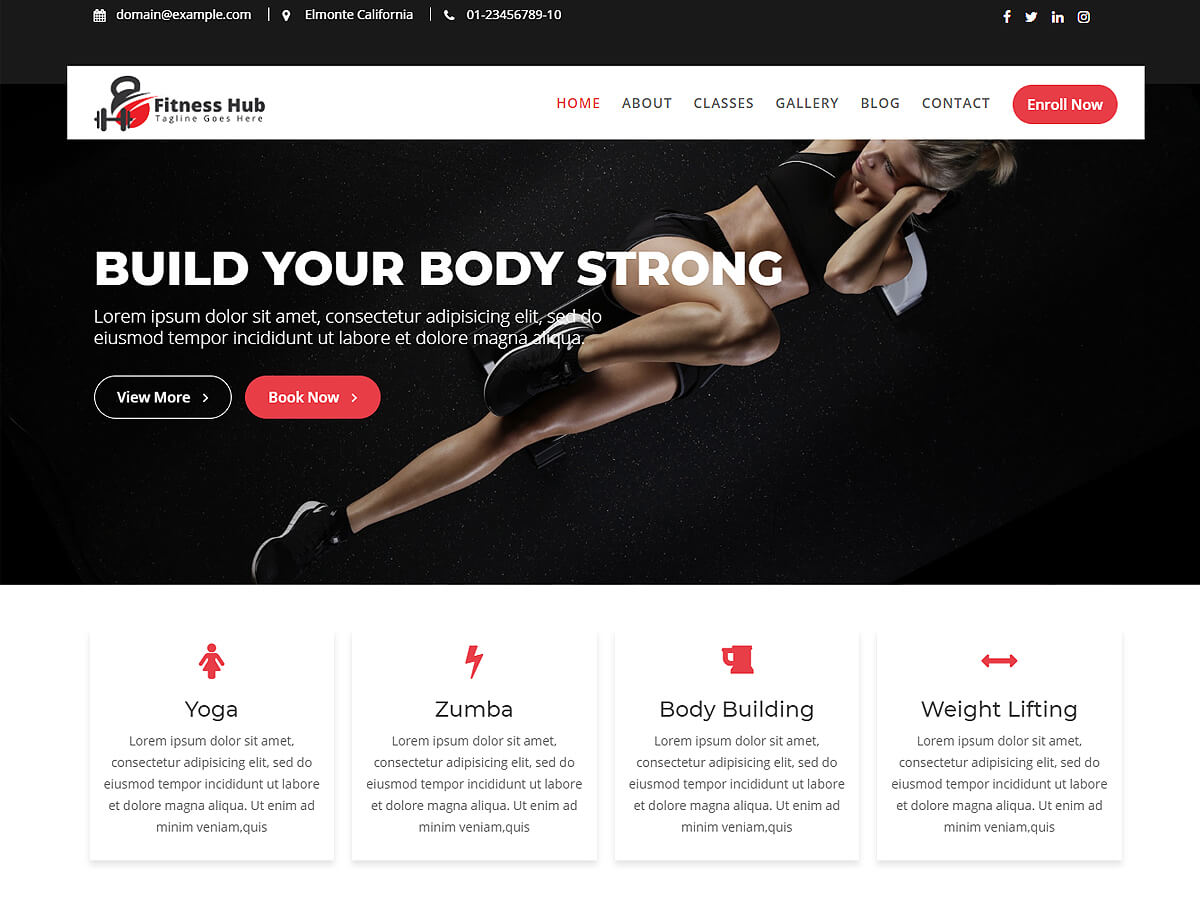 The Fitness Hub theme is a responsive theme for fitness institutes and centers, gym clubs, yoga workshops, and other similar businesses. You may use this multipurpose theme to construct one or more pages for a number of purposes. It's one of those themes that's used to create web pages that are visually appealing right away. It has a distinctive design, and its customization function allows users to experiment until their website is precisely what they want it to be.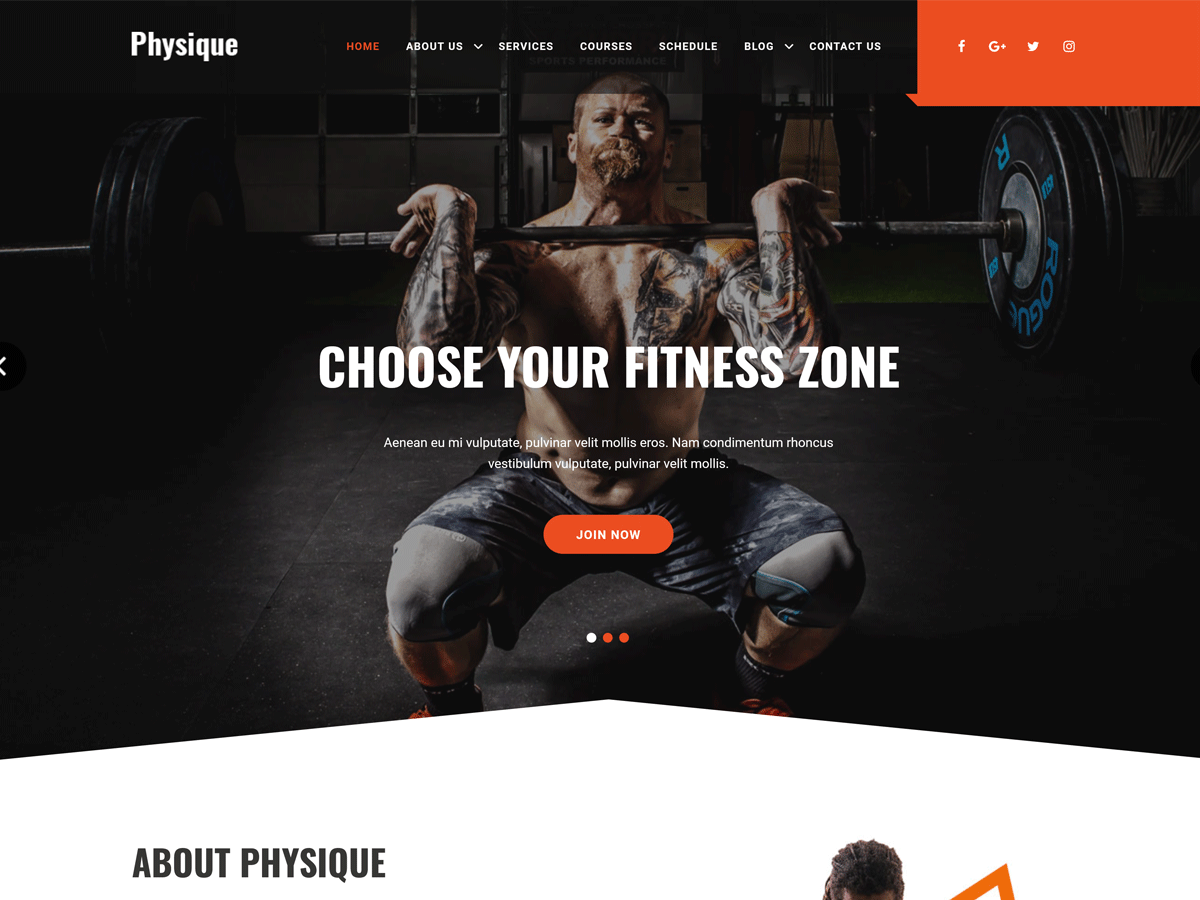 The Physique WordPress theme is extremely adaptable and responsive. It runs smoothly on a wide range of PCs, laptops, tablets, and smartphones, and is compatible with popular web browsers such as Chrome and Safari. Its one-click demo option allows you to quickly construct a new website. Moreover, this theme is WooCommerce compatible, so you can make some additional cash by selling your stuff throughout the world. It's simple to use from start to finish to create web pages, regardless of whether you've ever written a line of code before.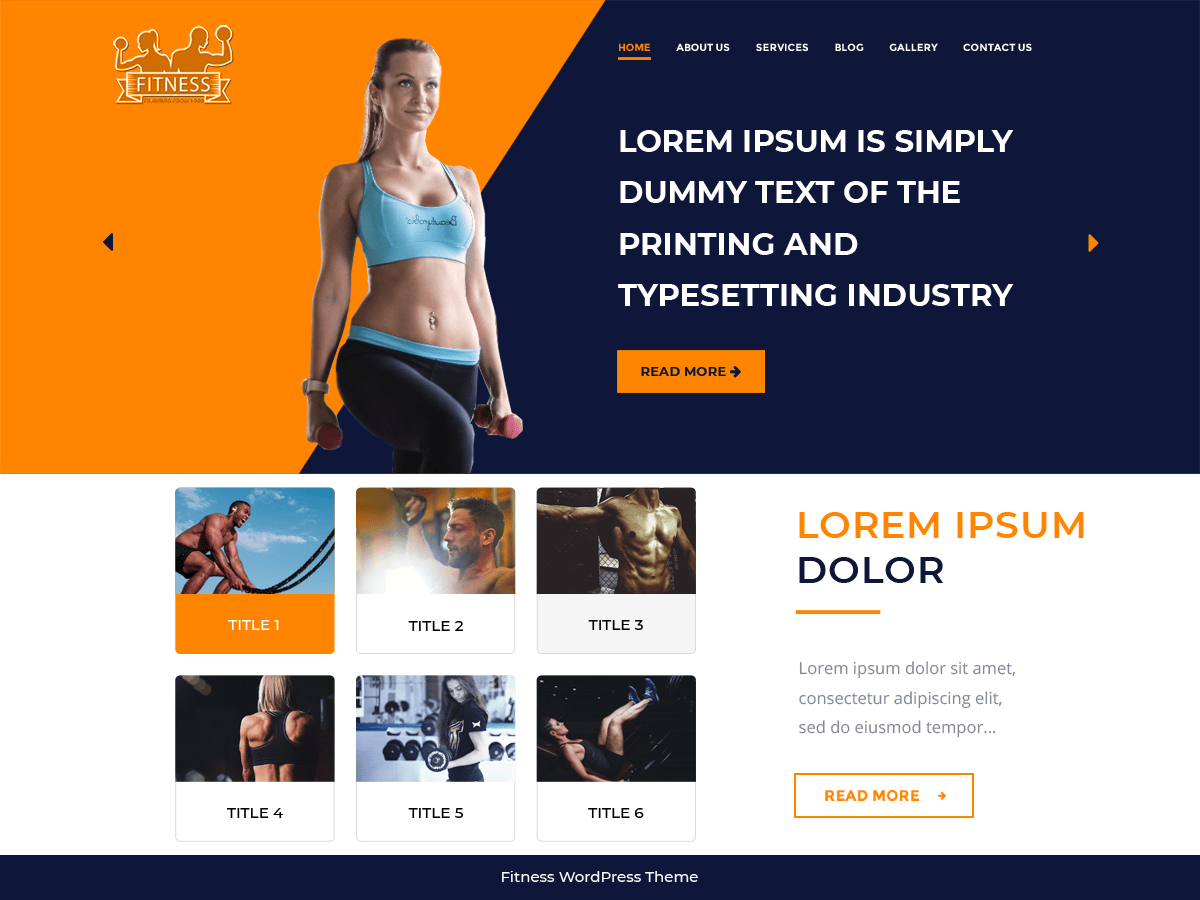 WP Fitness is a fully customizable theme and is suitable for fitness centers, gyms, and health centers. Its appointment form part is one of its most well-known features. Customers can easily fill in their information to schedule an appointment without having to visit a physical location first. This free WordPress theme is mobile-friendly and compatible with all major browsers. Moreover, it supports WooCommerce, allowing you to sell things directly from your website by setting up an eCommerce store, and it has several useful social media connectors.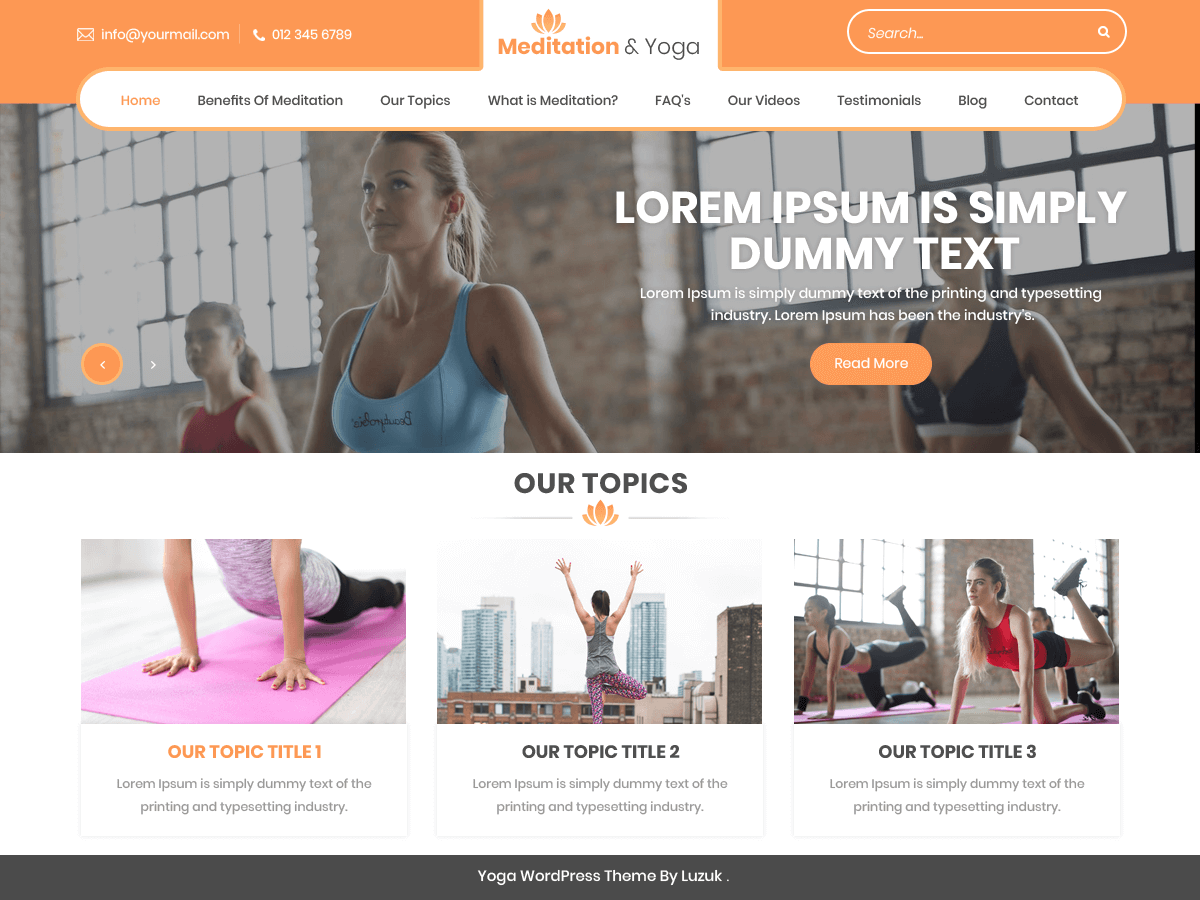 Medication And Yoga is one of the free WordPress Fitness and Gym Themes that is ideal for yoga studios, spiritual classes, and, indeed, all types of fitness websites. It has a fantastic layout that allows you to rapidly create a professional-looking website, and its color palette will make your website stand out from the crowd. Moreover, you can translate your website into different languages, open it on any device, and display powerful CTA options in multiple forms with the Medication And Yoga theme.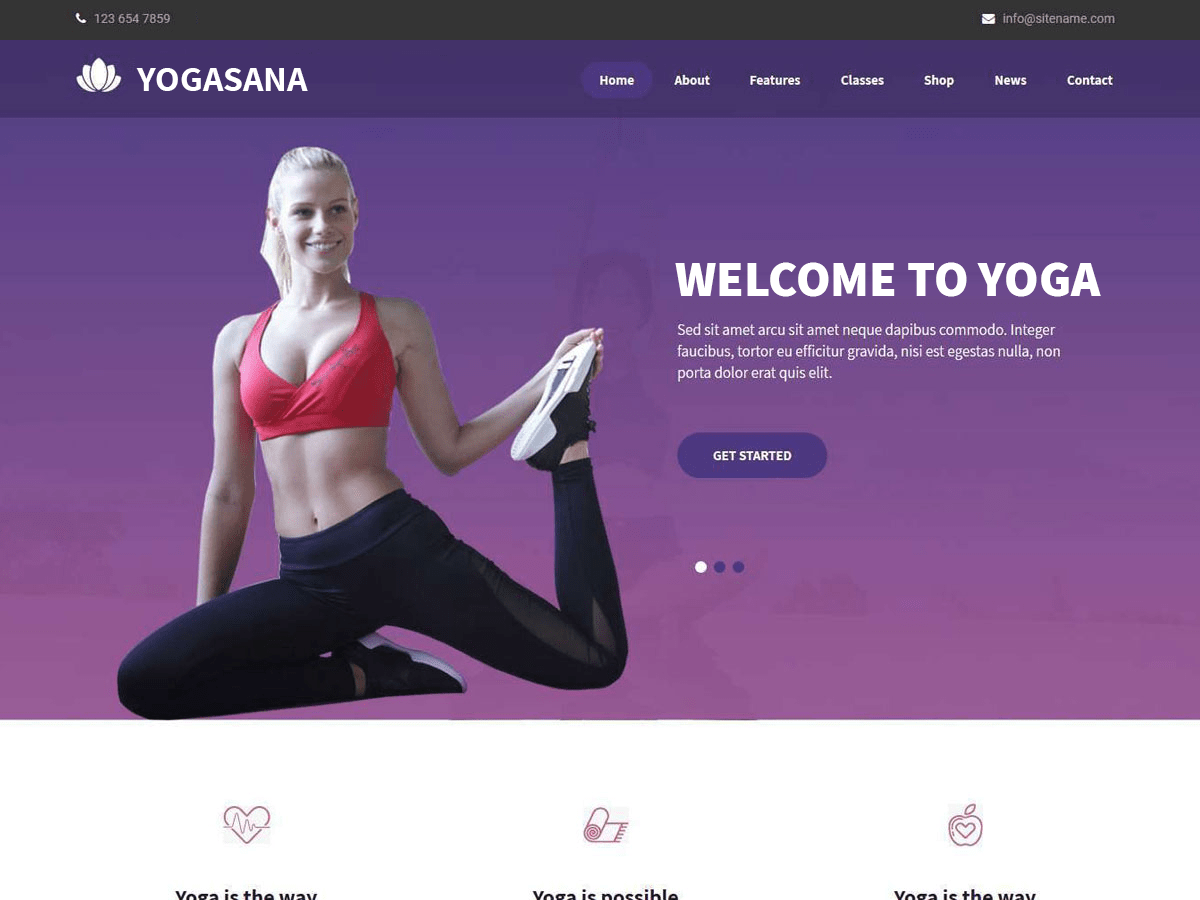 Yogasana Lite is one of the most basic themes available. It's a multi-purpose WordPress theme that works with next-generation galleries and can be suitable to construct some of the most attractive portfolio websites for fitness-related enterprises. Multicolor options, pre-built layouts, WooCommerce plugin support, various widget sections, and other features are just a few of the highlights.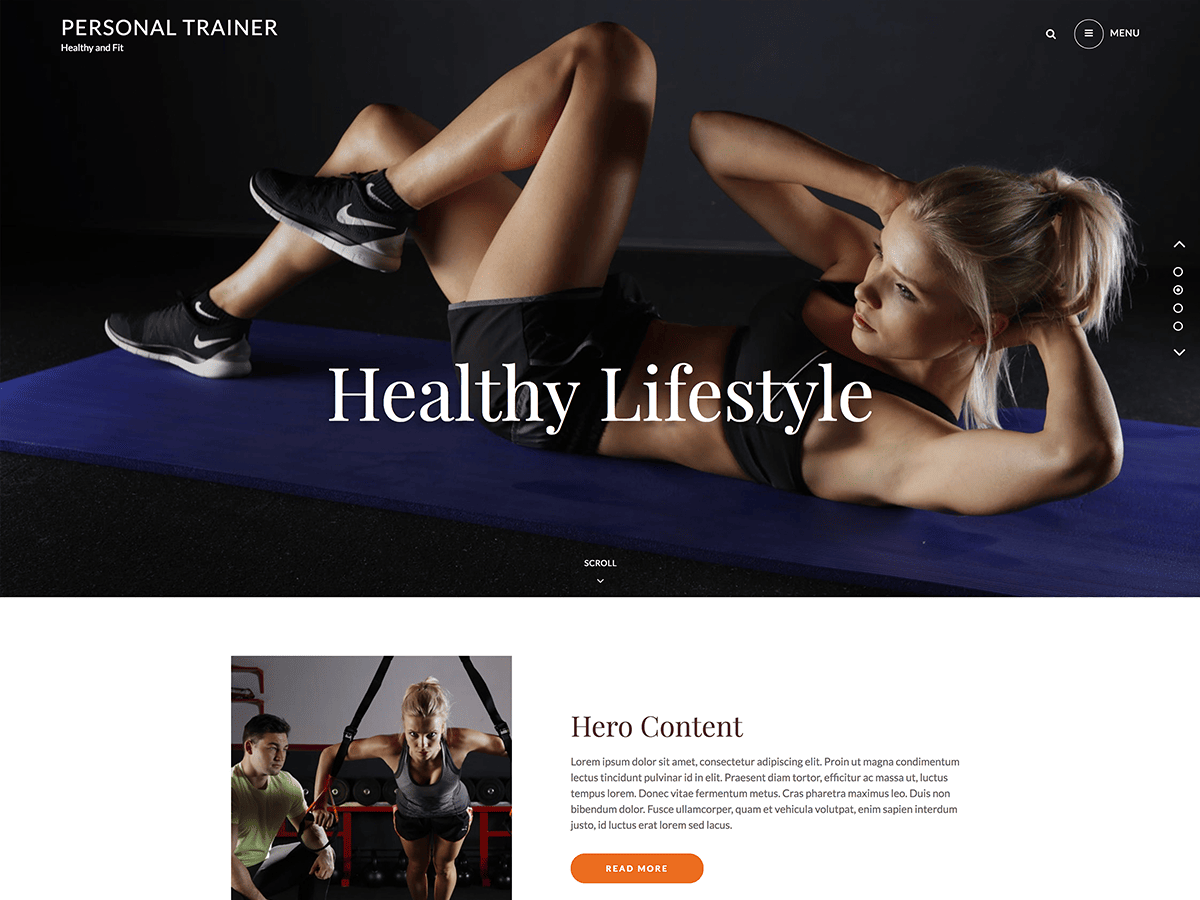 Another very adaptable fitness theme is Personal Trainer. This theme will look great if you're creating a website for a gym, fitness center, personal training, or any other health and fitness-related business. Personal Trainer is one of the greatest free fitness WordPress websites available today, with a ton of features. This is a robust fitness WordPress theme that is cleverly built, incredibly versatile, and fully responsive.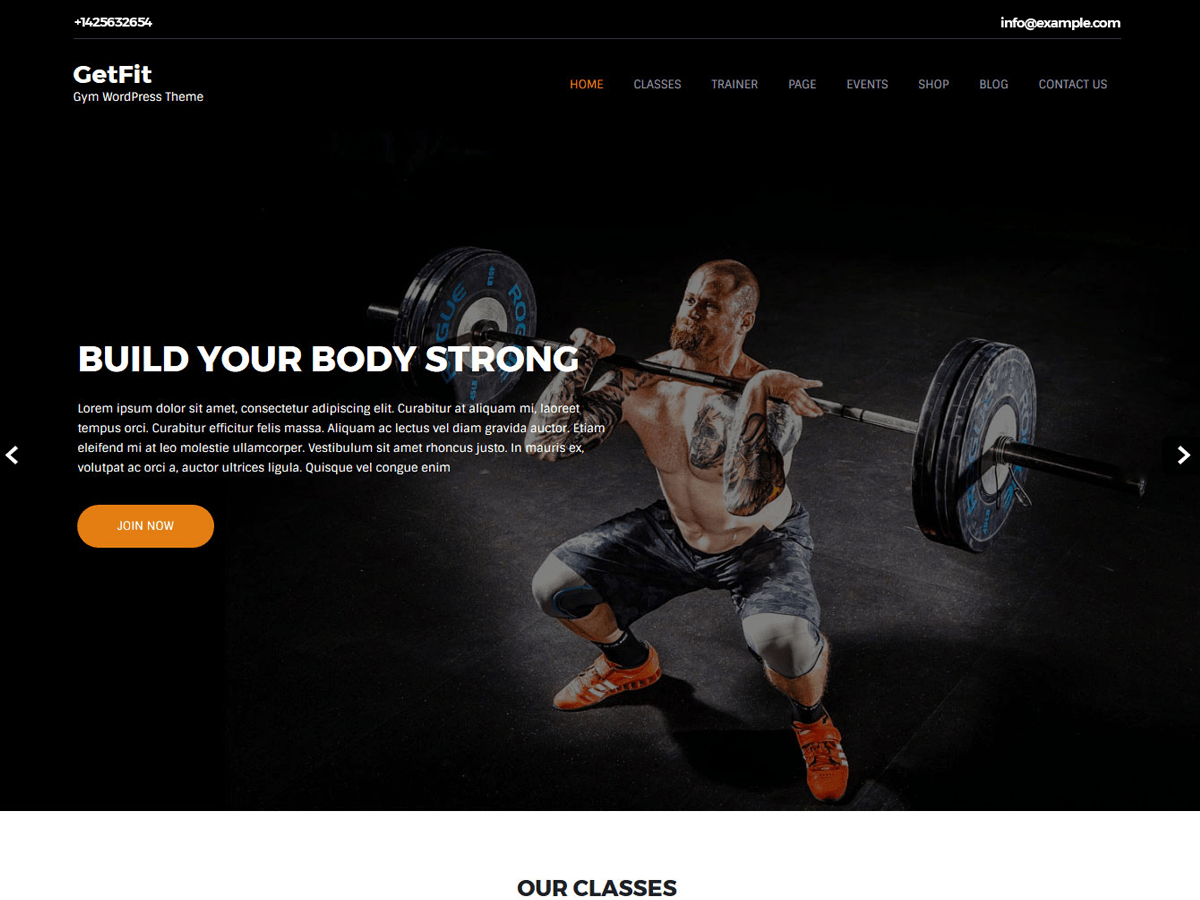 Get Fit is a free gym WordPress theme that is suitable for gyms, fitness centers, and fitness trainers. It is modern, beautiful, basic, and responsive. This theme was created for folks who have no prior knowledge of website development and require a quick and simple solution to get their site up and running. This theme has a theme settings panel that allows you to adjust all of the options with a single click. In addition, Getfit Lite works with the most recent version of WordPress as well as plugins like woocommerce and contact form 7.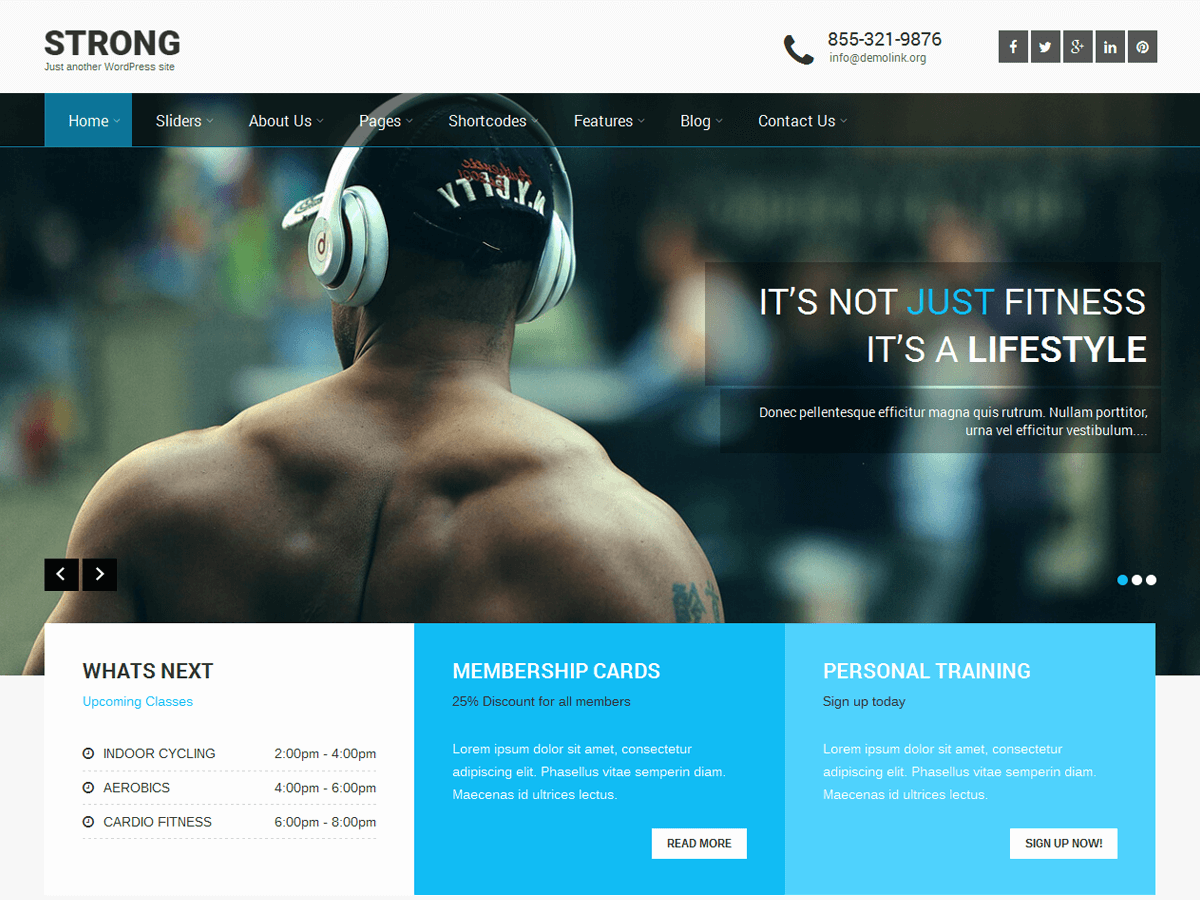 Looking for a WordPress theme that would complement your fitness-related website and blogs? Strong is a multipurpose and responsive theme that is perfect for gym, fitness, personal trainer, studio, yoga, spa, health, and workout websites. It is entirely up to you whether or not you use it for small and local business websites. This theme, brought to you by SKTThemes, will undoubtedly create a lasting impression on all of your users!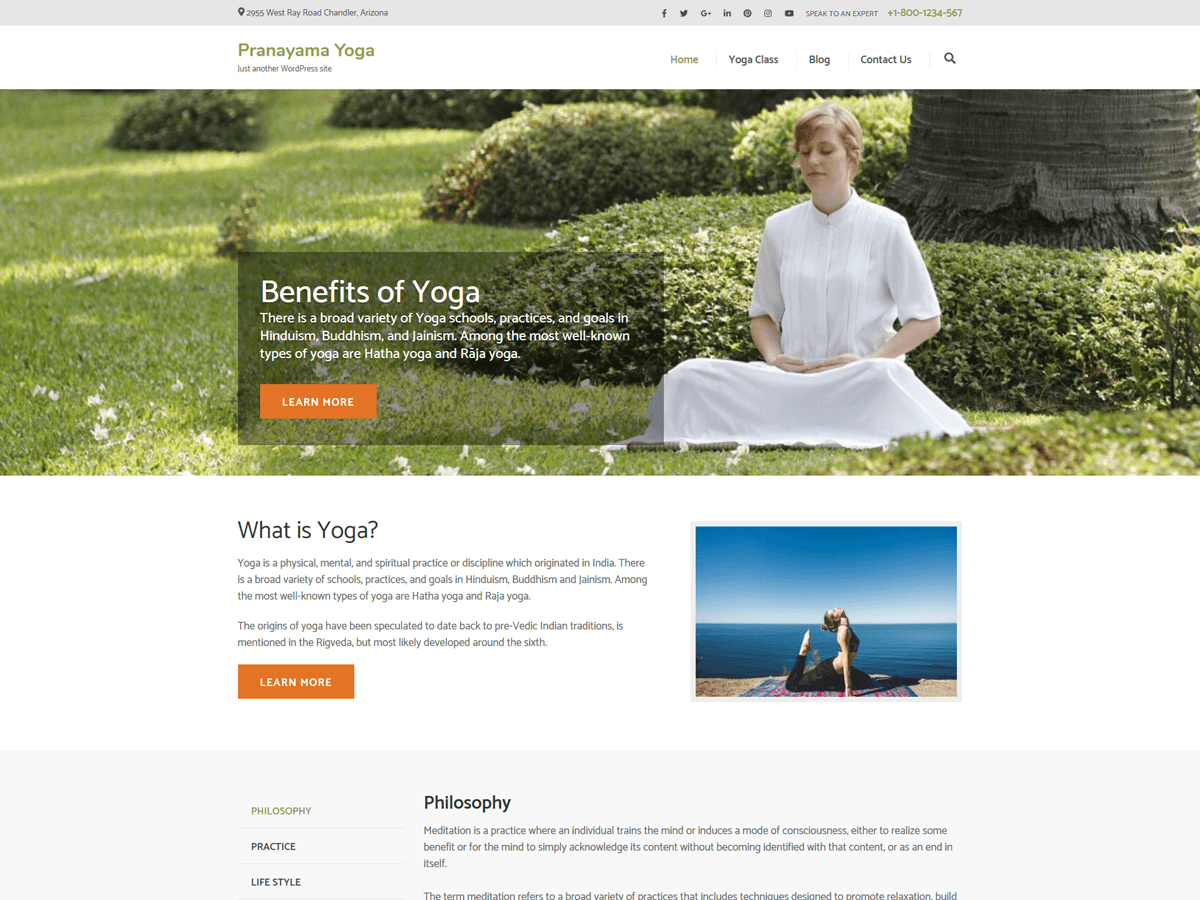 Pranayama is a simple, flat, and modern website template for a Yoga Studio or Meditation Center. It's ideal for anyone looking to build a professional website for Yoga, Pilates, Meditation, Spa, Wellness, Sports & Health Websites, Personal Coaches, or any other sports-related business. Pranayama is fully responsive, with well-organized files and code that is well-commented for easy customization.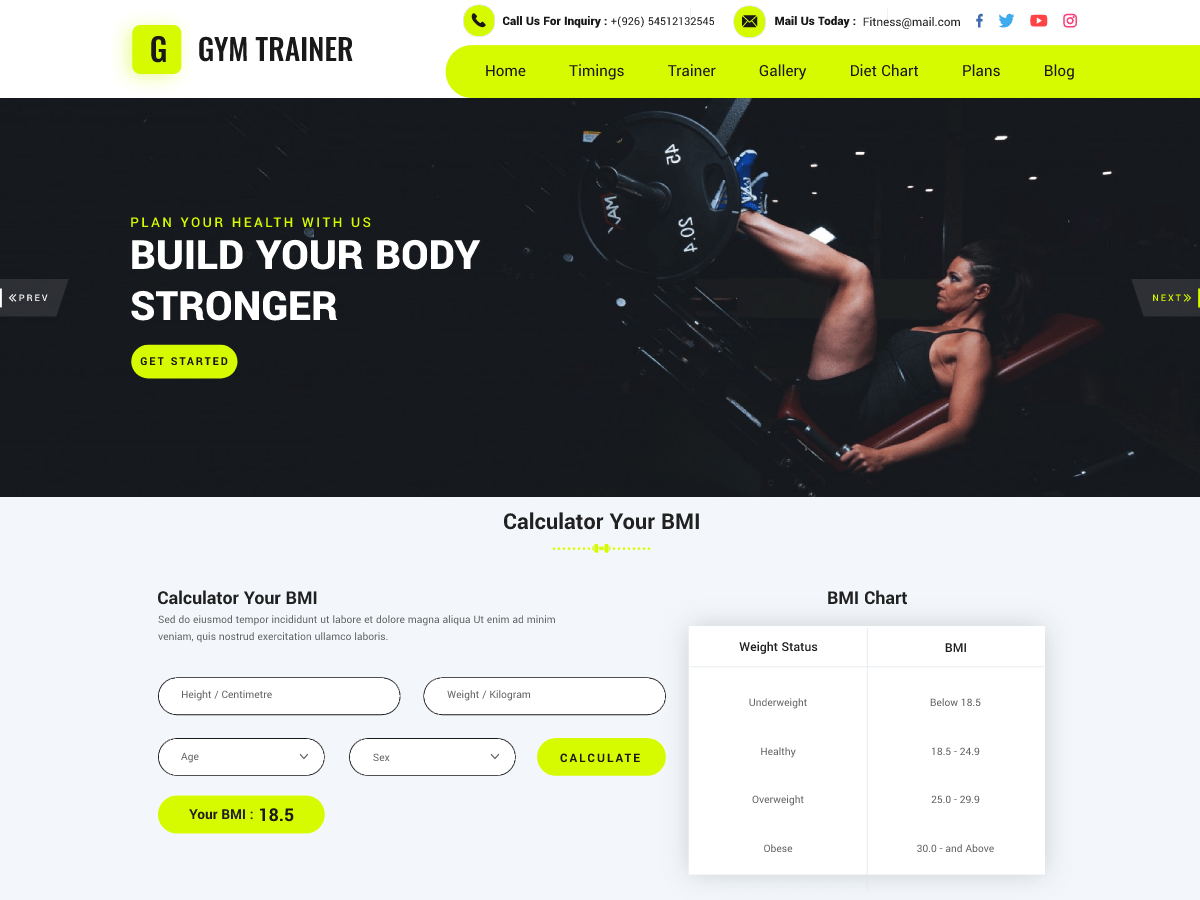 Free Gym Trainer WordPress Theme is an amazing option for quickly and easily creating any health or gym-related website. It works with a number of well-known WordPress plugins. It's possible to use shortcodes and custom CSS/JS on it. Simple menu options, adjustable home pages, footer customization options, enable/disable options for all parts, left and right sidebar, footer widgets and editor-style, custom page templates with numerous inner page layouts, background image option, and many more features are available.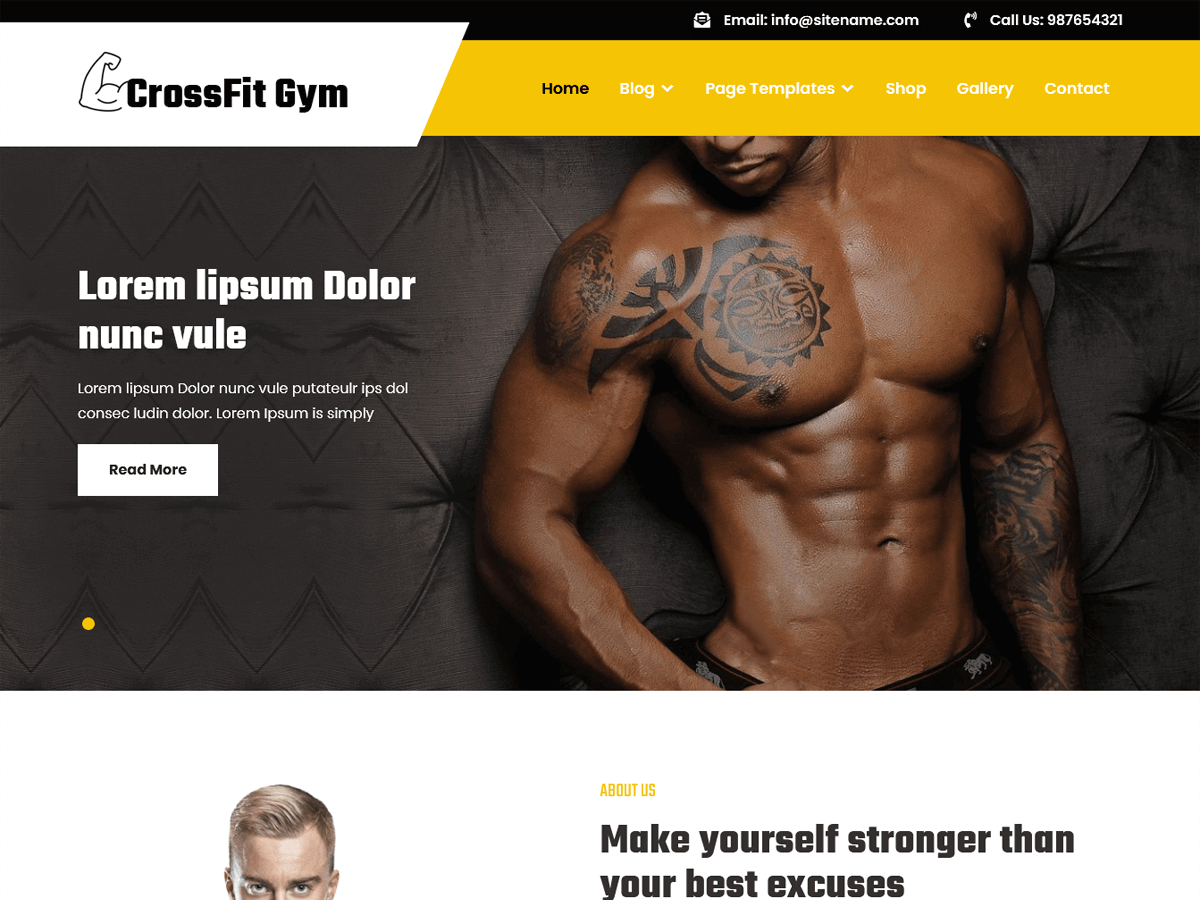 CrossFit Gym Lite is a free gym WordPress theme that is clean and basic, modern and fashionable, gorgeous and elegant. It's best for gyms, fitness clubs, fitness periodicals and blogs, wellness facilities, personal trainers, and health-related companies. This multi-purpose theme is also suitable for health spas, medical clinics, yoga studios, weight loss centers, aerobics classes, gymnasiums, and other similar establishments. This free gym WordPress theme has a lot of advanced features and functions, plus it has a great user interface.
Final Thoughts
We sincerely hope you enjoyed our collection. Please let us know if you know of a theme that deserves to be included in our Fitness and Gym collection in the comments section below. Don't forget to check out Free Fitness WordPress Themes for additional exquisite and professional WordPress themes and templates to use on your own site.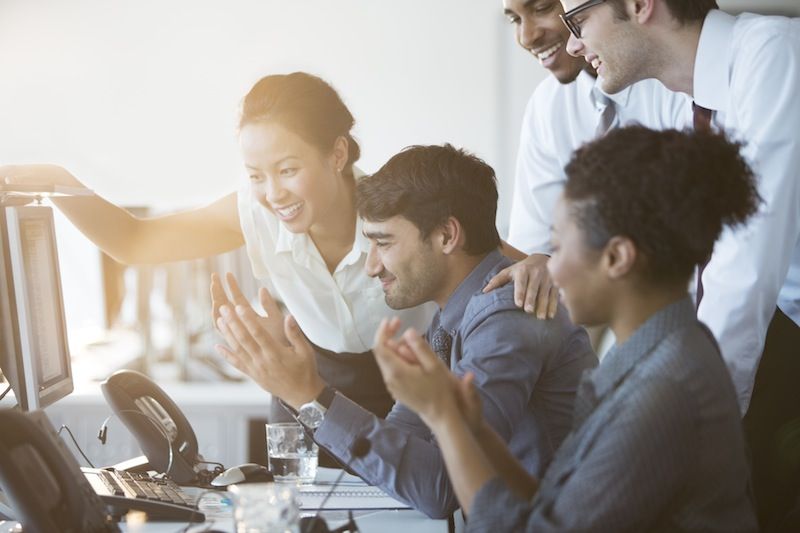 We're Digital Content Marketing team from AgeThemes Marketplace. We provide quality content for everyone who using open source CMS like Joomla and WordPress. If you have any questions or feedback, feel free leave your comment, we happy to assist you asap.